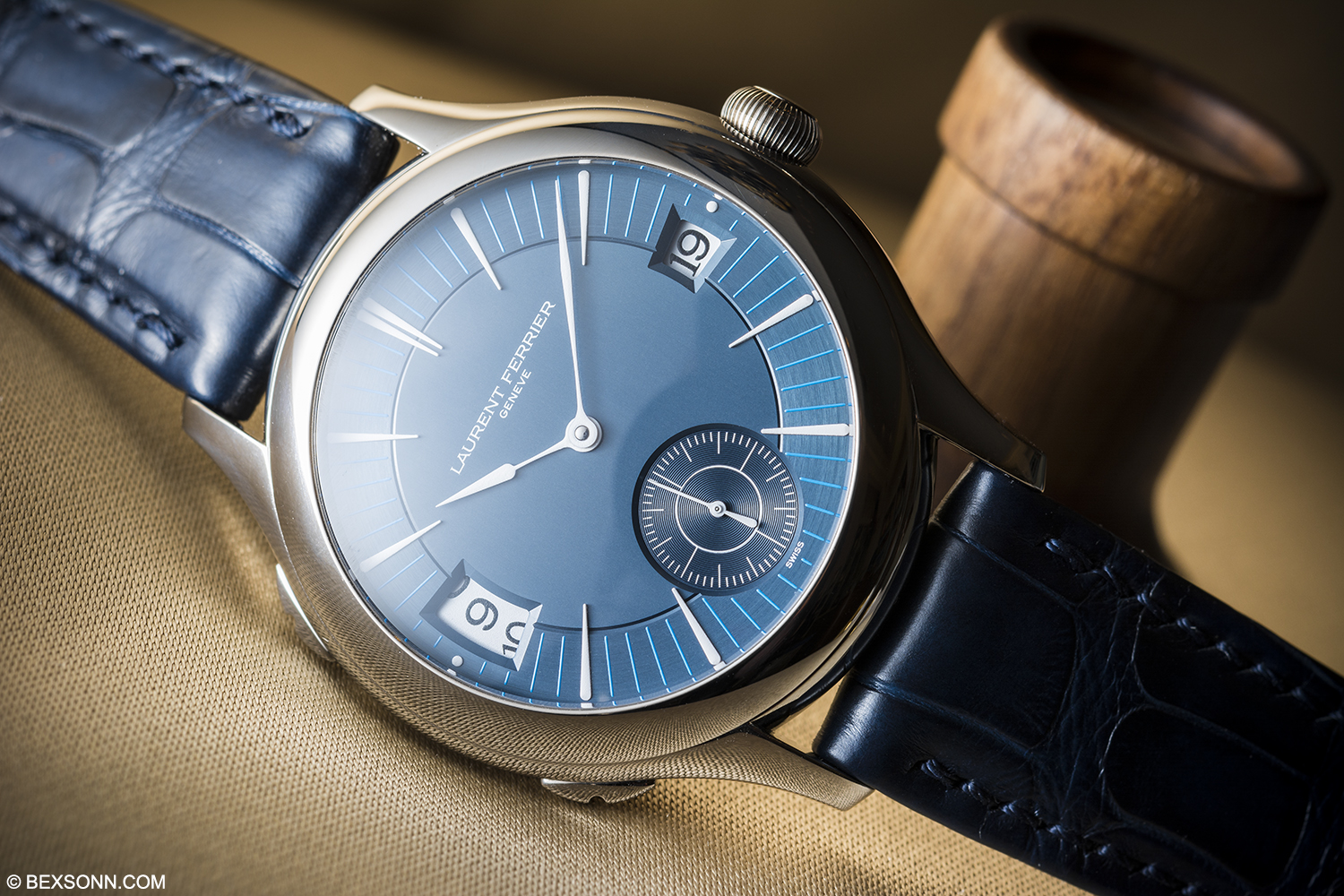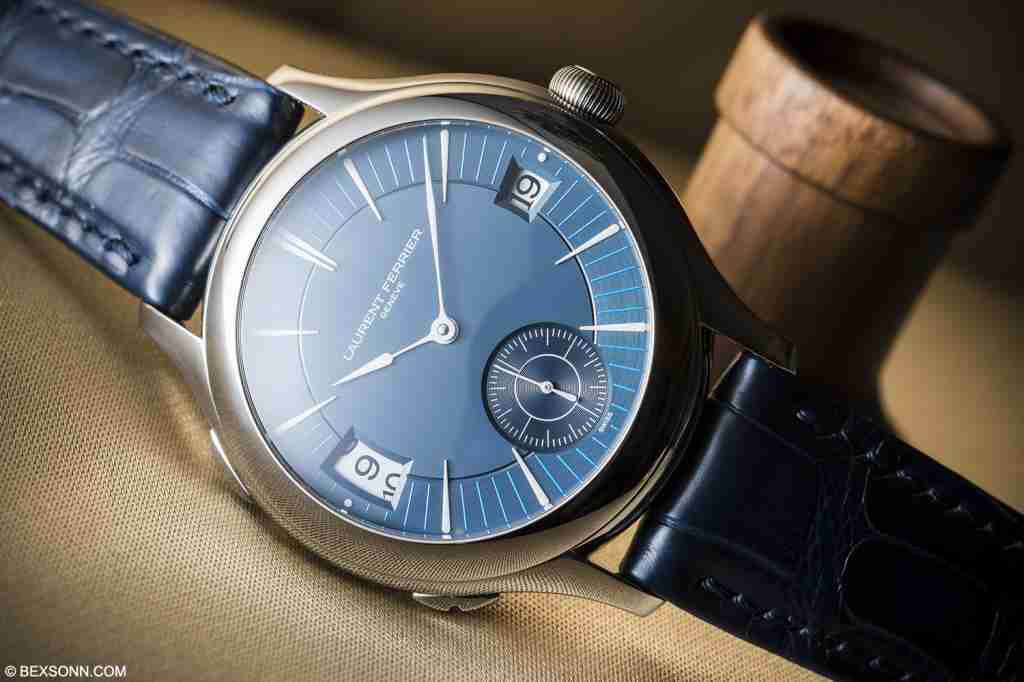 Laurent Ferrier Galet Traveller: Laurent Ferrier is just one of the younger independent brands that I've come to know and respect for their timepieces, one of the others being F.P. Journe that I looked at just a couple of weeks ago right here. Their timepieces, though from the outside look simple have been well thought-out and beautifully sculpted, which reminds me of a quote I recently read and that is very apt when thinking about Laurent Ferrier: "Perfection is achieved not when there is nothing left to add but when there is nothing left to take away". Laurent Ferrier's ethos is to create classical timepieces with modern knowhow and technology. Though I think to really understand Laurent Ferrier as a company you have to understand Laurent Ferrier the watchmaker a bit.
LAURENT FERRIER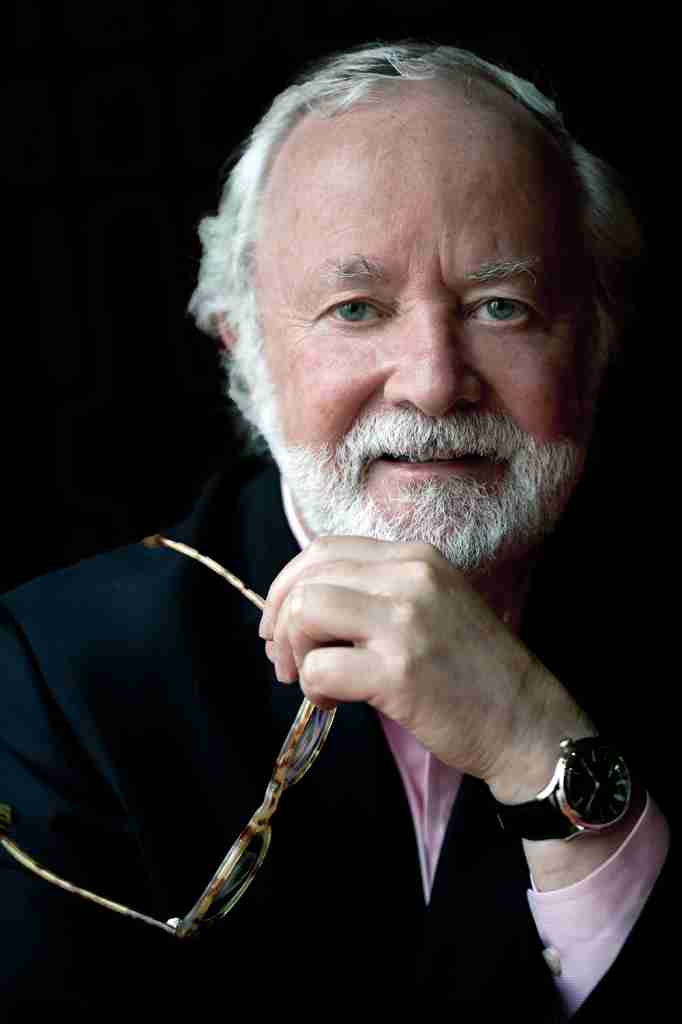 Founded in 2008, Laurent Ferrier in a relatively short period has already received accolades in the world of horology. In 2010 Laurent Ferrier picked up an award in the Best Men's Watch category at the Geneva Watchmaking Grand Prix (GPHG). Born in Geneva, Laurent Ferrier attended Geneva Watchmaking School. After graduating, he took up a post in the movement prototype workshop of one of the most prestigious watch manufacturers – Patek Philippe. However, Laurent Ferrier would also pursue a parallel career in a sport he was sincerely passionate about – motor racing – and assumed a role as an amateur-racing driver alongside watchmaking. In 1974, Laurent Ferrier was put in charge of the creation development of a range of supremely traditional products at Patek Philippe but while Laurent Ferrier established himself as a great watchmaker, it would also appear that he was very good at racing cars too. In 1979, he finished 3rd in the overall ranking of the world famous Le Mans 24 Hours at the wheel of a Porsche 935T. After some 37 years of working at Patek, Laurent decided it was time to start his own watch brand. So in 2010 he officially introduced his first model at Baselworld watch fair.
THE GALET TRAVELLER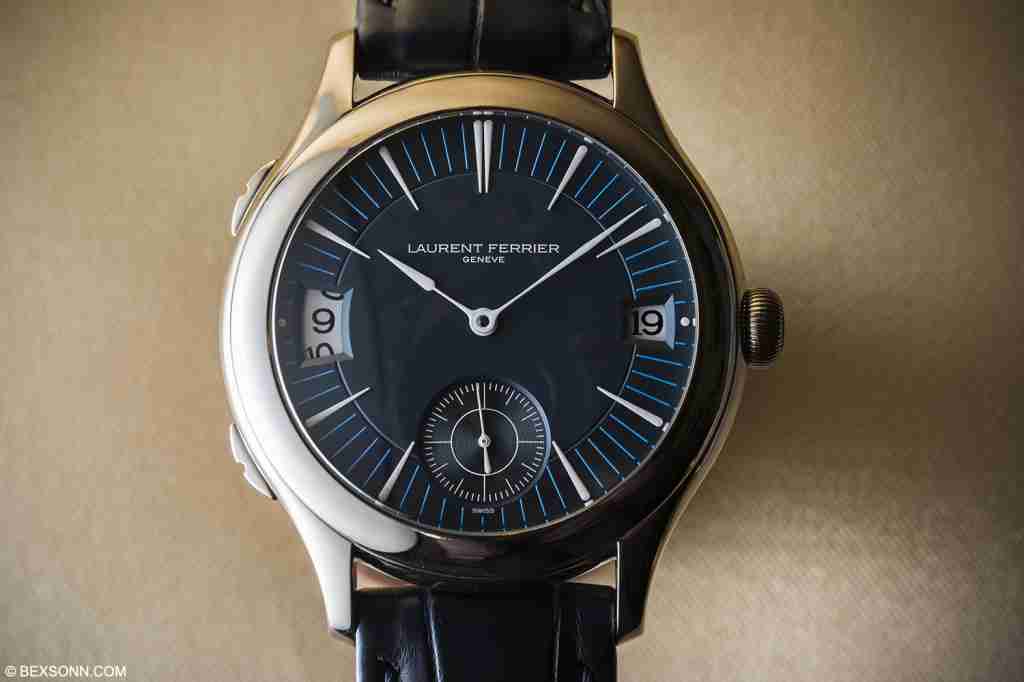 As the world gets smaller and traveling from continent to continent becomes more a way of life than a luxury, the need for a timepiece that incorporates a useful time zone function becomes a necessity. Fortunately enough for us all, Laurent Ferrier have created a timepiece that with one smooth move on the wrist adjusts to the desired time zone. When travelling, in my opinion, there is no instrument more useful to have on your wrist than a timepiece that can display dual-time, and the Galet Traveller helps you gather your bearings within this world. The dual-time display, while useful can sometimes be over complicated but not the Galet Traveller. Laurent Ferrier has ensured visual balance, readability and performance in all circumstances.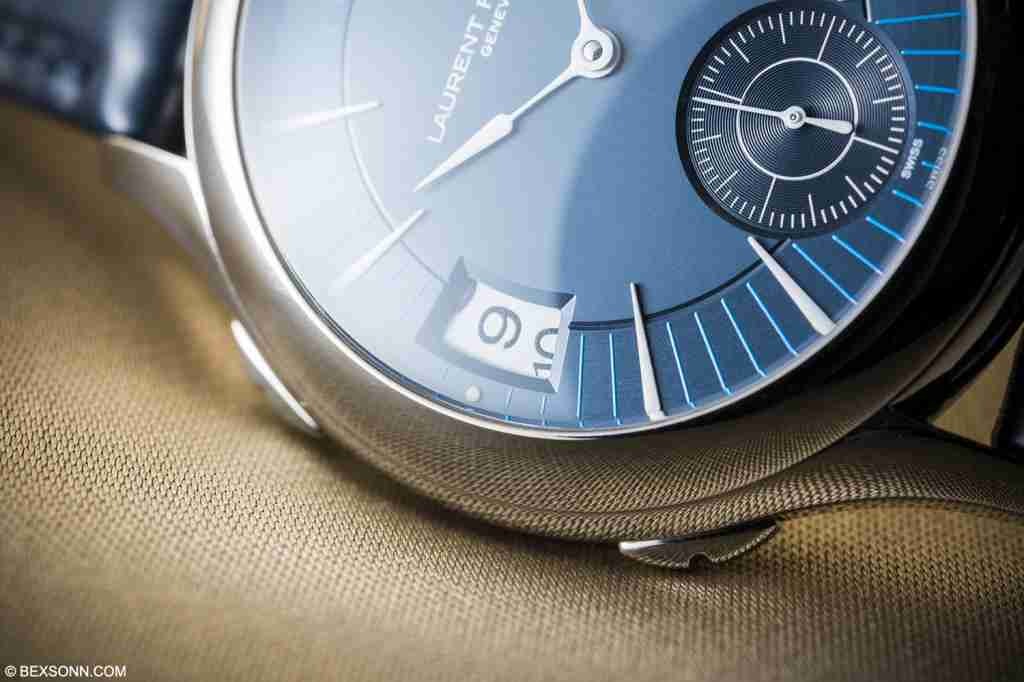 Positioned on the case band are two beautifully sculpted oblong shaped push buttons at 8 o'clock and 10 o'clock, which have been delicately integrated to follow the harmonious "pebble" shaped curves of the 41mm case. These are pressed to adjust the local time. When moving from one time zone to another, the central hour hand indicating local time may be moved forwards or backwards, in one-hour increments, by successive presses. Pressing the upper push-button advances the hand by one hour, while pressing the lower push- button moves it backwards, all without affecting the minute's hand.
As well as the quickset local-time function, the date displayed via an aperture at 3 o'clock will also simultaneously advance when the hand passes midnight. The aperture at 9 o'clock maintains the home time displayed over 24-hours, making it is easy to check whether it is day or night in one's place of residence even from the other side of the world.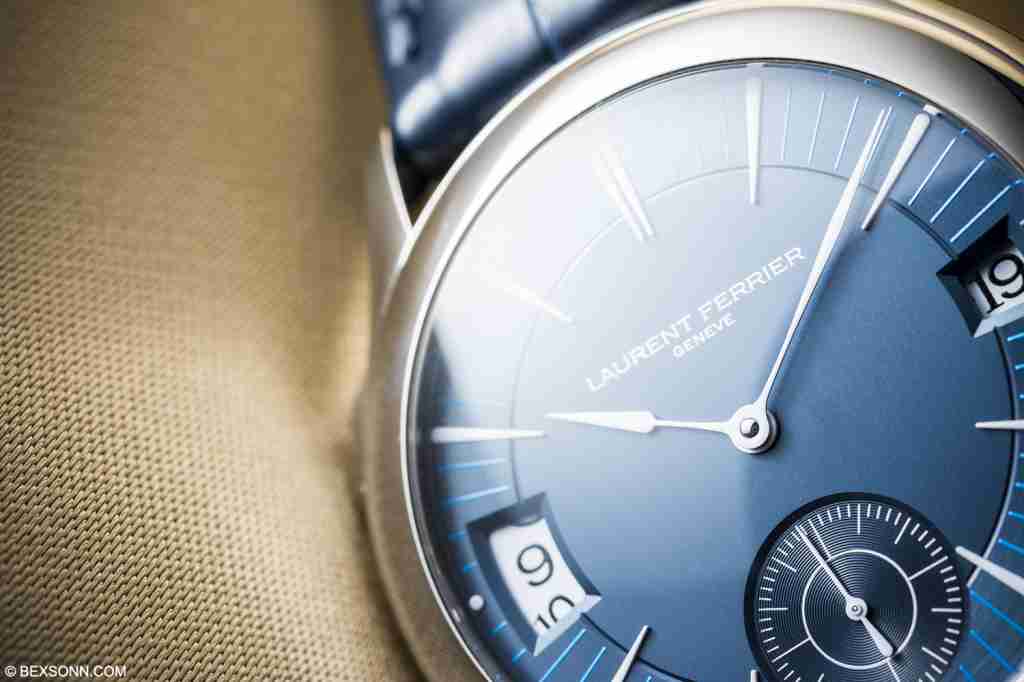 Then there is the dial; minimalistic, yet well-balanced. But while simple, it displays everything you need to know – making it easily readable. The midnight blue dial has two contrasting finishes: a vertical satin-brushed finish in the centre and a circular satin-brushed around the outside. Long minute indices emphasizes these two textures along with ten white-painted hour-markers, with two at 12 o'clock. In the two apertures at 3 and 9 o'clock for the date and home time respectively, the Arabic numerals are painted in black. The seconds counter at 6 o'clock is hollowed and bevelled. The hands sweeping over the dial are "assegai-shaped" for the hours and minutes, and baton-type for the seconds. The different layers and use of details on the dial add subtle but noticeable depth to the clean dial layout.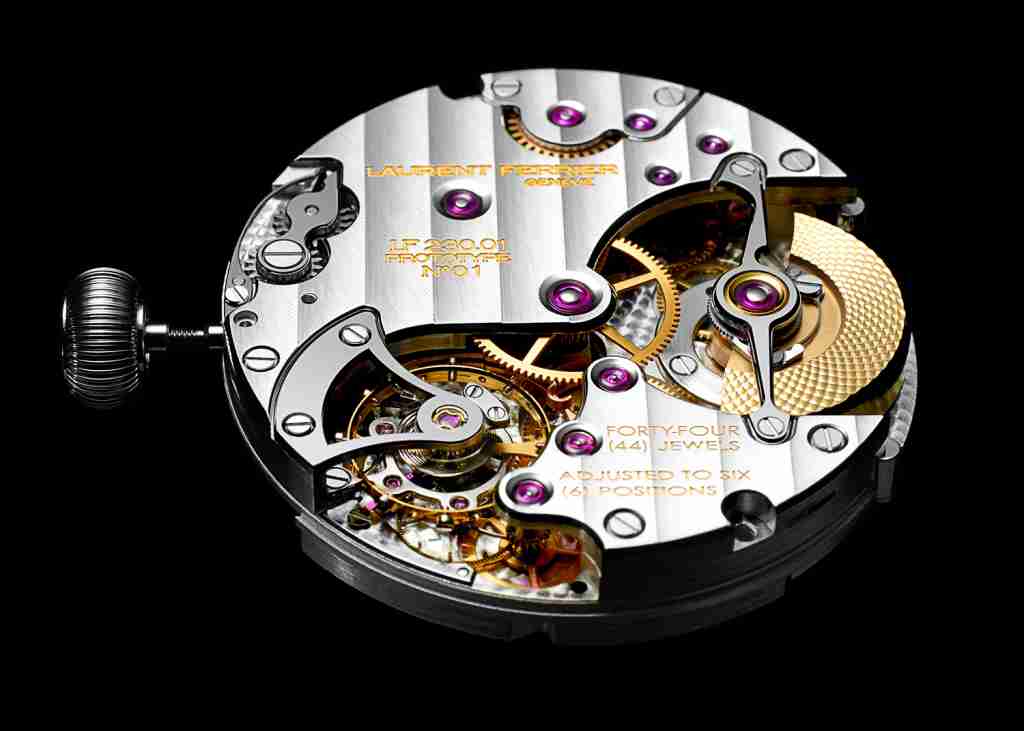 The Galet Traveller houses the self-winding Calibre LF 230.01, from the famous line of Micro-Rotor movements with natural escapement. It has taken Laurent Ferrier two years to develop this movement and the reasons behind this is because the dual-time function is fully integrated into the movement, meaning that it is an integral part of the base calibre. And in true Laurent Ferrier style, the beautifully finished movement can be observed through the sapphire crystal case back.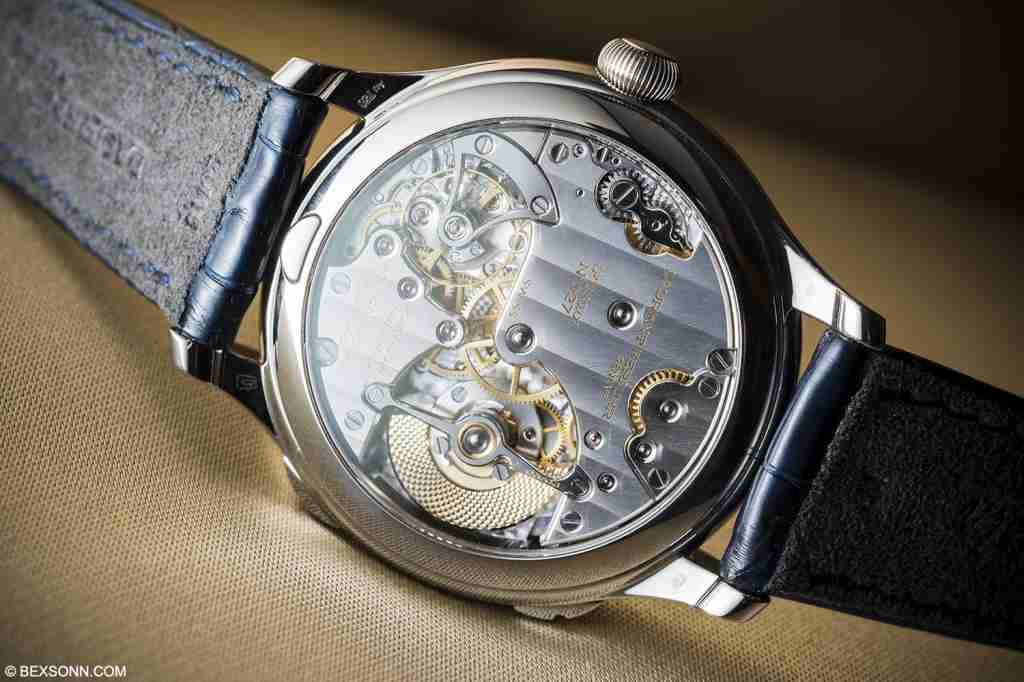 As with the earlier developments, the LF Calibre 230.01 features a pawl-fitted micro-rotor unidirectional winding system, backed by a double direct-impulse natural escapement. The micro-rotor is in engine-turned 18-carat gold, in addition the bridges that have been adorned with the Côtes de Genève motif and the circular graining of the mainplate, the sides are manually chamfered and the screw heads are polished.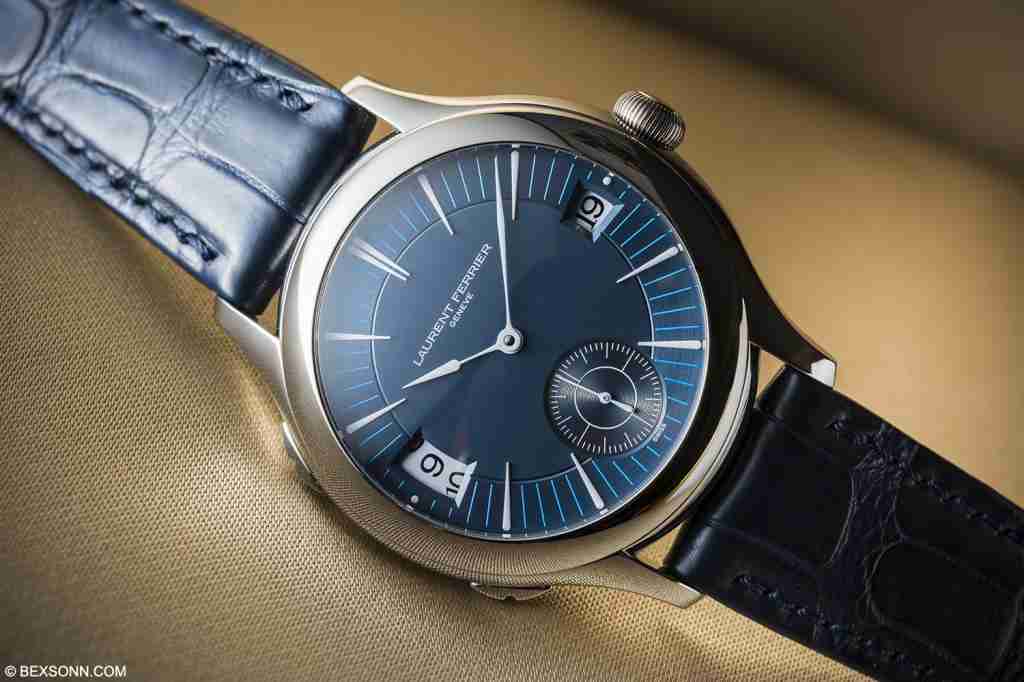 At first glance the Galet Traveller is rather simple in appearance but once I'd spent some time admiring the little details, only then did it become more apparent how stunning this timepiece is and how well Laurent Ferrier's philosophies were interpreted. While some ardent enthusiasts of the classic timepiece will see this wristwatch as being a little too large, I believe it is within the realms of just right but the domed sapphire crystal will make it feel as though it sits a little prouder on the wrist.
The Laurent Ferrier Galet Traveller is available in White Gold or Red Gold. With the option of a Silver-Toned, Slate Grey, or Midnight Blue dial, with white or gold hour-markers. The Galet Traveller is price at £44,800 in Red Gold and £46,400 in White Gold, which may sound excessive but I think when you're looking at a timepiece like this that is so well refined, you have to look beyond the price tag. For more information on the Galet Traveller, visit the official Laurent Ferrier website.

Currently in the U.K, William & Son is only place you'll be able to find Laurent Ferrier's fine timepieces, so when in London be sure to pay them a visit.
William & Son
10 Mount Street
W1K 2TY
London
You might also like