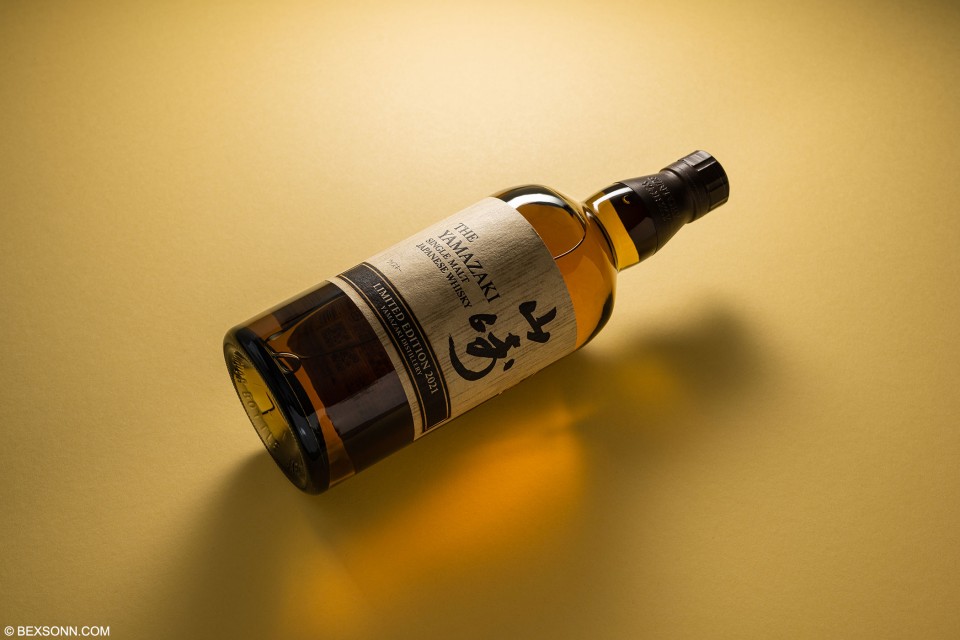 Yamazaki is one of the first Japanese distilleries to be built. Established in 1923 and situated in the vale of Yamazaki, the whisky is born from the natural craftsmanship and climate of Kyoto, Japan's ancient capital, an area of dense bamboo grooves at the foot of Mt. Tennozan. In 1984, the Yamazaki 12-year-old single malt whisky was released. The 12-year-old expression is intense, confident and yet elegant: this single malt whisky directly presents these features of the Yamazaki distillery. That said, the 18-year-old expression only further enhances these characteristics. Over the past few years, Yamazaki has won the approval of many whisky aficionados alike, as well as winning a few awards along the way too. In 2014 the Yamazaki distillery created an annual release of Yamazaki titled: Limited Edition, however, those disappeared for a moment but now it's back. This new limited edition expression has been created by marrying malts of 12 years and older, all of which had been matured solely in virgin Mizunara oak casks, this delightful whisky is smooth, flavour-packed and incredibly moreish. 
On the nose: you'll get a lovely waft of pineapple, oranges, pears and raspberries, as well as vanilla, mizunara oak and roasted oats. These initial notes are followed by creme brûlée, cardamom, some light spices, cream soda, raisins, currants and honey. Completing the nose, is a hint of lemon zest, bananas, coconut, blueberries, some treacle and sandalwood. On the palate: those pears are ever-present followed by coconut cream, Mizunara and smoke. These are followed by notes of pineapple, creme brûlée, spices, cinnamon, cardamom and star anise. Notes of toasted oats start to emerge, alongside some tobacco. Rounding-off the palate are notes of roasted coffee beans, currants, treacle, honey and a hint of butterscotch. The finish: is long, sweet, spicy with lingering oaky nuttiness, ginger stem, smoke and caramelised sugar.
The verdict: It almost goes without saying that Yamazaki Single Malt is one of the finest Japanese whiskies out there. As mentioned before, Suntory having been doing these annual Limited Editions since 2014, however, up till now – the 2016 release is the only one to have won an award – will this new expression be awarded any prizes? It is a well-rounded whisky, with tonnes of depth in flavour that have been nicely balanced. Bottled at 43% ABV, in my opinion, I don't believe there is any need to add water, however, do so if required. Also leaving it to breathe for up to 5 minutes, also yields more depth in flavour.
Suntory Yamazaki 2021 Limited Edition Single Malt Whisky, can mostly be found at online whisky auction from anywhere between £500 – 700, depending on where you choose to purchase it. For more information on this 2021 Limited Edition Yamazaki expression, visit the official Suntory website.
You might also like