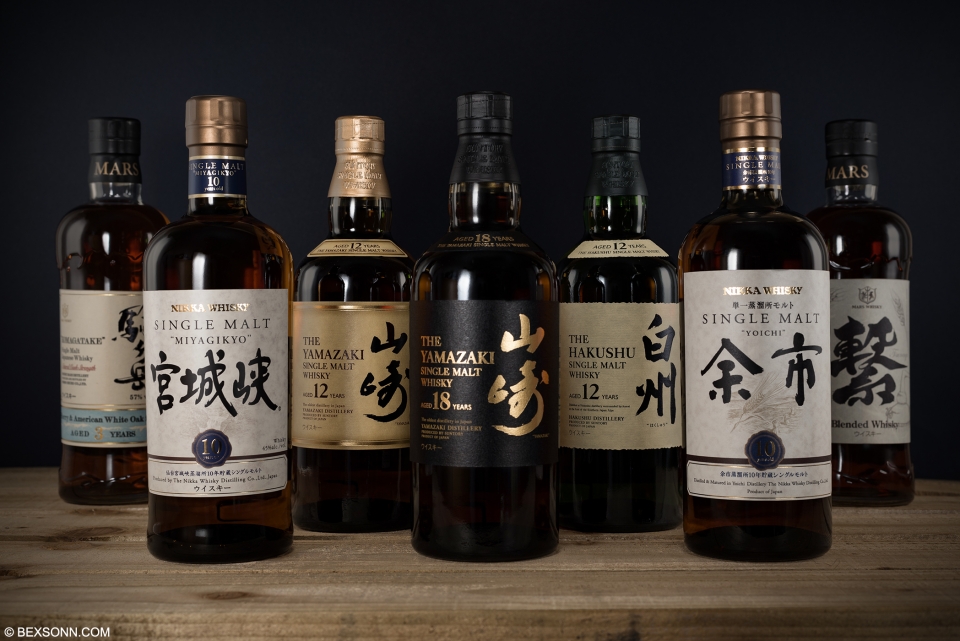 Japanese whisky, a hot topic amongst whisky drinkers and even those who don't normally partake. This topic is spurred on by the rarity of some of these whiskies and the slew of awards that have been bestowed upon them including Jim Murray's World's Best Whisky. There is now a hype and interest that surrounds Japanese whisky, but is it all that it is cracked up to be?
Japanese whisky is not necessarily anything new. In the 1920's a partnership between Shinjiro Torii and Masataka Taketsuru saw the birth of Japanese whisky. After studying chemistry in Glasgow and having undertaken a series of apprenticeships within a number of Scottish whisky distilleries to learn the art of whisky making, Taketsuru returned to Japan . Upon his return, together Torii and Taketsuru opened the distillery today known as Yamazaki.
There is nothing from Japanese whisky innovation that is drawing people into this category. Unless you consider the number of boutique whisky blenders who use and mature spirits that did not originate in Japan as innovative. On the other hand I do admire the fact that the larger blended whisky producers solely use the malt and grain whisky they distill themselves, unlike the Scots who regularly trade and swap barrels between them.
This hype cannot really stem from being different from traditional whisky producing countries in terms of production, as production techniques are mimicked off Scottish whisky distilling. However, the underlining signature of Japanese whisky is Mizunara Japanese Oak. Being a native oak to Japan, it has allowed distillers the opportunity to make a truly unique flavour profile. Yet, coupled with its pronounced distinct flavour and rarity, this oak is used very sparingly amongst distillers, making this an interesting difference when compared to Scotch, Irish and American whisky.
So, with a whisky that is not new, not showcasing any major innovation or new production techniques, why does all this hype about Japanese whisky exist? The answer is taste. Ultimately the whiskies coming out of Japan taste great. The first Japanese whiskies tried to copy Scotch whisky with little success, so they changed tack and focused the flavour profile toward the Japanese market. A profile that appeals to today's consumer and differs from smokey whiskies most often associated with Scotch.
Since the start of the new millennium Japanese whiskies have collected numerous awards. However, it was Jim Murray's 2015 World's Best Whisky Award, awarded to the Yamazaki Sherry Cask 2013, that created the hype that Japanese whisky has today.
Regular readers of BEXSONN can attest that we love Japanese whiskies. Apart from the fact the prices have increased and these rare whiskies have now become even rarer, my gripe lies with the general consumer, who will search everywhere and pay anything to sample the whiskies of Japan. They have yet to explore the whiskies right in their own backyard of Scotland and Ireland. New, innovative and exciting whiskies are being released regularly out of these home nations, yet they barely garner any attention from the general consumer.
All in all, I really enjoy Japanese whiskies and as long as the prices don't get too high, will continue to do so, and I'm glad that new consumers have developed a newfound interest in whisky even if it took the Japanese to spark it.
You might also like