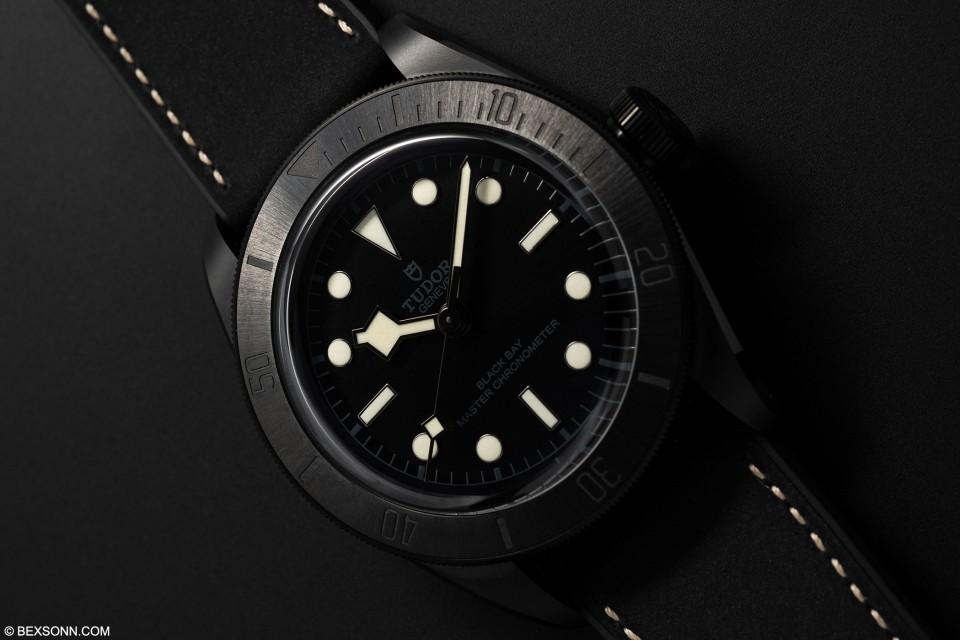 I think it is quite fair to say that Tudor have had a strong year in regard to their releases. We've seen a silver Black Bay 58, a solid yellow-gold BB58, as well as a Bronze BB58 and let's not forget the two Chronographs either. And yet they still had more to offer with the Black Bay Ceramic released earlier this year too. When first release in 2012, it was quite clear where Tudor drew inspiration for the Heritage Black Bay. They have since revamped this piece several times over the past few years, going from outsourced movement to in-house movement and many dial colours and case materials in between – as well as pièce unique. However, this revamp has seen them go a step further in case material and movement departments respectively.
Over the lifespan of the Black Bay, Tudor have used an ETA movement as well as developing their own in-house movement but for this new Ceramic piece – Tudor pushed the boat out just a little further. The movement is perhaps where the most noteworthy change has taken place. This is the first watch from Tudor to be certified by the Swiss Federal Institute of Metrology in Bern – otherwise known as METAS, a new certification standard developed in partnership with Omega back in 2015. The METAS certification process is even more rigorous than that of the Contrôle Officiel Suisse des Chronomètres (COSC) – the current standard of process used by both Rolex and Tudor, but could this change in the future? Regardless, this is undoubtedly new territory for Tudor.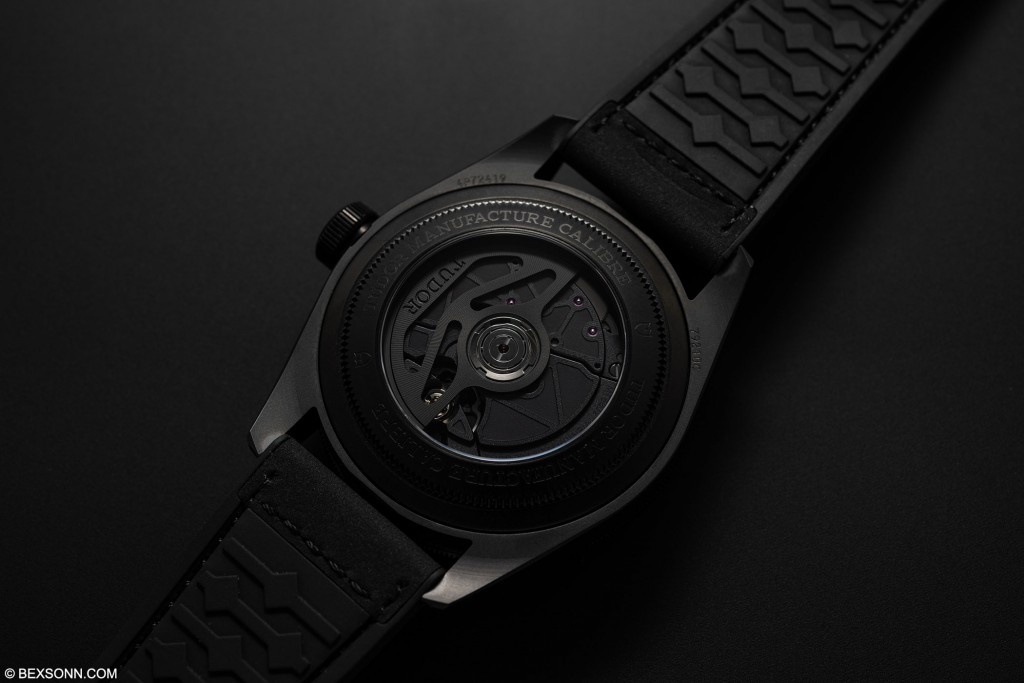 The specially developed calibre MT5602-1U is able to withstand magnetic fields of up to 15,000 gauss, which is perhaps overkill for the magnetic fields most of us will encounter on the daily basis but one can never too careful. Looking at this new calibre you'd be forgiven for thinking this too is made from ceramic, however, it has been entirely coated in a black material, but it does boast a black tungsten rotor, which has been openworked. Like all of Tudor's new movements, this calibre MT5602-1U also has a power-reserve of up to 70-hours.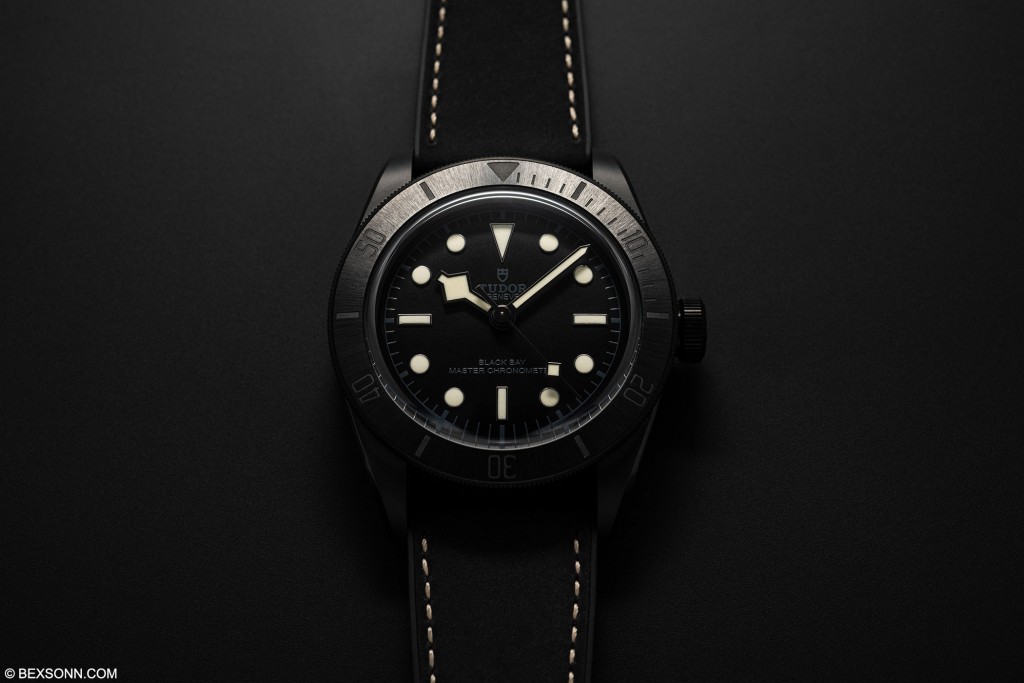 There is no denying the Black Bay in Ceramic does look bloody marvellous, coming in at a size of 41mm in diameter with a monobloc matte black ceramic case that has been given a micro-blasted finish. However, it is important to note this isn't the first ceramic Black Bay Tudor have made. That feat lies with this Black Bay Ceramic One: a watch created for the Only Watch benefit auction held in 2019 and hammered for CHF 350,000.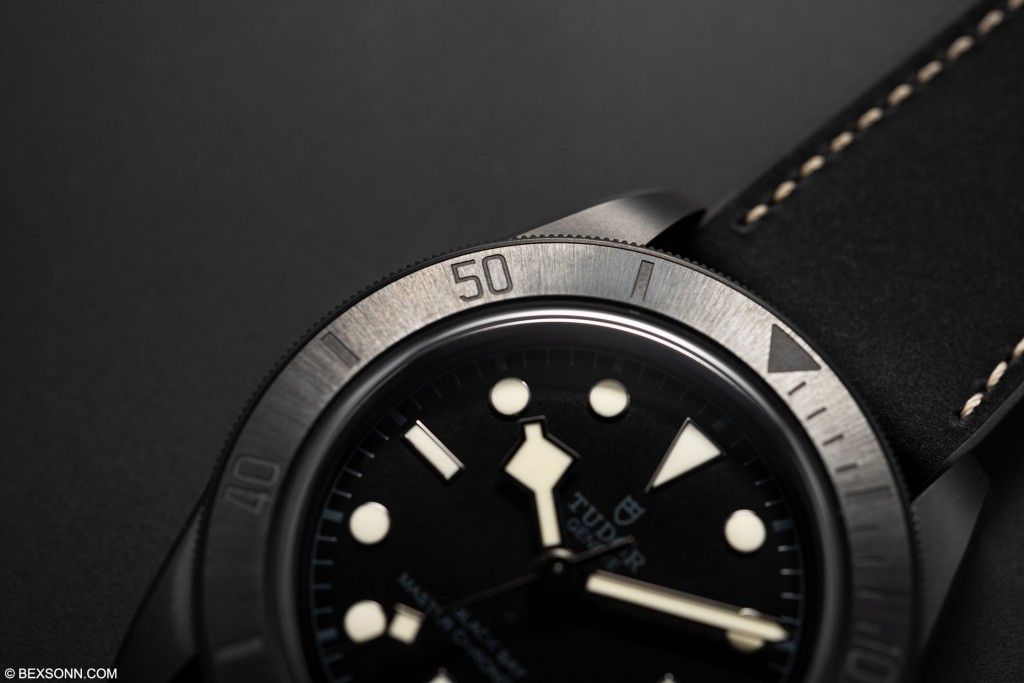 The bezel on this new Black Bay Ceramic is made from 316L stainless steel, which has been black PVD coated. Though it does feature a black ceramic 60-minute graduated insert, that has been given a satin sunray finish with engraved demarcations and numerals. It is important to note the BB Ceramic is still waterproof to 200m (660ft), as this text is now absent from the dial.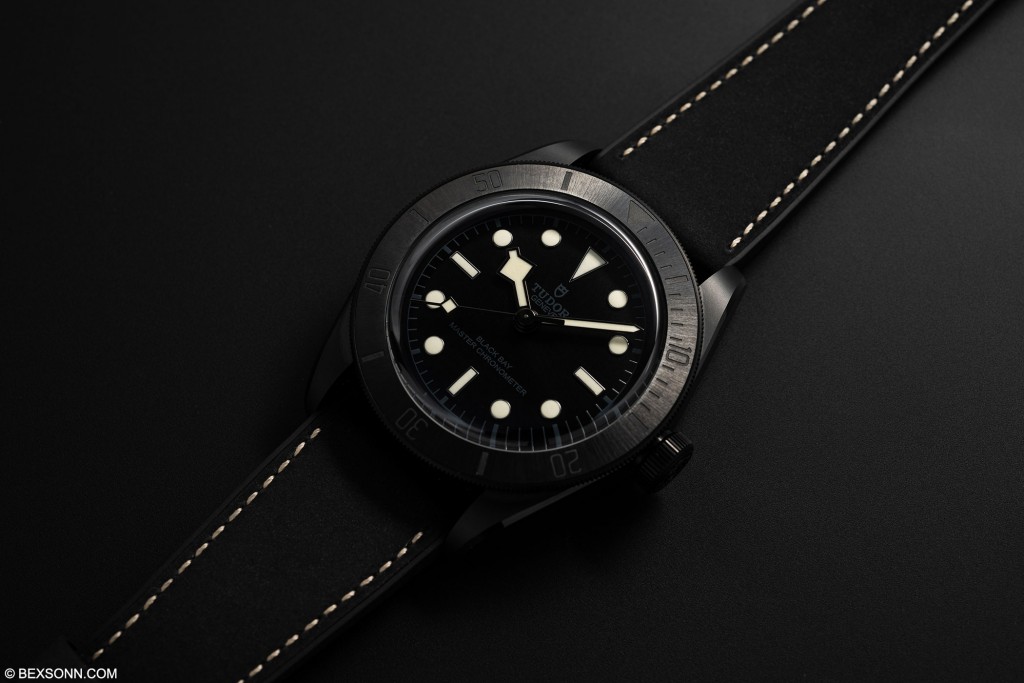 The Black Bay Ceramic dial remains largely unchanged since the first models and sports a Submariner-type dial, coupled with snowflake hands – which adds to the overall effect. The dial is a black-on-black affair and for the first time in its entire existence, bears the name of the watch on the dial. Before this, all you got was the depth rating and two lines of COSC text. Seeing the name of the watch written on the dial with it's "Master-Chronometer" text is not only refreshing but gives the Black Bay dial a clean look. The only contrasting aspect of the dial are the off-white applied hour-markers and snowflake hands, which has been inlaid with SuperLuminova.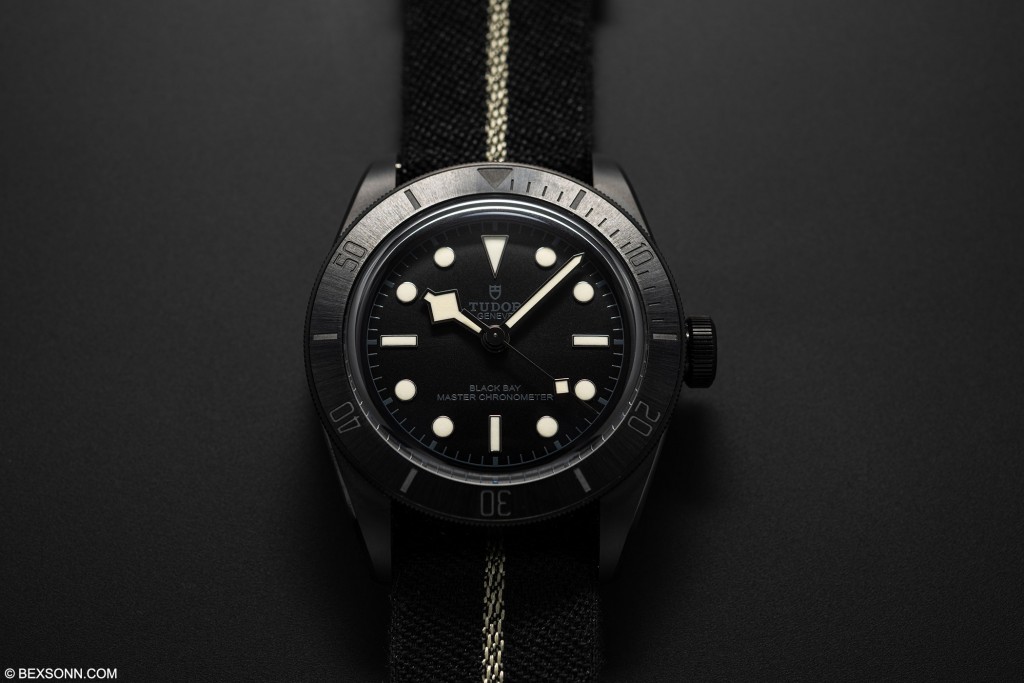 Another touch that adds to the overall aesthetics of the Black Bay Ceramic is the hybrid leather and rubber strap it's been paired on. This ultra-functional strap is a nice touch and features off-white stitching – matching the lume plots on the dial. Alternatively, there is also a black and off-white fabric strap, which comes included.
---
THOUGHTS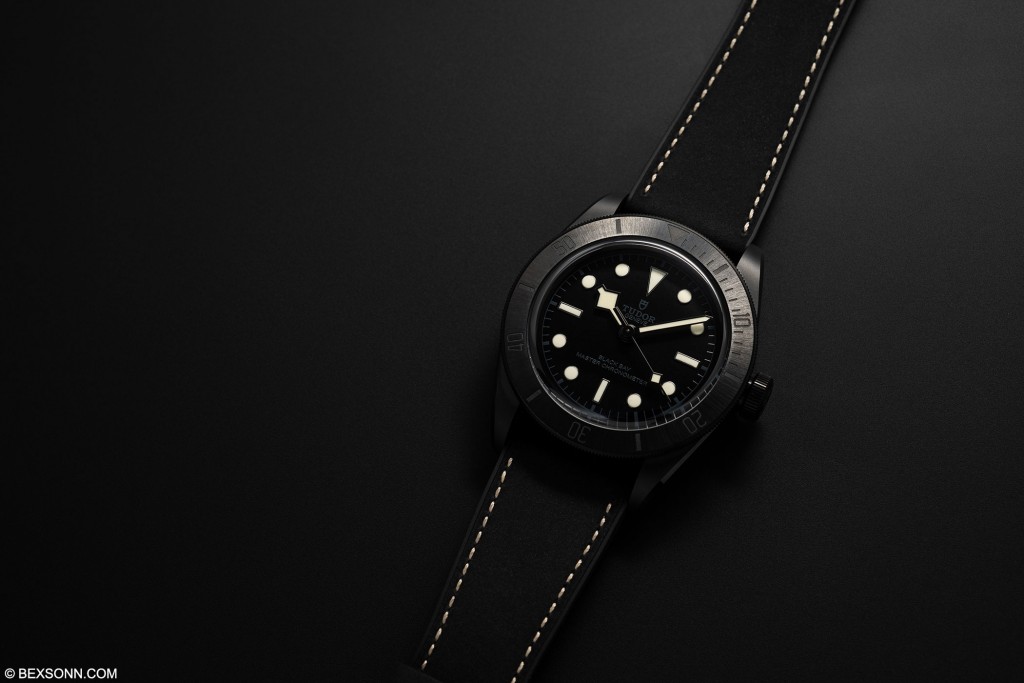 As Mentioned, Tudor introduced some really nice watches this year and while everyone lusts after the new trio of Black Bay 58's introduced – it hard to not pay this new Ceramic piece some attention. I've always been a fan of the Heritage Black Bay but when Tudor showed me this new Ceramic piece, I was somewhat surprised by just how light and thin it appeared in person.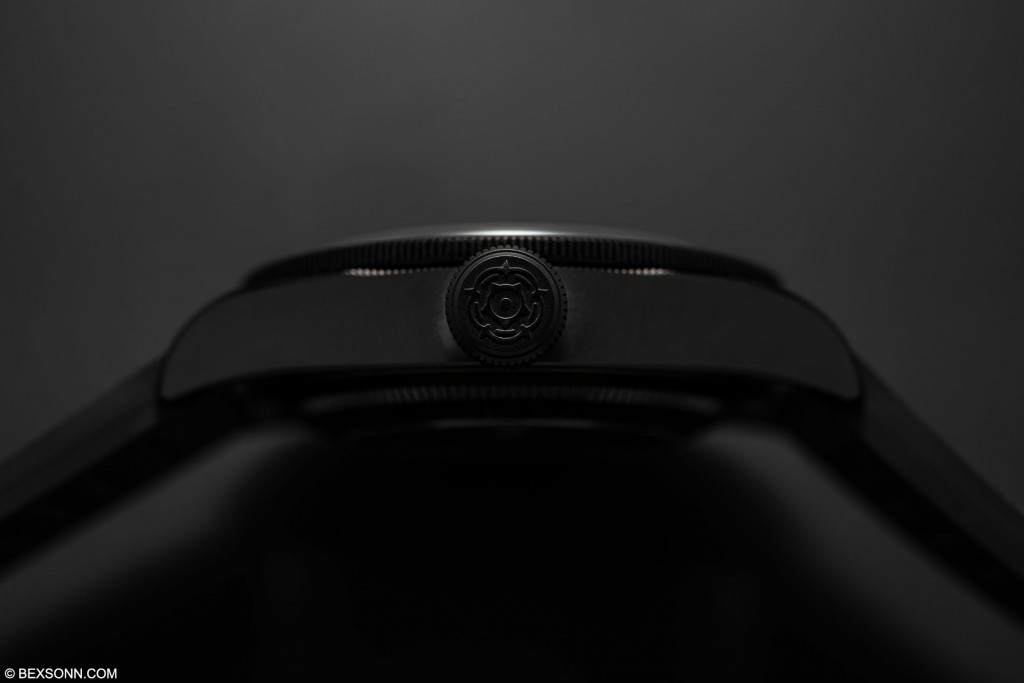 41mm for a modern watch is considered to be quite moderate and to be honest it is. As you may have heard me mention before, I tend to wear quite small vintage watches, with my largest piece being around 40mm, so one millimetre shouldn't be that much of a difference, right? To be honest the diameter of the Black Bay has never really been an issue for me, the dealbreaker has always been the height of the watch. However, Tudor has appeared to negate the thickness of the watch by slimming down the sides of the watch case, but the overall thickness remains the same. It is essentially an optical illusion that makes you think you are wearing a slimmer watch and is something I think future Black Bay's could benefit from too.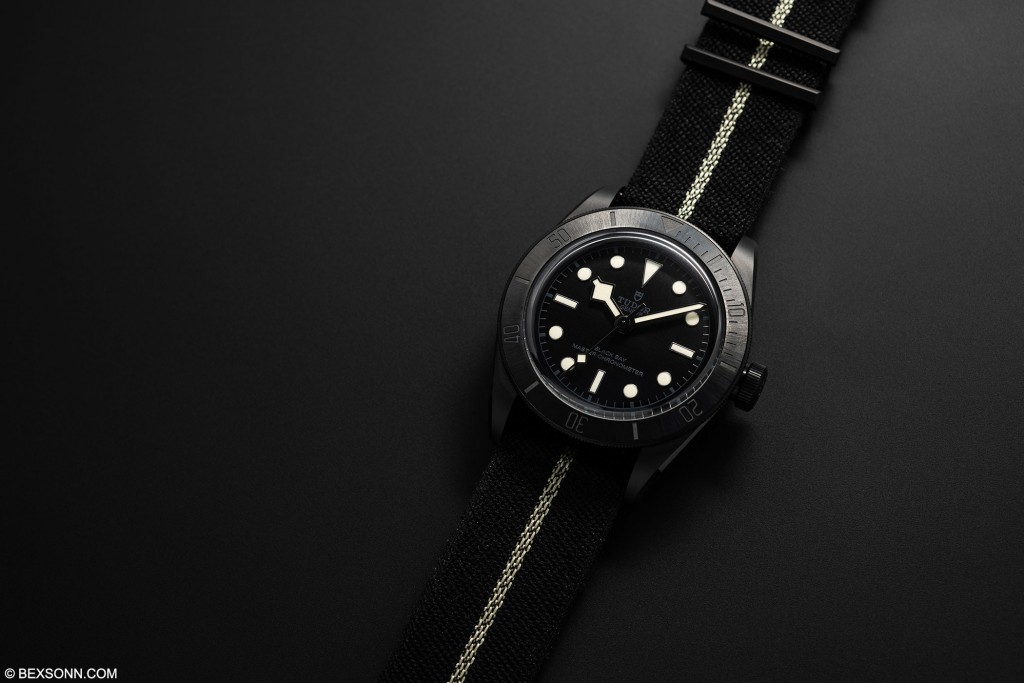 Admittedly, Tudor's larger Black Bay has never really excited me before but there is something about the dial combination and this case material that has instantly struck a chord with me. The Black Bay Ceramic has been smartly packaged and more importantly, attractively priced – in-keeping with Tudor pricing model.
The Tudor Black Bay Ceramic is available now to purchase and is priced at £3,550. For more information on visit the tudorwatch.com.
You might also like