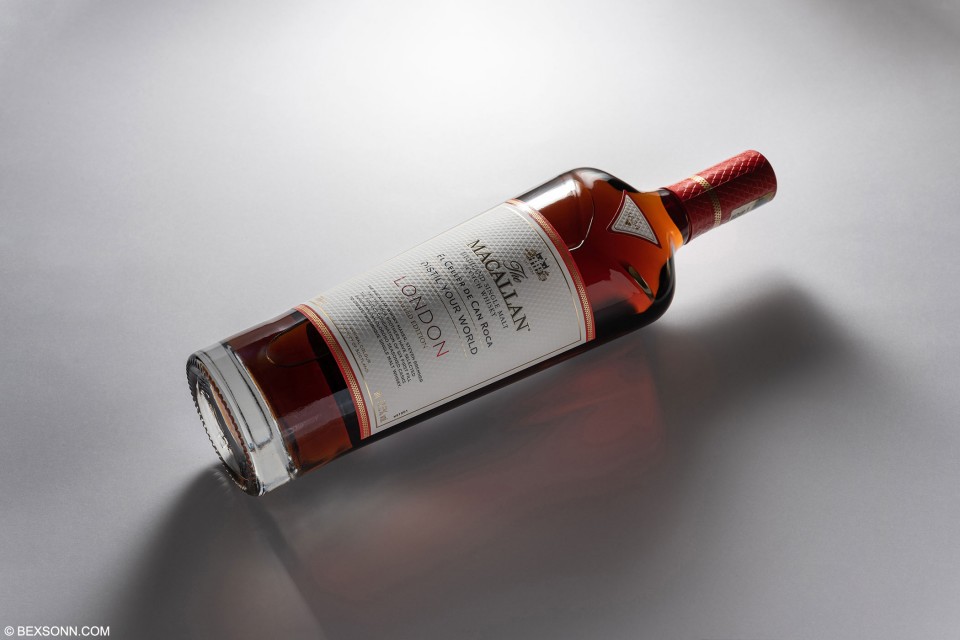 Every now and then, The Macallan distillery like to release something that little extra special. Marking the first global release in a ground-breaking series in collaboration with the Roca brothers to discover the essence of London, one of the world's greatest cities. This isn't the first time The Macallan have partnered with the Roca brothers in creating an expression, if I'm not mistaken they also had a hand in creating the Edition No.2.
Distil Your World: The London Edition is a character led whisky with encapsulating nuances of orange caramel, curry spice and Earl Grey tea, rare to find in The Macallan single malts, this expression takes the taste buds and imagination on a journey of discovery, bringing London's soul and unique character to life. Seeking out these distinctive flavours among thousands of casks was a complex and highly skilled process, but Steven Bremner and the Roca brothers' mastery of flavour, aroma and craftsmanship enabled them to distil the essence of London into a remarkable whisky.
On the nose: you'll experience an initial waft of sticky marmalade, some raisins, vanilla, hazelnuts and a hint of butterscotch. Notes of soy sauce, salty caramel and aniseed start to emerge, alongside spicy notes of cinnamon, star anise, all-spice and toasted oak. Rounding-off the nose are notes of musty Earl Grey, polished wood, lemon zest and some light floral notes. On the palate: those notes of oranges are ever-present, alongside a treacle note and a hint dried forrest fruits. There are spicy notes of cinnamon, all-spice and garam masala in there, alongside a note that can only be described as a cup of freshly made Earl Grey. Notes of liqourice and salty caramel start to appear. Completing the palate are notes of lime zest, lavender and a hint of green herbs. The finish: is medium, sweet, with lingering zesty orange notes, spices and savoury umami note.
The verdict: This Limited Edition London bottling is a rather intriguing dram of liquid gold. At first, this dram didn't seem so special, however, after a drop of water it completely changed. The nose and palate are rather delightful, though it does lack a little in the way of depth but is still unmistakably Macallan. With an ABV of 57.5%, it strangely enough doesn't really require any water. Though, adding some water definitely yields more flavour.
Macallan London Edition Single Malt Scotch Whisky is available to buy at the selected Whisky Shops and is priced at £2,630. For more information on this Limited Edition expression, visit the official themacallan.com
You might also like