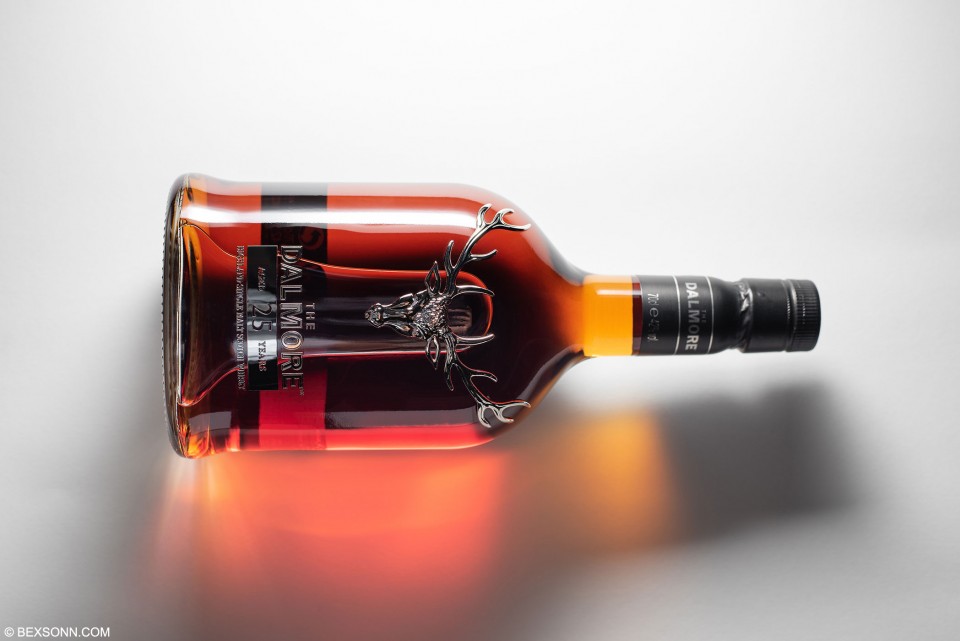 A good few years ago, I had the honour of attending a tasting session with none other than the exuberant Master Distiller, Richard Patterson from Whyte & Mackay, who of course own The Dalmore along with other whisky distilleries. I had the pleasure of sampling some of their best expression and among them was this 25-year-old scotch. Founded in 1839, The Dalmore (which translates to 'the Big Meadow') is notorious for being robust but yet musky and full of some of the most beautiful notes. With the use of of a mixture of ex-sherry and ex-bourbon casks, Dalmore's new make is perfect for sherry wood maturation. This leads to a rich and sherried nose, with sweet malt, fruit cake and oranges. This of course makes for a very enjoyable dram. First released in 2013, the Dalmore 25 is initially matured in American white oak before a second maturation period in a combination of Palomino Fino sherry butts and first fill bourbon casks. These are then married together in bourbon barrels before a finishing period in Tawny Port pipes.
On the nose: you'll experience intense notes of oranges, toffee, raisins, nutmeg and ginger stem. This is closely followed by notes of sherry, marzipan, cinnamon, figs and a welcomed meaty note. Completing the nose are notes of a leathery nature followed by balsamic vinegar, some light spicy notes, liquorice and a waft of tropical fruit notes. On the palate: you'll experience an intense but comforting note of orange peel, followed by a dark chocolate ganache. Notes of spicy nature start to filter through, coupled with cinnamon, damsons and that lovely meatiness experienced on the nose. The palate is nicely rounded off dried mixed fruits soaked in sherry, brown sugar and maple syrup. The finish: is long, spicy, with lingering ginger and balsamic vinegar.
The verdict: I've tasted Dalmore expressions but this 25-year-old dram was something a little more special than what I had tasted before. It is so rich in flavour, with plenty of depth and some of the most beautiful combination of notes that are well married. With a ABV of 42%, I personally didn't need to add any water but if you feel the need, then add just enough until it's right for you.
The Dalmore 25 Year Old Single Malt Scotch Whisky can be found in-store or online at any well-stocked Whisky Shop for approximately £900.For more information on this 25 Year Old expression, visit the official Dalmore website.
You might also like