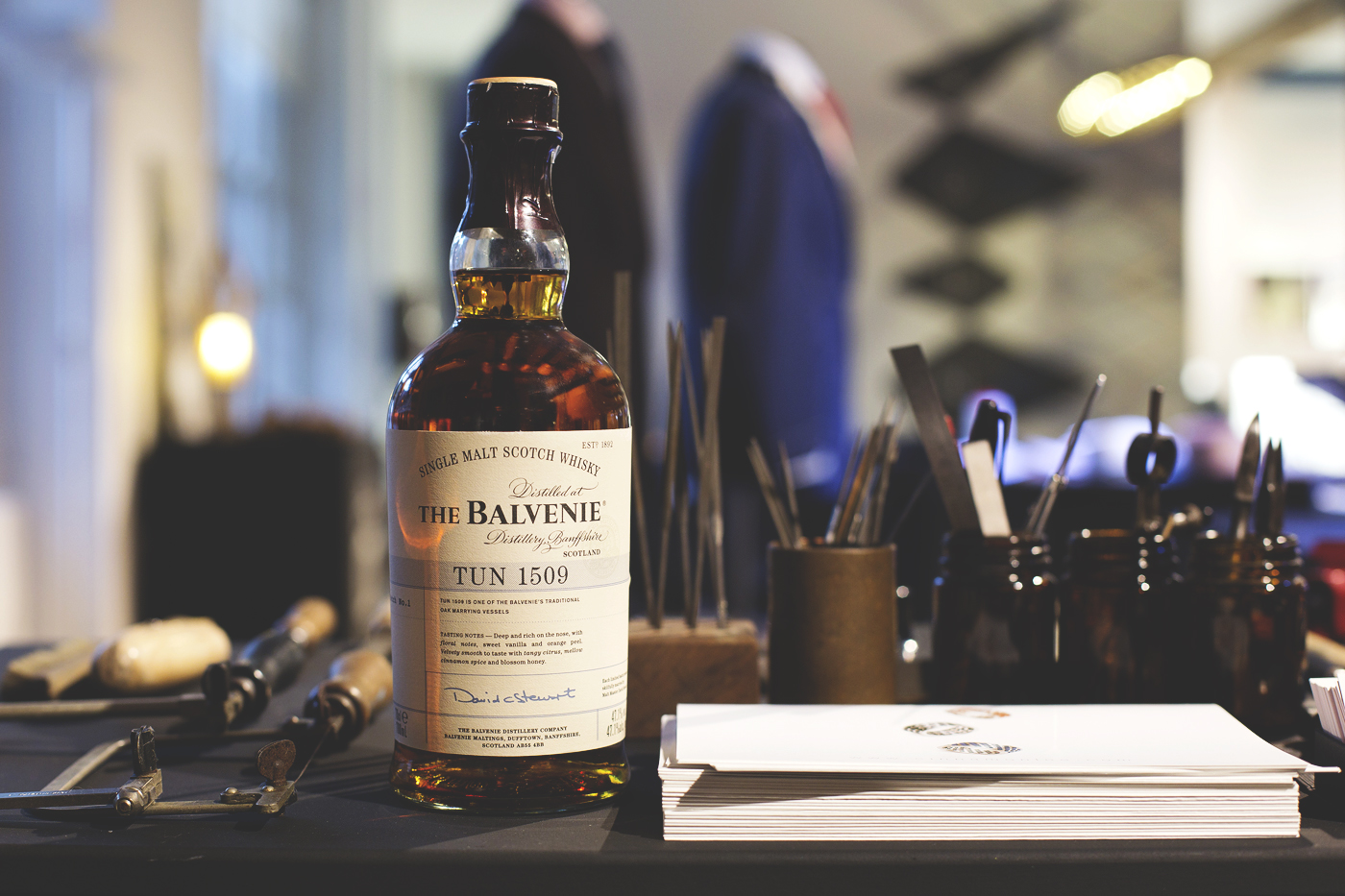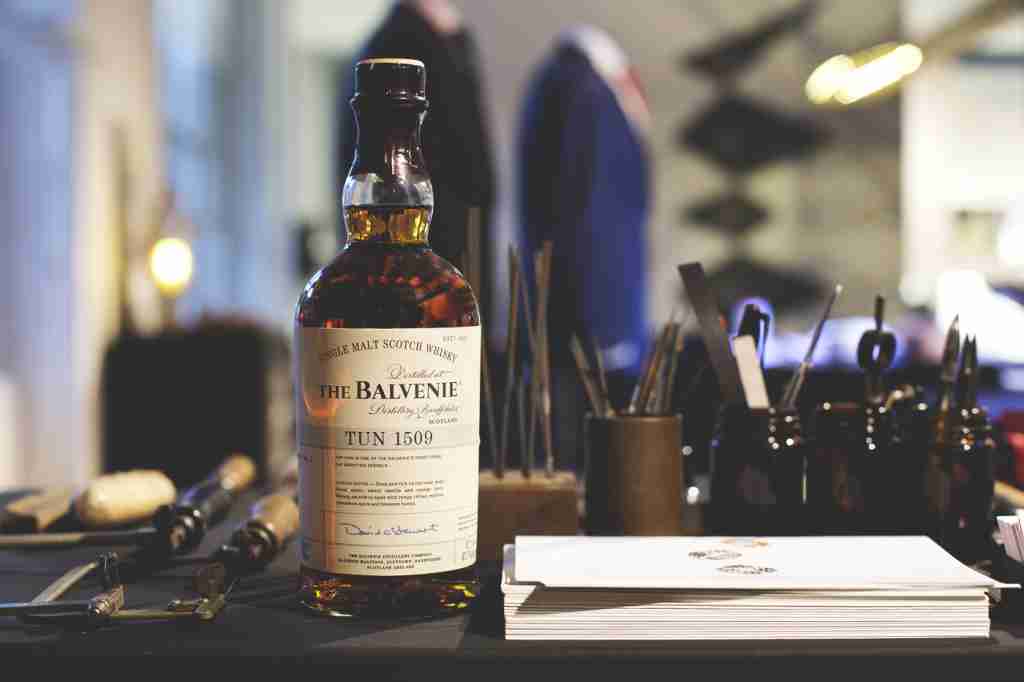 The Balvenie TUN 1509 Single Malt Scotch: Last year Master Distiller, David Stewart, saw it fit to introduce another TUN. The 1401 was well received by whisky lovers and fans of the brand, so much so that the supply soon ran dry due to the limited size of the 1409 TUN, which only held a small number of casks. More batches were released but with each having its own character prices soon reached dizzying heights at auction.
At the end of last year, we got around to sampling a lot of Balvenie scotch and you can read the notes on The Balvenie Sherry Cask 15 year-old Single Barrel Scotch, Traditional Oak 25 year-old Single Barrel Scotch and the 40 year-old single malt scotch. This year we've already looked at the little gem that is the 17-year-old Peated Cask. That night, having tasted all batches released of the TUN 1401, the 1509 had a lot to live up to.
We were told by Samuel Simmons – Global Ambassador – that to create the first batch of TUN 1509, David carefully hand selected 42 of the finest casks – 35 traditional American oak barrels and seven European oak sherry butts – from the distillery's precious aged stocks. All were transferred to TUN 1509, which sits in Warehouse 24, for several months before bottling. This is a rare interpretation of the marrying process and allows all 42 casks to come together to create a unique expression of The Balvenie that's greater than the sum of its constituent parts. With that in mind, this new release of the TUN 1509 meant that there would be more bottles for fans of the brand.
TASTING NOTES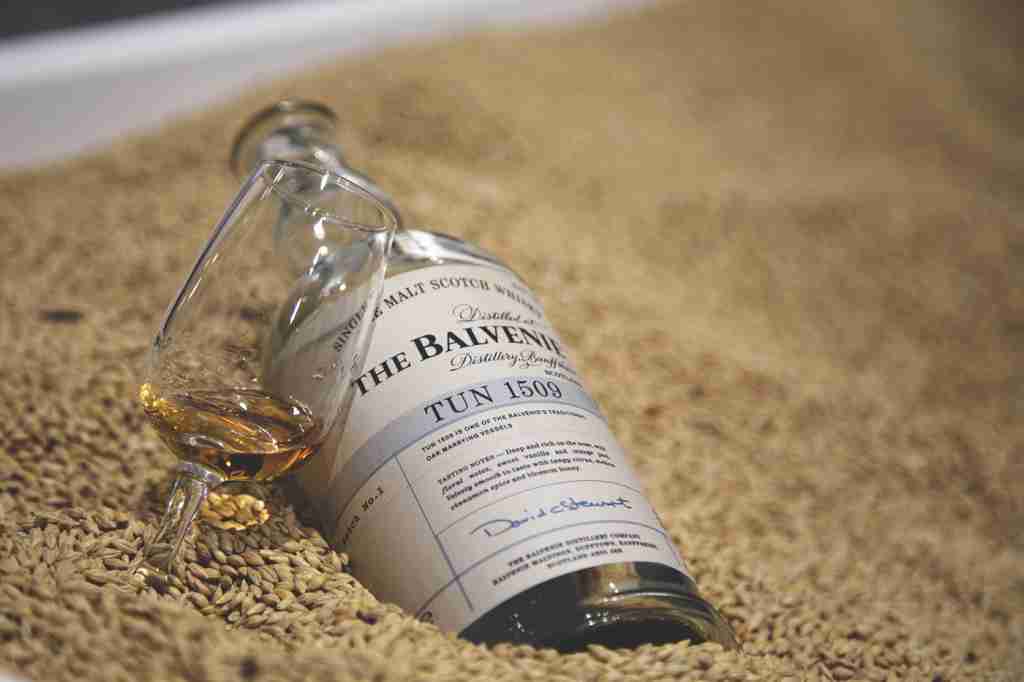 On the nose: you'll get a sweet waft of red apples, followed by vanilla and notes of toffee. This is closely followed by notes of oranges, aniseed, marzipan and a small suggestion of notes of a floral nature. After a couple of swirls notes of crème brûlée and zest (lemon) start filtering through, with the slightest hint of strawberries. On the palate: those sweet red apples are ever-present, coupled with distinct notes of vanilla, shortbread and spicy cinnamon – giving you a sense of warm apple crumble. Those almond notes will start to emerge, followed by mixed fruits, a slight meaty note and an evaporating note of crème brûlée. The finish: is medium, grainy and peppery with lingering oak.
The verdict: I've always been a fan of the Speyside Distillery that is The Balvenie and the TUN 1401 was something very, very special indeed. However, while the 1509 is rich in flavour and has some of the most beautiful notes, for me it lacks a little bit of finer balance that the 1401 has. Though make no mistake this is still a stonking drop! You may want to add a few drops of water to break down some of those rich notes and oils. The Balvenie TUN 1509 has an ABV of 47.1% but if you don't feel the urge to add any water, then just allow to breathe for around 7 – 10 mins to unlock some more of those notes on offer.
This Limited Release The Balvenie TUN 1509 Single Malt Scotch Batch #1 is now discontinued but you can still find bottles of the TUN 1509 online for around £200 – £260
For more information on the TUN 1509 Single Malt Scotch, visit the official Balvenie website.
Note: Images Courtesy of our friends over at The Whisky Ledger
You might also like