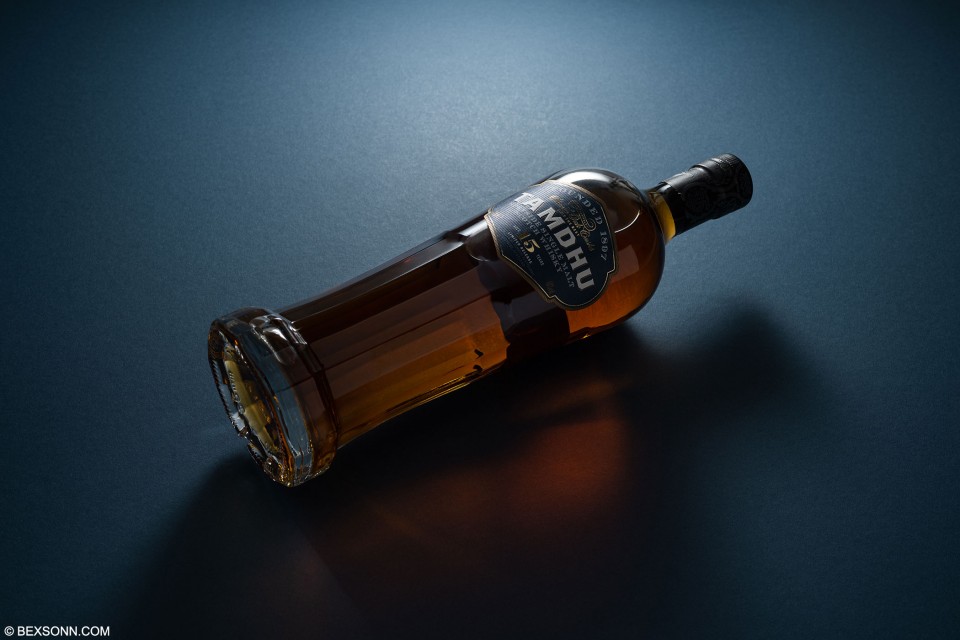 Today marks another first post for us and this time it is an expression from the Tamdhu distillery. Tamdhu is a historic Speyside producer, and for many years was alone with Springbank and Glen Ord as being the only fully self-sufficient distilleries in Scotland. It was the first in Scotland to install Saladin boxes for malting and today it is the last distillery to still use them, which in its years being owned by Edrington, also supplied malt to Glenrothes and Highland Park. Traditionally, Tamdhu was mostly used in blends such as Cutty Sark and The Famous Grouse, but it has always been regarded as a great single malt. This particular expression has been exclusively matured in the finest sherry oak casks. You'll taste the intense burst of vibrant summer fruits on the palate and enjoy the rewardingly long finish it delivers too.
On the nose: there is a warm invitation of raisins, currants, blackberries, pineapple and raspberries. These initial notes are closely followed by creme brûlée, bananas, treacle and old leather. Notes of cinnamon, nutmeg and stem ginger start to appear, followed by a hint of bergamot and dark chocolate. Completing the nose are notes of lemon zest, green herbs a hint of lavender and a subtle meaty note. On the palate: you are greeted by notes of pineapple, pear drops, currants and blackberries – closely followed by notes of vanilla, brown sugar and marmalade. Notes of dark chocolate, cinnamon and ginger start to emerge, alongside black pepper and star anise. Rounding-off the palate are notes of mixed spice, a meaty note, leather and walnuts. The finish: is long and spicy, with lingering notes of currants, nuttiness, zest and oak.
The verdict: As mentioned, this is the first time I posted tasting notes on an expression from the Tamdhu distillery and I must say I was quite pleasantly surprised. This is a drop of liquid gold that intrigues from the nose to palate, which is rich in depth of flavour that is quite nicely balanced. With a ABV of 46%, it doesn't really require any water, though I must admit a decent dram with one block of ice makes this dram even more enjoyable.
This Tamdhu 15 Year Old Single Malt Scotch Whisky is available to purchase at any well-stocked whisky shop and is priced at £90. For more information on Tamdhu, visit tamdhu.com
You might also like