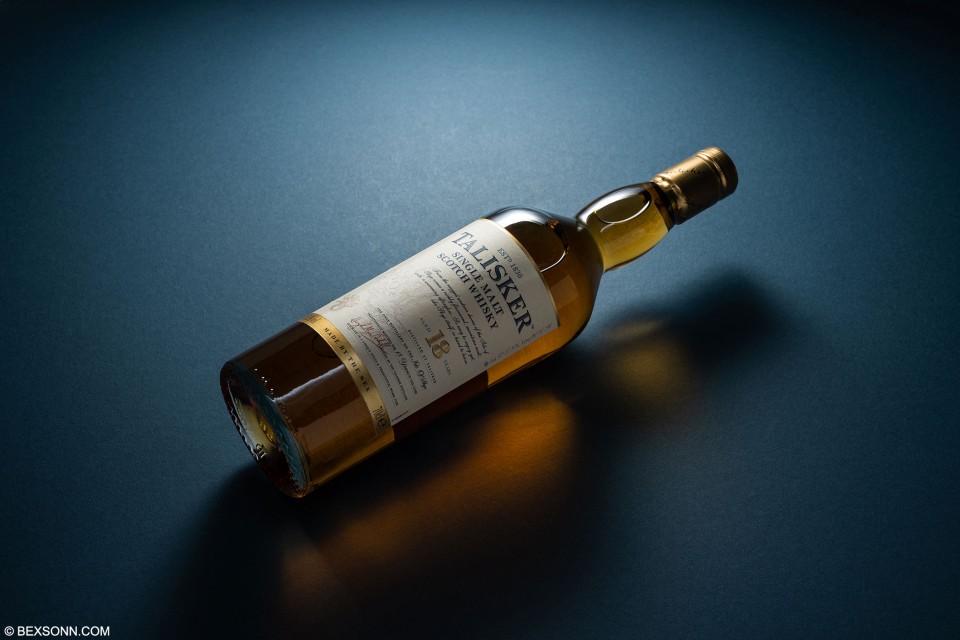 Founded in 1830 by Hugh and Kenneth MacAskill, the Talisker distillery is located on the Island of Skye. The Isle of Skye is renowned for its rich, varied landscape – from its soft, serene shores to the dark, jagged peaks of the Cuillin mountains. Talisker is known for having unique characteristics, of peppery and even to some extent chilli-peppery attributes. However, nobody quite knows where this taste comes from. Talisker 18 Year Old is an award-winning whisky that is rich and soft but still assertive. Named the 'Best Single Malt Whisky in the World 2007' at the World Whiskies Awards, Talisker 18 Year Old is a single malt masterpiece. Talisker 18 Year Old makes a perfect gift for connoisseurs looking to explore new depths of flavour amongst smoky island single malt whiskies.
On the nose: you'll get an enticing notes plums, orchard fruits, some raisins, vanilla, liqourice and a welcomed waft of smoke. This is closely followed by some orange zest, black pepper and cinnamon. Tropical notes in the form of banana, coconut and mango start to emerge, alongside notes of butterscotch. The nose is nicely rounded off with notes of cherry drops, thyme and a seductive maritime note. On the palate: that initial flavour of stewed plums is evident, followed by vanilla and dollop of peat. This is proceeded by notes of toffee, cracked black pepper, cinnamon and toasted oats. The palate is completed with notes of orange zest, cardamom, mixed fruits, espresso and the nuttiness of walnuts.  The finish: medium, dry and spicy, with lingering flavours of peat and nuttiness.
The verdict: This isn't the first time we've tried Talisker 18 but it is certainly the first time we are posting tasting notes on it. The nose & palate of this 18yo expression was rather unexpected but yet still signature Talisker. With its warm inviting nose and palate that is uncomplicated, yet satisfying – it makes it a dram one should have their cabinet. With an ABV of 45.8%, in my opinion, you don't really need to add any water but if required, then only add a small amount until it is right for you. Just a side note: I must say this dram really came alive when paired with dark chocolate.
Talisker 18 Year Old Single Malt Scotch Whisky can be found at any well-stocked whisky shop or online for approximately £99.For more information on this 18-year-old expression, visit malts.com
You might also like