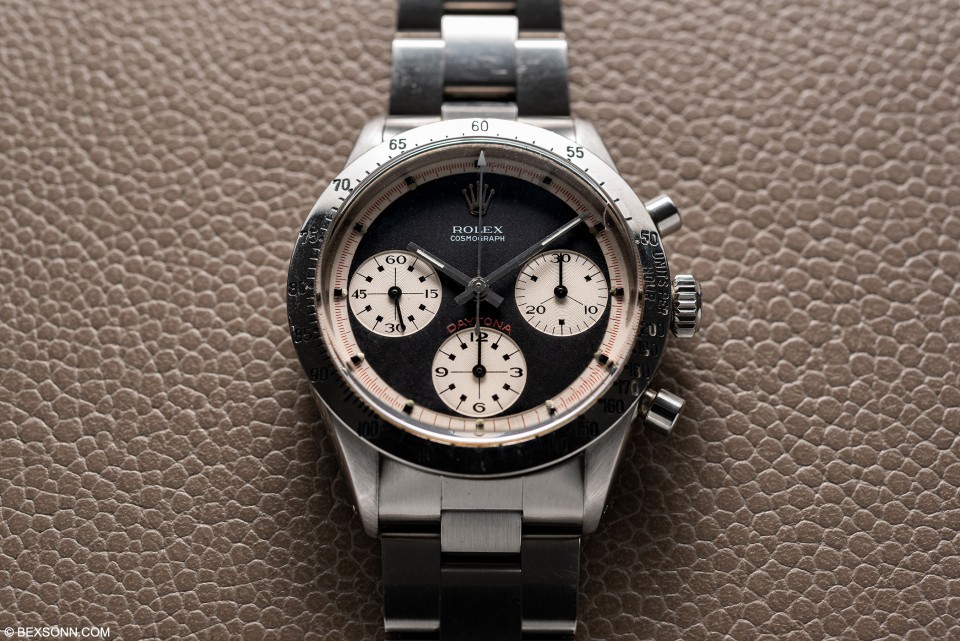 Auction season is on the horizon and of course that means London is one of the first destinations of autumn/winter where watch auctions will be held. The last auction to be held by Sotheby's in London was back in April and we highlighted some rather intriguing lots. As mentioned before, Sotheby's are a well-seasoned auction house when it comes to selling watches. Over the many years in doing so, they've set some enviable records along the way. And as testament to this, last November they set a new record for the most expensive Patek Philippe ref. 2499 ever sold at auction – a rather enviable feat. As also mentioned, there has been a bit of a staff shuffle at Sotheby's, with Sam Hines, once of Bacs & Russo in Association with Phillips, now Senior Director and Head of Watches Worldwide for Sotheby's and the gentleman who brought the gavel down on the new world record mentioned. During our visit to their London offices we sat down with the Patrick Presley to look at some of the lots coming up for sale in their September London auction.
---
OMEGA 'RACING DIAL' SPEEDMASTER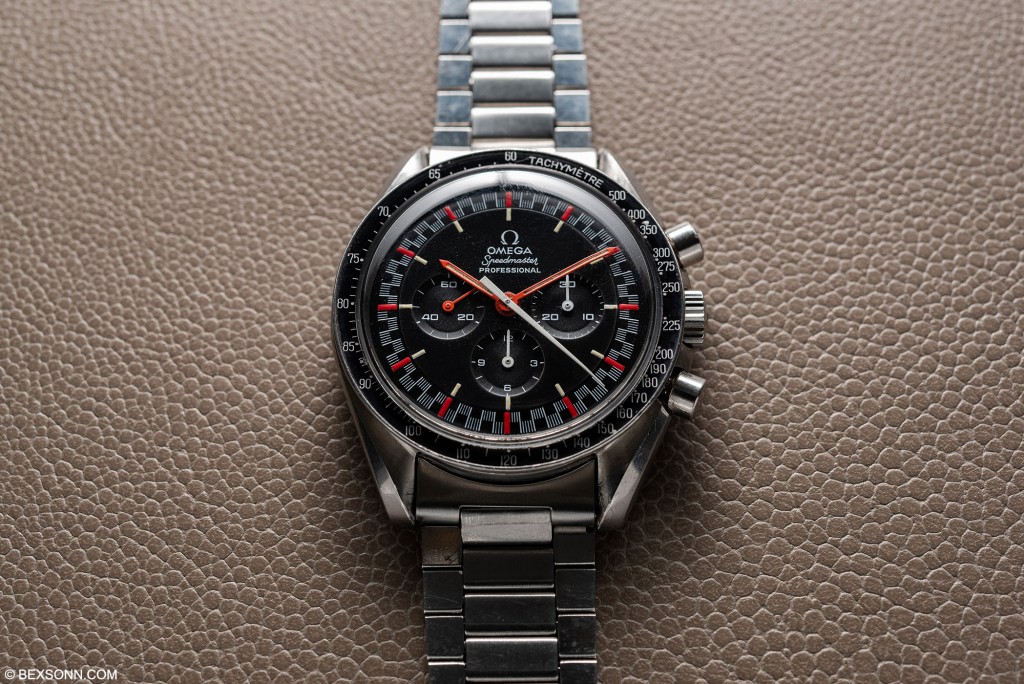 Lot 7: Vintage Omega Speedmasters have come into their own of late, with the straight-lug models of the CK2915, which is right at the top of the pyramid, the CK2998 (aka the Wally Shirra) and then the 105.003, also known as the 'Ed White' – which is perhaps more common than the first two mentioned but also more attainable. Then there's the twisted-lug examples with the most coveted pieces being the Alaska Project examples. That said, there is still a healthy appetite for the pre-moon examples (reference 145.012), which have seen some eyebrow raising results at auction. And this particular example seems to have all the attributes that make it rather alluring.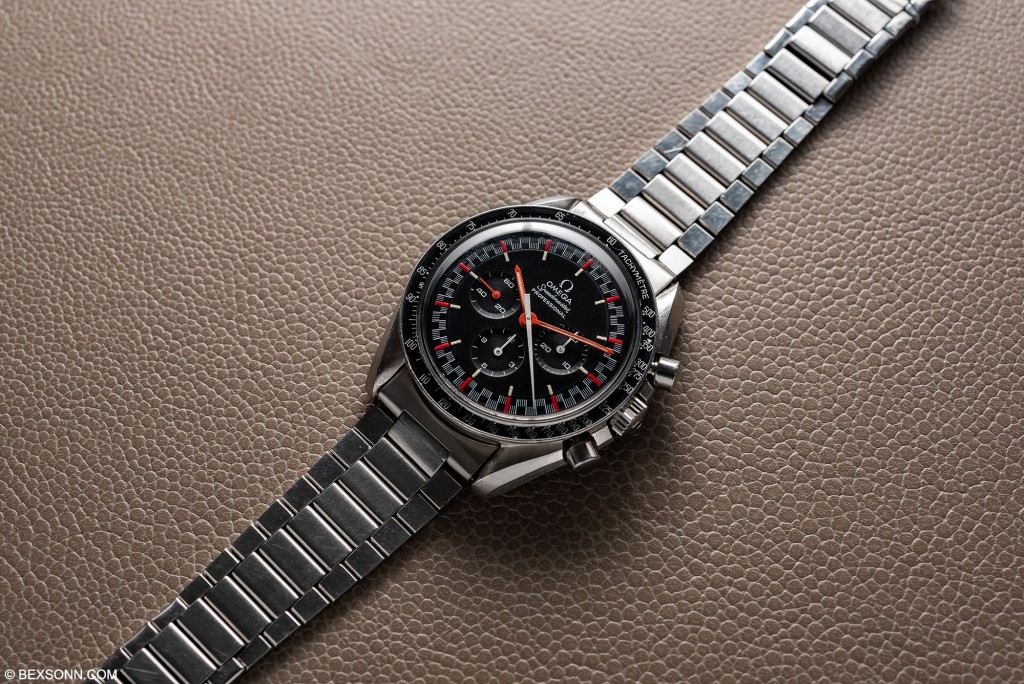 Pre-moon Speedmasters are considered among collectors to be special, as these examples were the first to exhibit twisted/bombe lugs. But when such an example features what is known as an exotic dial or in Speedy terms a 'Racing Dial' – things start to become a little more interesting. The 'racing dial' Omegas are something special, due to the fact there are so few recorded examples. It is thought by collectors that these pieces were rarely sold to the public and were made with a more specific task in mind. There are three known variants of the 'racing dial' Speedmaster. The first is a 'pre-professional' model, which of course has an applied Ω logo, red and white markers, red hands, white central chronograph hand and the iconic checkerboard minute scale. The second variant, such as this lot, features all the above mentioned, excluding the applied logo and bears the 'Professional' inscription beneath Speedmaster – also, the sub dial registers are somewhat smaller. The third variant features a grey dial with orange accents and logo.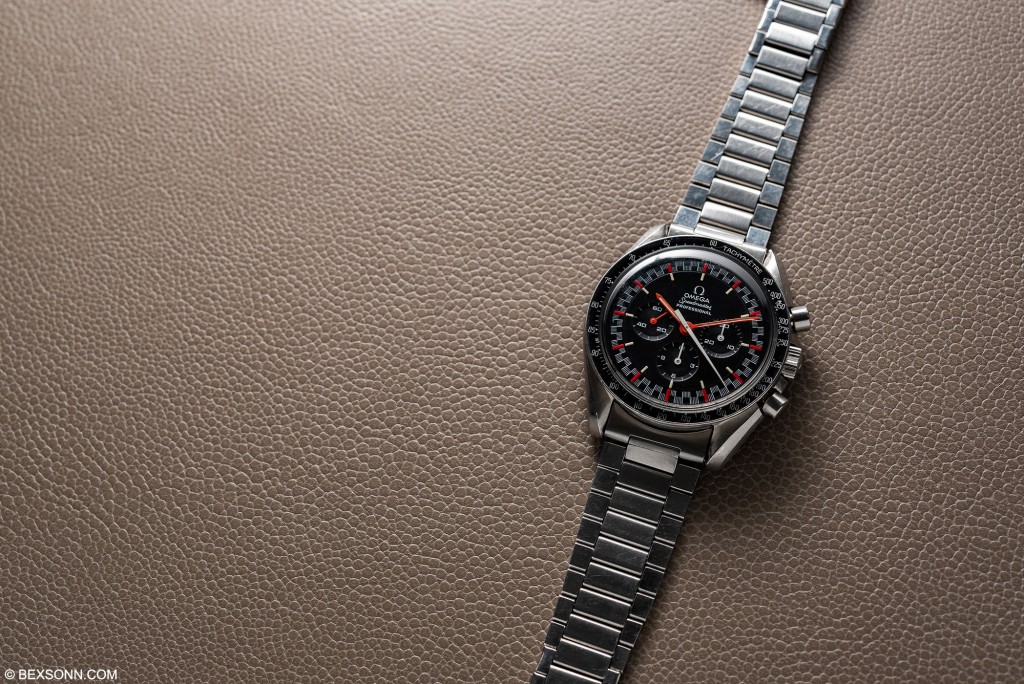 At the heart of this example is the critically acclaimed 321 chronograph calibre, not only because of its reliability but also for its ease of service. It comes on an original 1039 flat-link bracelet, though it's possible the end pieces have been replaced at some point. Moreover, this example is in excellent condition and comes directly from the original owner. And if that wasn't enough, it has been confirmed by Omega that the watch was indeed delivered to the UK and is one of the only few to have been. It is thought that most example were delivered to Switzerland and Japan, making this example rather special in my humble opinion.
Estimate: £20,000 – £30,000
---
ROLEX SUBMARINER 5513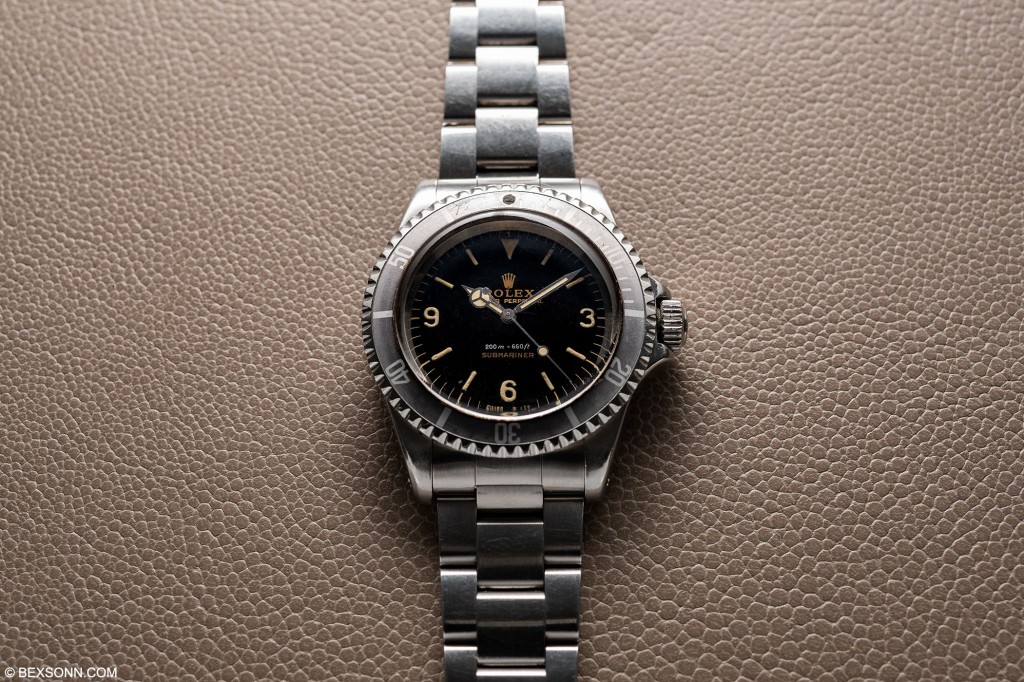 Lot 61: There is no denying that the Submariner is the ultimate tool watch and while we've looked at quite a few there are some varying combinations and this particular variation is one of the most coveted by collectors and Rolex aficionados. You see, this Submariner 5513 features what is known as the 3-6-9 dial, which was one of the options given to the original purchaser of a Submariner when ordering. These dials are also referred to as Explorer-style dials for obvious reasons. Very few Submariner references were fitted with these 3-6-9 dials i.e. the 6538, 6200, 5510 and of course the 5513.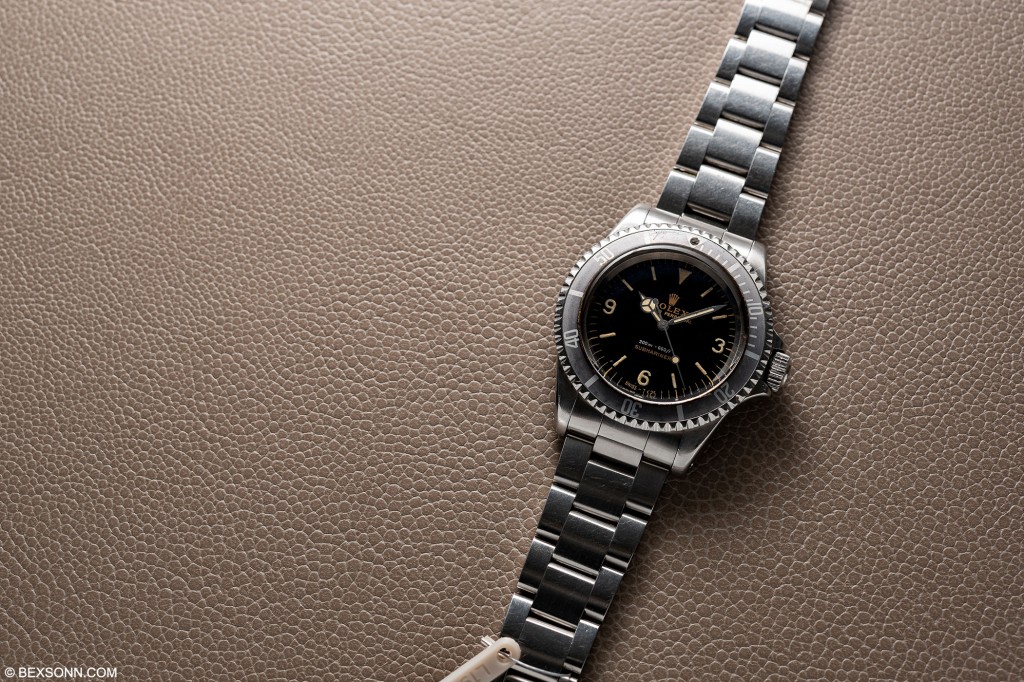 This present 5513 dates to circa 1964, just a couple of years after this reference was first introduced but of course this isn't your run-of-the-mill 5513, as it features a trait that makes it highly coveted. This example represents the culmination of the tritium evolution, and as such features a gilt dial with matching indexes and signature with a silver depth rating. The tritium lume has discoloured to a warm cream hue, with the hands to match. Perhaps the one thing that lends to this watches charm that may go unnoticed is the bezel, which has faded to a grey hue and is known in collectors circles as 'ghosted bezel'. The case is in an excellent preserved condition, and I'm told by the folks at Sotheby's that this piece up until recently was worn everyday by its first and original owner – who is now offering it up for sale.
Estimate: £50,000 – £80,000
---
ROLEX 'PAUL NEWMAN' DAYTONA 6239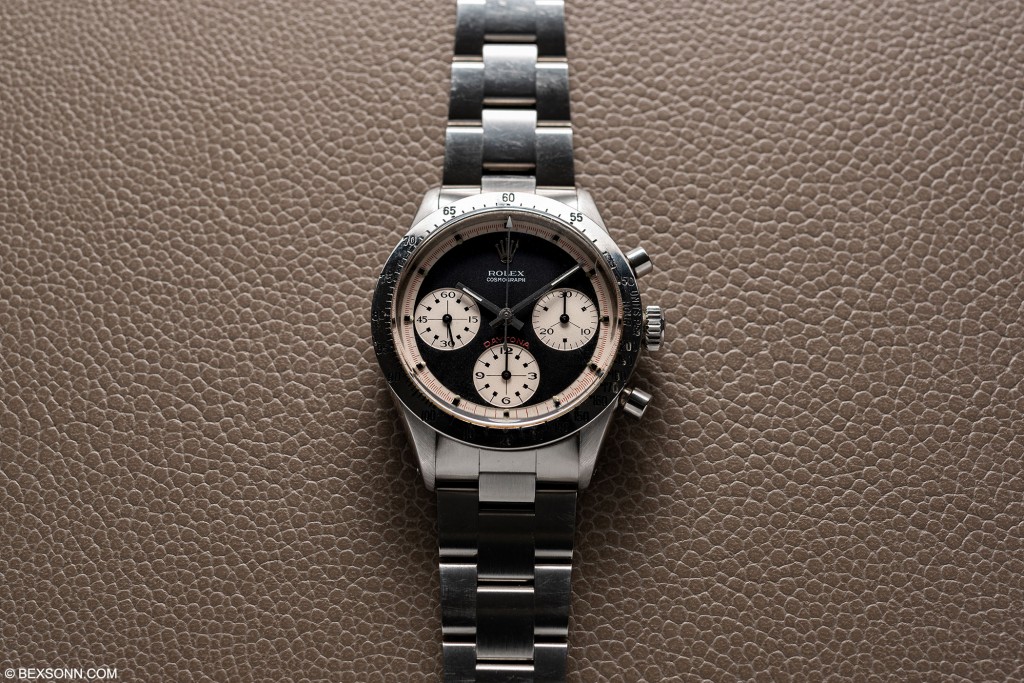 Lot 64: A couple of years ago we covered Paul Newman's actual 'Paul Newman' Daytona so there's no need to get into the minutiae of the association between man and watch but what is interesting to note is how the "exotic dial" or "Paul Newman" Daytona variations, like this ref. 6239, were hugely unpopular at the time, so much so that Rolex could not give them away. However, the moment Newman was captured on the cover of an Italian magazine sporting the timepiece, it soon became trendy.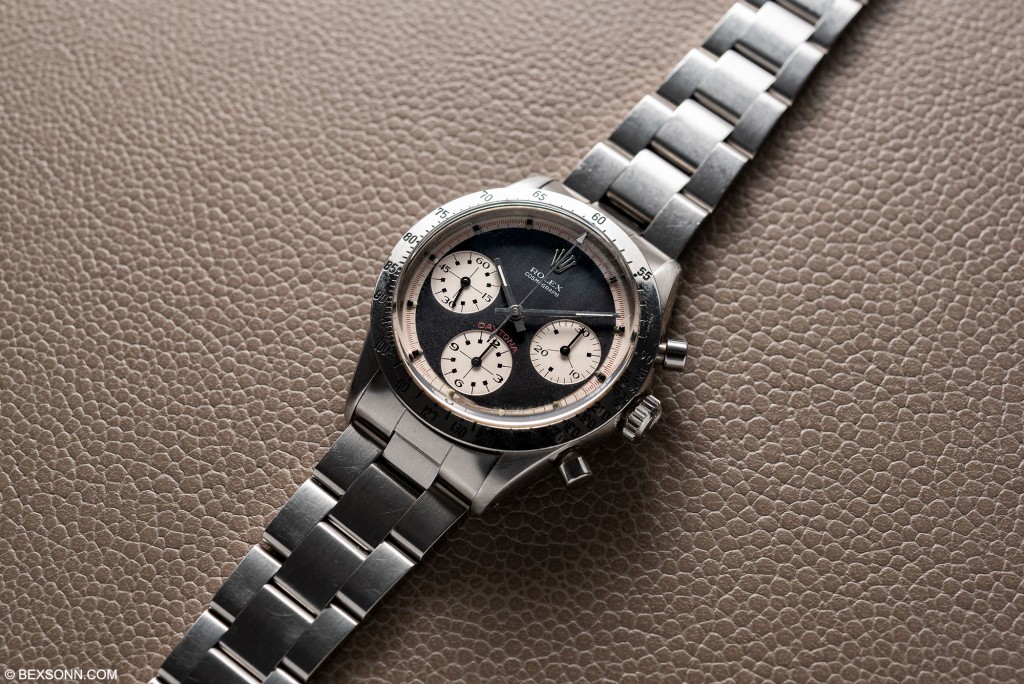 The Rolex Daytona reference 6239 was manufactured from 1965 to approximately 1969. The reference is fitted with a calibrated steel bezel but still retains the push down buttons and a 6 mm. winding crown, which are the typical features of a reference 6239. The ref. 6239 offered here is equipped with a Valjoux calibre 72 movement and a black dial with white sub-registers and a red minute scale, which is in my humble opinion is one of the best dial configurations. Moreover, the case appears to be in a great honest condition and there's good reason for this too.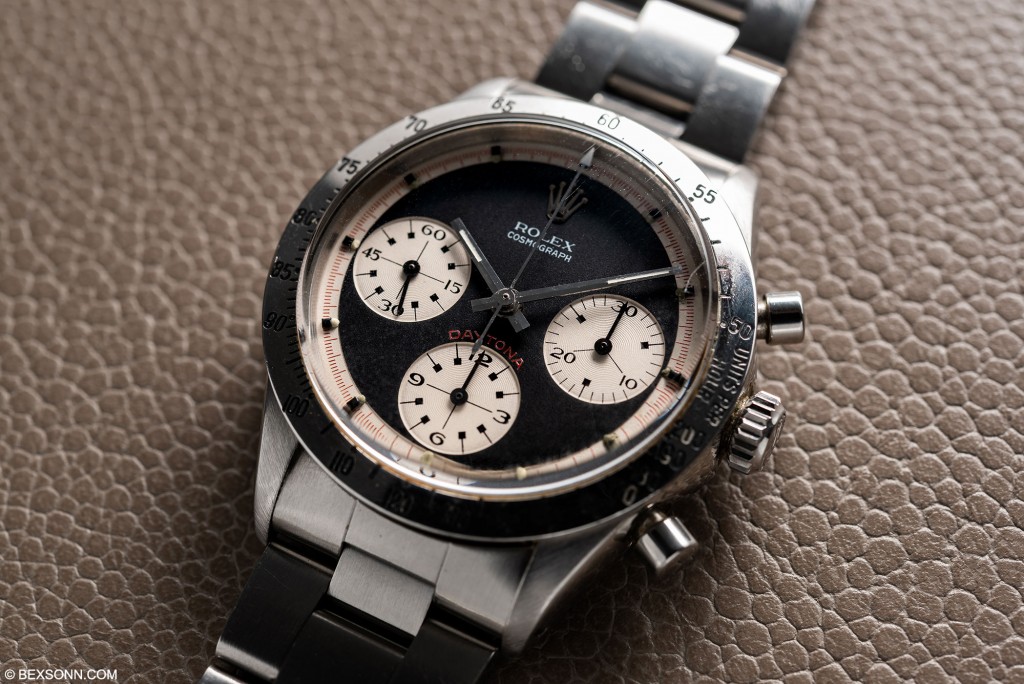 Those in the know, will already know about these fine details but what I find perhaps more intriguing is the story behind this watch, that I think adds another dimension to the watch. Up until the watch was put up for auction, it was property of successful racing driver Jim Russel, who between 1953 and 1959 won 64 Formula 3 races, in the process winning multiple British F3 Championships and 11 Formula 2 races. Though Jim's racing career was cut short due to an injury suffered in a crash at the 1959 Le Mans. Nonetheless, this didn't hold him back and he later founded the well-known Jim Russel Racing Driver School.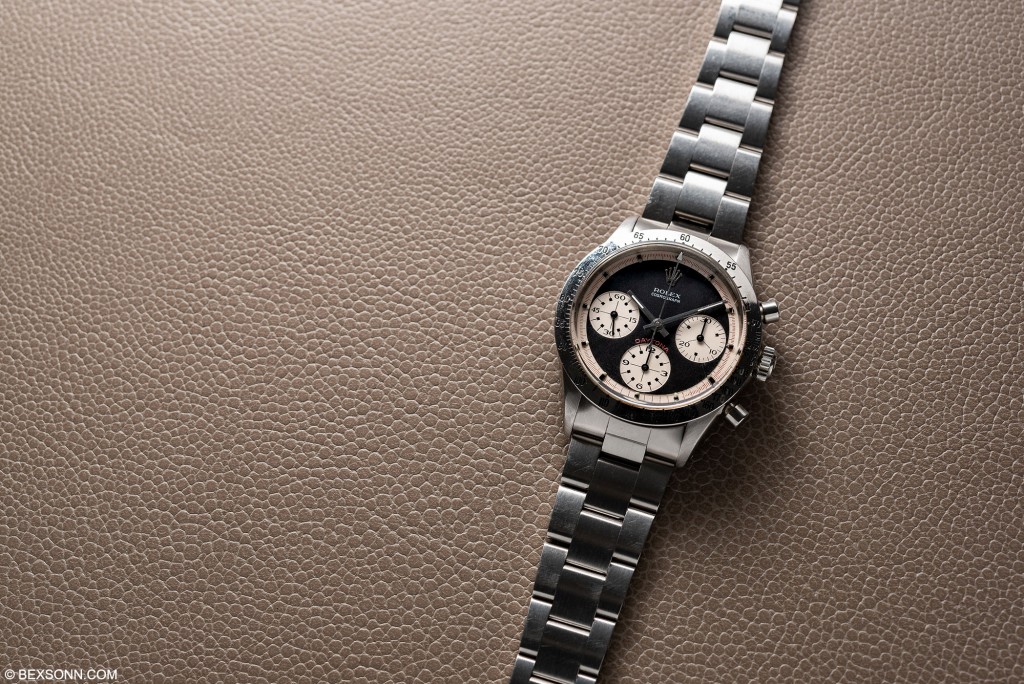 Over the years, Jim has shared his racing nous with keen racers and future champions such as; Emerson Fittapaldi, Derek Bell, Tiff Needell, Danny Sullivan, Jacques Villeneuve, Jenson Button and Lance Stroll, just to name a few. Due to the success of Jim's schools, other branches were opened up in Canada and the US. There's no doubt that during his years schooling drivers, Jim's Daytona would've been crucial in timing his students' progress – so I guess you could say that his timepiece has played a small part in motor racing history.
Estimate: £60,000 – £90,000
---
ROLEX SUBMARINER 6536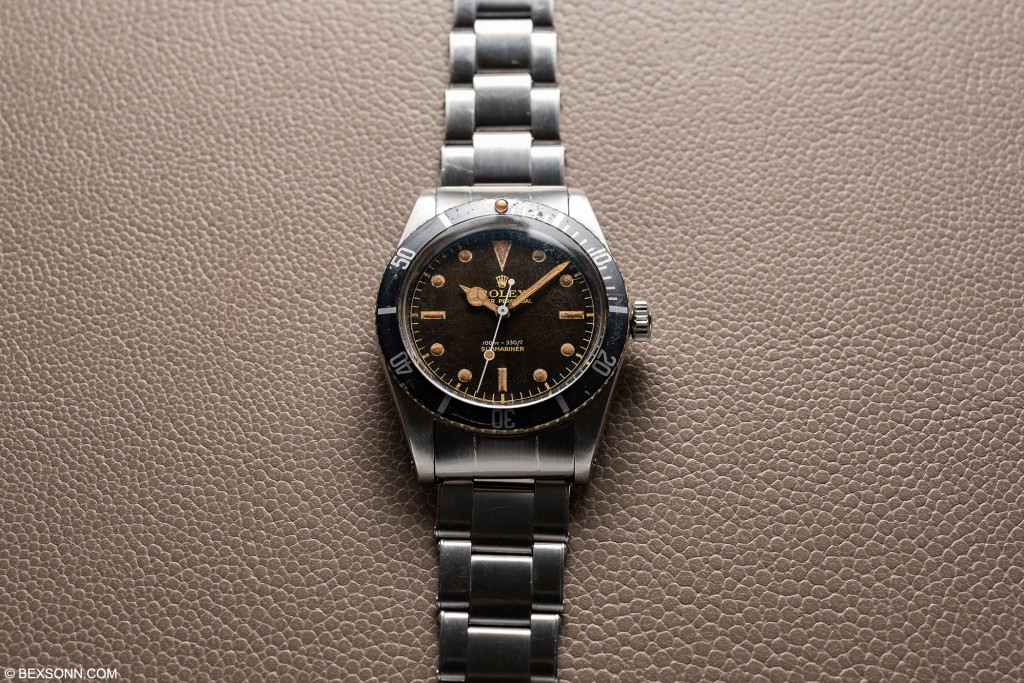 Lot 121: Over the past few years we've highlighted 6538 and 6536 Submariners, which exhibited the most beautiful chocolate dials. I've said before that there is often an element of one-upmanship when it comes to Submariners and having one of the rarest pieces usually leads to interesting conversations. This reference 6536 is perhaps not the rarest of examples but the aging process that it has seen, has done some wonderful things to it. We are used to the fact that Rolex makes a mass of watches but when you consider the 6536 was only produced for one year in 1955 and then consider how many watches they were producing at that time; you are left with a very small number of examples.
There is no doubt this early Submariner reference hasn't lived a sheltered life; in fact, one would say that it appears to have lived quite an interesting one and this is echoed in its case and dial. The case, yet while well-preserved, shows signs of wear but it is honest. The bezel, which is original, has discoloured to a light grey hue, with the red arrow at 60 having turned pink. However, it is the dial that has seen the most dramatic change over the years and has patinated from a glossy piano black to a deep chocolate brown tone, with the lacquer even having cracked a little – affording an attractive tobacco leaf-like surface.
Estimate: £45,000 – £70,000
---
PATEK PHILIPPE 3448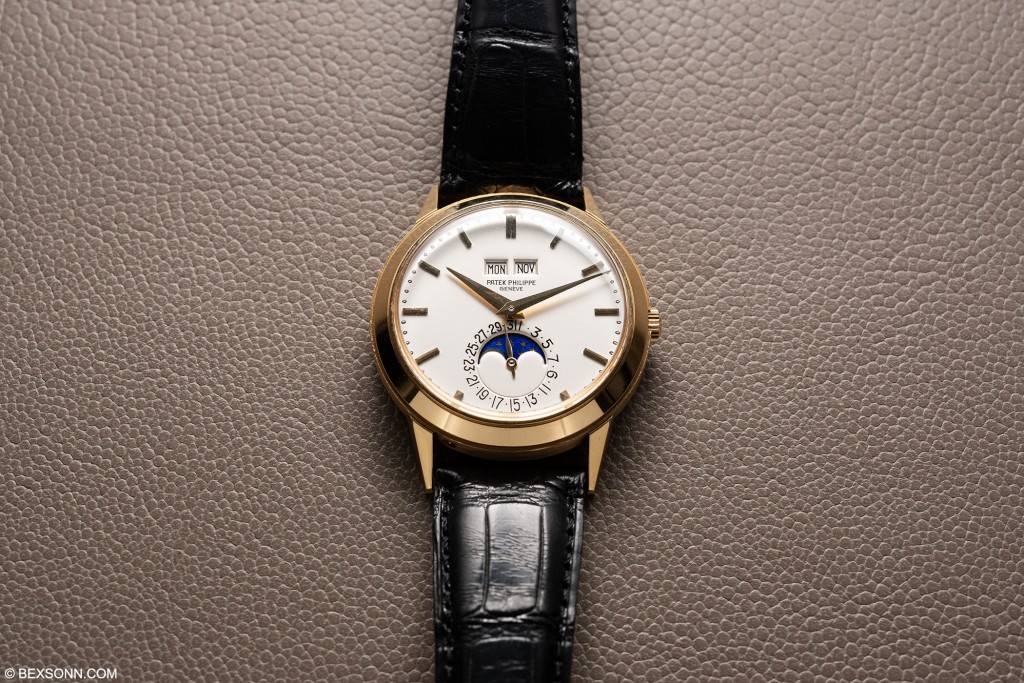 Lot 139: The 3448 is a significant reference in the history of Patek Philippe; it marked the first example of an automatic perpetual calendar made by Patek. It incorporates design elements rather typical of the 1960s and 70s. Surprisingly, the 3448 is one of the very few complicated pieces Patek continued to produce even during the quartz crisis of the 1970s. Production of the 3448 ran from 1961 to 1981 spanning 2 decades, and was eventually replaced by the 3450, which was very similar in appearance but sported a slightly different case construction and featured a leap year indicator. According to research, there were less than 600 examples made in total during this period.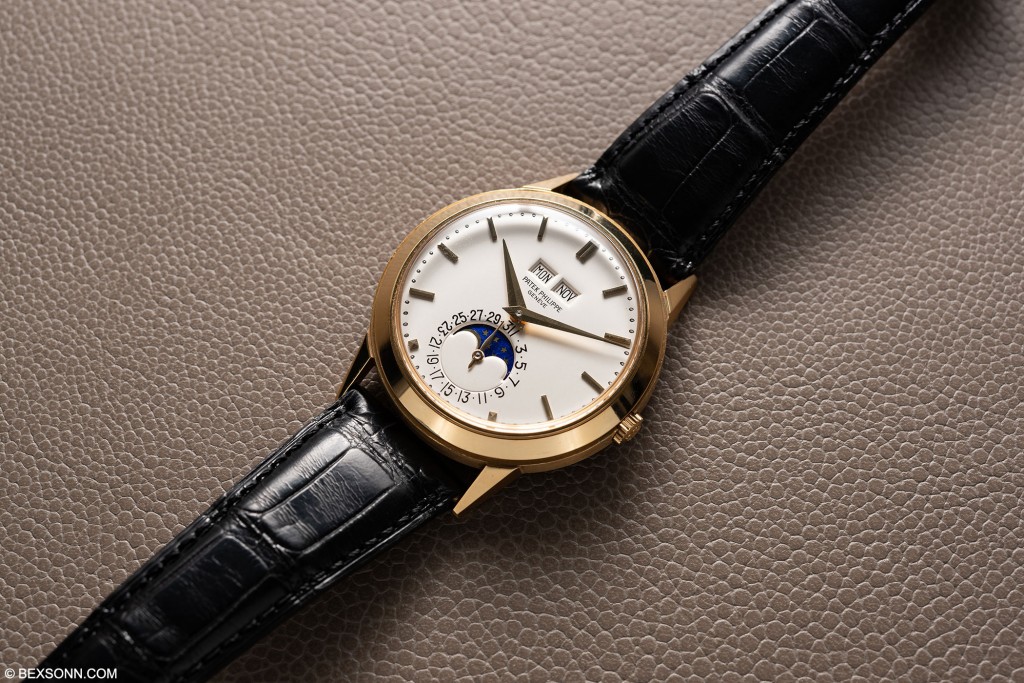 The 37.5mm 'disco volante' case of the 3448 was rather avant garde at the time it was introduced and the case designed by Antoine Gerlach featured a partially recessed crown, which would have made it quite challenging had it been a manual wind watch – perhaps the reason the 3449 never went into production? The dial layout of the 3448 is simple yet informative and its symmetry lends to this balanced appearance. If I told you to close your eyes and think of what a perpetual calendar wristwatch looks like, chances are this is the design you'd see, why? Because brands have been rehashing this design for years but Patek are the originators of said design. The elegant baton markers, along with the applied dot marker minute track and unfussy alpha hands – makes the 3448 so attractive (in my humble opinion). Then there's the moon phase and date scale that sit snuggly at 6 o'clock, but in the pursuit of minimalism you'll notice the dial is void of a seconds hand, which affords a purer look.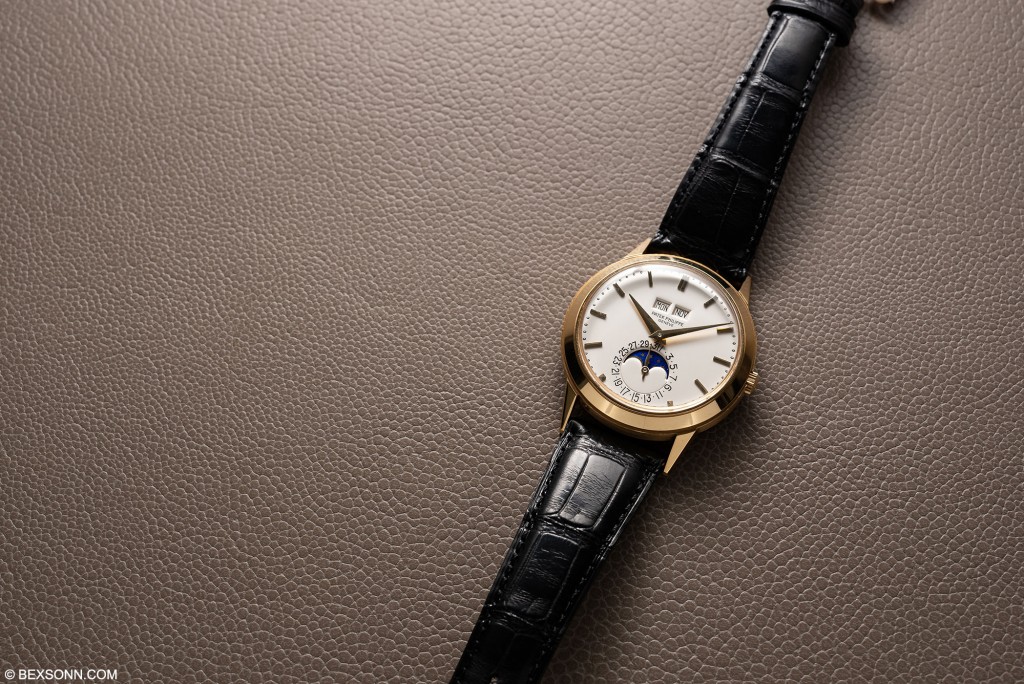 This example is a first series that features a flatter bezel, with the plexiglass giving a more vintage looking appearance and also has a Calatrava cross crown which replaced the PP crown in 1965. As you'll most likely notice, just like the dial, the case on this example is in a well-preserved condition and the watch comes with Patek Philippe extract from the archives, confirming the watch was sold on the 19th February 1973.
Estimate: £80,000 – £120,000
For more lot information on The Sotheby's London Important Watches Auction that will take place on the 24th September at their London HQ, visit the official Sotheby's website to view the entire catalogue.
You might also like