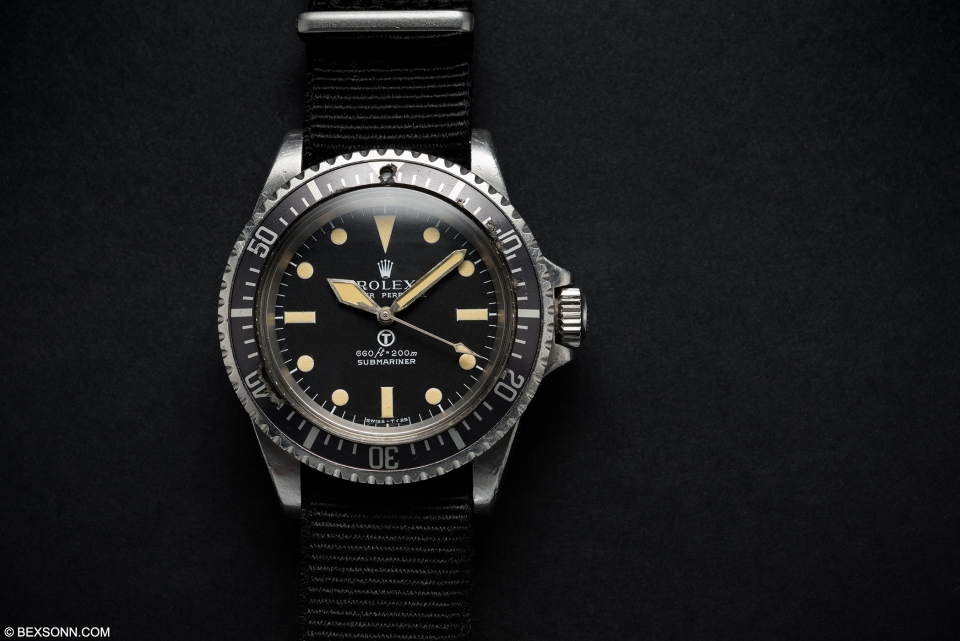 The Watches of Knightsbridge auction took place this weekend and we thought it would be good to see how some of the lots we highlighted performed. As mentioned, there were some 500+ lots up for auction, so undoubtedly, it was going to be a very long sitting indeed. That said it was going to be interesting to see how one lot in particular would do, as it was no doubt about to set an auction record. It was also good to see some of the more underrated lots perform really well on the day and break through their highest estimate.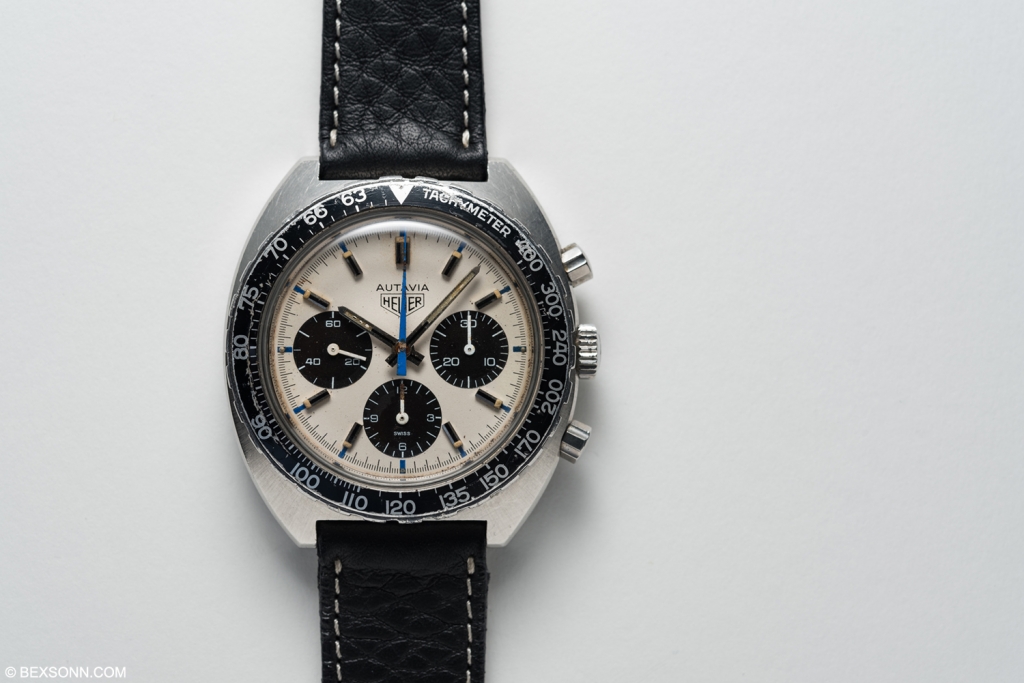 Lot 142: This reference is referred to as "Siffert Colours", though the true Siffert was the automatic 1163T. This dial features some of the same details as the 3rd execution 1163T dial, having black stripe markers and matching black stripe steel hands. While it is perhaps not as sought-after as a Jo Siffert ref. 1163T, in my opinion this reference is more beautiful due to the always popular three contrasting chronograph subsidiary dials. That said, not many agreed and this lot was subsequently passed. Have collectors fallen out of love with these 70s styled timepieces, just maybe?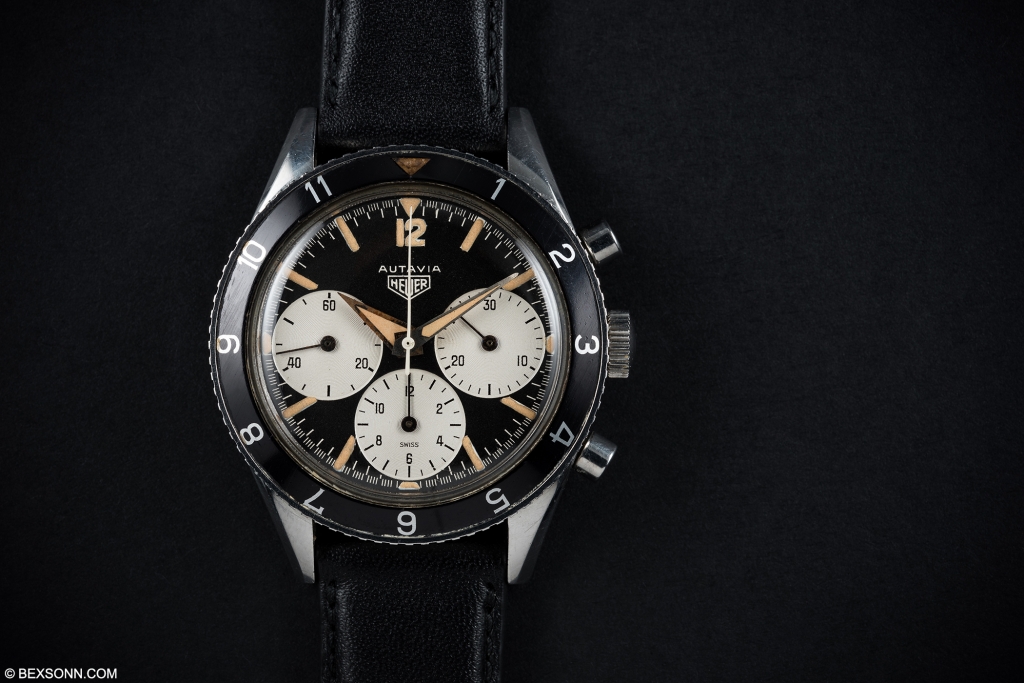 Lot 144: As mentioned at the beginning of this post, if there was one lot that I expected to do well it would be this one. If you read my in-depth write-up here on this rare Autavia 2446, then you'll know just how seldom they show up at auctions. The last time a reference 2446 1st execution Autavia showed up at auction (2010), the rise-and-rise of vintage Heuer's hadn't really started yet and this market was still in its infancy. Some 6 years on and vintage Heuer's (especially examples from the 60's) are so sought-after that even ones in poor condition are going for good money. While some may have expected for this to go for quite a considerable amount, I think it's fair to say the hammer price is still pretty good and has indeed exceeded any previous record set at auction for a 1st execution Autavia 2446. Estimate: £20,000 – £30,000 – Sold: £36,000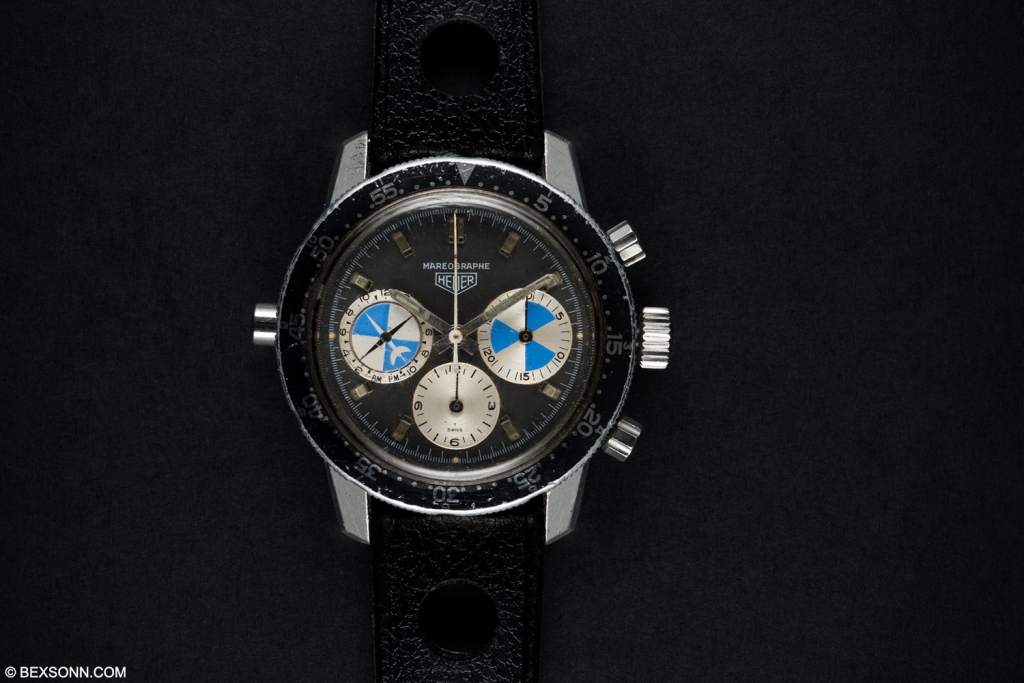 Lot 146: The Heuer Mareographe, as I mentioned previously, is unbelievably rare. This particular one has been worn well in its lifetime but overall was in good nick, with a sharp case and beautiful dial. It hammered right in the middle of the estimate, £9,000 without premium and £10,944 with. For watches that rarely show up such as these, it is hard to gauge what a fair value is, but as the recent upward trend of Autavias suggest, this was a very reasonable price, considering a stock standard 2446C sells for around the £7,000 mark today. (SS)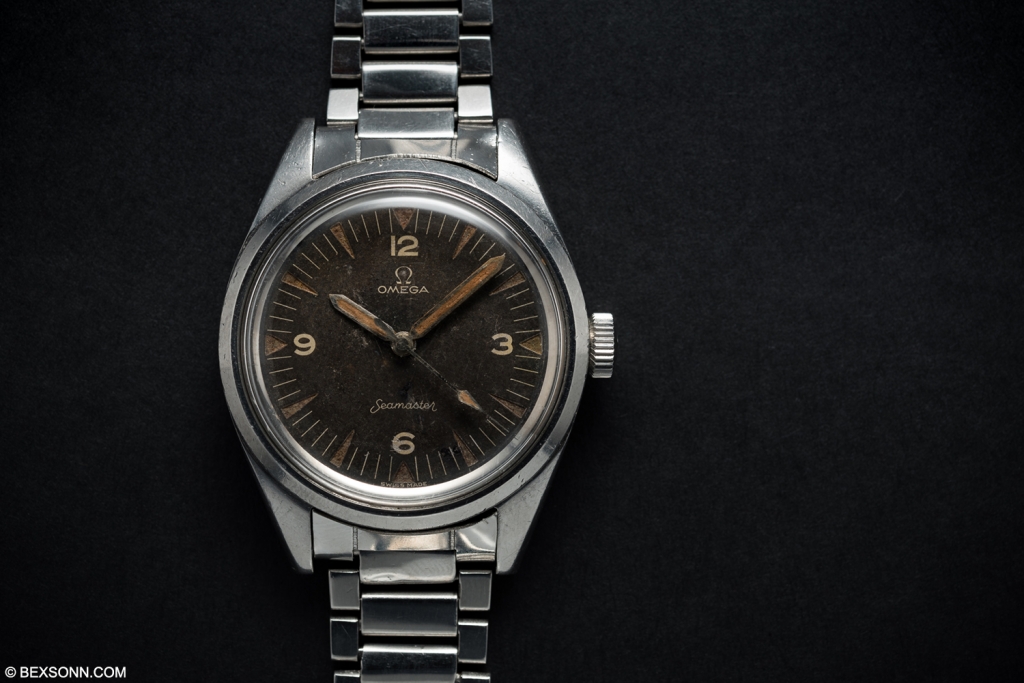 Lot 267: The Omega PAF Seamaster sold for £6,500 without premium and £7,904 with. I've mentioned before, the Railmaster/Seamasters are one of my favourite watches, and when you combine a stunning dial plus a flat link bracelet, I was expecting this to sell. These are truly solid tool watches and would give any sport Rolex a good run for its money. Once again, I do think the hammer price was a very fair price considering the military provenance and the quality of the watch. Whoever bought this should be very happy. (SS)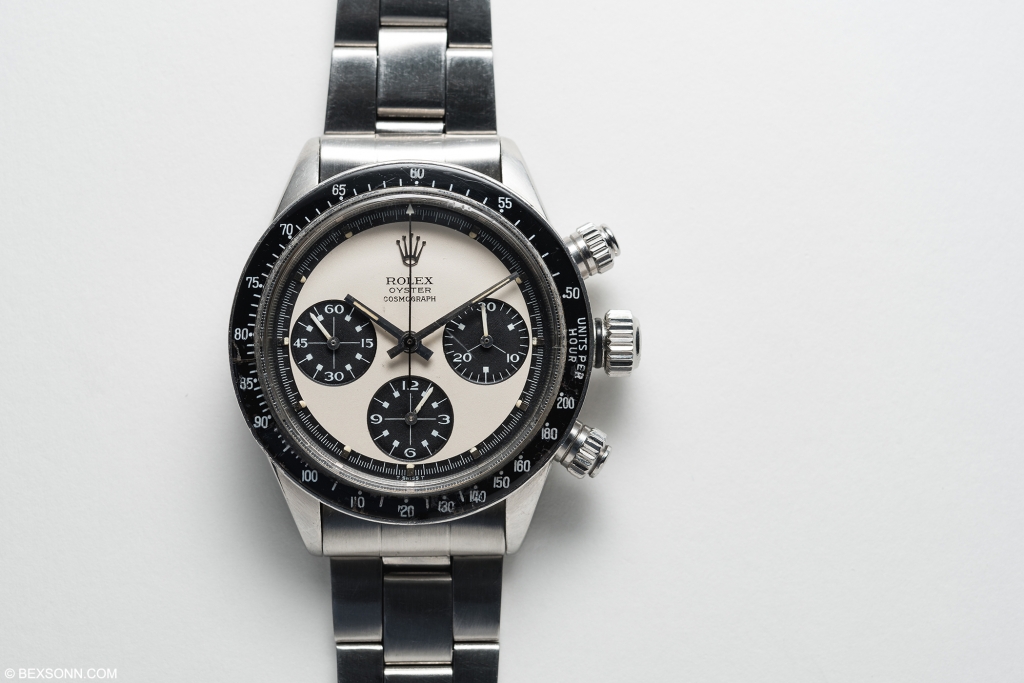 Lot 360: I did mention that this particular timepiece is somewhat special and when they come up for auction things tend to go a little crazy, depending on reference and dial combination. The 'Exotic Dial' aka 'Paul Newman' Daytona was unquestionably set to do well but just how well was the question. While things escalated quite quickly in exceeding its highest estimate, in the end, it came down to two bidders in the room and just who would blink first. Though it surpassed its highest estimate, there was a feeling afterwards that it should've perhaps performed better than it did, considering it is a 6263. But of course you always have to consider condition, timing and location, these variables always play a factor. Estimate: £70,000 – £90,000 – Sold: £140,000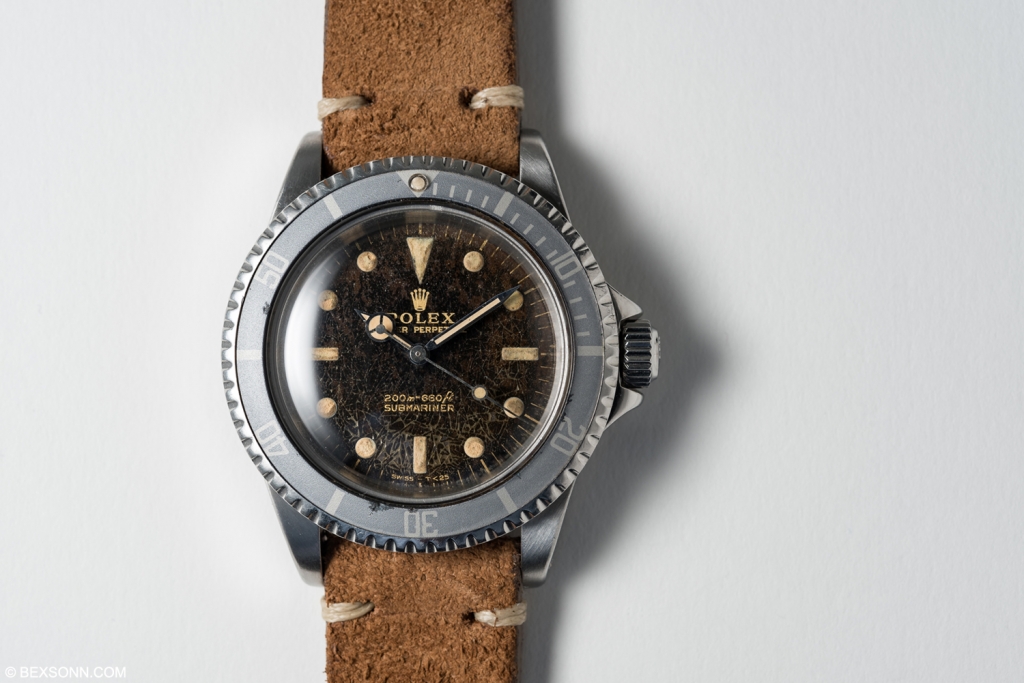 Lot 365: As mentioned last week, there is nothing quite like a 5513, that will always split people's opinions, which make collecting Rolex timepieces intriguing. This particular Submariner example featured a gilt gloss dial, that had aged to a point where the dial has become "Tropical" or for lack of a better word, discoloured, to a point where it had become almost marble like. Then there is the bezel, which has also faded to a point that is referred to by collectors as a "Ghost bezel" that collectors will pay handsome sums of money for. And while these traits logically make no sense to the unseasoned collector, it is these details that make vintage watch collecting interesting. Though it would seem not many had taken this view and this lot was eventually passed too.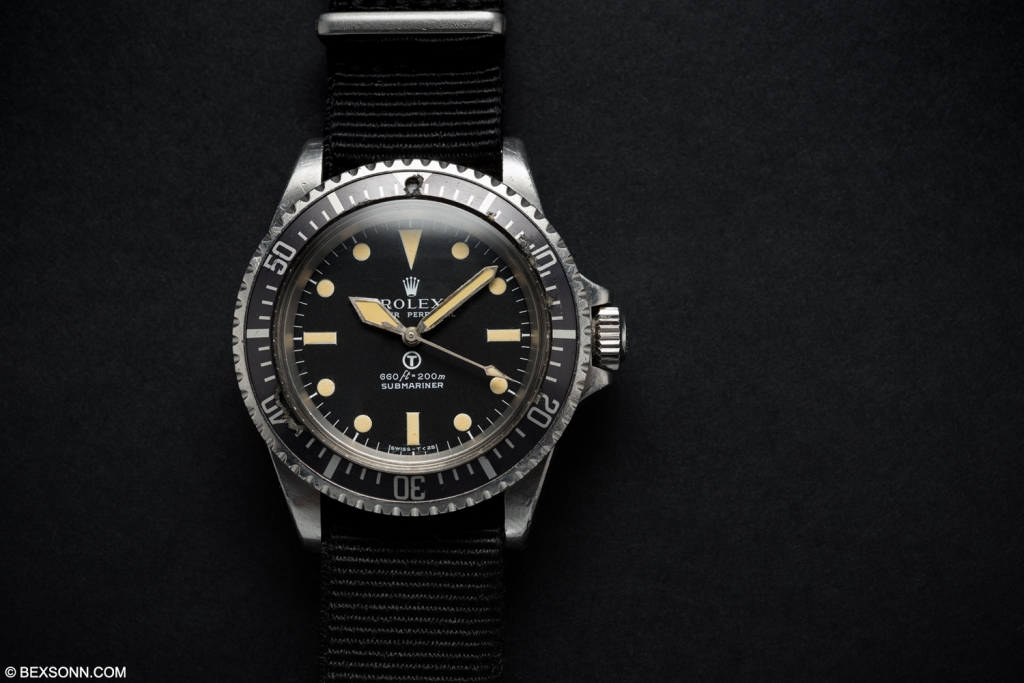 Lot 368: Another Submariner we highlighted was this 1972 Military Submariner, which is arguably one of the most desirable that bears the marquee utilitarian diving tool-watch name and perhaps one of the most attractive military watches ever made. I did mention that this particular example was indeed issued to the British military in April 1972 and comes accompanied with a letter signed by Hudson (general manager of Rolex UK) confirming this information. However, this MilSub features 'mixed numbers' where the case serial date differs from that of the case back date, which is not uncommon in the military watch scene, as these were often mismatched during service by the MOD. But did this impact its final hammer price? In all honesty, I believe so but after buyers fees you're still looking at a total nearer the higher estimate. Estimate: £45,000 – £55,000 – Sold: £45,000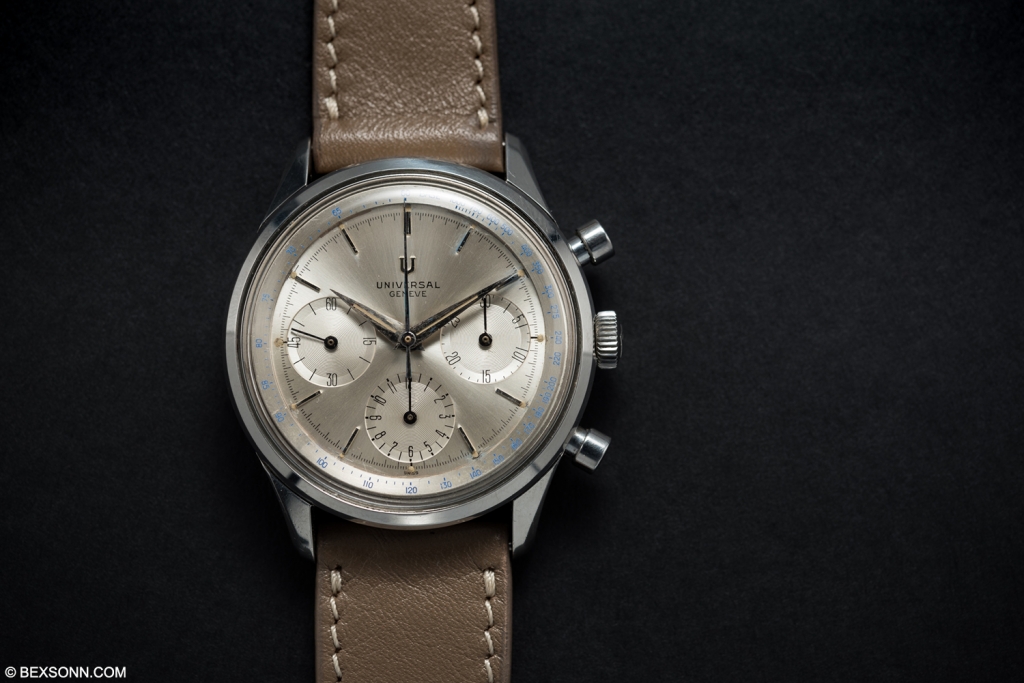 Lot 511: Now this one certainly had some drama. No one quite knew how this one would go as while it was a very rare 39mm sized UG, it was not a Tri Compax or one of the more complicated models. With an estimate of £3,000-£5,000 the bidding slowed down around the £4,500 mark where the auctioneer actually hammered down to sell. At that price, it would've been an absolute steal, but alas for the winning bidder, as the hammer came down someone else had put their hand up to bid, eventually bidding all the way up to £6,000 where it sold. Including premium this UG sold for £7,296, a very respectable price indeed. (SS)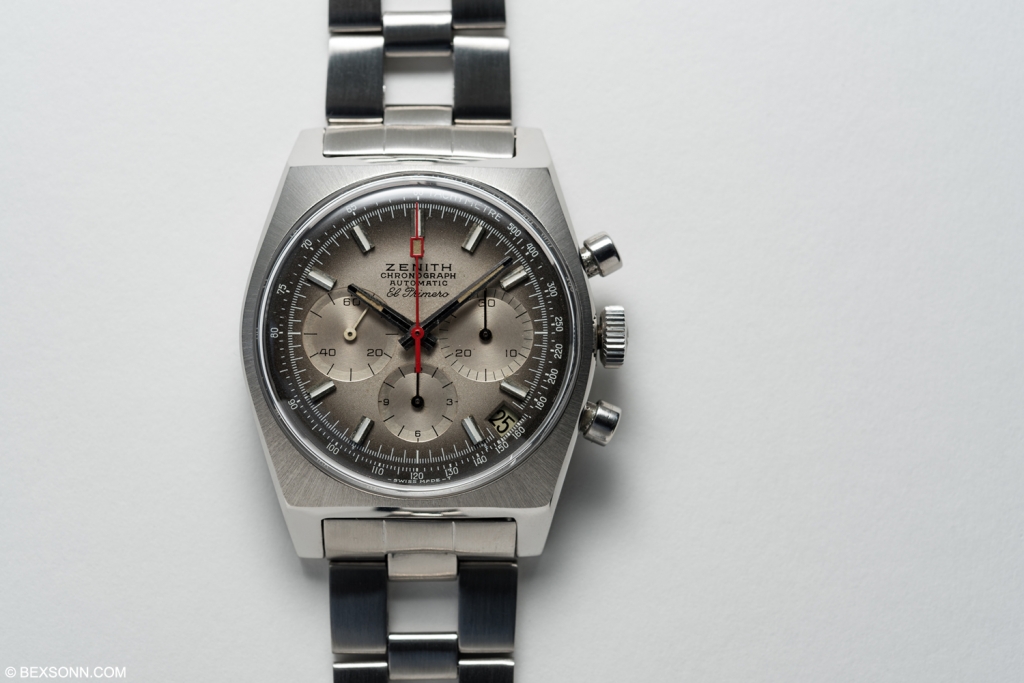 Lot 526: To own a Zenith, is to own a piece of watchmaking history. As mentioned in our pre-auction write-up. The El Primero was one of the first automatic winding chronograph timepieces to grace the watch market, way back in 1969. When introduced, the Zentih El Primero was available in three different references: The A384, the A386 (the most popular variant) and this, the A385. I wasn't quite sure what to expect with this El Primero because it always feels more like a forgotten uglier sister to the A386, not to mention it is often used for parts to service the A3817. That said, it just about broke its higher estimate that all-in-all is about correct with the current market value. Estimate: £2,500 – £3,500 – Sold: £3,600
---
FINAL THOUGHTS
In the run up to this auction Watches of Knightsbridge sale, there was a heavy weight of expectation placed on the shoulders Heuer Autavia 2446, with some even speculating that it could even break the $100K barrier. As you can see this speculation was a massive overshot and I think, it is fair to say, this has left some ardent Heuer collectors somewhat perplexed. Unfortunately this is the difference between speculation and reality. Were there any contributing factors as to why it didn't match up to people's expectations, perhaps? However, many vintage collectors would've known about this watch coming up for auction weeks ago and would have had a good idea whether they were going to put in a hefty bid or not, after all, they don't tend to come around too often. That said, I think it performed very well and its new owner couldn't have found a better example.
As for the other lots we highlighted, it was a bit of a mixed bag. The lots that we expected to sell did, however, there were a couple that didn't and one, which some would say also didn't perform very well: the MilSub. But you have to take a step back a look at what it was being offered with. I did mention in our highlights that it came with mixed numbers, meaning the case back didn't match the actual production year, however, it did come with a Hudson letter confirming its provenance. That said, this does lower its value quite considerably. Had it come with matching case back and serial number, I'm sure it would've fetched far more.
Addressing the elephant in the room here; did Brexit have an effect on the Watches of Knightsbridge summer auction? I don't believe so, in reality it was quite the opposite. Actually, the fact that the pound sterling had weakened over the last week due to Brexit, most likely made this auction more attractive to buyers outside the U.K. Looking at the results, this is Watches of Knightsbridge's best and most lucrative auction to date, however they only sold 48% of all lots offered, which is near enough to the performance of their previous auctions. Would it have been nicer to see less lots? Perhaps, but all-in-all it was a very good auction.
View all the results from this most recent Watches of Knightsbridge Auction.
(SS) Co-authored by Sean Song
You might also like