A mechanical watch in today's world perhaps seem to those on the outside looking in, rather archaic – and to be honest it is. The advances in technology have allowed time to be perfect, via atomic clocks and the likes. There are those of us who prefer the archaic, the old-school, the romanticism of a mechanical wristwatch but of course it has its drawbacks. It isn't as accurate and often, requires interaction from the wearer. However, this year Ressence have introduced a wristwatch that encapsulates the best of both worlds: the Ressence Type 2 e-Crown Concept.
The crown of a watch is essential and of course plays an important role. It has been around for over a century and a half and yet, it hasn't really changed much. It's still used to performs functions such as: setting the time and date, and in some cases, used to start a chronograph – but what if this sometimes-mundane task could be automatically performed? Well, it can with the new innovative Ressence Type 2 e-Crown Concept. This new horological innovation is effortless, yet still mechanical at heart and affords the luxury of setting the time just once, via the lever on the case back. After this, there is no need to think about setting or adjusting your watch anymore, the Type 2 e-Crown Concept does it for you.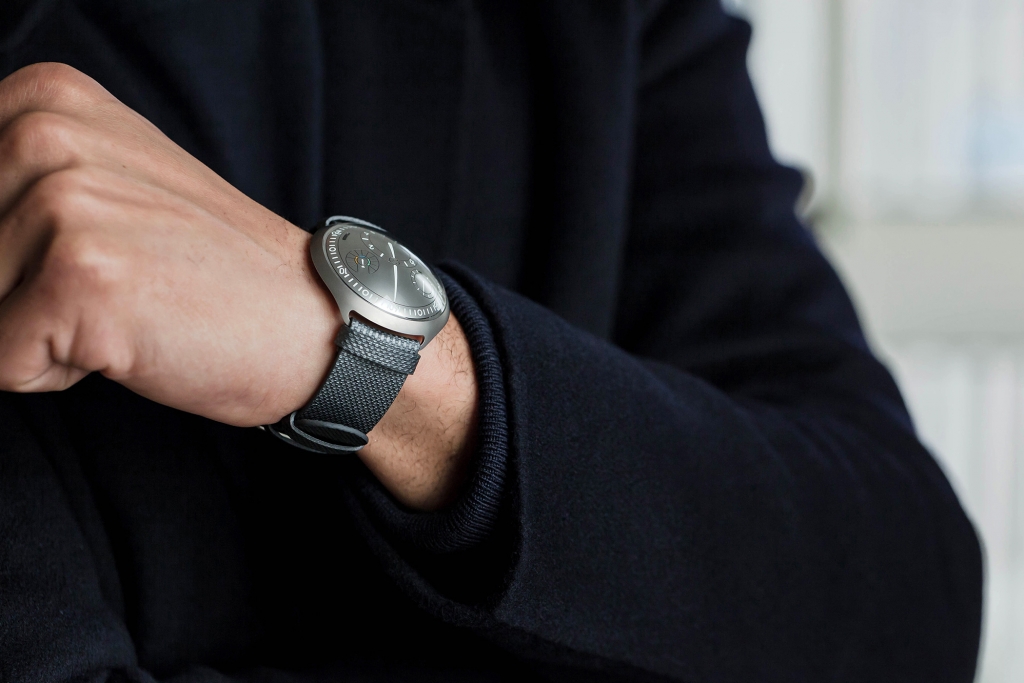 Of course, no Ressence would be complete if it didn't make use of their mechanical Ressence Orbital Convex System or in-short: ROCS and the new Type 2 e-Crown Concept make use of an all-new generation of this system. The in-house developed module is composed of grade 5 Titanium co-planar discs and rings of different sizes that are spherical. Each of the time indications of the Type 2 e-Crown Concept is generated by the ROCS from the information provided by the automatic base movement. Each disc is directly mounted on a jewel micro-ball bearing, which allows for a much slender profile.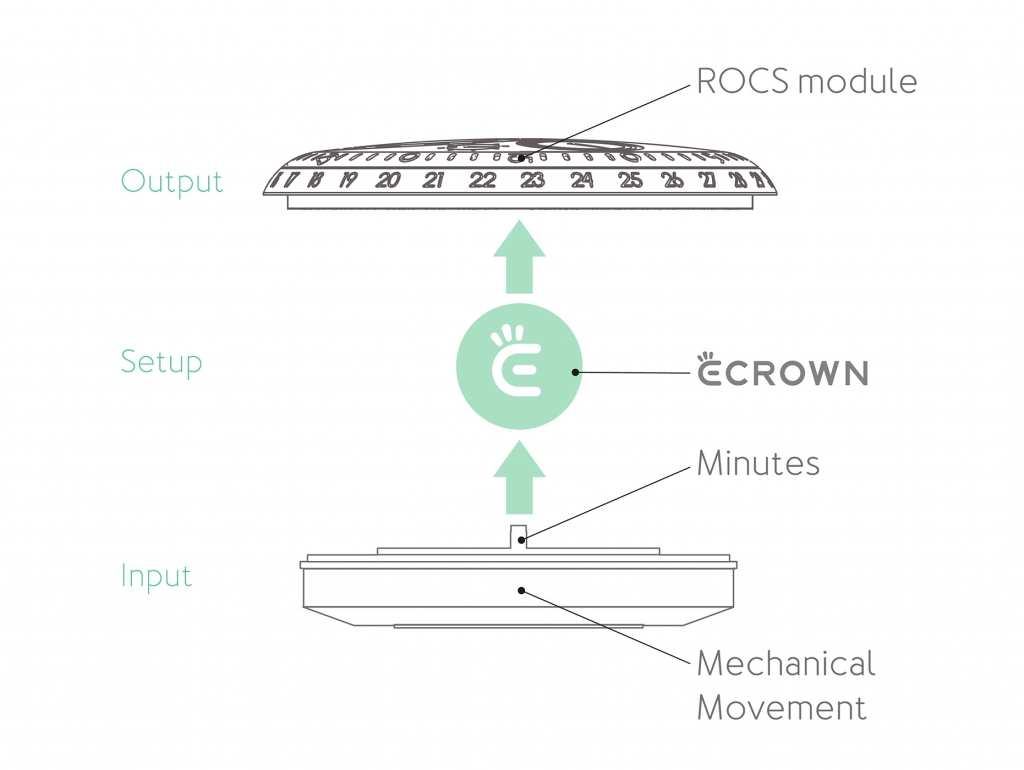 The genius of the Type 2 e-Crown Concept is in its state-of-the-art miniaturised electro-mechanical system that manages the different e-Crown functionalities. This in-house electro-mechanical embedded system is capable of registering, monitoring, adjusting and most importantly setting the time of the Type 2 e-Crown Concept without human intervention. It is important to note that the Type 2 e- Crown Concept is a cognitive mechanical watch, meaning the watch learns the time you set and does not rely on external signals, such as GPS.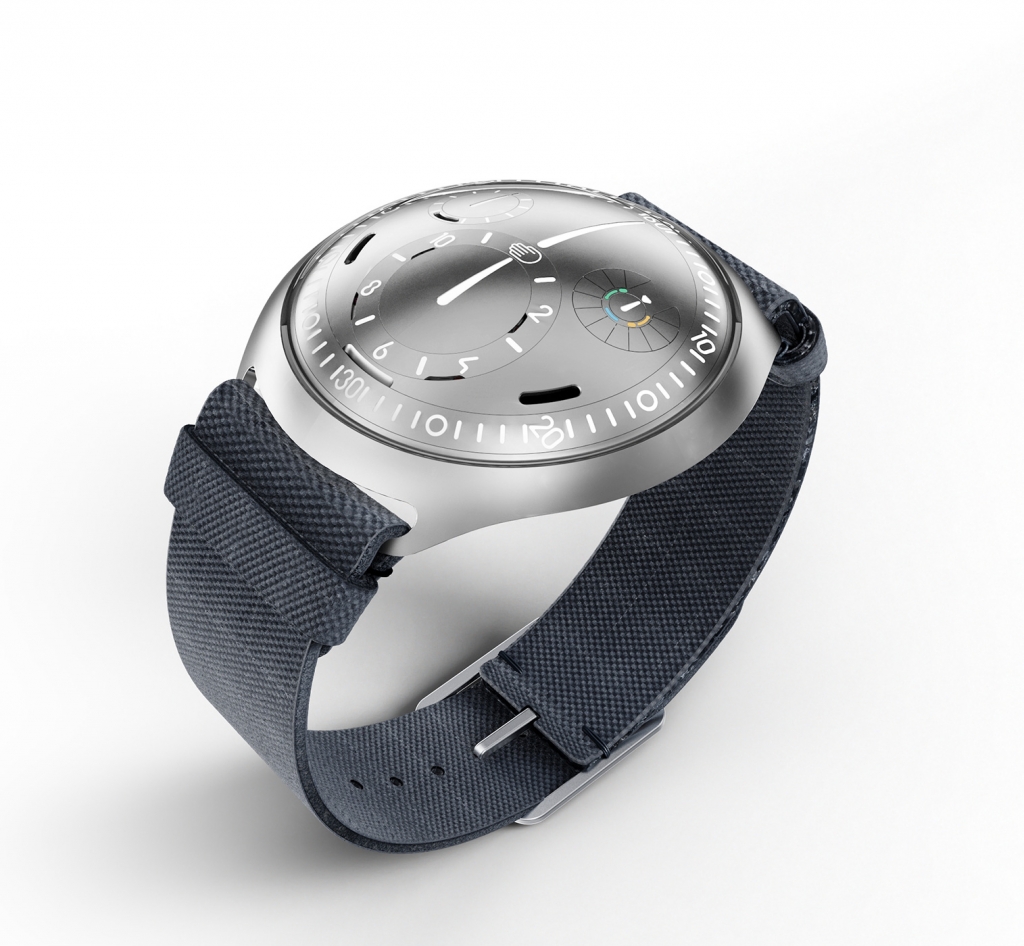 The e-Crown doesn't only replace the crown but exceed it in terms of convenience and performance. It is controlled by simply tapping the glass of the Type 2 e-Crown Concept. A double tap awakes the embedded system while a single tap pilots the selector in the mode menu. Located on a sub-disc, the selector always indicates in what mode you are in. You can set and display two time zones manually via the lever on the case-back or connect via Bluetooth with the e-Crown app.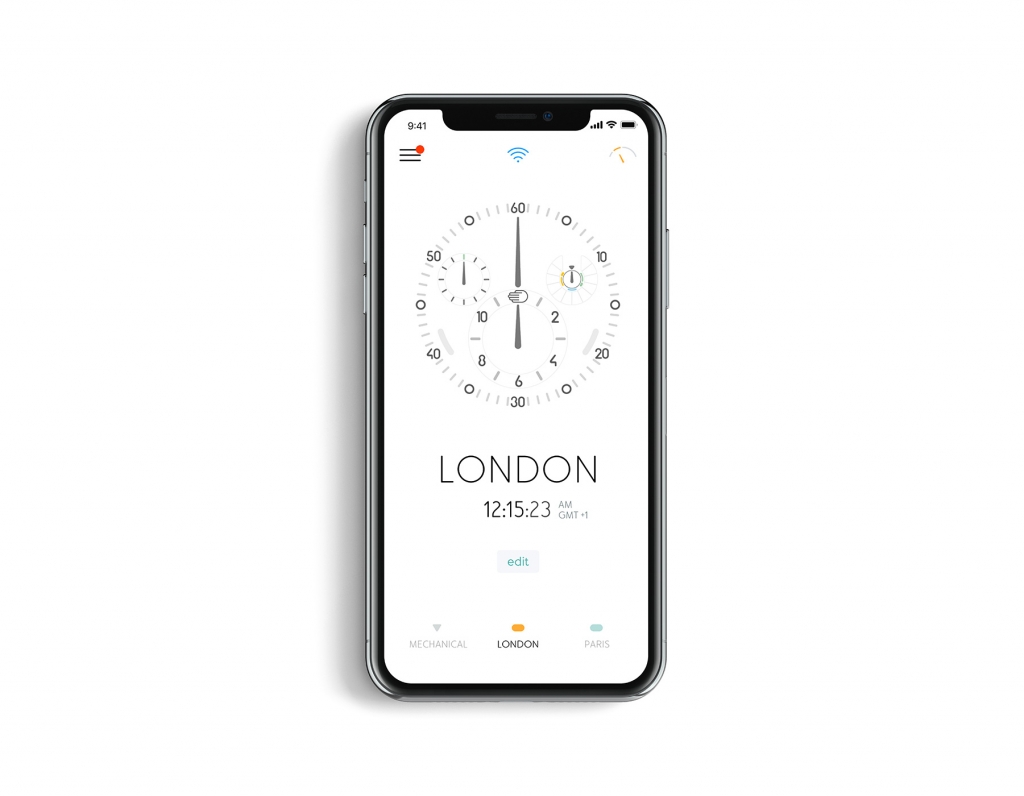 The e-Crown app isn't a pre-requisite; however, it does bring the Type 2 e-Crown Concept into its own and to a new level of pioneering. Instead of manually setting the time zones, the app offers you a geolocation and a drop-down menu of cities. You can then choose, pre-set and finally send the time zones information to the Type 2 e-Crown Concept. A very useful feature for the serial jet-setter and if set via the app, the Type 2 e-Crown Concept will even change winter or summer time automatically.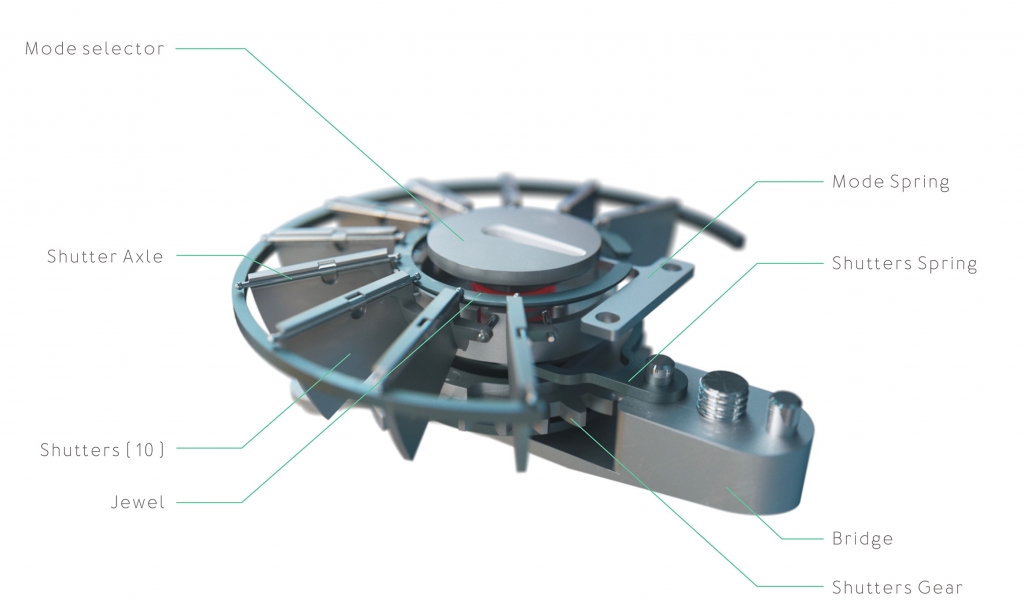 But with all this technology, the first question you may ask is how is the electric component of the Type 2 e-Crown Concept charged? Ressence have also thought of that too. It is fully self-sufficient, with the mechanical watch relying on two natural sources of energy: one naturally being wrist movement and the other being outside light. The automatic base movement is powered by a self-winding rotor while the e-Crown is powered by a kinetic generator and photovoltaic cells (solar power). The kinetic generator, made of grade 5 Titanium, surrounds the base movement and has its own barrel. The custom-build and developed triple junction photovoltaic cells are hidden under 10 micro-shutters, located around the selector sub-disc. They will open automatically when the energy balance is low but can be also controlled via the app.
---
FINAL THOUGHTS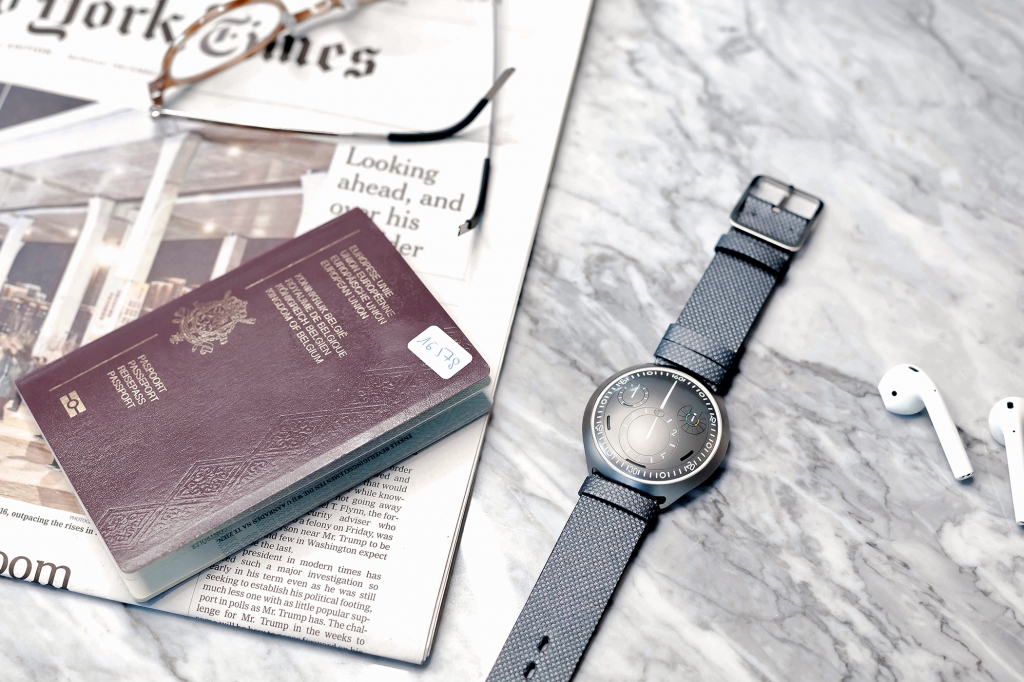 Theirs is no doubt that this new Ressence is innovative and captivating, yet it remains rather sophisticated. Some people may get what they're trying to do and some people may not. Speaking to International Brand Director, Gaëtan Gaye, he had this to say "what we want to do at Ressence is to work on what we believe is the future of Fine-Watchmaking. As a young brand, we don't have archives to dig into to recreate past models. We start with a blank sheet and create from there. And we believe that new technologies can be used in fine-watchmaking if you do it with a clear purpose. In our case to correct the flaws of a mechanical watch and also to get the new generation on board. Create excitement by functionality (self-setting, self-adjusting, different time zones) and by wonder (believe me when you see the watch set itself or that the mechanical micro-shutters open, this is just mind-blowing)."
When we hopefully get our hands on it, sometime during this year, we hope to see all this in action and will of course bring you our thoughts on it, until then we shall reserve our full judgement. But I will say this now; Ressence slogan is 'Beyond Hands' and they are, however, I believe now they're also beyond a crown too and this is just the start of it.
For more information on the Ressence Type 2 e-Crown Concept, visit the official website here.
---
GALLERY
You might also like