A few of years ago Ressence introduced, arguably, one of our favourite pieces: the Ressence Type 1 Squared. We loved it instantly and admittedly couldn't wait to get our hands on it. 2020 marked the tenth anniversary for Ressence as a watch brand and they've gone about celebrating it in some style. Ressence have always had a clear philosophy, one with which I couldn't agree more with: improving the function of the mechanical watch in the 21st century context. After refining legibility, daily wearability and overall intuitiveness, the innovative company's next pursuit is dedicated to being more conscious of the passage of time.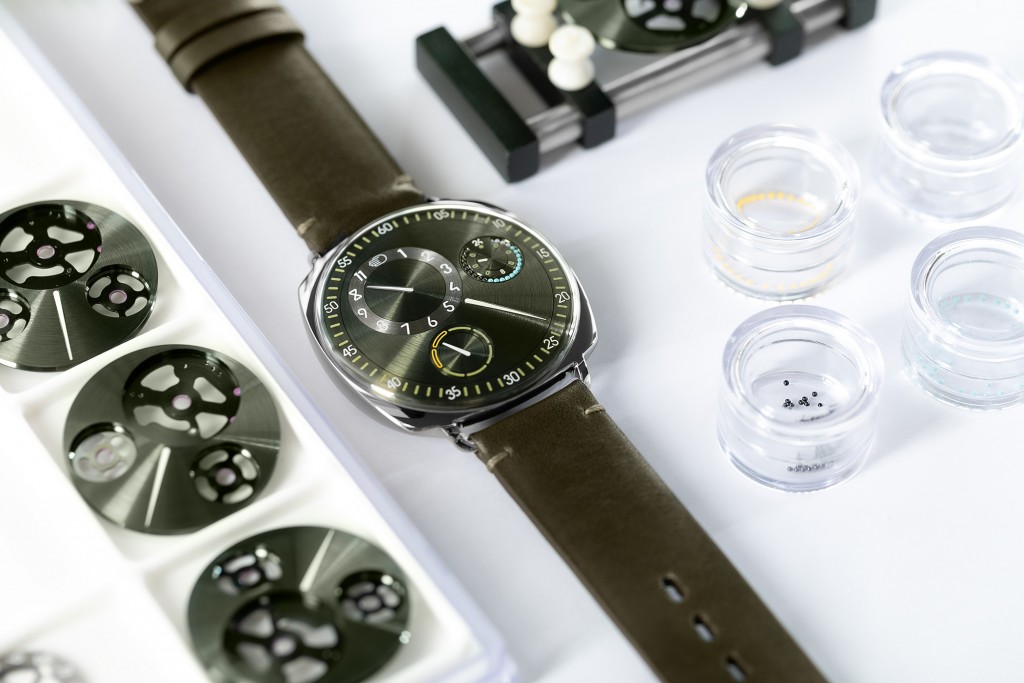 Ressence wants us to make better use of our time by focusing on our relation to it. This purposeful ambition continues now with the new Type 1 Squared X, a limited-edition focused on the speed of reading. They way in which we perceive and experience time qs something Ressence has always strived towards and they've most definitely achieved this with the fourth and last piece in its X collection. Collection X marks the first 10 years and brings the brand manifesto to life. Visually Ressence created a dedicated symbol for the collection that is the fusion of an X, or ten in Latin, and an hourglass. It sits proudly on the hour disc of the Type 1 Squared X.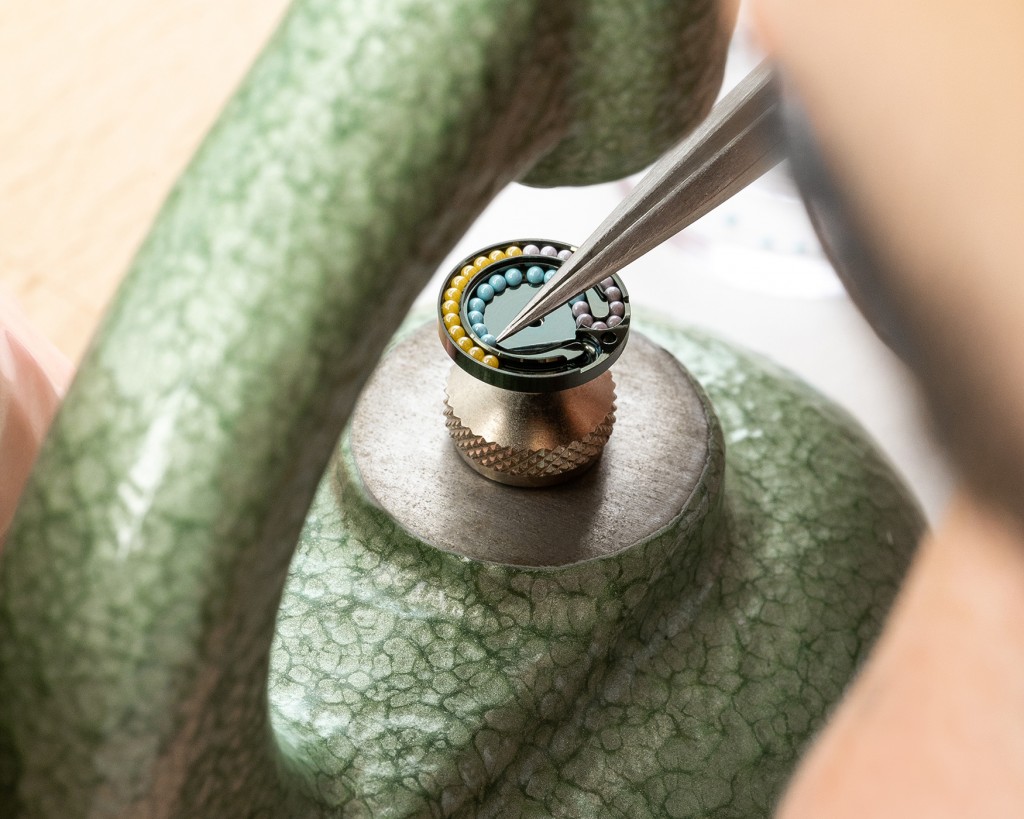 The way in which humans are taught to read time is by looking and the hands on a watch/clock, interpreting the position of the hour and minutes hands to mark what part of the day we are in. But as many of you will know, many centuries ago humans used the position of the sun or feeling of the daylight's brightness to do this. A few years ago, Ressence were approached by Professor Christopher Harvey of the department of neuroscience at Harvard. At that time, Prof. Harvey was studying the way our brain makes sense of information displayed on a watch dial and how it understands time. He was studying the process that transforms a graphical representation of time into an orientation in the dimension of time.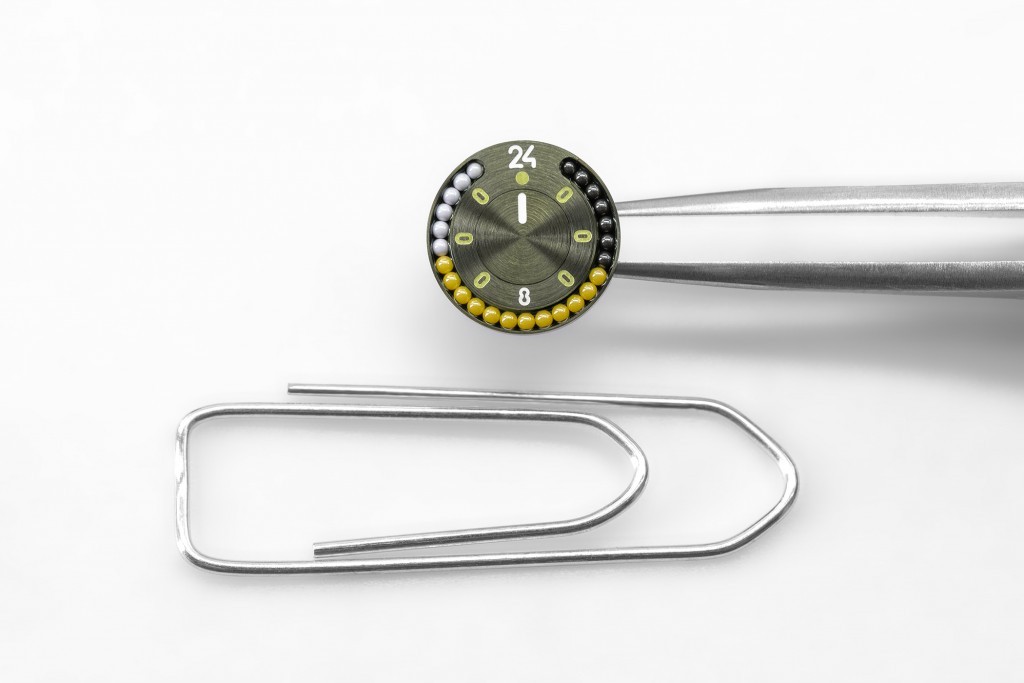 Interesting enough, Prof. Harvey found that the way watches with hands represent time might not be the most efficient way to indicate multidimensional information in the glimpse of an eye. An output of his study was that colours are the easiest and hence the fastest way for our brain to determine a moment in time. After all, it is natural light that regulates our biological clock, not a watch and Prof. Harvey noticed that the way in which Ressence sought to display time via their unique ROCS mechanical movement represents a more natural way of telling the time. So, instead of focussing on precision, Ressence's new complication is about the speed and ease of reading.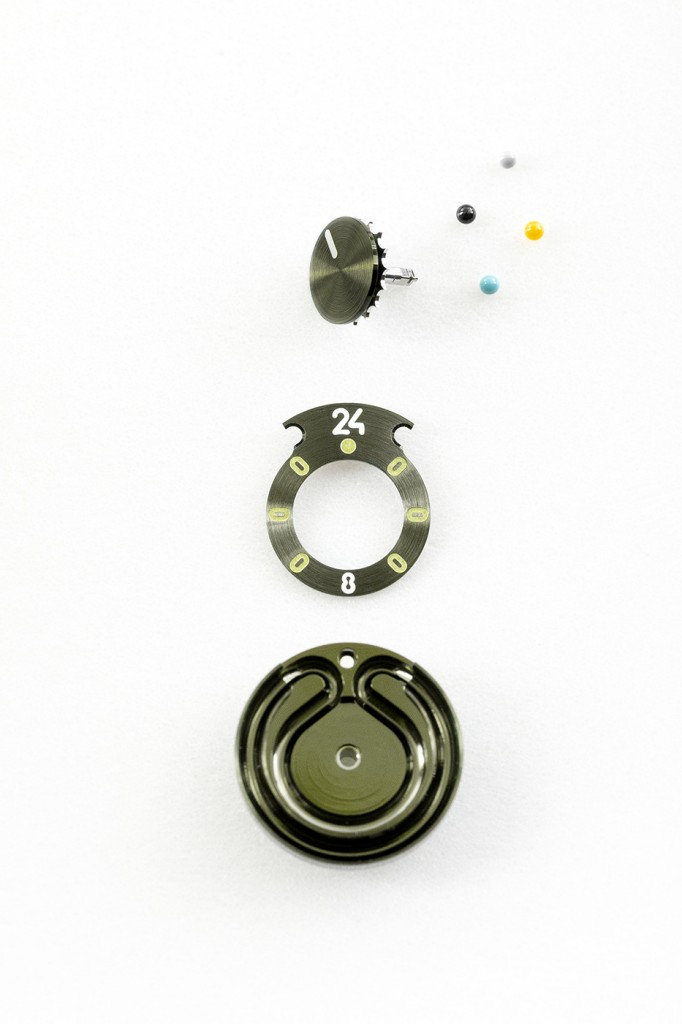 Ressence has adapted a rather simple and smart Time by colour system on the Type 12 X, which represents a moment in a day by a mix of colours. The dedicated sub dial contains 48 coloured ceramic micro-balls (0,9mm of diameter) from 4 different colours (yellow, grey, blue and black) but only shows a maximum of 3 colours at once. Each moment in time has a unique mix of colours. In the morning (starting at 6am), the yellow is dominating while in the evening (starting at 6pm) it is blue that prevails.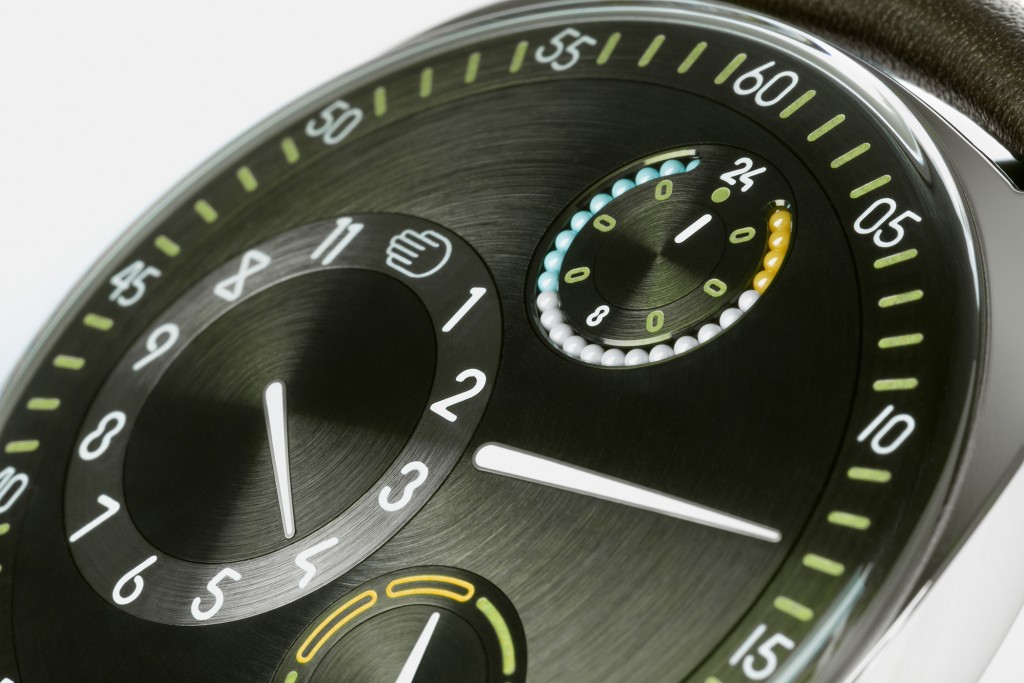 Of course, the Type 12 X makes use of Ressence signature "Beyond Hands" innovative dial display system. The single surface olive green dial that sits beneath anti-reflective domed sapphire crystal, is constructed out of German silver (coated in sand coloured PVD), with 3 biaxial eccentric satellites – which are rotated by the ROCS 1 mechanism (Ressence Orbital Convex System). That said, what you will notice is the minute disc is of course the largest, but this was no coincidence. Ressence chose to focus on the minute disc, mostly because this is the information you look for first when checking the time but above all because of legibility.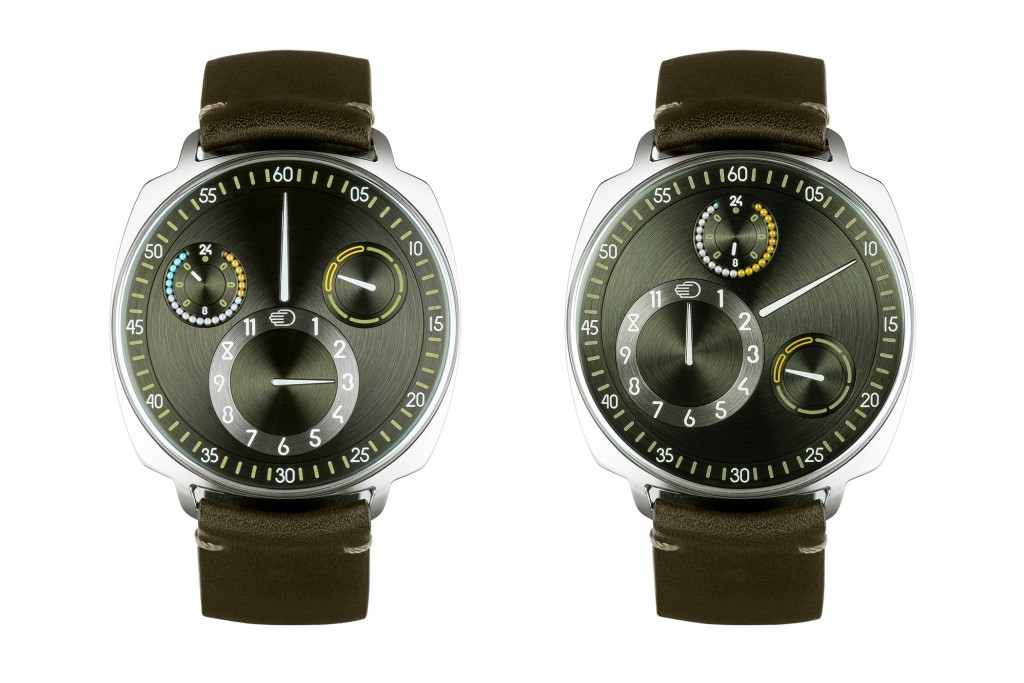 The Type 12 X doesn't stray too far from the other Type models in the collection; however, it is distinctive and makes use of a material Ressence haven't used on the Type 1 squared before: polished grade 5 titanium. The 41mm cushion shaped case has been formed from the intersection of 6 spheres, which gives it an understated appearance and comes on a olive green calfskin strap.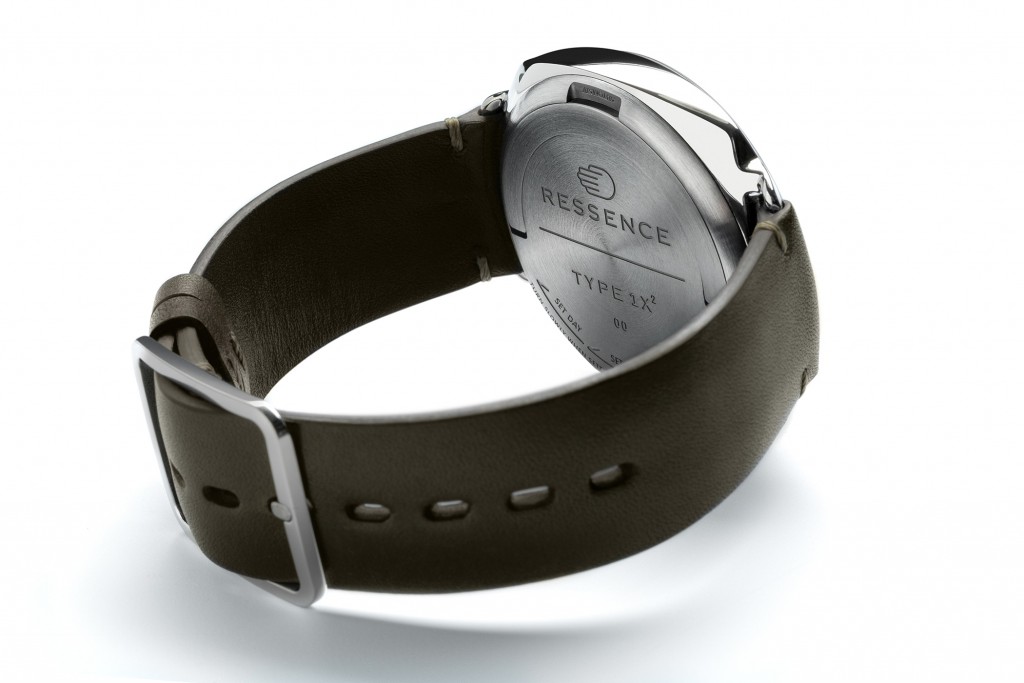 The Type 12 X is physically driven by the ROCS 1 module that has been updated with a quickset function and is directly connected to the minute axel of the base movement. In this case, it is the heavily modified ETA 2892/A ébauche, with some 157 extra components added atop of the base movement – making it practically unrecognisable.
---
FLEETING THOUGHTS
The Type 1 squared is perhaps one of my favourite pieces from Ressence and in my humble opinion it is a gorgeous timepiece. Somehow, every now and then Ressence finds a way to make their watches even more appealing and this is exactly what they've done with the 12 X. Collectors often bemoan the lack of innovation, but I think the Ressence as a brand is just that. As I've already mentioned, Ressence timepieces all display the time, and some of them a bit more than just that, but what sets them apart is the way in which they've chosen to display it to you. The Ressence Type 12 X is formed out of beautifully sculpted pieces of titanium and German silver, that affords not only an industrious appearance but also plays on the few classic watch notes, that make it even more appealing. Ressence timepieces are unconventional and for this, I can only applaud what they do.
The Ressence Type 12 X is limited to 40 pieces (which have likely all sold out already) and it is priced at £20,790. For more information on the new Type 12 X, visit the official Ressence website.
You might also like