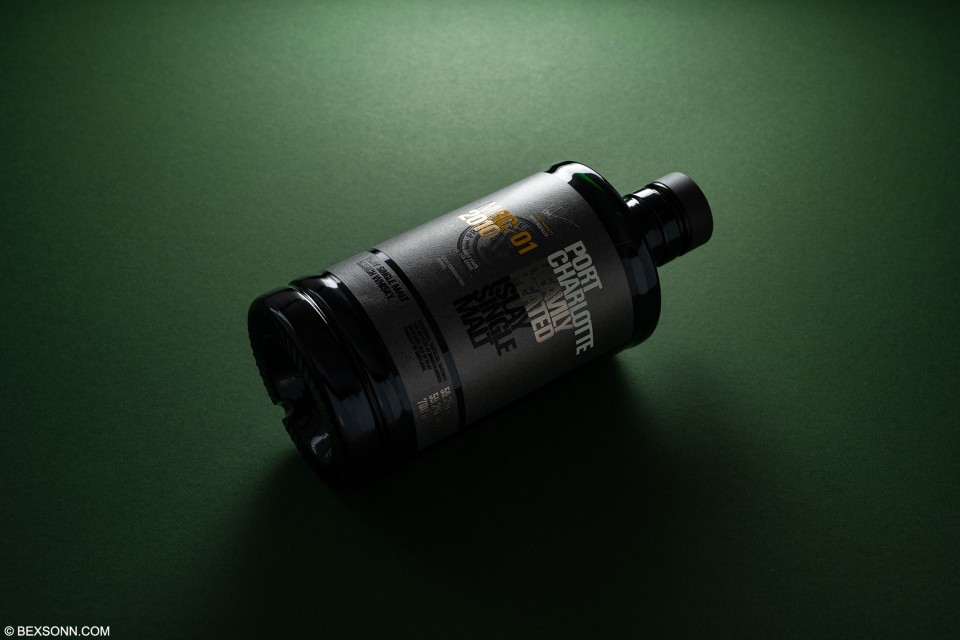 Bruichladdich has been described as 'a working distillery museum' but in its hayday, it was one of Islay's most modern distilleries and today it is one of Scotland's most innovative. Built in 1881, by the Harvey brothers, like most distilleries when its fortunes were largely linked to its blends. After multiple changes of ownership and some major investment, the Bruichladdich Distillery continues today to experiment and innovate. Port Charlotte is Bruichladdich's heavily peated single malt with a peating level of around 40ppm (parts per million). The Port Charlotte MRC:01 2010 is distilled from 100% Scottish barley, from the Invernesshire region, this sweet and fruity spirit has spent time in first fill American whiskey casks and second fill French wine casks. These component parts have been combined and matured for an extra year in the finest French oak.
On the nose: you'll experience a healthy dose maraschino cherries, toffee, brown sugar and peat. These initial notes are closely followed by notes of butterscotch, vanilla, lemon zest and white grapes. Notes of pineapple, cinnamon and ground ginger start to emerge, alongside fresh apples and touch of cardamom. Completing the nose are notes of honey, green herbs, mint, tobacco and maple syrup. On the palate: there is a rich sherbet and honey flavour, followed by toffee, dark chocolate, marmlade and tonnes of peat. These are closely followed by notes of liqourice, cinnamon and fennel seeds. Rounding-off the palate are notes of poached peaches, lemon zest, cigar smoke, butterscotch, rosemary and mint. The finish: is long, sweet and spicy, with lingering smoky peat and nuttiness.
The verdict: The Bruichladdich Port Charlotte MRC:01 2010 is just one of the many expressions available in this range and as perhaps at the higher end of the range. It has all the notes you'd expect from an Islay scotch whisky but it also has tonnes of depth to back up that big peaty smoke. From nose to palate, it is a very consistent drop that has been very well-balanced. While the ABV percentage is quite high at 59.2%, I suggest you try it neat first, then add water if required.
Bruichaladdich Port Charlotte MRC:01 2010 Islay Single Malt Scotch Whisky can be found online or in a well-stock whisky shop for approximately £90. For more information on this Port Charlotte MRC:01 2010 expression, visit the official Bruichaladdich website.
You might also like