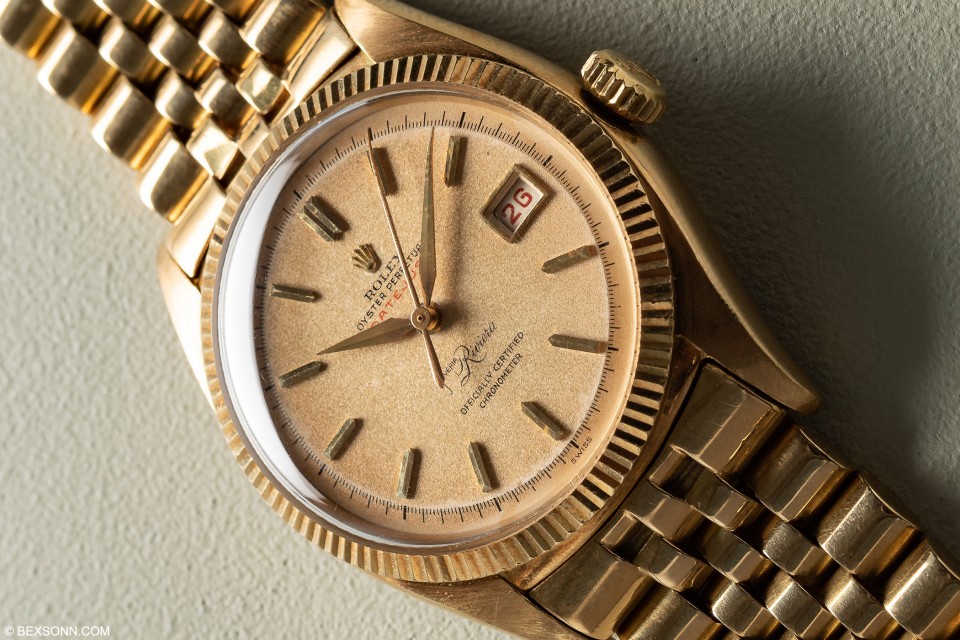 Spring is here, with the sun making intermittent appearances, which can only mean one thing – the May auction season is upon us. With that comes my highlights of what I think are some of the most interesting lots at Phillips' Geneva Watch Auction: Nine. As usual, I tend to stay away from the more popular lots that have most likely been highlighted already, however, some of them were just too damn interesting to ignore.
---
ROLEX DAYTONA 6265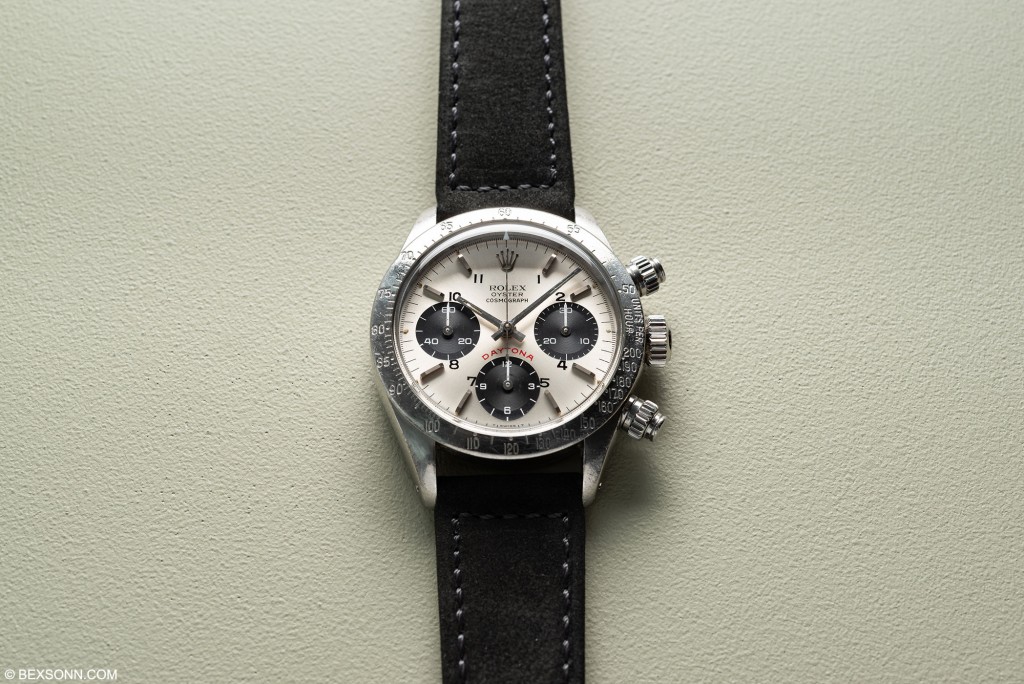 Lot 49: Most, if not all, of us are by now familiar with the Rolex Daytona but even till this day, when tasked to think about the quintessential sports chronograph of the last 5 decades, few will come to mind, but none are more iconic than the Rolex Daytona. As you know, the Daytona was introduced as a motorsport racing wristwatch, with earlier examples exhibiting pump push pieces but Rolex had always wanted to remain true to form and so introduced the 624o: their first Daytona to incorporate screw-down chronograph push pieces. The 6240 was quickly superseded by the 6263 & 6265, which were introduced circa 1969.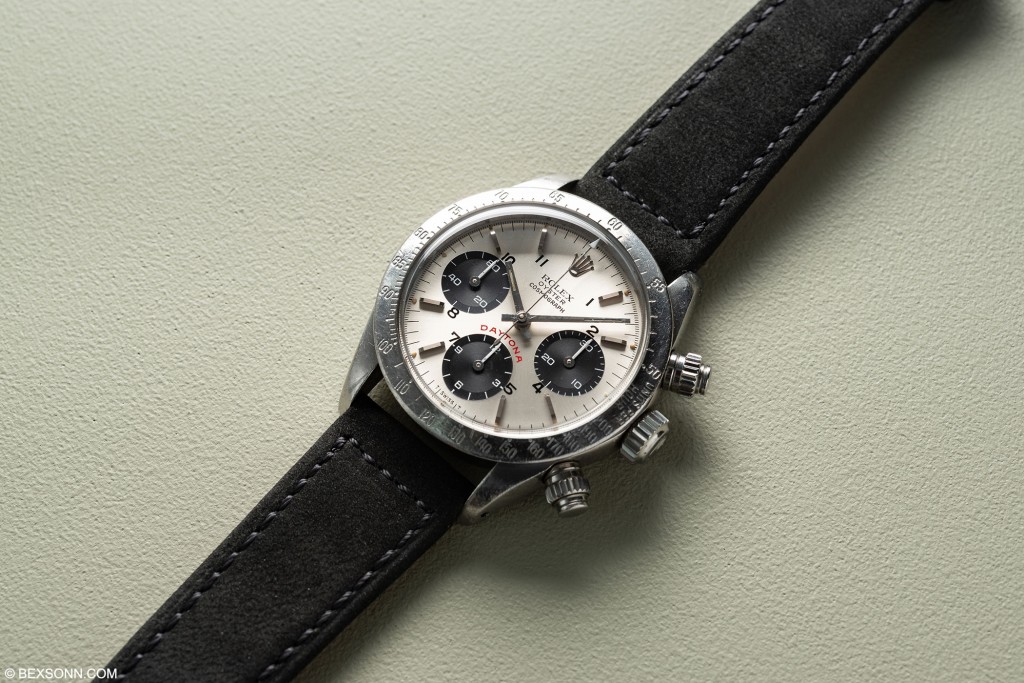 This early Daytona is perhaps to the layperson just another Daytona but look carefully and you'll notice this Daytona unusually features, what is known as a "Telephone" dial. As you can see, in addition to the standard steel baton hour markers and "Big Red" Daytona font, it also features Arabic numerals printed on to the dial. While this is a rather rare trait, perhaps never seen before, it is believed to have been added after purchase – at a later date – to increase its legibility at the request of the original owner. The case has been rather well-preserved considering its age. While this 6265 has seen some customisation, I not only find extremely intriguing that this has been done but also the fact that it doesn't look out of place either. It is a rather quirky but sane request.
Estimate: CHF 50,000 – 100,000
---
ROLEX OYSTER CHRONOGRAPH 6234 'ANTI-MAGNETIC'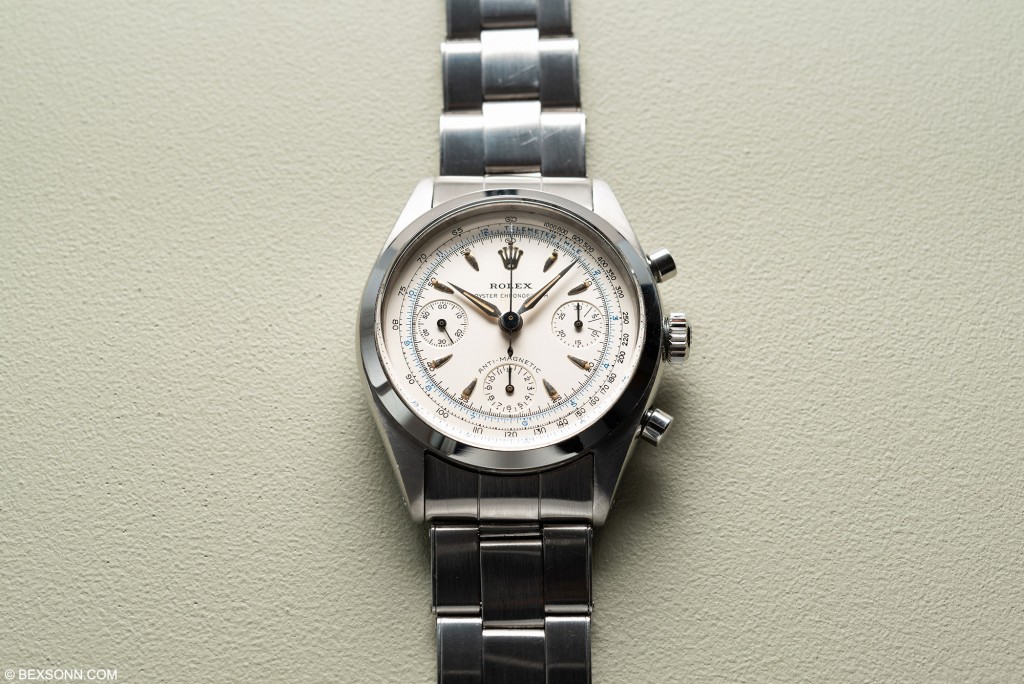 Lot 57: Rolex have quite the history with chronographs but what is quite interesting to learn is that this love affair with chronographs didn't become apparent until around the 1930s and even then, it was in very small quantities. That said, it didn't stop these early pieces from being some of the most coveted and fascinating pieces Rolex had ever produced. The 6238 is the precursor to the venerable Cosmograph Daytona, which was in fact the last model to feature a tachymetre scale on the dial and even looking back just a little further past the 'Father' of the Daytonas, you will indeed find the 6234, often referred to as the 'Godfather' of Daytonas.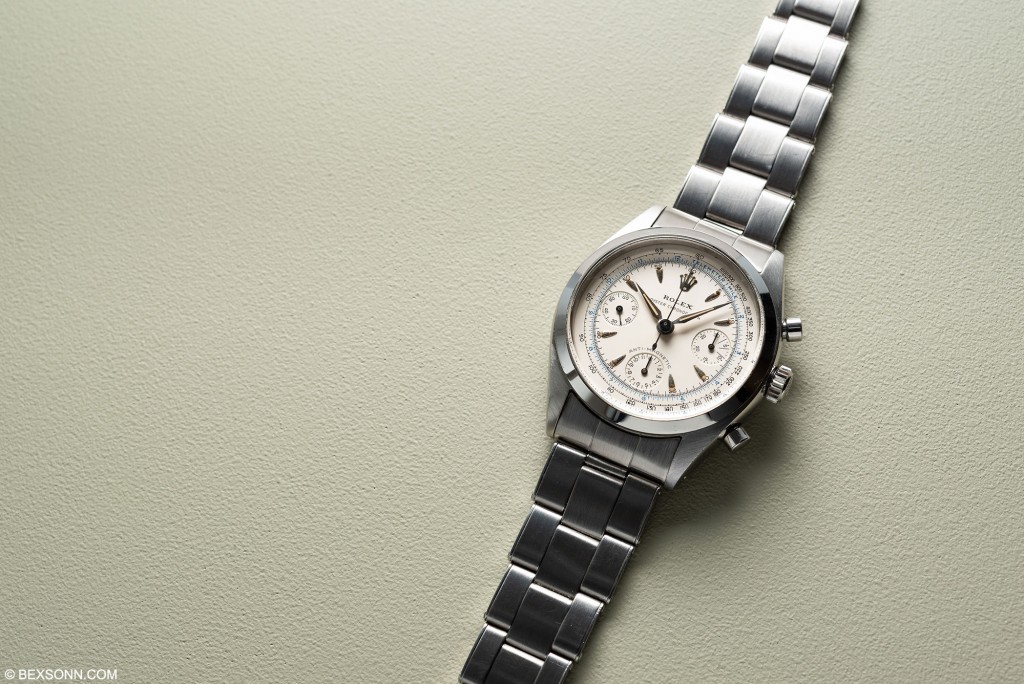 6234s come with either black or white dials and while black ones are probably more sought after this circa 1959 example features a white dial, that has a warm patina to it, with a vibrant blue telemeter scale and blue chronograph central seconds and register hands. Just like most other Rolex chronographs from the era, this 1950s example houses a Valjoux 72 but this isn't the reason we've chosen to highlight it. Perhaps the most important thing to consider when collecting anything, is condition and this 6234 is immaculate. The stainless-steel case not only appears but feels so well-preserved, retaining its sharp edges and surfaces.
Estimate: CHF 35,000 – 55,000
---
ROLEX DATEJUST 6305s
Lot 69 & 72: The Day-Date, in my humble opinion, always seems to garner more attention than the Datejust. That said, there are quite a handful of Datejusts that deserve just as much attention. When you think of Rolex, undoubtedly you automatically think of the Datejust. It is a timepiece that Rolex have been producing for many, many years before any other serially produced timepiece from their range. The impact the Rolex Datejust had on the 20th century watch market was immense. It was an automatic, waterproof timepiece, with instantaneous jump date aperture and though this may seem like a feature we take for granted today, let's not forget that when this was introduced, it was a game changer.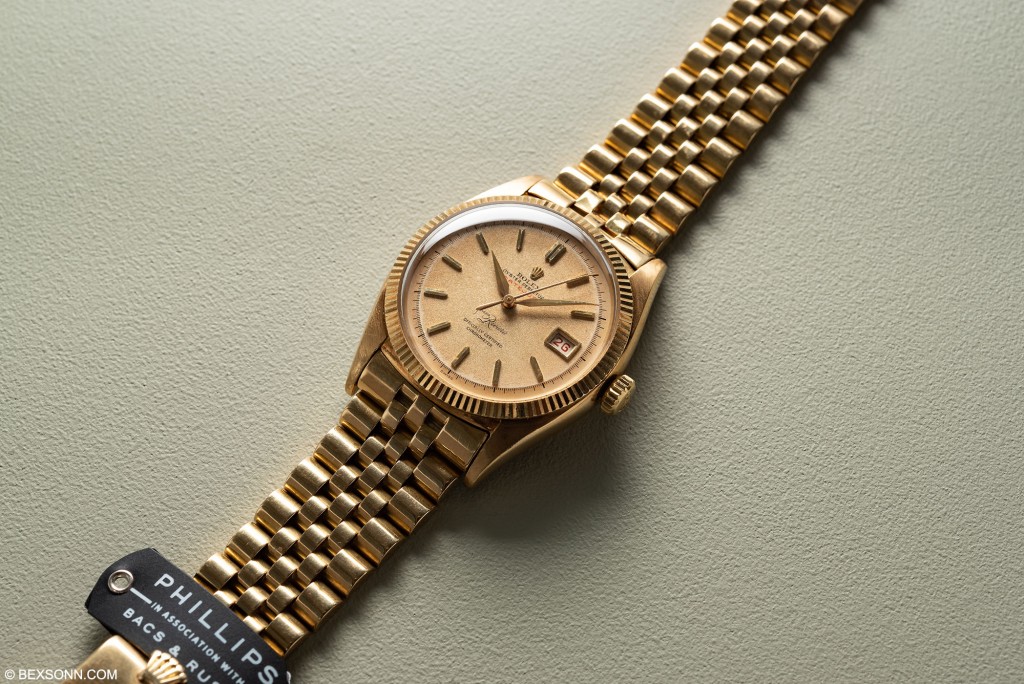 One of my favourite lots of GWA9 is lot 69, that features co-signed dial that displays the text "Joyeira Riveria" above the OCC designation. This 1953 Datejust was retailed by the Joyeria Riviera, the jeweller based in based in Havana, Cuba, since 1943 and the famous jeweller has had the privilege of stamping their name on various other vintage Rolex watches. Besides this, you'll also notice the dial has patinated to a tone which resembles sand and features the Datejust designation written in red, with a roulette date wheel, which adds even more character. Inside is an automatic 'semi-bubble back' calibre 775, signed Rolex. The solid 18-carat gold 36mm case has been well-preserved and features the original Oyster crown and the iconic fluted bezel and comes on a, period correct, 18-carat gold jubilee bracelet.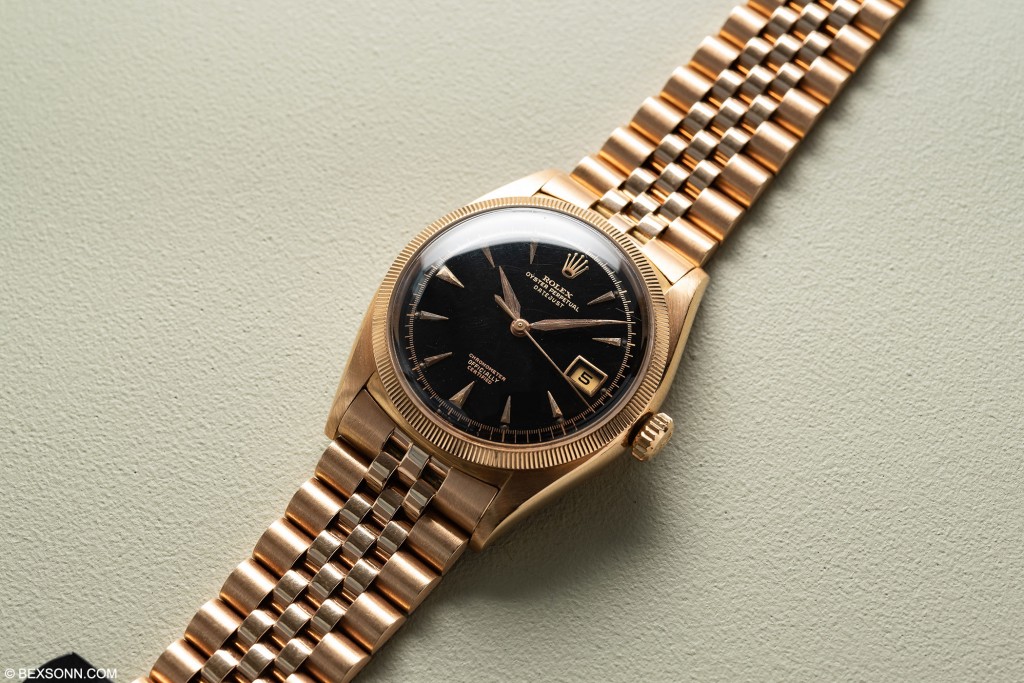 Though lot 72 carries the same moniker, it is exquisitely different. This 1954 Rolex Datejust features the nonchalantly cool reeded bezel and "Ovettone" case. Moreover, the case of this reference 6305 is 18-carat pink-gold, which like the lot above, has also been well-preserved in excellent condition. It features an almost flawless black lacquer dial, which features three lines of script bearing "Chronometer Officially Certified "at 6 o'clock. This configuration is extremely rare as most dials display "Officially Certified Chronometer" in two lines, just like lot 69. Again, like the Datejust above, this example retains its original Oyster crown and is fitted with a pink-gold Rolex Jubilee bracelet, which is stamped for the first quarter of 1954, corresponding to the year of manufacture.
These two rare examples not only epitomise the versatility of the Datejust but almost displays a sub brand within the Datejust range.
Estimate: CHF 20,000 – 30,000 (69) & CHF 30,000 – 50,000 (72)
---
VACHERON CONSTANTIN 4072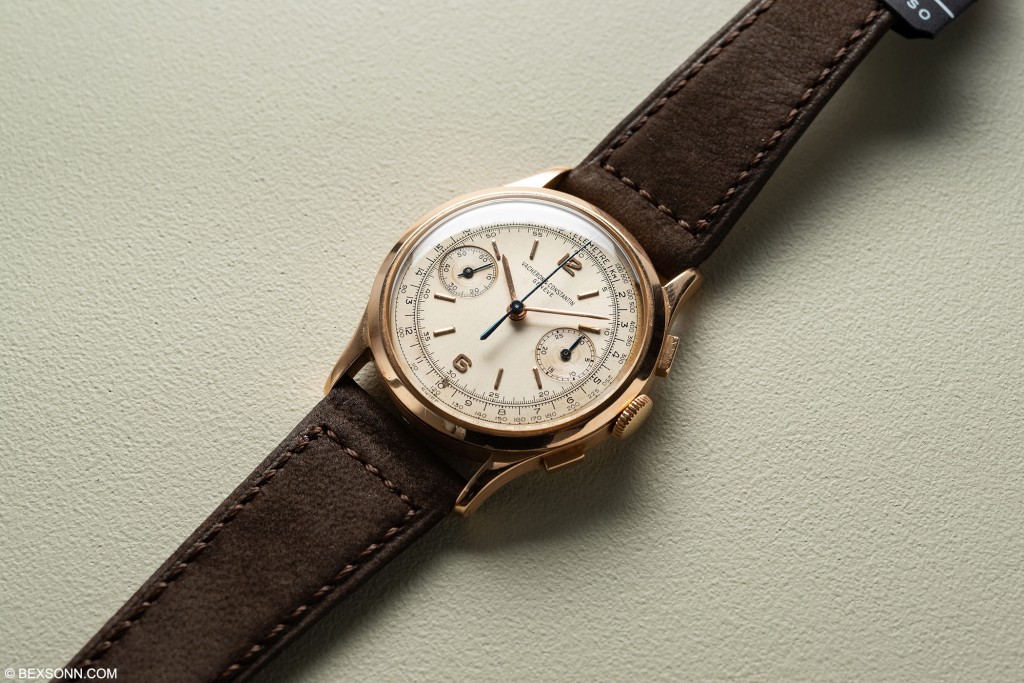 Lot 148: Another one of our picks and probably a more understated timepiece is this Vacheron ref. 4072. Alongside the reference 4178, the 4072 is one of my favourite chronographs from Vacheron. While their vintage timepieces probably don't have as much of a cult following as Patek's, in my opinion, they deserve more of a mention and this particular example is probably as good as it gets in yellow-gold.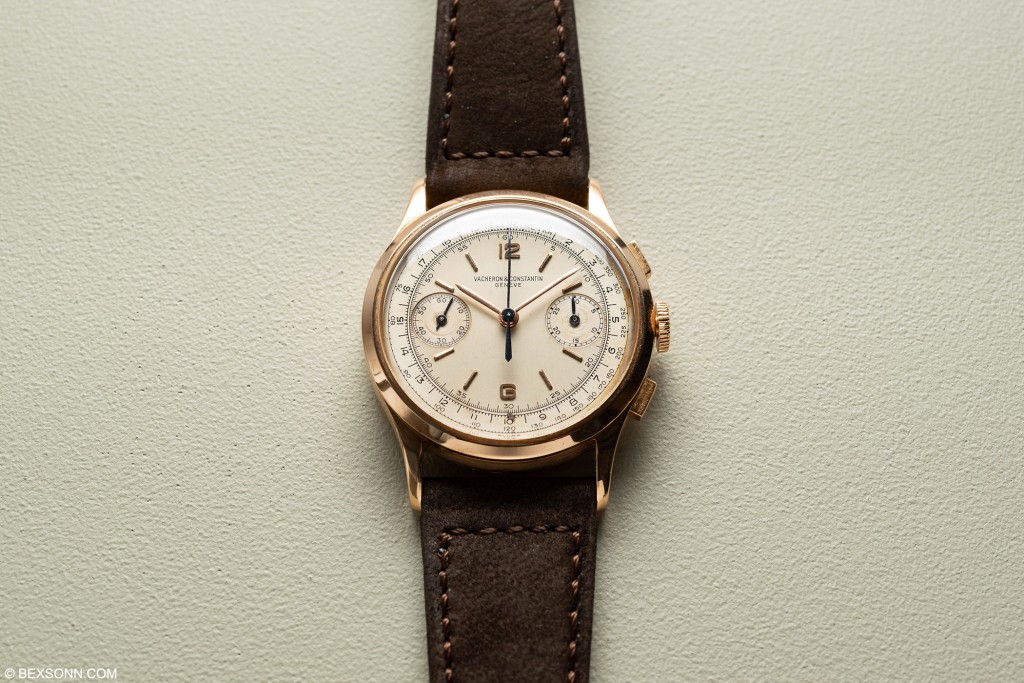 This Vacheron reference 4072 is one of the later examples of a reference that surprisingly enough was in production from 1938 to 1960. Perhaps the most interesting fact about the ref. 4072 is that it was mostly cased in yellow gold, though some also came in pink-gold, stainless steel, or steel and gold combinations. However, very few were cased in pink-gold with the chronograph calibre V492. The most striking feature of this ref. 4072 is its crisp case, which still exhibits rather pronounced lugs. The warm cream dial features a black telemeter scale and applied numerals at 6 and 12 o'clock, with contrasting blue central chronograph and register hands. While the case does seem rather small at 34.5mm, it's worth mentioning that this was a pretty common size of chronograph in this era. This reference 4072 by Vacheron Constantin is the epitome of Vacheron's timeless pieces.
Estimate: CHF 20,000 – 40,000
---
ROLEX SUBMARINER 5508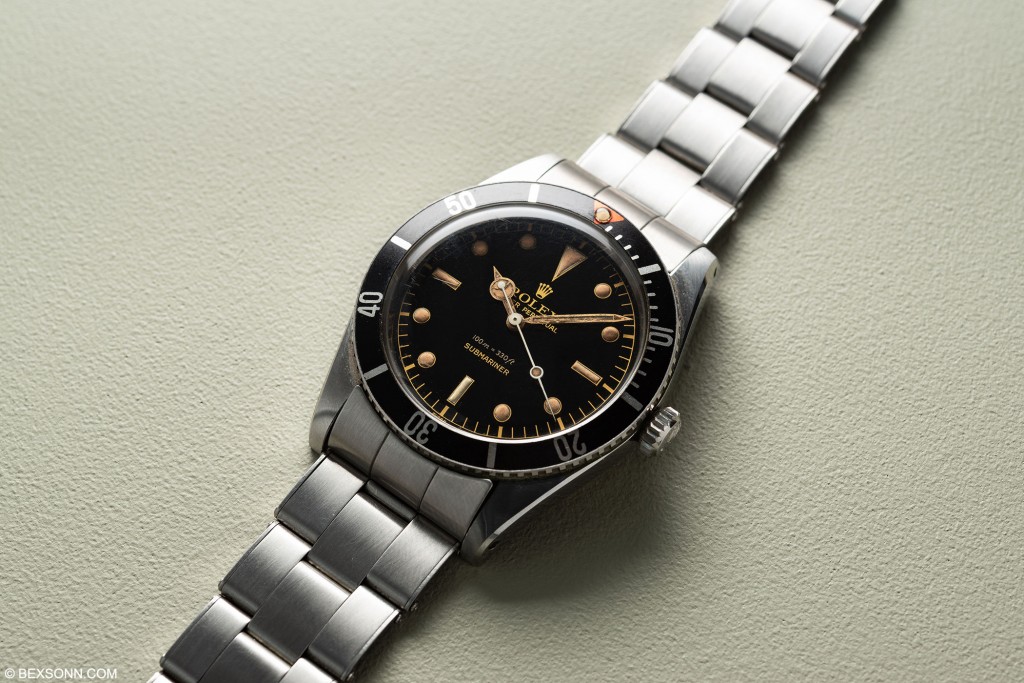 Lot 213: Over the years, we've highlighted our fair share of Submariners that range from the super rare "Big Crown" 4-liner 6238s to the ridiculously mint 5513s and everything else in between. You may have heard me say this before but there is often an element of one-upmanship when it comes to Submariners and having one of the rarest pieces usually leads to interesting conversations. However, having something that is rare and not in the greatest condition over something that is perhaps not as rare but displays outstanding condition, in my humble opinion, is just as rewarding. This early Submariner reference 5508 is just that: mint! This "Small Crown" 5508 is not only the last Submariner to carry a 100m depth rating but also the last reference to have no crown guards too.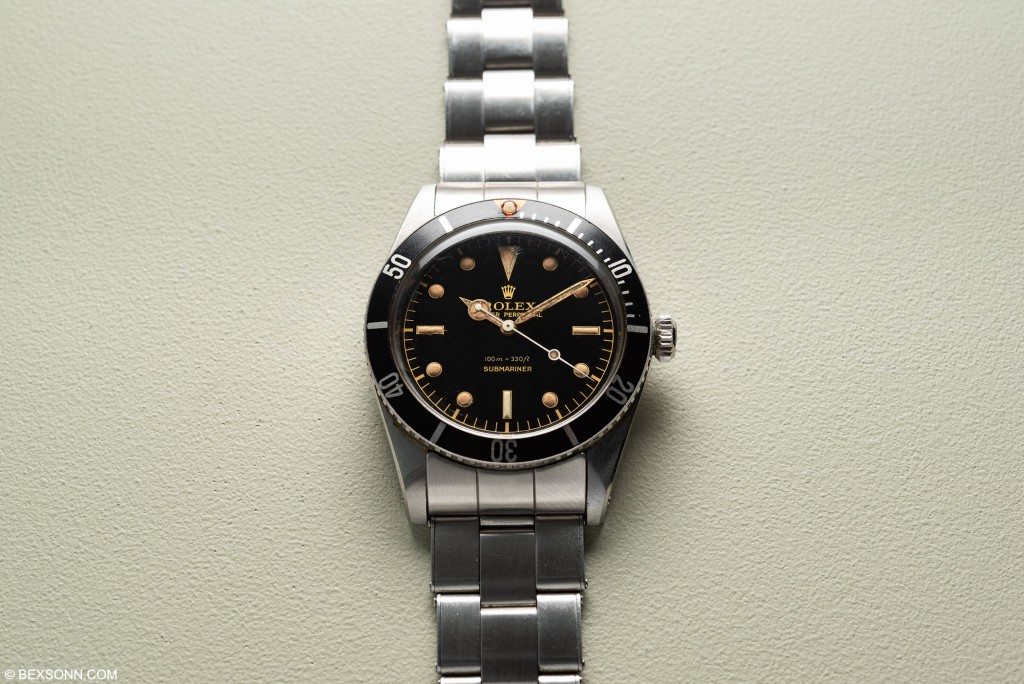 As mentioned, this reference 5508 has been impressively well-preserved in stunning condition. It is entirely possible this 5508 has lived a rather sheltered life and has probably never even come into contact with sea-water and perhaps even worn less than occasionally. The case is crisp and the bevels that run along the lugs are sharp. Fitted with a black glossy dial with gilt printings and markers and hands that have patinated to a warm creamy tone. This lot also displays a bezel with red triangle and original pearl, matching the excellent condition of the case. It is presented on an expandable riveted Oyster bracelet stamped I.58 (1st ¼ of 1958) that is also in-keeping with the overall condition of the watch. And what's more, it comes directly from the family of the original owner.
Estimate: CHF 80,000 – 160,000
---
FINAL WORD
So, there you have it, my favourite lots from the Geneva Watch Auction: Nine. Phillips seem to continue to bring rare pieces to the market. That said, I don't think this auction is brimming with the super rare pieces we are perhaps accustomed to seeing. Nonetheless, there are still some great lots in there that may surprise a few of us, so I will happily be watching to see how well these lots will perform.
For more lot information on The Phillips Geneva Watch Auction: NINE that will take place on the weekend of the 11th & 12th of May at La Reserve Hotel, Geneva, visit the official Phillips Watches website to view the entire catalogue.
You might also like