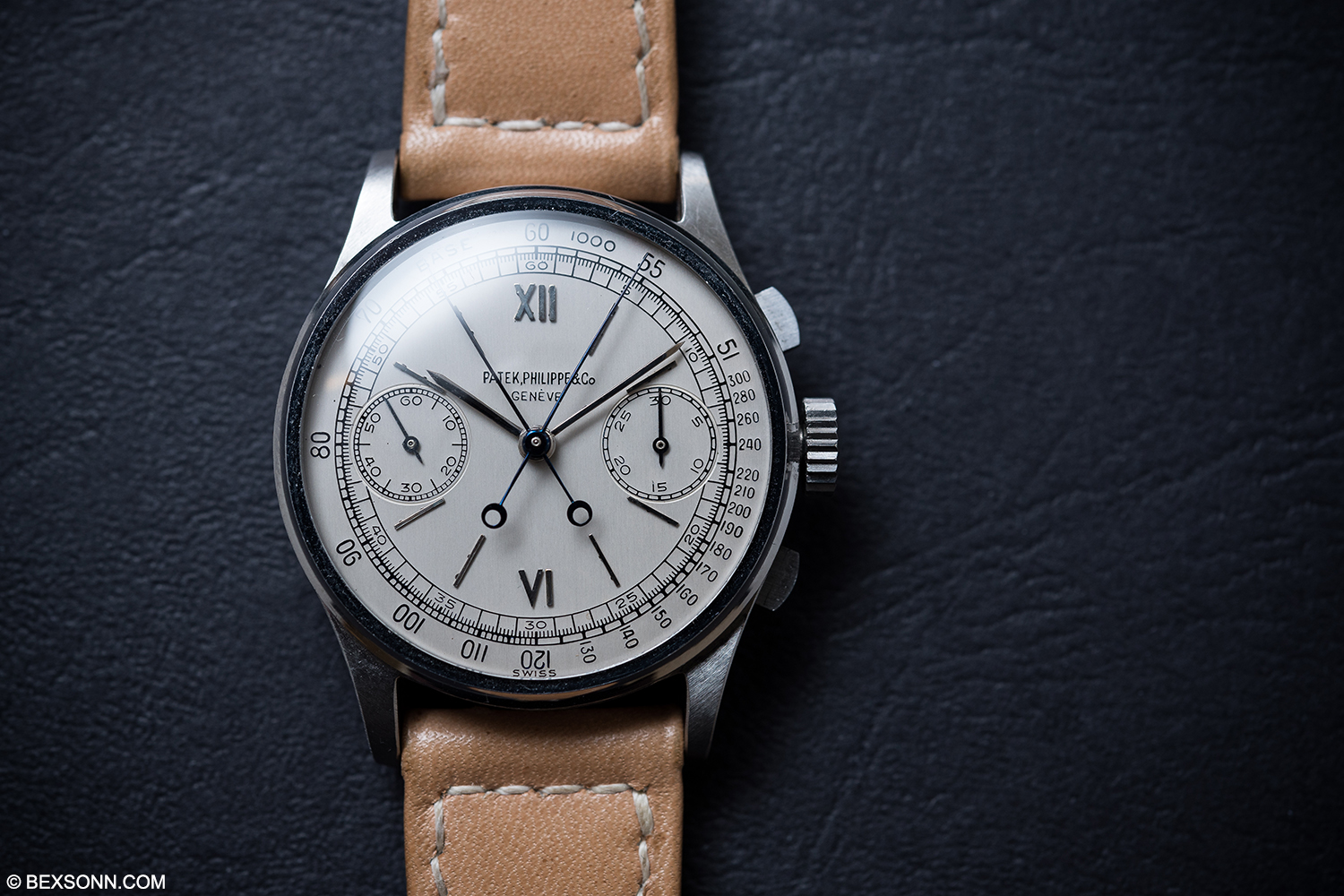 Phillips Watches – The Geneva Watch Auction TWO Results: After a quick 24-hour jaunt to Geneva, I was left wondering about what we'd just witnessed at Phillips Watches Auction Two. Just a couple of weeks ago we highlighted a selection of ten watches from Phillips and I did mention there were a few big hitters amongst the pieces I had chosen but some didn't do as well as expected. There was no doubt that over the two nights, with Aurel Bacs at the rostrum that the auction would again be a success but the atmosphere in the room didn't feel like that of May. When the hammer went down on lots, most were greeted with applause but some left potential buyers scratching their heads.
1968 ROLEX DAYTON "SOLO ROLEX QUICK SILVER" REF. 6239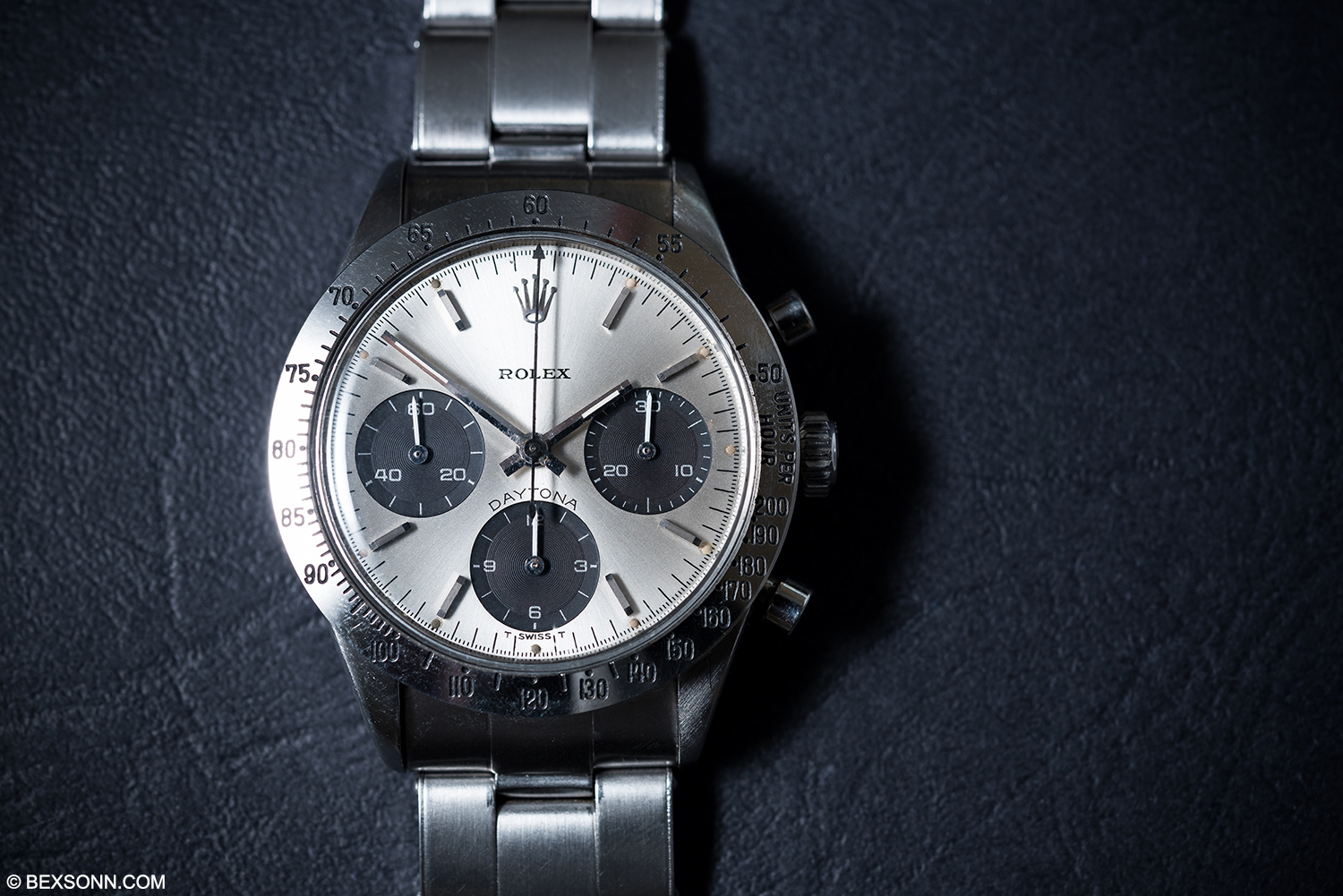 Lot 126: This Daytona was well-known even before it was announced as part of this November auction There was no doubt it would do well. As you may have been aware, this exact timepiece was the one that featured on the cover of Pucci Papaleo's "Ultimate Rolex Daytona" book. Of course, what made this piece more desirable was the fact it only featured the Rolex inscription but more importantly the use of silver on the black subsidiary dials – hence the nickname "Solo Rolex Quick Silver." Bidding was quick to begin with but after a bit of tug-of-war, the hammer came down and the room acknowledged the price realised with an applause. While it didn't reach the higher end of the estimate before buyers premium, it was still a healthy and realistic sum.
Estimate: €224,000 – €456,000 – Sold: €468,280
1938 VACHERON CONSTANTIN REF. 4072
Lot 129: This early Vacheron Constantin chronograph ref. 4072 was destined to do well under the hammer and deservedly so. I still believe Vacheron's are undervalued and while this particular example collected a tidy sum, there is part of me that believes it should have done better when considering exactly what we are looking at here. Only one of 24 pieces known to be made in yellow-gold and house the calibre 13"' VZ 295. Not only that, but it sports a spectacular two-tone dial in excellent condition. When the hammer came down on this lot it actually sold for a shade more than its higher estimate.
Estimate: €27,300 – €45,600 – Sold: €48,300 
1955 VACHERON CONSTANTIN REF. 6087 "CORNES DE VACHE"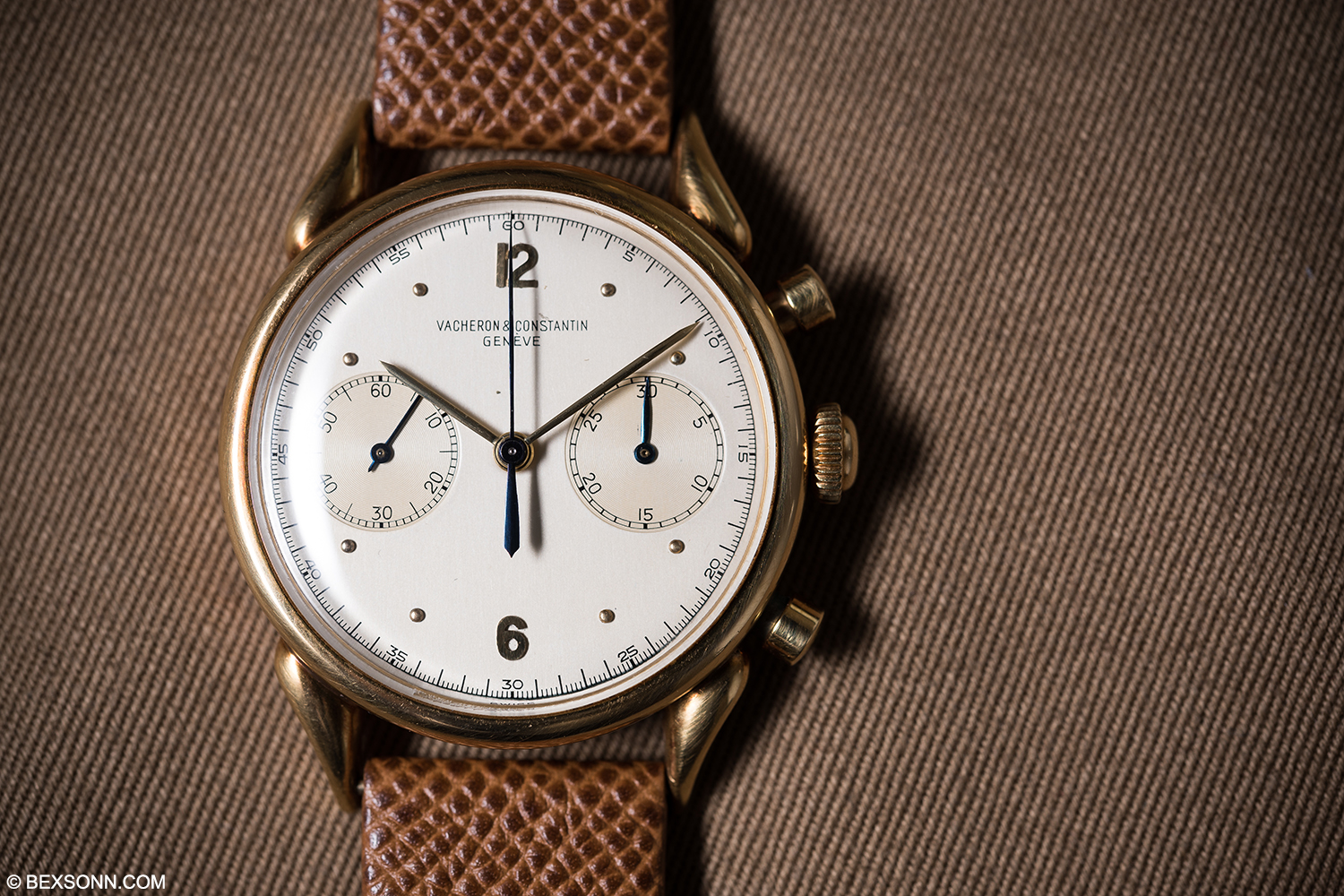 Lot 131: As already mentioned Vacheron Constantin are celebrating their 260th year in continuous production, so to mark that occasion Vacheron released a piece called the 1955 Cornes de Vache. As soon as this lot was about to go under the hammer, there was a lot of bidding. While the action was as exuberant as some of the other lots, when the hammer came down it sold for more than its higher estimate.
Estimate: €45,600 – €91,300 – Sold: €97,750
1950 ROLEX REFERENCE 8171 "PADELLONE"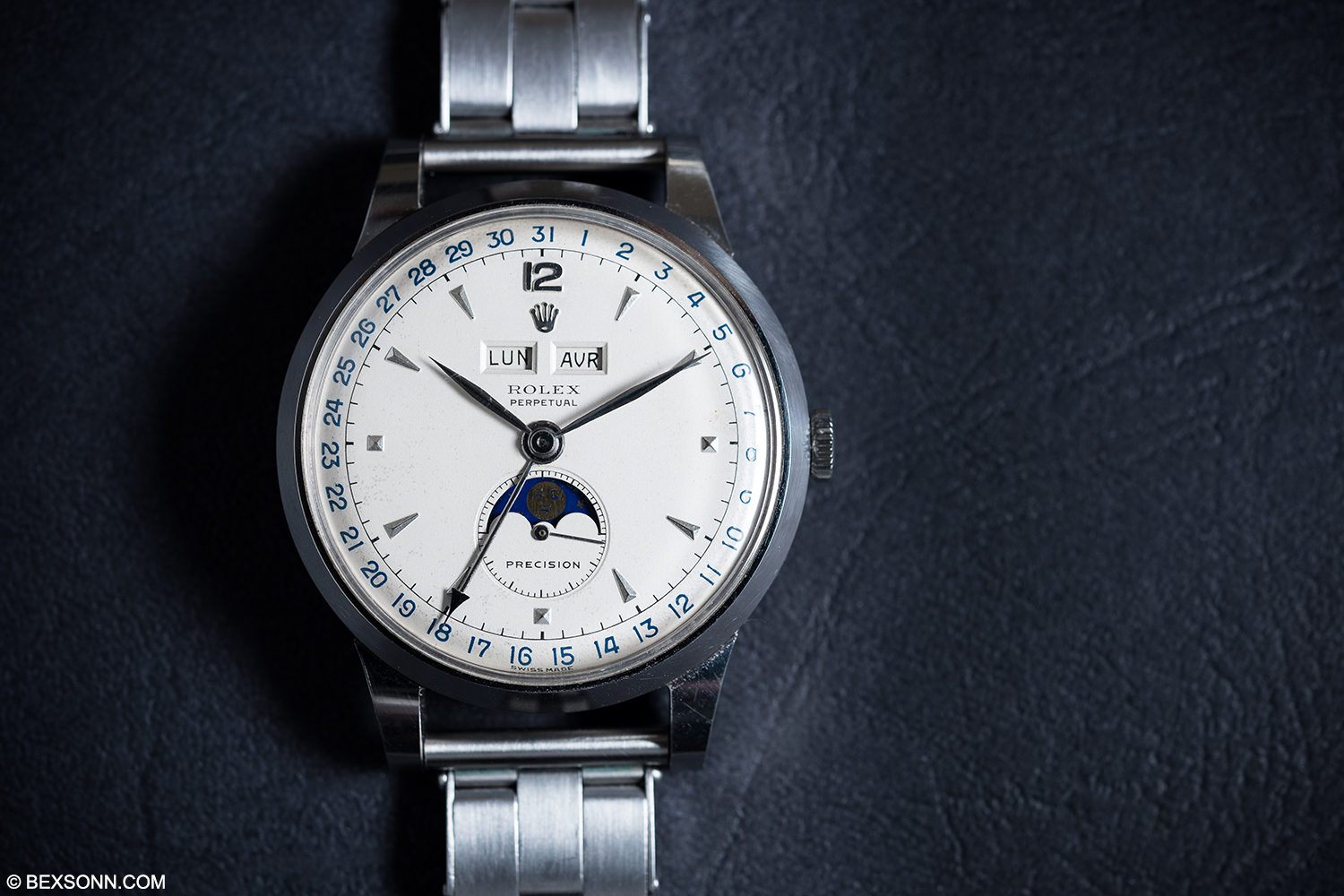 Lot 167: Do you remember how I said this one reference 8171 would probably have a long drawn out bidding war, well it wasn't quite that long. I mentioned how downright cool and rare these early Rolex complicated pieces are but even more so how ridiculously sharp this particular example was! The "Padellone" (a nickname coined by the Italians) were only produced for a short period of time but I still don't think collectors have gravitated towards these pieces as much as other Rolex sports watches but these things are just about as cool as Rolex can get. There was indeed at bit of tug-of-war with this piece also but when Aurel brought the gavel down, it was greeted with great applause and so it should.
Estimate: €319,000 – €639,000 – Sold: €832,600
1945 PATEK PHILIPPE REF. 1436 RATTRAPANTE CHRONOGRAPH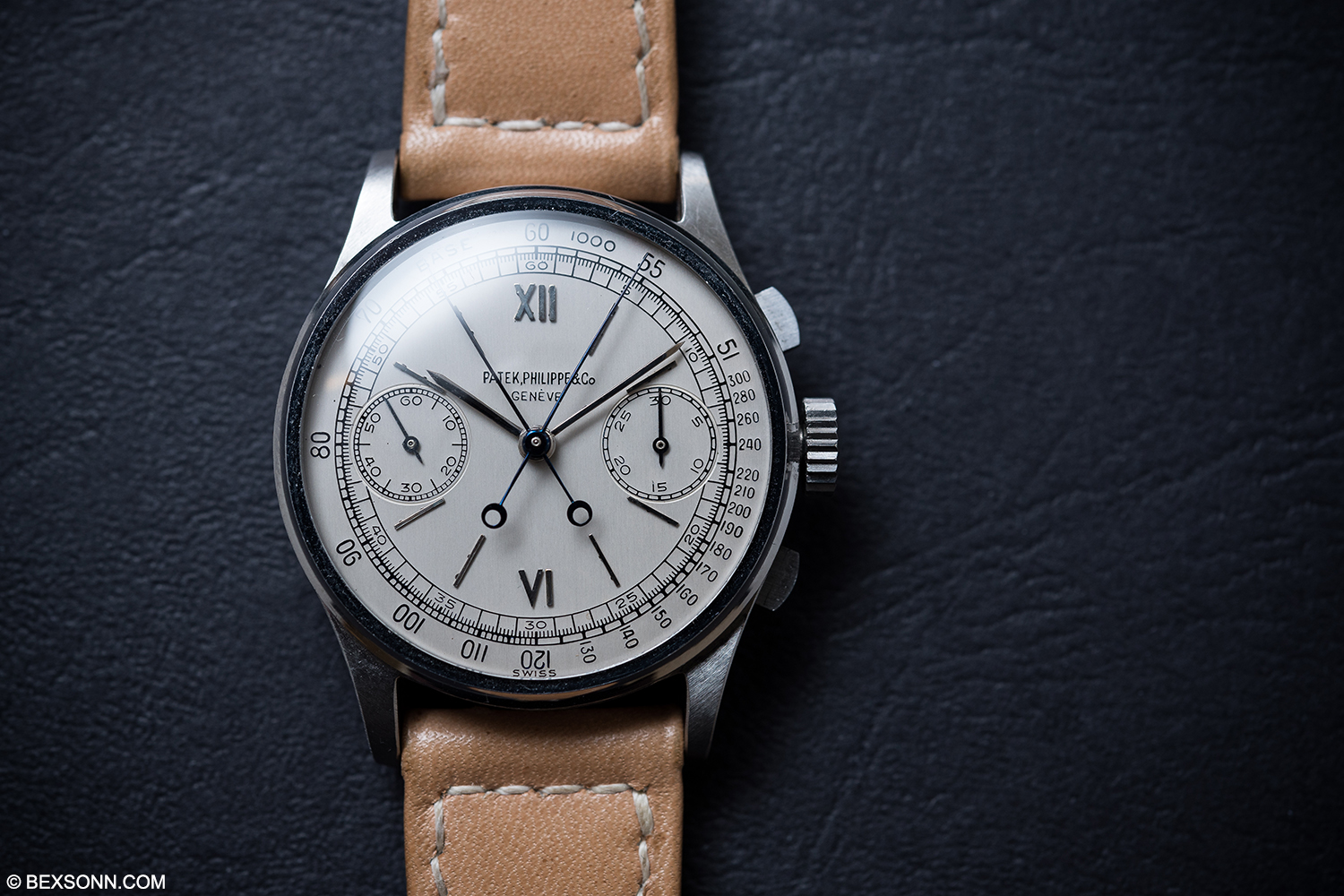 Lot 169: There is no doubt, in my mind, that vintage stainless steel Pateks rule the roost of just about any vintage wristwatch. You see not often do any of the elite watch manufacturers use stainless steel to house their most complicated timepieces but Patek are seldom seen to do so and we've even had hands-on experience with such timepieces. But when this extremely rare and important ref. 1436 is, and in my opinion, one of the finest split-seconds chronograph that Patek Philippe had ever made was put up for auction we were surely destined to see another record. In the room, bidding was quick to begin with but as with any piece worth this estimated sum, things soon became rather slow-paced with a few stuttered bids. But, when Aurel finally brought down the gavel on this stainless steel Patek a new world record for this particular reference 1436 was set.
Estimate: €1,370,000 – €2,740,000 – Sold: €3,036,920
1950 VACHERON CONSTANTIN REF. 4072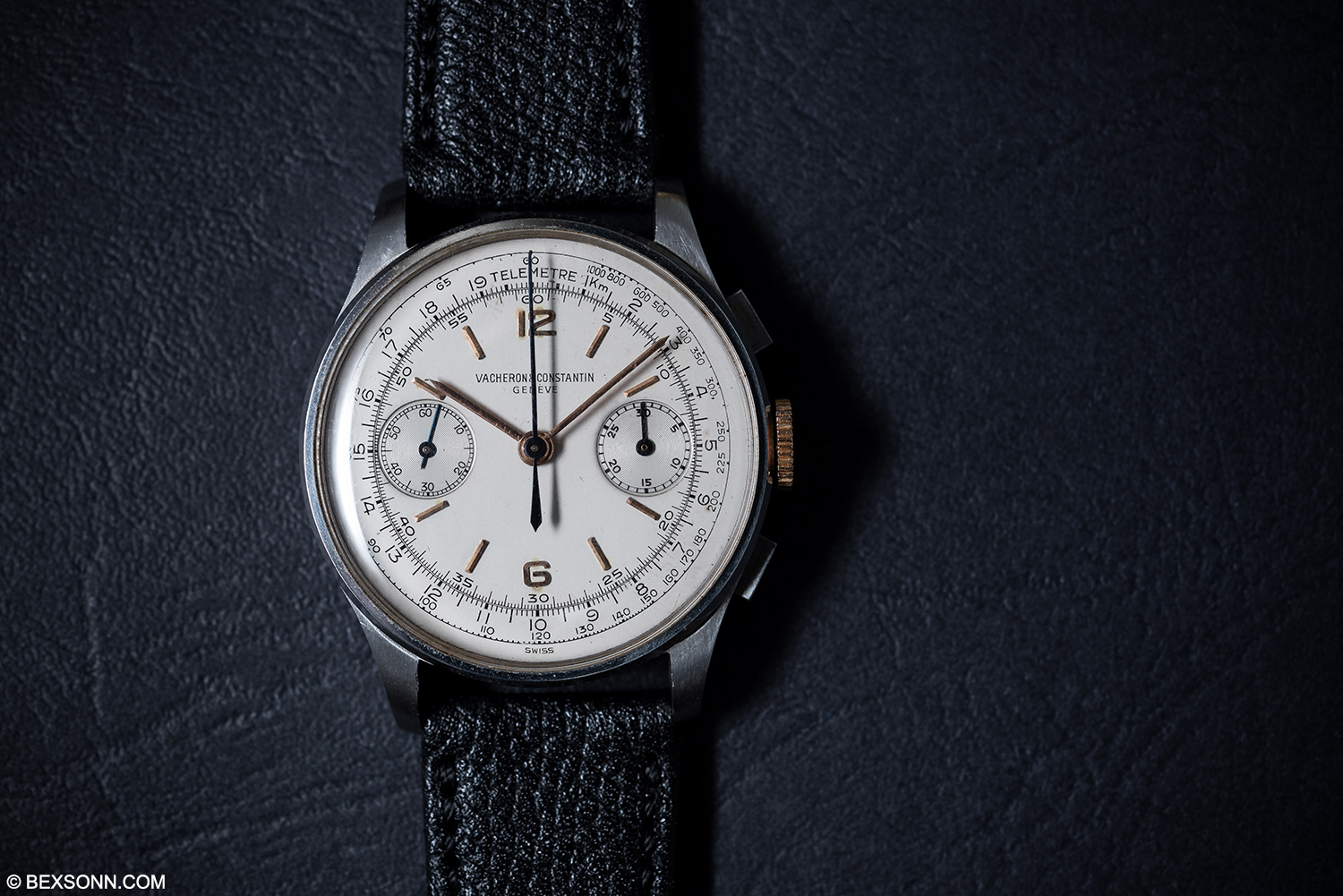 Lot 180: As you would have already seen, I highlighted an early yellow-gold Vacheron ref. 4072 and just like stainless steel Pateks value is somewhat doubled when compared to their more precious metal counterparts, this was no different. So the highest estimate for the yellow-gold 4072 was €45,600, this example however, had a highest estimate of €128,000. Eventually when the hammer went down it brought in a tidy sum.
Estimate: €73,000 – €128,000 – Sold: €92,000
1968 ROLEX COSMOGRAPH DAYTONA REF. 6241 "THE HERMÈS PAUL NEWMAN"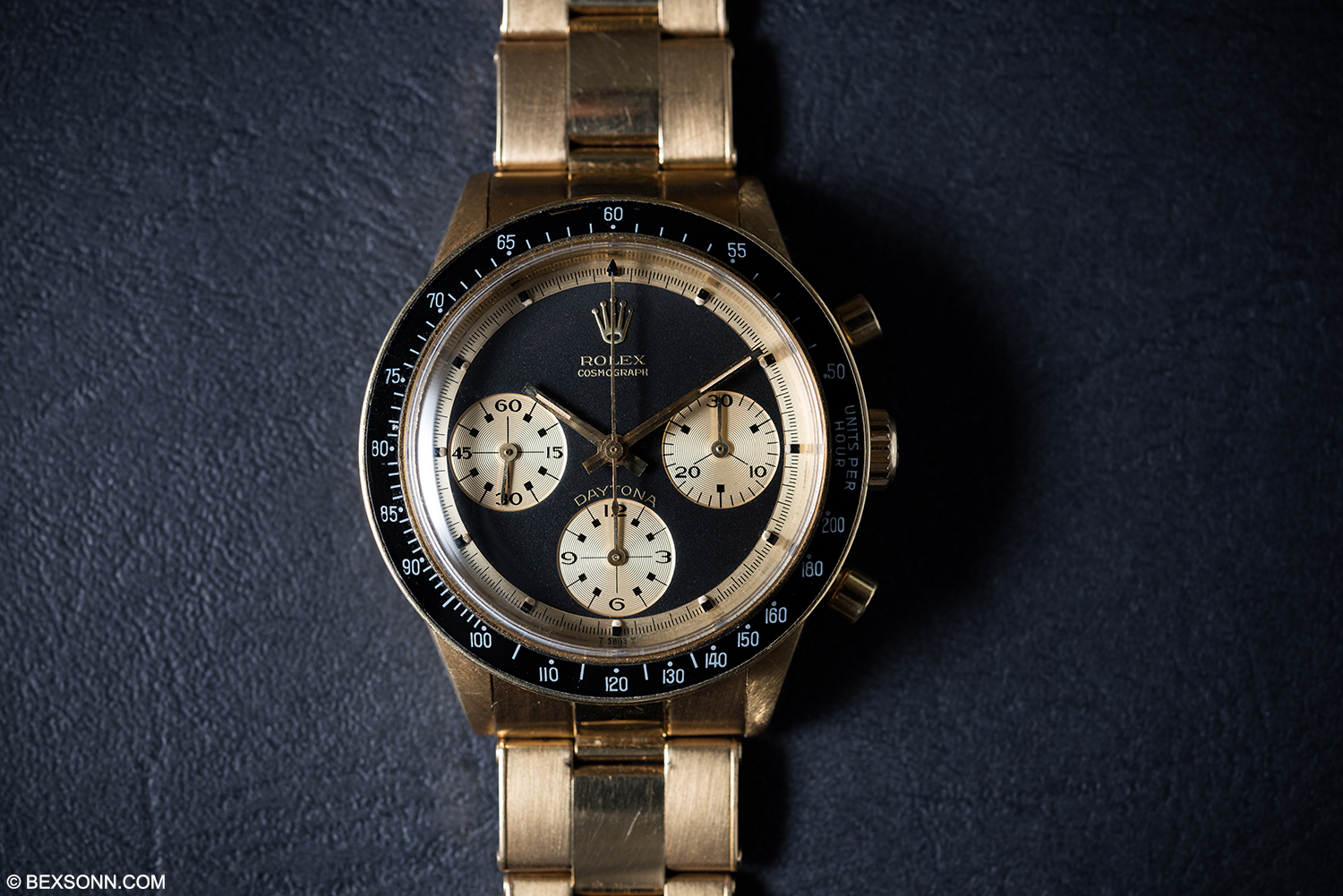 Lot 222: I did say in my highlights earlier this month "what watch auction would be complete without a Paul Newman Daytona?" I think it is fair to say that exotic dial Daytona's have become de facto of high-end watch auctions but this piece was no ordinary PN Daytona, no. It is a unique Paul Newman Daytona because it features a stamped case back with the name of a leading luxury brand: HERMÈS. However, this is not the first time this PN has been under the hammer. In Christie's May 2013 auction it sold for 495,570 CHF, so expectation that this piece could possibly go north of 1M CHF unfortunately did not materialise. However, it did see a small increase of its value but it wasn't anything that will raise eyebrows.
Estimate: €274,000 – €548,000 – Sold: €523,480
1953 ROLEX TRIPLE CALENDAR MOON PHASE REF. 6062 "STELLINE"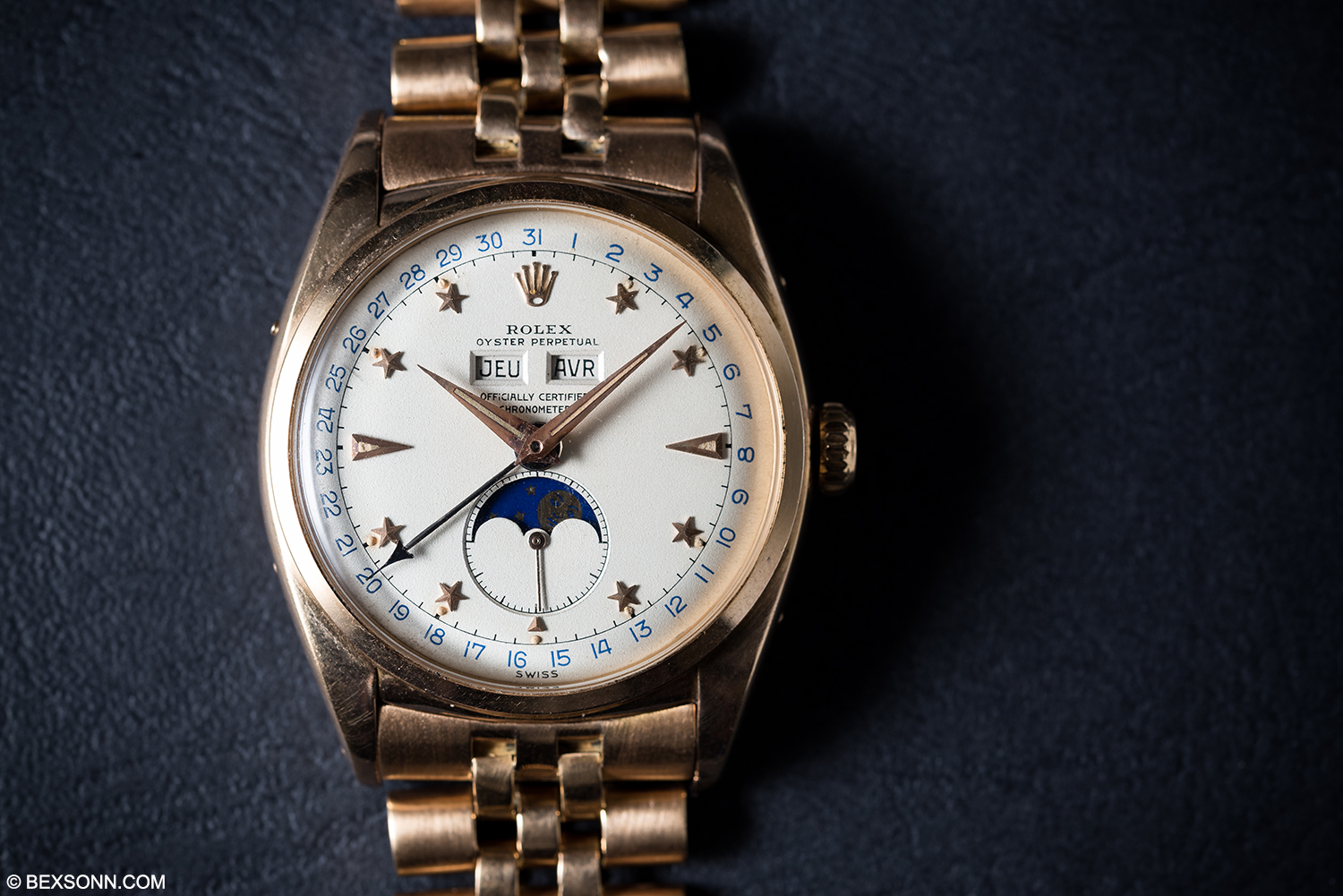 Lot 253: So, Lot 67 (The reference 8171 aka Padellone) did rather well, exceeding its highest estimate. This is the reference 6062, which in my opinion, epitomizes what Rolex is all about and it would appear a handful of collectors are aware of this too. It was the second time this particular piece was being auctioned, the last time being in 2004. However, in saying that the case had been well-preserved and this was probably its most important attribute. Because of this, Phillips are guilty of setting a new world record for this pink-gold Rolex reference 6062.
Estimate: €457,000 – €913,000 – Sold: €1,163,800 
1951 PATEK PHILIPPE CHRONOGRAPH REF. 1463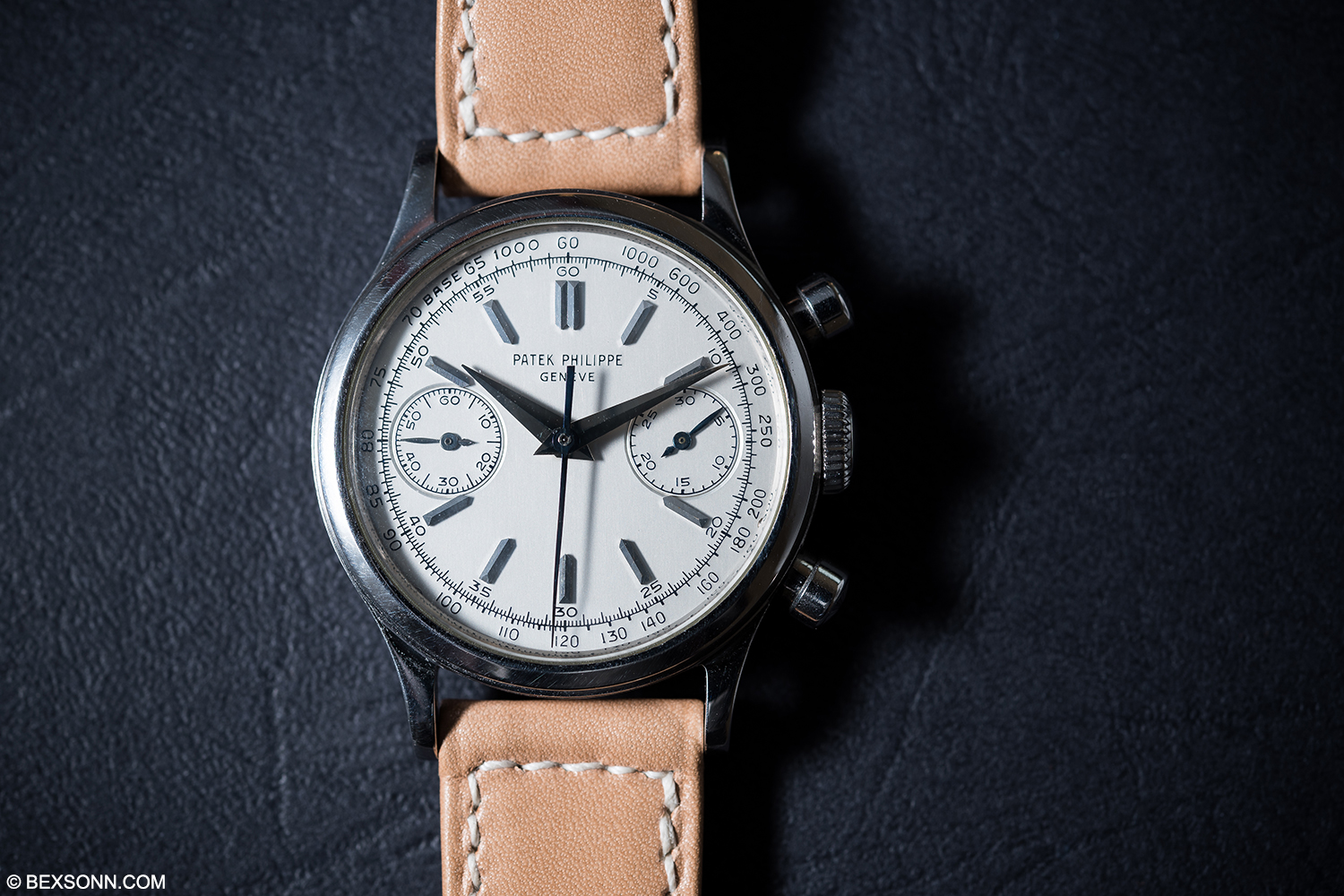 Lot 272: I mentioned above that stainless steel Pateks rule and in the case of this unassuming and humble Acier Patek Philippe chronograph reference 1463 that statement couldn't be truer. I highlighted one in the May auction and it did rather well but I think it's fair to say no one could have envisaged what was to come with this particular piece. Not only has a new record been set for a stainless steel 1463 but it has more than doubled the previous record set, arguably making it the star of the auction. Of course this is an auction and such prices can be expected, so don't expect to see crazy prices anytime soon but the consequence of this sale will see an increase in steel 1463's moving forward.
Estimate: €228,000 – €457,000 – Sold: €1,108,600
1953 PATEK PHILIPPE PERPETUAL CALENDAR MOON PHASE REF. 2497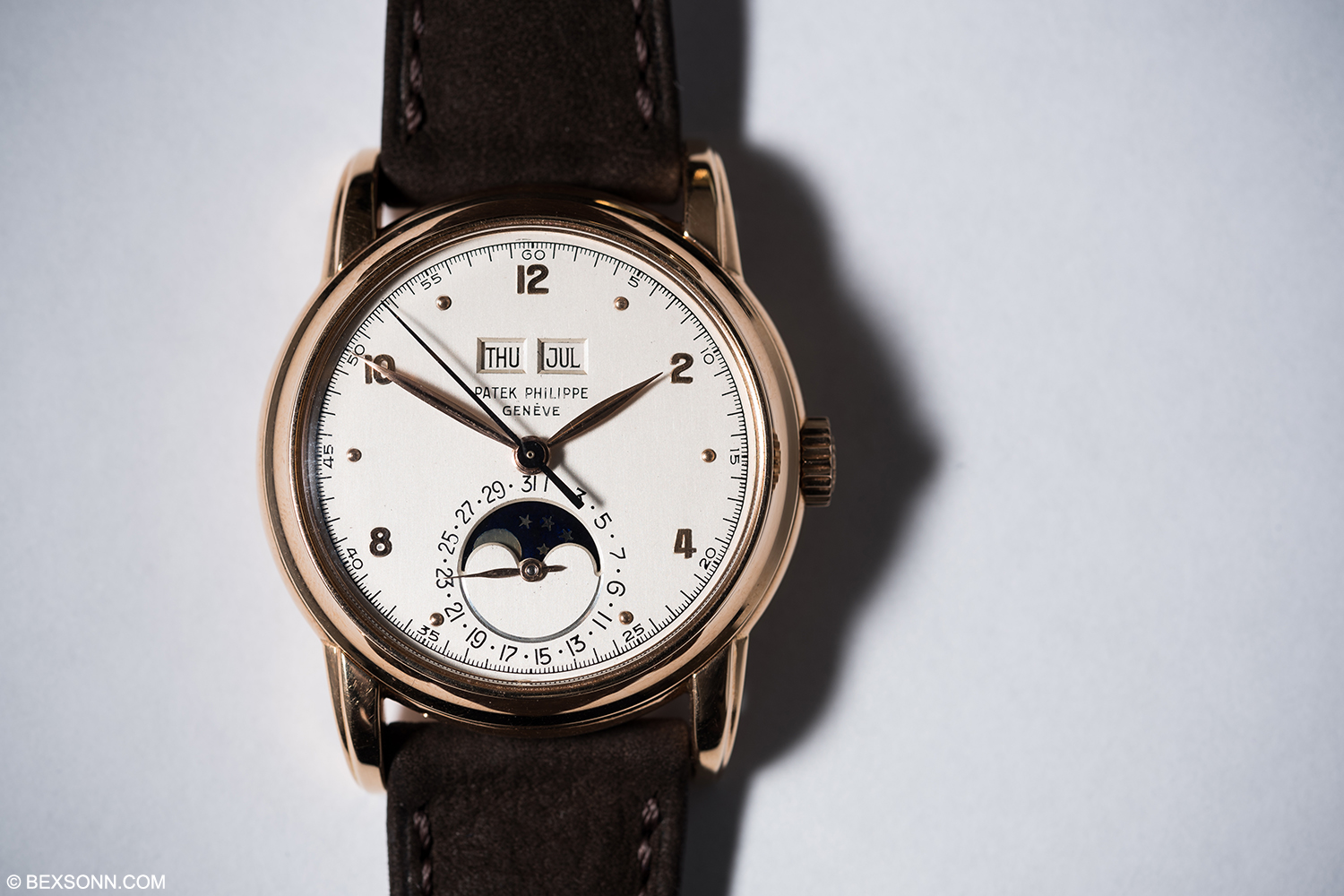 Lot 295: Finishing off our highlighted lots is this Patek Philippe ref. 2497. The 2497 is considered to be one of the most beautiful perpetual calendar wristwatches ever made and it's not hard to see why. I mentioned that this piece is a first series that featured a case made by Vichet, as opposed to the later versions made by Wenger. However, that said there were only six examples known of the ref. 2497, fitted with a flat Vichet case back making this example pretty darn rare. I do believe that whomever the new owner is of this marvellous piece is also quite pleased with the price realised.
Estimate: €365,000 – €731,000 – Sold: €545,560
FINAL THOUGHTS
Suffice to say that Phillips Geneva Watch Auction Two was a great success (€25.6 Million in total) but as mentioned there were a few lots that left some people in the room scratching their heads. There were certain lots that just under performed; some that basically sold at their market value but was this evidence that buyers are becoming much more savvy in their purchases? There is no doubt that buyers want top quality pieces and its clear with current market prices that buyers who are going to be paying a premium at an auction such as this want the best-of-the-best. And when it doesn't meet their expectations, they will be unwilling to shell out unscrupulous amounts of money, regardless of who the auction house is. 
To view all of the results from the Phillips Geneva Watch Auction Two, click here.
Note: All realised prices are post buyers premiums.
You might also like