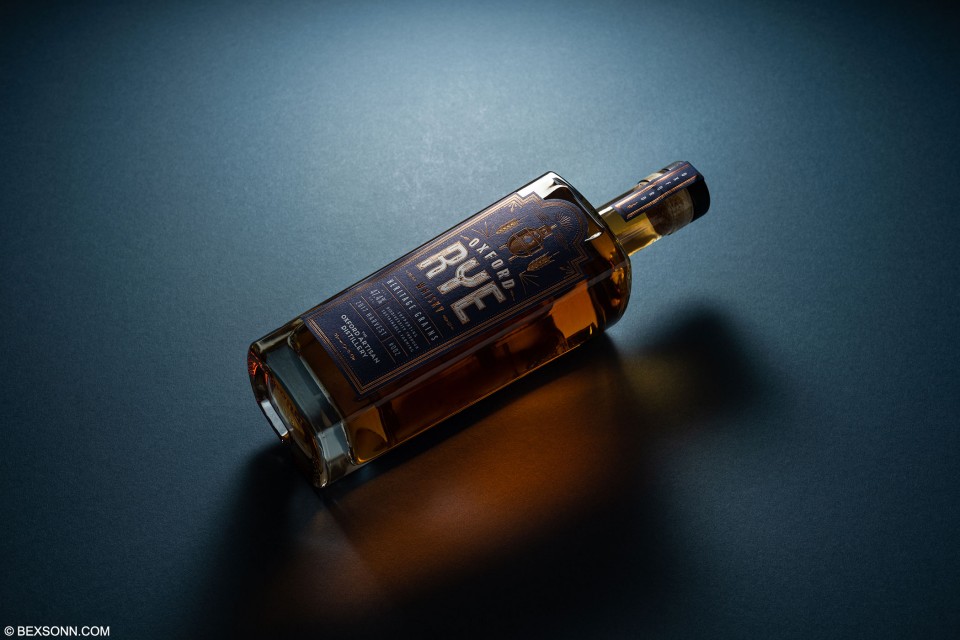 The past year has been rather strange, however, nonetheless a one new English distillery has popped up despite the troubles of 2020/21. The Oxford Artisan Distillery, the UK's first certified Organic Grain-to-Glass distillery and a few months ago it announced it's first release: Batch #1. The distillery heavily focuses on its grain and so produces its English rye whisky using ancient heritage grains, grown by the distillery's certified organic and regenerative farming partners, these grains require no pesticides, fungicides or herbicides, supporting sustainability and biodiversity in their fields. The production of rye whisky has been part of The Oxford Artisan Distillery's core plan from day one, with the first casks laid down more than 3 years ago, a few months after the distillery opened in July, 2017.
Like the previous release, this Rye Batch #2 expression grain ratio was made up of 90% maslin (a mix of 70% rye and 20% wheat from populations grown together in the same field) and 10% heritage malted barley – which was harvested in the summer of 2017. The grain is not milled, but instead flattened in a very loud, eccentric traditional mill from the 1920s. The resulting course flakes were then made up in to an 8,000L watery porridge and stirred vigorously by oar (in keeping with Oxford traditions). This Batch #2 was then matured in a combination of virgin American oak casks and freshly-emptied Port casks.
On the nose: you'll be greeted by notes of honey, butterscotch, vanilla pod, mandarins, lemon sherbet and brown sugar. These initial notes are closely followed by green herbaceous notes, cinnamon and wafts of toffee. Notes of mixed spices, nutmeg and pears start to emerge. Rounding-off the nose are notes of a tropical nature, parma violets, marshmallows and a hint of fennel. On the palate: those honey and butterscotch notes are ever-present, followed by vanilla, nutmeg, cinnamon and peppermint. Notes of bananas, pineapple and dried coconut start to appear, as well as lemon zest. Completing the palate are notes of strawberry sundae, parma violets, green herbs, a hint of mangoes and a lovely creamy note. The finish: is medium, buttery-sweet and waxy, with lingering notes of herbs and a creamy note.
Our verdict: This is the second time we've tried anything from the Oxford Rye distillery and I think it is fair to say we were pleasantly surprised. The fact that this is only a 3-year-old whisky is quite something. It's packed with enough depth in flavour to make you think you are tasting something a little older. That said, it would be nice to try something a little older in the future from them but as a first whisky release – this a rather tasty dram. The Oxford Rye Whisky Batch #2, is bottled at 47.4% ABV and doesn't really require any water in my humble opinion but you may want to leave for 5-7 to breathe before indulging.
Oxford Rye Whisky Batch #2 consists of 973 bottles, priced at £95, and will be available from specialist retailers including Master of Malt, Hedonism, The Whisky Exchange, The Whisky Shop Oxford and theoxfordartisandistillery.com.
You might also like