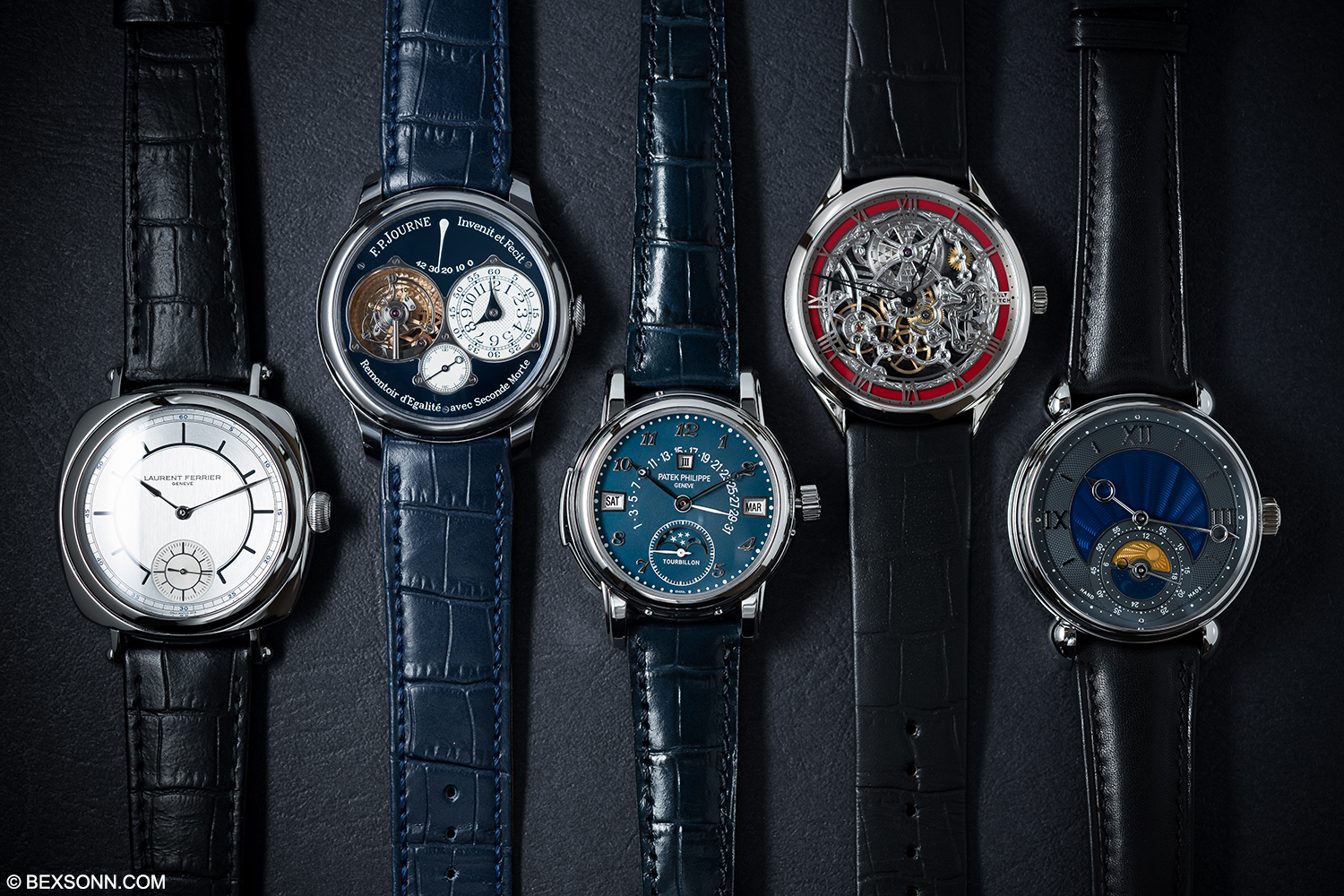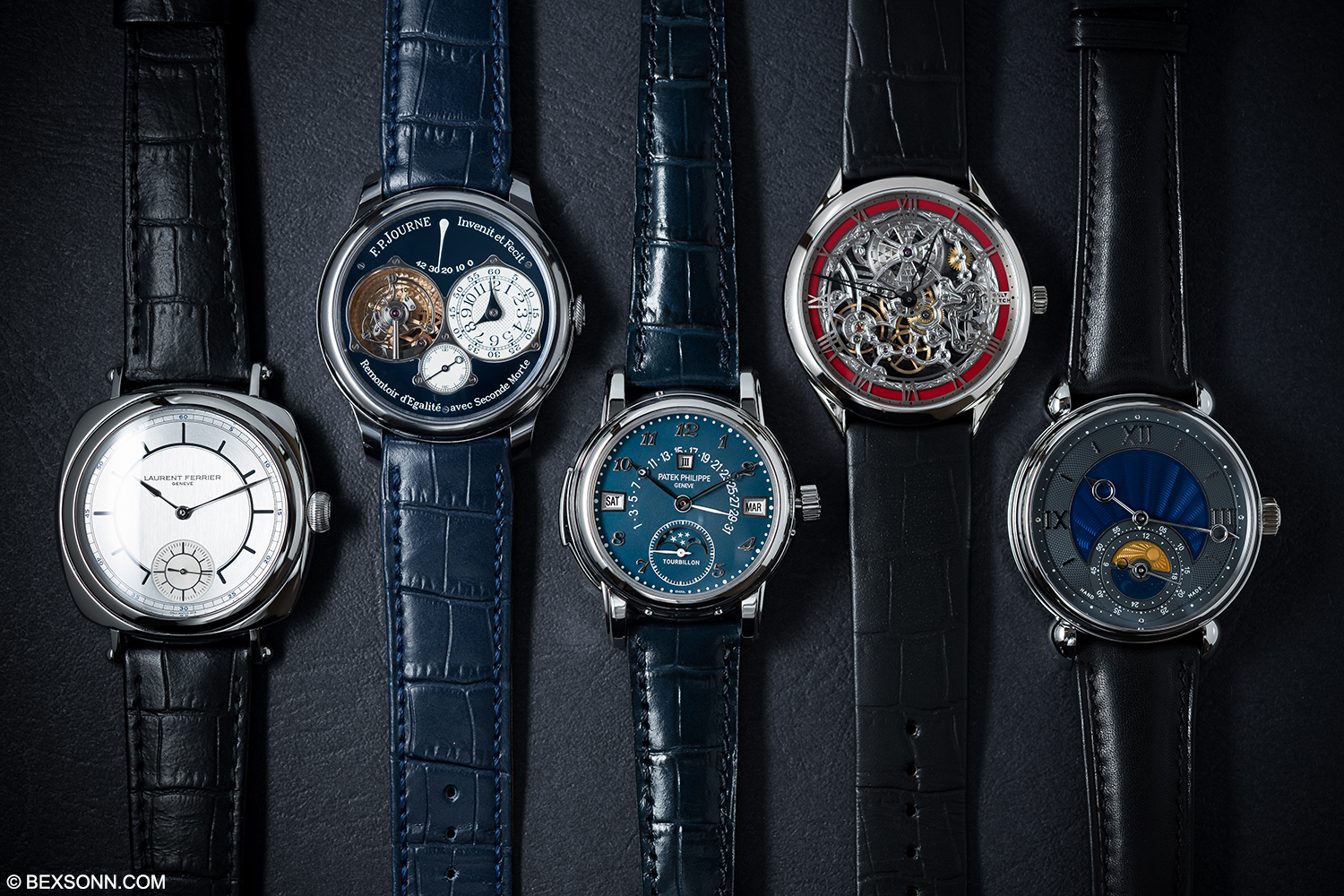 Only Watch 2015: Every two years, the Only Watch auction is held, where watch manufactures produce and donate unique one-off pieces to be auctioned in order to benefit research and development for those affected by Duchenne Muscular Dystrophy. It is a degenerative disease where those affected suffer from muscle wastage and in essence, an inability to live their lives, sometimes leading to premature death. Usually held in Monaco, but instead in Geneva for the first time this year, it is organised by the Association Monégasque contre les Myopathie, the Monaco Yacht Show and held through Phillips in association with Bacs and Russo. It has moved to Geneva perhaps in a bid for Only Watch to get right in the thick of watch auction season, and if that is what it takes to get even higher prices for the watches, I'm all for it! The purpose of the Only Watch auction is to donate the entire proceedings from the auction towards this, and today we look at some of our favourite lots.
VACHERON CONSTANTIN MÉTIERS D'ART MÉCHANIQUES AJOURÉES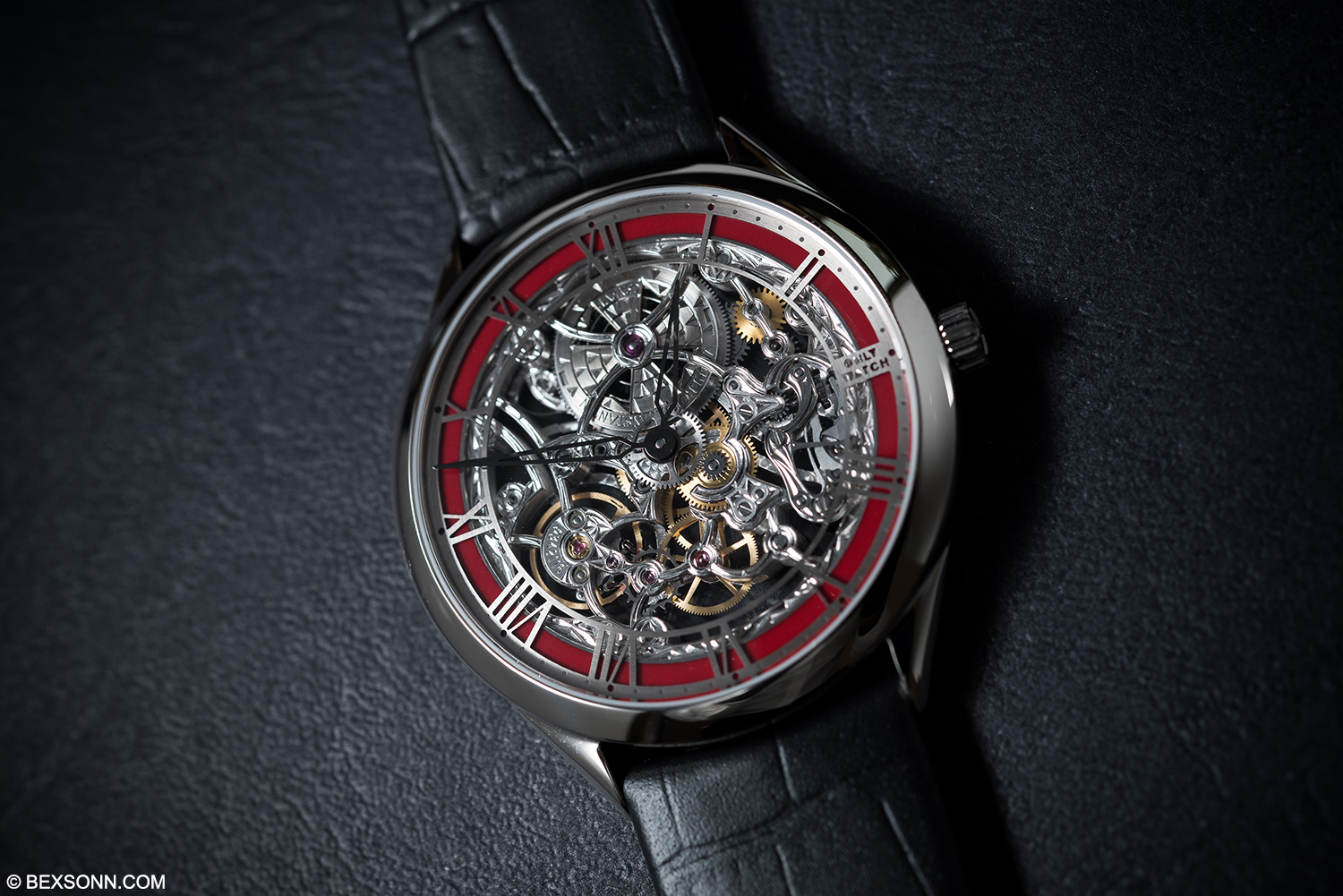 What do Vacheron do best in my opinion? Open-worked watches. Here we have an ultra-slim skeletonised Vacheron Constantin, with a red Grand Feu enamel chapter ring; a tribute to the principality of Monaco. Using the fantastic Calibre 4400, the open-working done by the Métiers d'Art department has really taken it to the next level. Meticulously and painstakingly done, the expertly hand finished engraving and finishing, especially the interior angles, is a joy to behold. A seriously good-looking watch, it achieves a great balance between being individualistic through the open-worked dial, and maintaining a sense of discretion through its thin and slender 40mm case.
Estimate: CHF 70,000-80,000
VOUTILAINEN GMT-6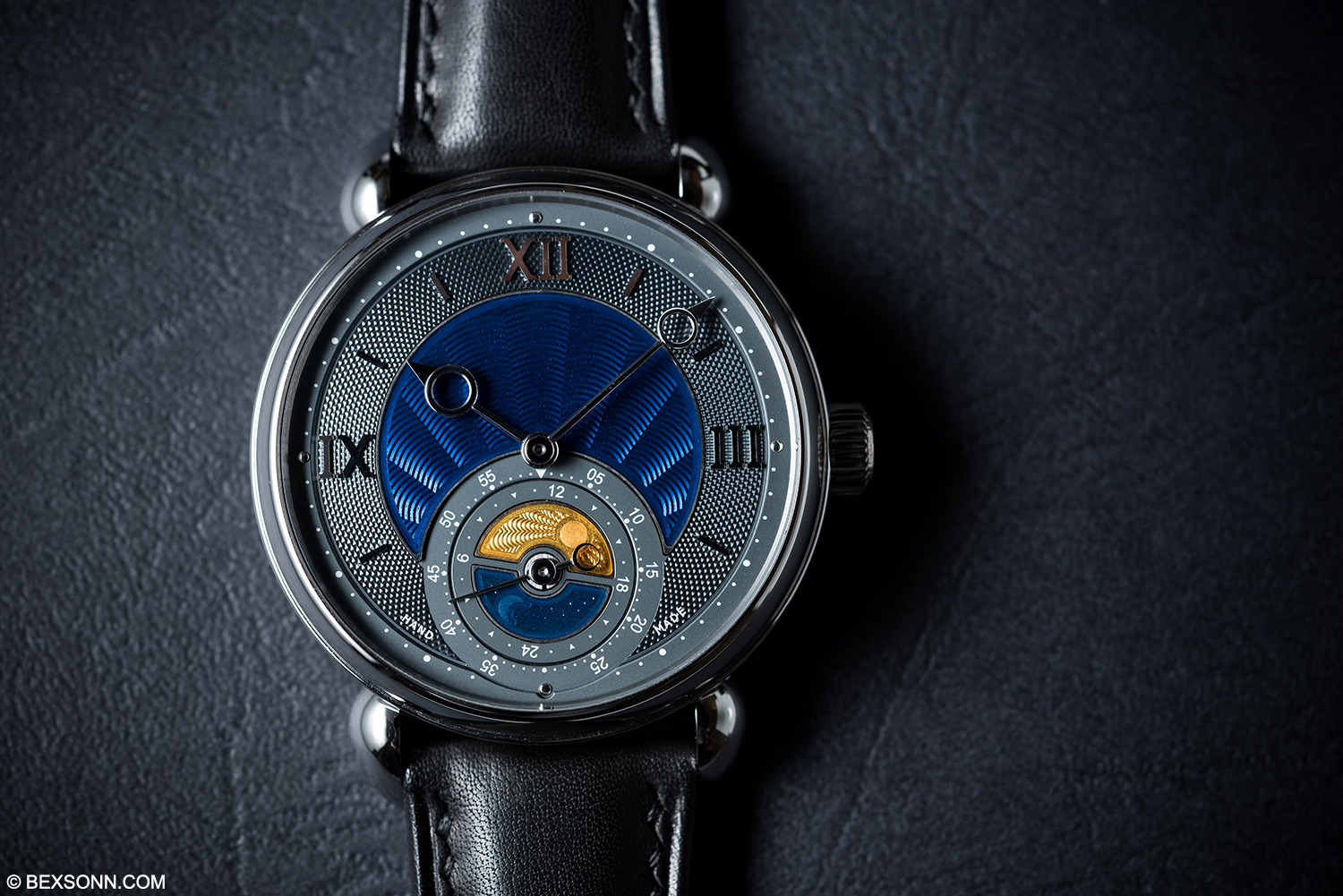 Carrying on the topic of fantastically intricate dials, comes the Voutilainen GMT-6. Everything from the combination of the colours and the guilloché patterns of the dial just works so well. That tone of blue with the yellow in real life reflects light differently and pops. The rotating sub dial is where the GMT function comes in, and the day night indicator, is shown through the yellow and blue. The movement, with two escape wheels providing a direct impulse towards the balance, resulting in a higher efficiency and stability compared to traditional lever escapements, is a really impressive piece of horology.  This watch is like an internal battle between the dial and the movement, in an attempt to be the more impressive aspect, but really I can't make my mind up.
Estimate: CHF 90,000-100,000
F.P. JOURNE TOURBILLON SOUVERAIN BLEU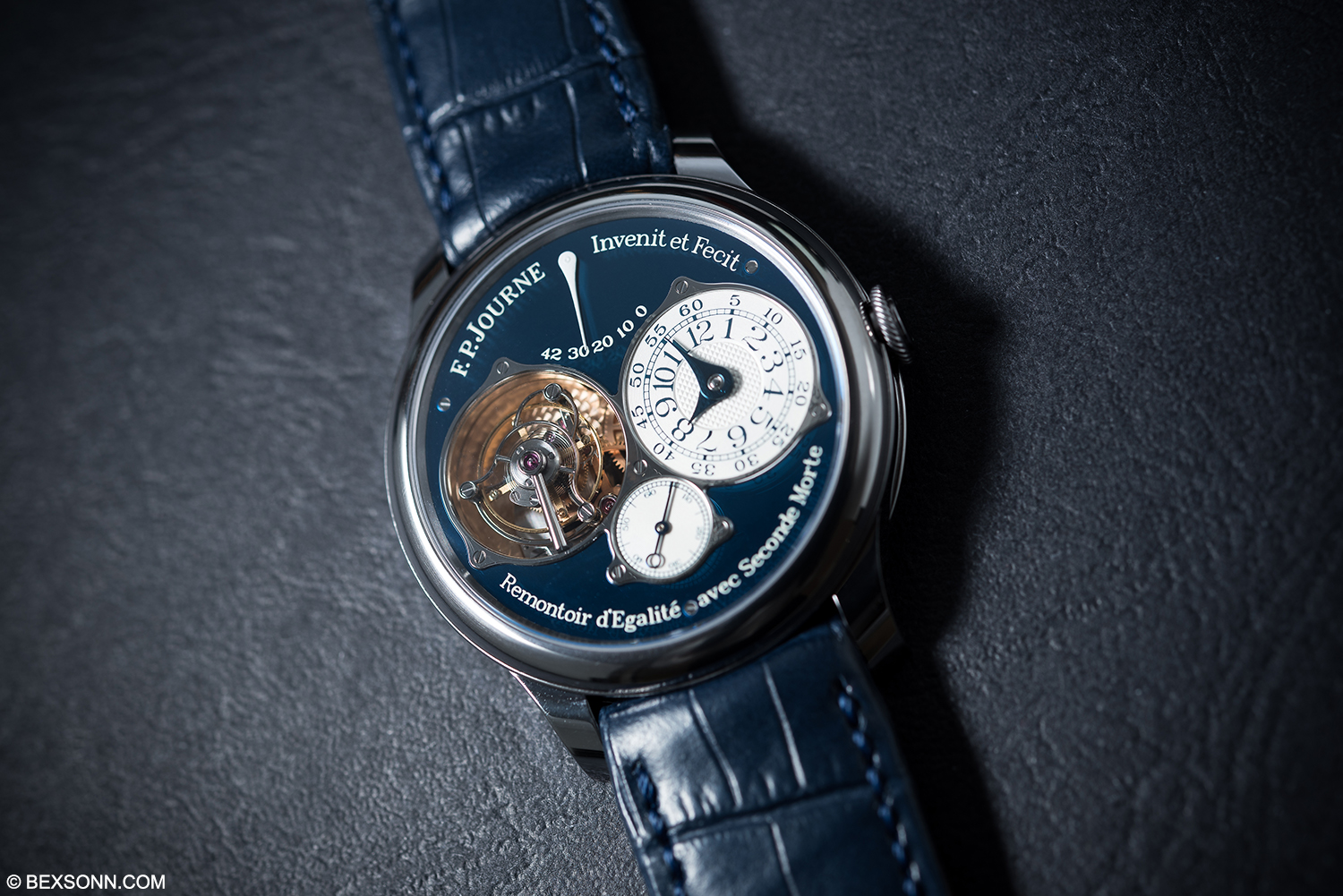 For me, this is the one I would go for. Just downright crazy. Based off the standard Tourbillon Souverain Remontoir, with an 18k rose gold movement featuring F.P. Journe's renowned constant force device and dead seconds mechanism, the things going on visually in the watch alone is enough to be starstruck. But I haven't gotten to the best bit yet, which is the fact it is cased in a tantalum case, only ever used for the time-only Chronometre Bleu. Photos really do not do this case justice, as the slightly blue hue of the metal changes according to lighting and is further accentuated by the blue chrome dial.
Estimate: CHF 250,000-400,000
LAURENT FERRIER GALET SQUARE ONLY WATCH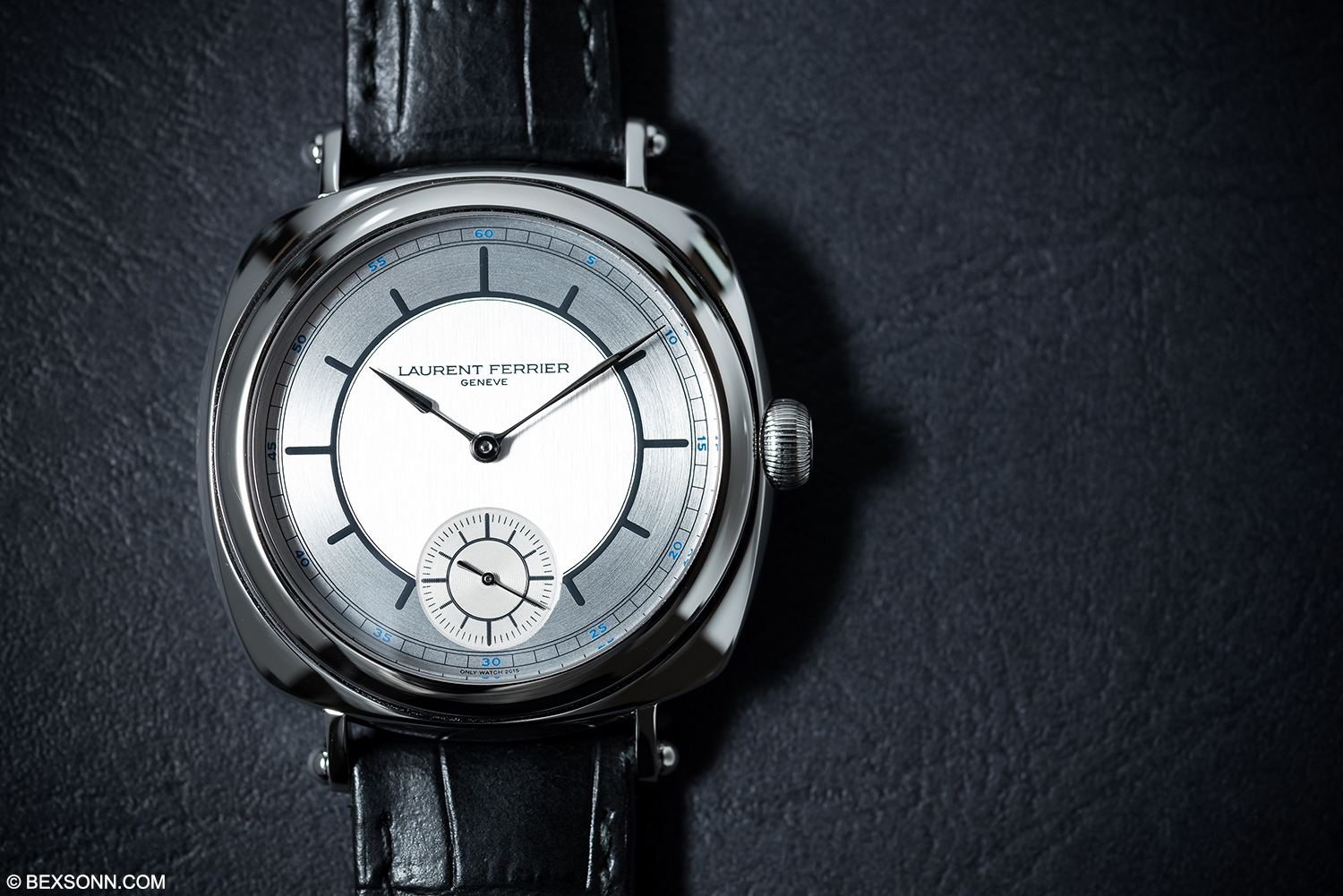 There really is an emphasis on independents in this auction, and the Laurent Ferrier Galet Square Only Watch edition is no exception. Laurent Ferrier, the man himself having spent most of his life in Patek Philippe, it was only fair that his unique piece would be in stainless steel as well. One of the Laurent Ferrier manufacture's greatest characteristic is their ability to achieve an amazing harmony between the dial and the hands, with this Galet Square included. The sector dial with a rounded edge and alternating lengths works so well with the Assegai shaped hands. The movement, a Laurent Ferrier classic using a micro-rotor, is the Calibre 229.01. While the watch is, simply stated, an ordinary Galet Square with a new dial and case material – not forgetting those gorgeous lugs – it just looks so damn good.
Estimate: CHF 30,000-40,000
PATEK PHILIPPE REF. 5016A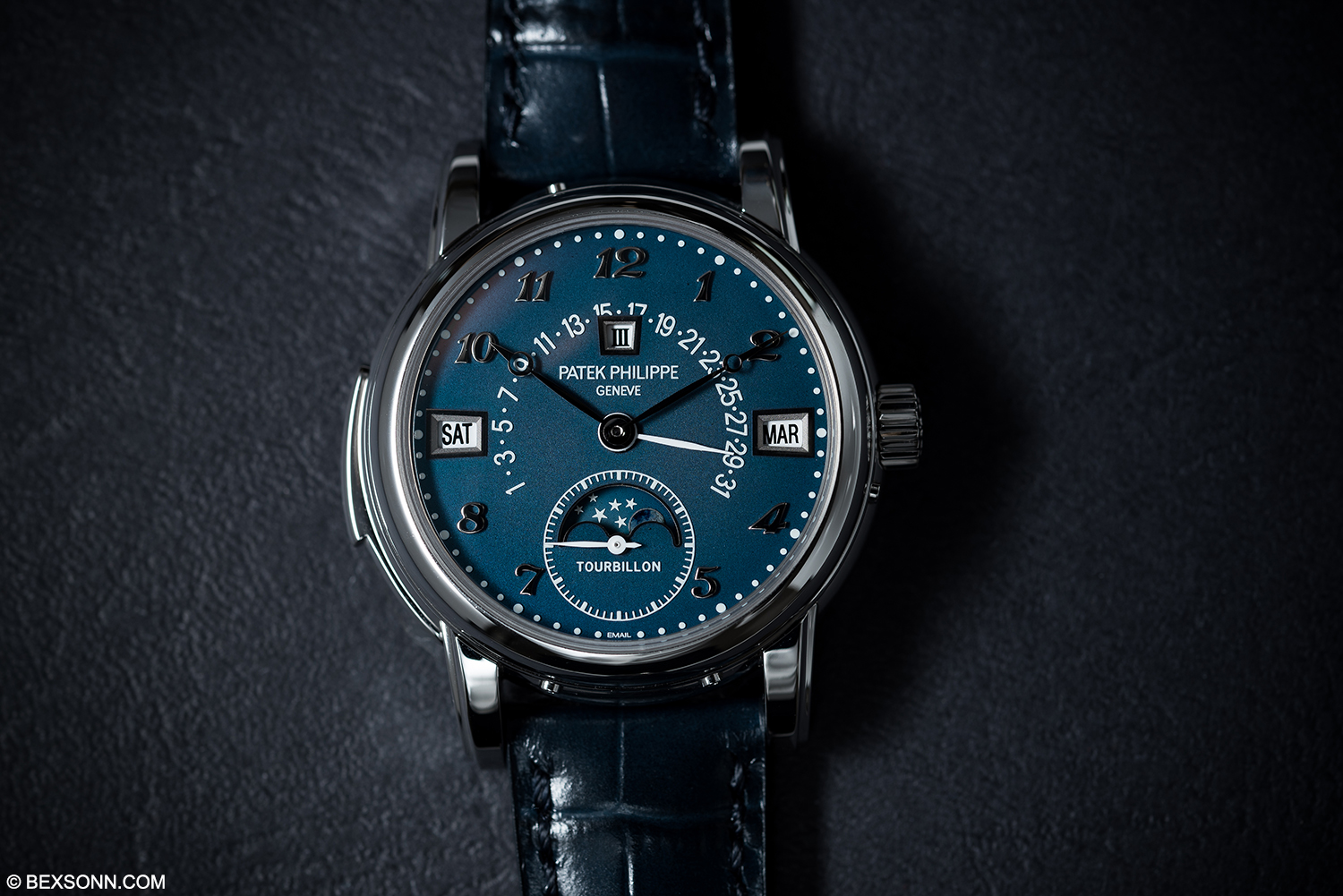 And finally, of course, the heavy hitting main event of the show, the Patek Philippe 5016A in steel. It is a (takes deep breath) minute repeating, tourbillon, perpetual calendar watch with a retrograde date, moon phase and enamel dial. This will be sure to make collectors go batty especially because it is in steel, and as I'm sure most of you know, in the weird and wonderful world of Patek Philippe, steel is king compared to its inferior gold and platinum counterparts. Over all of this, one of my favourite aspects of the watch is its size. At 36.8mm, it really is a wonderfully proportionate size and achieves much more elegance this way. If past Only Watch auctions are to be an indicator of what to expect this will be big.
Estimate: CHF 700,000-900,000
FINAL THOUGHT
I can't help to think that sometimes, the intended purpose of the auction is forgotten, which is to benefit those with Duchenne Muscular Dystrophy, and instead emphasis is placed on the opportunity for collectors to acquire a unique piece and for manufactures to gain brand equity and prestige. The associated publicity seems a bit misguided as well, but then again, such is life and in order to align incentives for each party involved, it is completely understandable that such measures must be taken. Anyway, good luck to all bidding, and while I have stated some passing thoughts I had, there is nothing wrong with donating to charity while gaining a fantastic timepiece, everyone wins!
For more lot information on Only Watch Charity Auction that will take place on the 7th Novemeber in La Reserve Hotel, Geneva, visit the official Only Watch & Phillips Watches websites to view the catalogue.