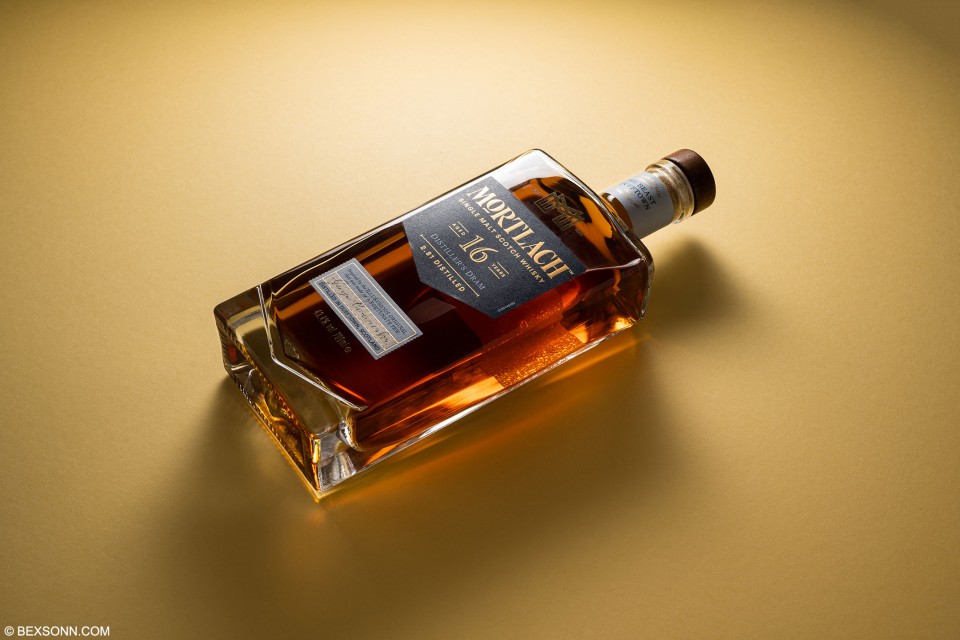 Mortlach was founded in 1823 and was the first of Dufftown's "Seven Stills" to be licensed. It came to power under the guide ship of George Cowie & Son, who's unique distillation regime produced a famously "meaty" whisky, which was highly prized by blenders. It was for this reason that it was acquired by John Walker & Sons, and so important to them was it that little stock was left available for bottling as a single malt. The Flora & Fauna release was the first official distillery bottling (a dram we've yet to try), but it was not until 2014 that Mortlach was bottled under its own fully fledged single malt brand.
The 16 year old was discontinued at the end of 2013 in advance of the new core range being introduced, but the age-statement returned in 2018 when said range was revised and relaunched. This expression is a revival of the original 16yo expression, however, when first released it was met with scepticism for various reasons but over the last few years it has overcome this. Aged exclusively in 100% ex-sherry casks, this whisky is inspired by the iconic first bottling of the 16-year-old release that only a fortunate few have had the please of tasting.
On the nose: there is a warm invitation of maraschino cherries, currants, raisins and a hint of tangy pineapple. These initial notes are closely followed by toffee, vanilla, lemon zest, marzipan and clementines. Spicy notes of nutmeg, cinnamon and cloves start to appear, alongside suggestions of stem ginger. Completing the nose are notes of dark berries, brown sugar and butterscotch. On the palate: you are greeted by notes of currants, stewed dark fruits, a hint of pineapple, butterscotch, honey and vanilla. After a few swirls notes of cinnamon, cloves, mixed spices and lemon zest start to emerge. Rounding-off the palate are notes of ginger, nutmeg, tobacco and dark chocolate. The finish: is medium, sweet and spicy, with lingering notes of oak and a hint of smoke.
The verdict: This isn't the first time we've tried Mortlach but I think it is fair to say there has been an improvement from the first 16yo expression released back in 2014. This is a drop of liquid gold that intrigues from the nose to palate, which is rich in depth of flavour that is quite nicely balanced. With a ABV of 43.4%, it doesn't really require any water, though I must admit a decent dram with one block of ice makes this dram even more enjoyable.
This Mortlach 16 Year Old Single Malt Scotch Whisky is available to purchase at any well-stocked whisky shop and is priced at £80. For more information on Mortlach, visit malts.com
You might also like