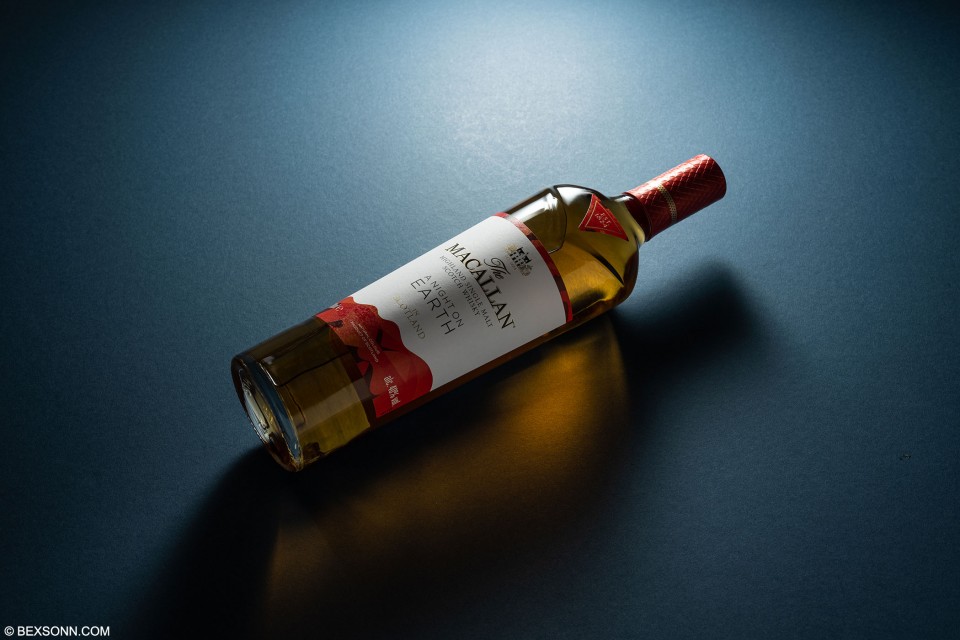 I think it is fair to say we do like a dram or two of Macallan here at BEXSONN. However, this expression is perhaps a little unusual, even for us. This expression tells the story of Scotland's world-famous Hogmanay festivities celebrated annually on 31st December, A Night on Earth in Scotland captures the universal joy of celebrating the change of year. This seasonal release is a collaboration with acclaimed Japanese-French illustrator Erica Dorn, whose artwork has featured in director Wes Anderson's films.
A Night on Earth in Scotland is created from a selection of The Macallan's exceptional American and European oak sherry seasoned casks, along with American ex-bourbon barrels to deliver its rich, sweet shortbread-like character. A whisky referencing the rich Scottish delicacy traditionally gifted and eaten at Hogmanay, punctuated by festive notes of dried orange and spice.
On the nose: there's a waft of apple crumble, closely followed by plums, toffee and vanilla. These initial notes are followed by strong suggestions of cinnamon, spices, lemon zest, nutmeg and ginger bread biscuits. Notes of brown sugar, orange sponge and a hint of a meaty note starts to emerge. Completing the nose are notes of rosemary, stewed figs and marshmallows. On the palate: those spicy notes of ginger and cinnamon are ever-present, alongside notes of green herbs and marmalade. There are notes of cracked black pepper and bitter dark chocolate floating around. Rounding-off the palate are notes of coffee, aniseed, oak and a waxy bergamot note. The finish: is medium/long, dry, with lingering notes spices, butterscotch and oat biscuits.
The verdict: This new expression from Macallan reminds me a little bit of the Concept No. 1 but with less intensity! Its nose is rather delightful and the palate can appear to be a bit overbearing, however, leaving it to breathe for around 10 minutes yields more lighter, fruitier notes. The Macallan Night Night On Earth in Scotland has an ABV of 40%, so it perhaps doesn't require any water. This whisky is perhaps a little different from the typical Sherry bombs that I've sampled from Macallan but it nonetheless still showcases their skill in creating beautiful non-age statement drops of liquid gold.
The Macallan Night on Earth in Scotland Single Malt Scotch Whisky can be found at any well-stock whisky shop for approximately £120. For more information on this Scotland expression, visit themacallan.com.
You might also like