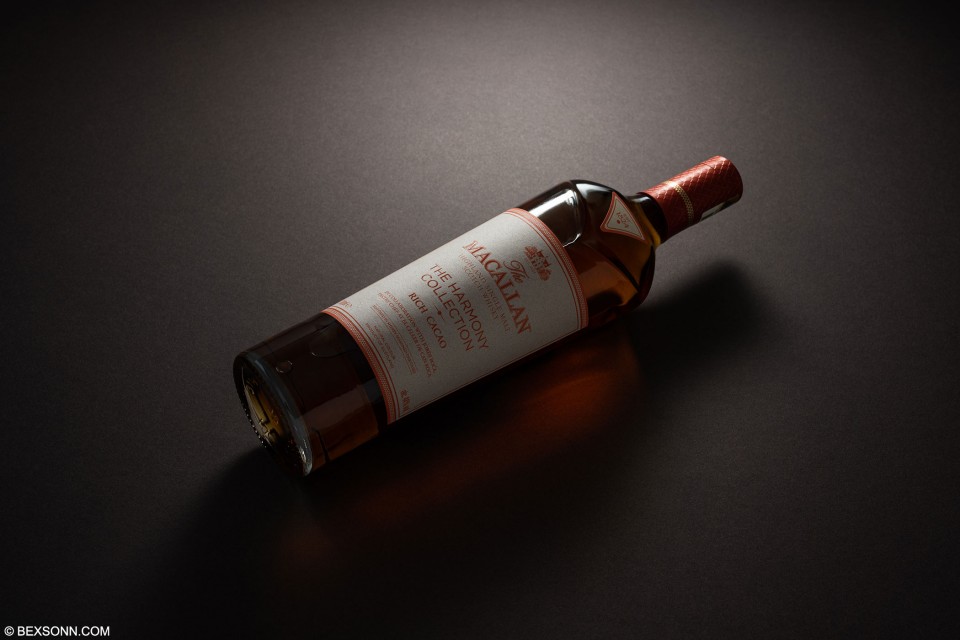 Macallan like creating new limited series and to be honest, so does the whisky collecting community when they do, but it is sometimes met with disapproval. That said, one series that has seen quite a lot of success of the past few years is that of the limited edition numbered series and those of you that know this series, will know that the first is the most important – even if it's not the best.
This first in the series of The Macallan Harmony Collection is a collaboration with renowned pastry chef Jordi Roca of three Michelin star restaurant El Celler de Can Roca, this release brings the worlds of chocolate and whisky to life. To create the first limited edition whisky in a new annual release series, The Macallan Whisky Maker Polly Logan embarked on a unique journey to Girona, Spain, where she immersed herself in the world of chocolate, exploring the chocolate-making process and uncovering the distinctive flavour profiles at Casa Cacao. Polly worked with Jordi Roca, owner of the famed chocolate boutique and hotel, Casa Cacao and the youngest of the acclaimed Roca brothers. As part of the exploration, she also spent time with master chocolatier of Casa Cacao, Damien Allsop.
On the nose: there's a waft of currants and sultanas, followed by vanilla, maraschino cherries and dark chocolate. These initial notes are closely followed by notes of cinnamon, star anise and nutmeg, alongside notes of butterscotch, honey and ginger. Completing the nose are notes of old leather, liqourice, tobacco, green herbs and a hint of lime. On the palate: those notes of currents and sultanas are ever-present, however there are strong suggestions of toffee, oranges and lime zest. Notes of cherries and butterscotch start to appear, followed by that dried spice note, cinnamon and stem ginger. Rounding-off the palate are notes of honey, dates and dark chocolate. The finish: is medium, bittersweet, with lingering spices, chocolate and nutty oak.
The verdict: This first in the series of the Harmony Collections and reminds me of something a little older than it's no-age statement may suggest. The nose and palate are rather delightful, though it does lack a little in the way of depth but is still unmistakably Macallan. The Macallan Harmony Collection Rich Cacao has an ABV of 44%, so it doesn't really require any water. Though, leaving it to breathe for 5 minutes yields more flavour.
The Macallan Harmony Collection Rich Cacao Single Malt Scotch Whisky is available at well-stocked whisky shops and is priced at approximately £120 – however, you'll likely have a better chance of purchasing one from an online whisky auction. For more information on this Limited Edition Harmony Collection Rich Cacao expression, visit the official Macallan website.
You might also like