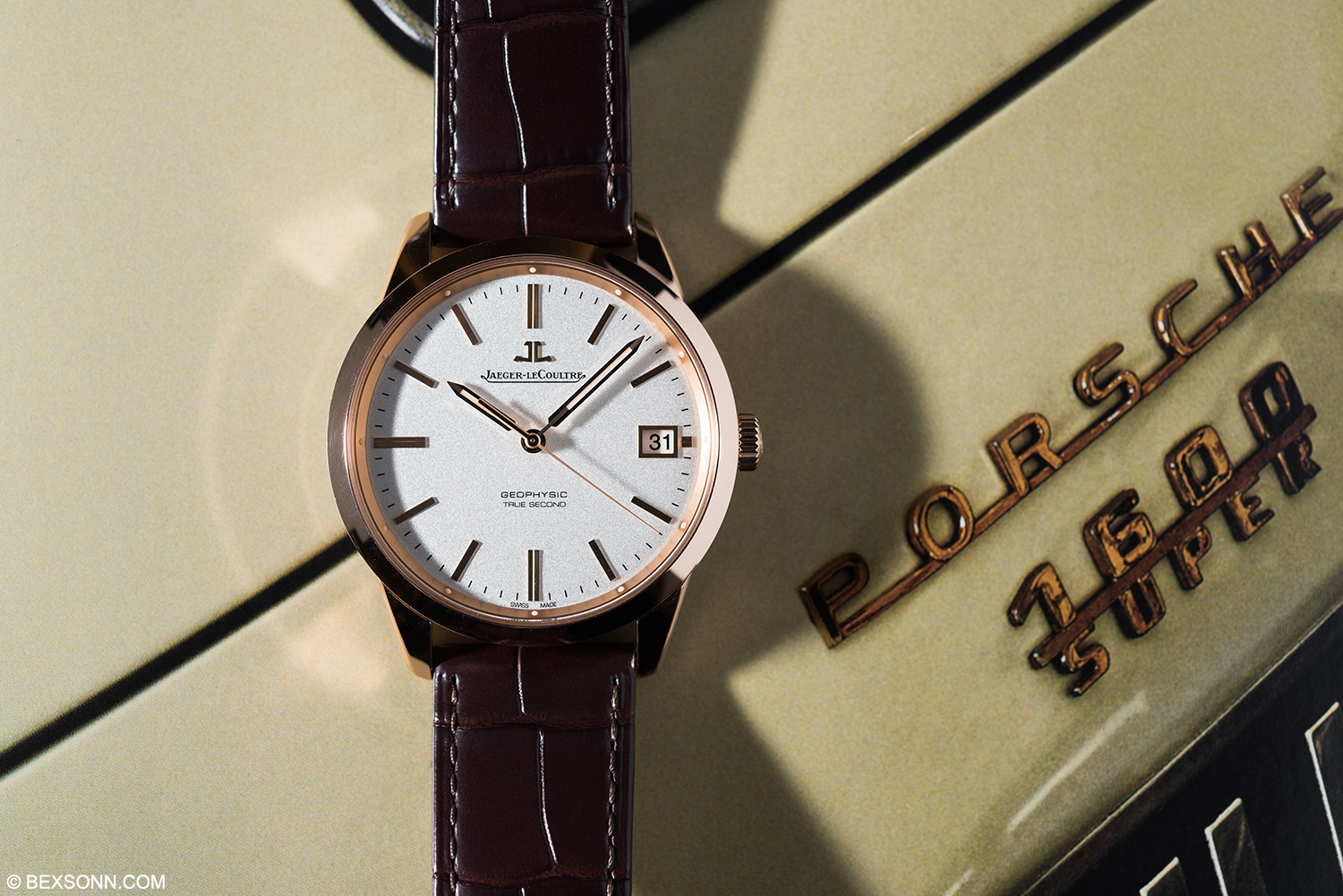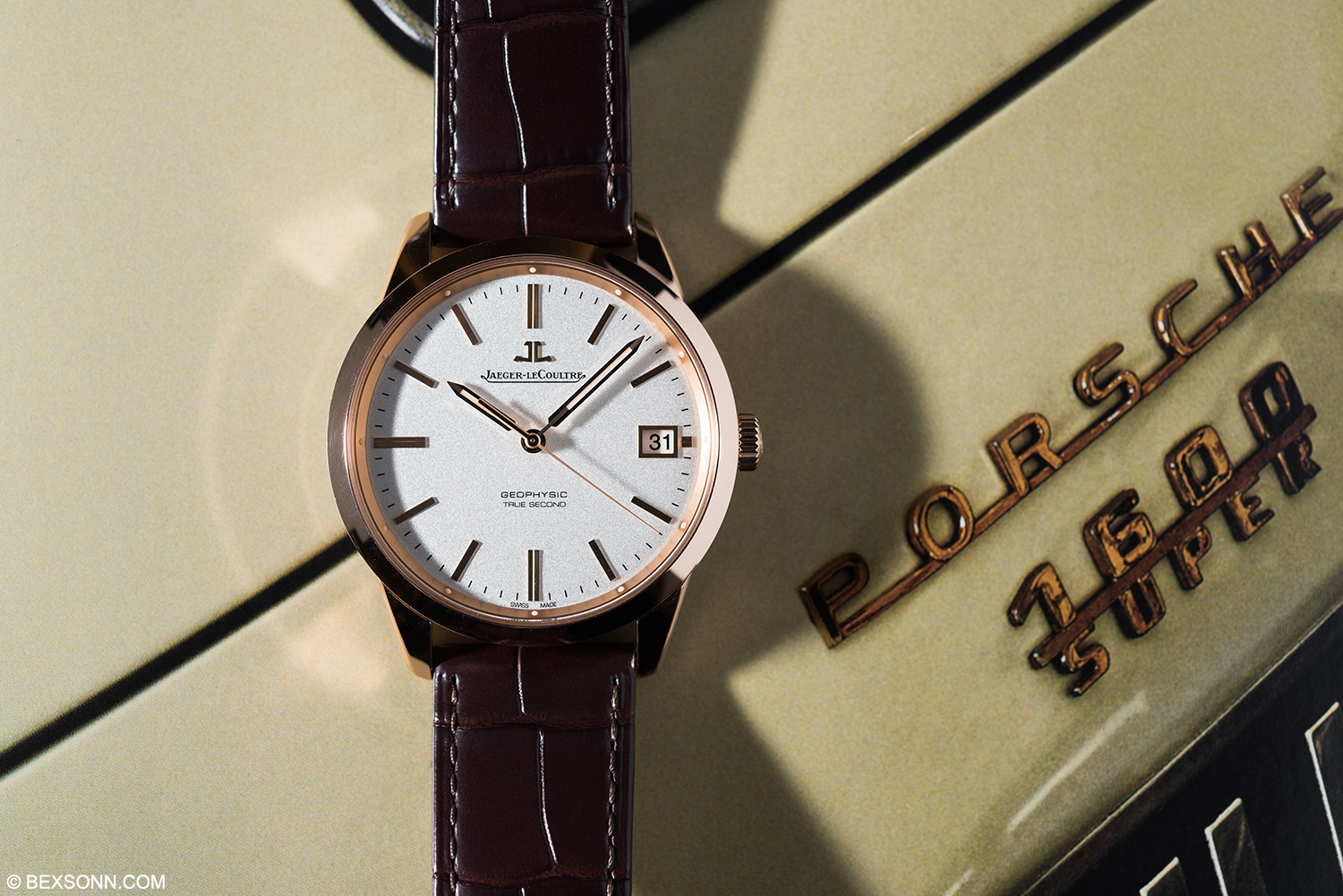 Jaeger-LeCoultre Geophysic True Second: Today, we have on our hands the new Geophysic from Jaeger-LeCoultre. It tells you the time and the date. Sure, it seems simple enough, and perhaps that is the most venerable aspect of this watch. Simplicity is often a cumulative result of many complicated and subtle details done right. This new release, ladies and gentleman, is the epitome of that statement.
USABILITY & ACCURACY
We've looked at the Geophysic 1958 released last year, Jaeger-LeCoultre's tribute to it's original, and we're big fans. It ticked all the boxes of what a reissue should be, but what we are looking at today is something different. The only thing that remains from the original are the objectives that Jaeger-LeCoultre built that watch around.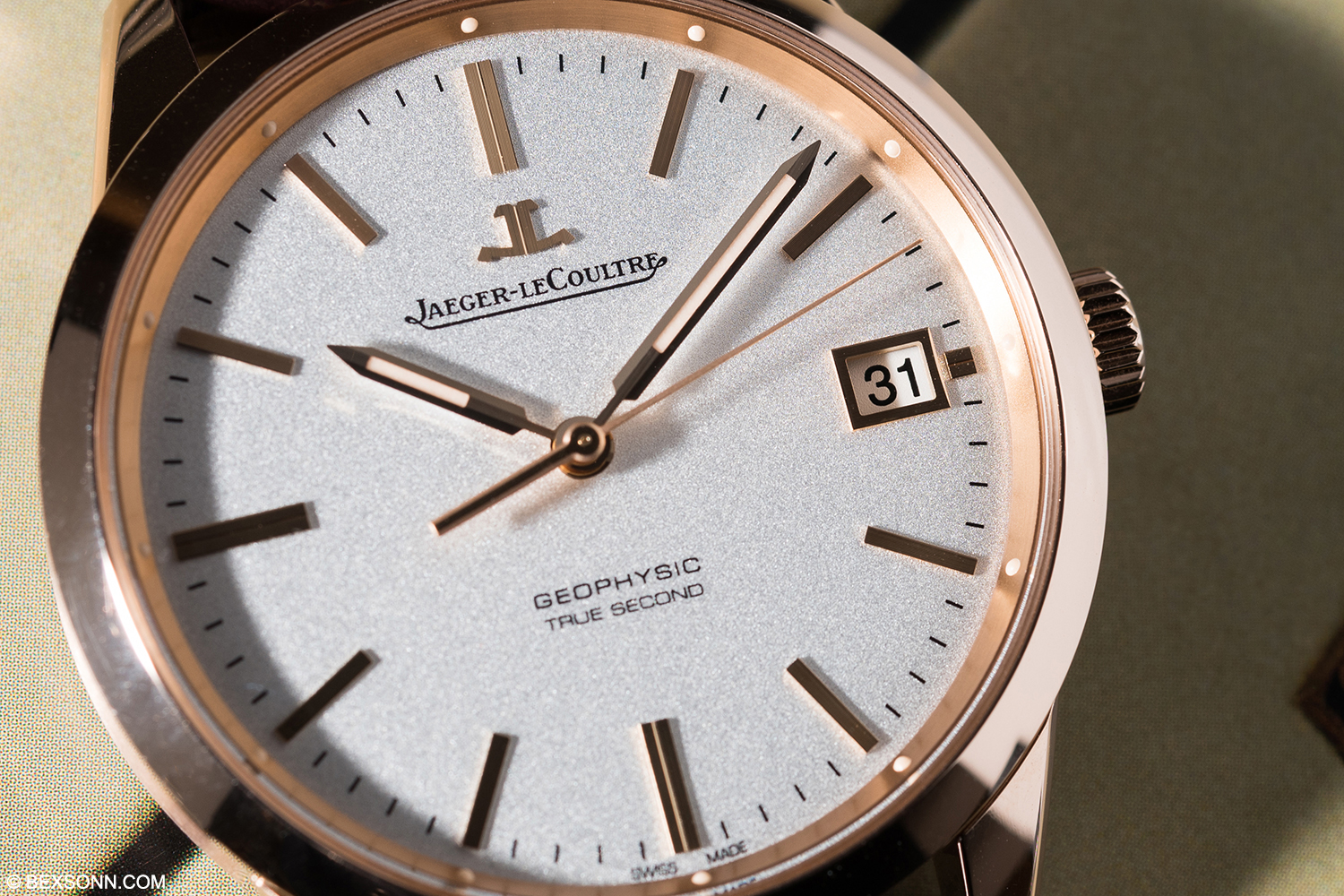 Maintaining the original intentions of accuracy and usability, they have crafted a brand new watch, with a brand new movement. This is no reissue. Every little detail of this new offering was considered in order to produce a watch that could perform and be operated effortlessly.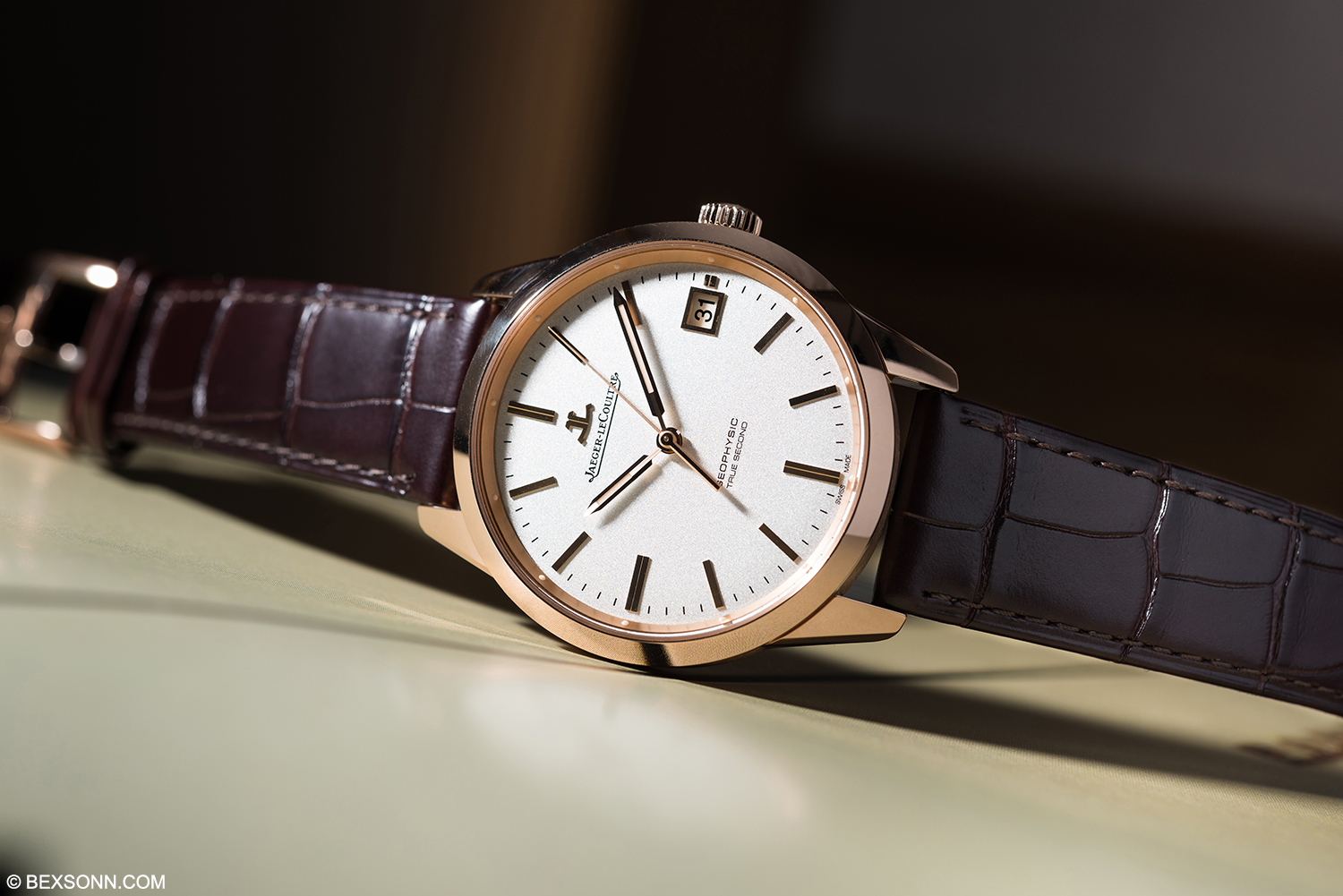 Beginning with the dial, legibility was of utmost importance to Jaeger-LeCoultre when producing this watch. While in the photographs it may simply look like a white dialled, time only watch with index markers, a closer look reveals what was done in order to maximise legibility. The dagger hands, for instance, one of my favourite things about this watch (it just looks so cool) are polished so that it can reflect light effectively. On top of that, the form of the hands themselves are multi-faceted, flat in the middle but angled downwards on it sides, enabling it to reflect light from different sources. The index markers, when looked at with a loupe, have a wavy pattern on its surface, to maximise its surface area and once again, reflect more light. Inversely, the dial is matte and has a grainy texture, contrasting with the hands and markers so that they stand out even more. If all else fails, there are luminous dots on the flange (a nod to the original Geophysic) and on the hands, which uses Superluminova.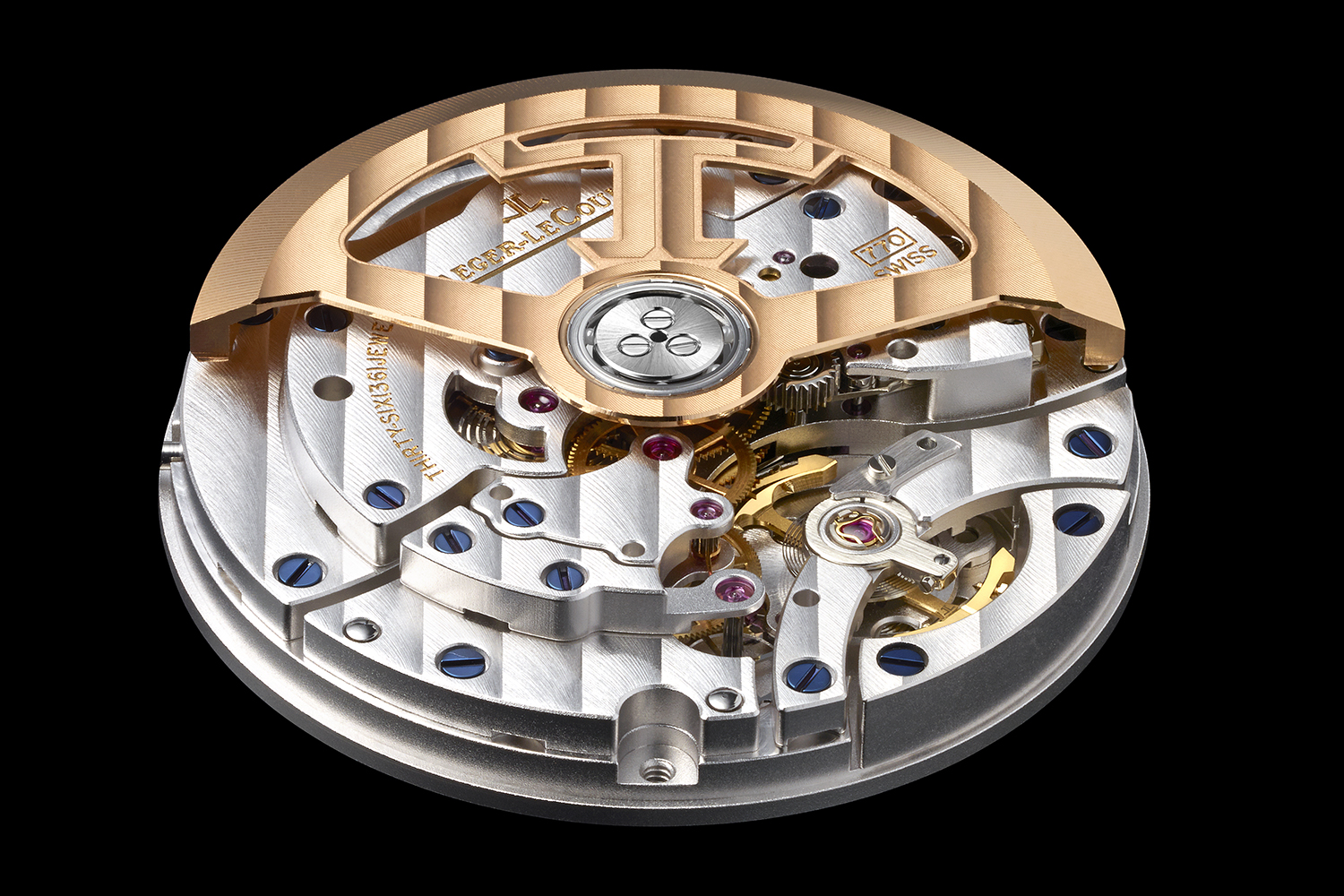 The brand new JLC Calibre 770 found in the Geophysic, is somewhat of a revelation. First and foremost, it has what Jaeger-LeCoultre call a true second mechanism, more commonly known as a deadbeat second, where instead of the familiar sweeping of the seconds hand, it ticks. Yup. I know what you might be thinking, but I'll address that later. Seeing a seconds hand tick has become normal in our daily lives, due to the advent of quartz watches and this in turn, plays down anything that could be special about a hand ticking. It is important to remember though, that a mechanical watch is entirely powered by the winding of the mechanism, and to make a hand tick, requires an immense amount of energy. To achieve this, Jaeger-LeCoultre used a second mainspring close to the axis of the movement to gather energy and release it every second. This new mechanism required over 60 parts to produce, giving you an indication that it is far from something simple. Why go through the effort? Well, by making the watch tick, it gives a far more accurate indication of the exact time, hence the name 'true' second.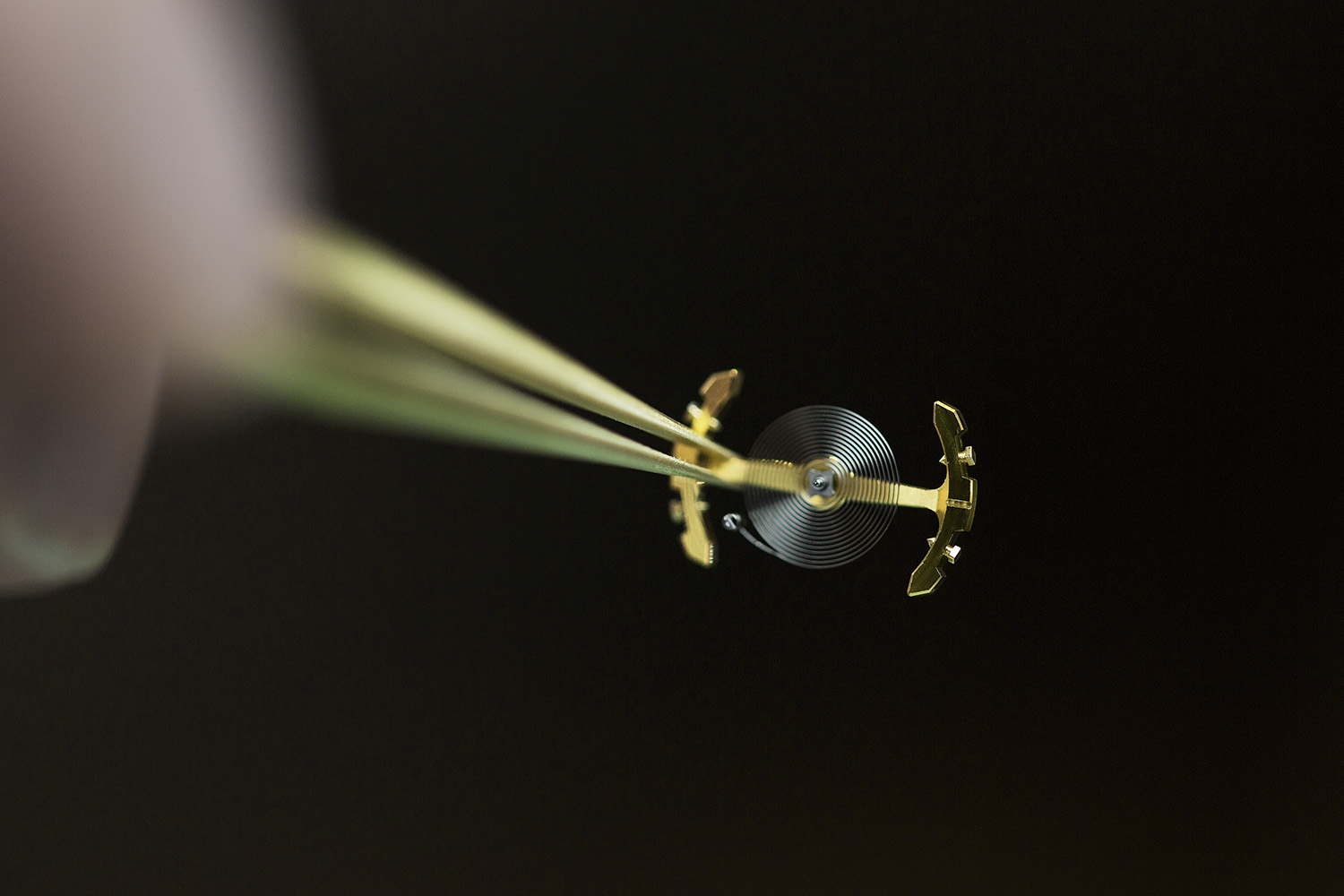 Furthermore, to save energy so that it can be used for the true second, the Geophysic adopted, for the first time in a Jaeger-LeCoultre production watch, the Gyrolab balance. First used as a concept in 2007 on the Extreme Lab 1, it is atypical in its shape, much like a curved letter H. With a shape like this, rather than the usual circular shape, less friction is produced, which in turn saves energy and allows the balance to oscillate more freely. Moreover, the use of the second mainspring and Gyrolab balance allows the Geophysic to maintain precision and consistent energy distribution.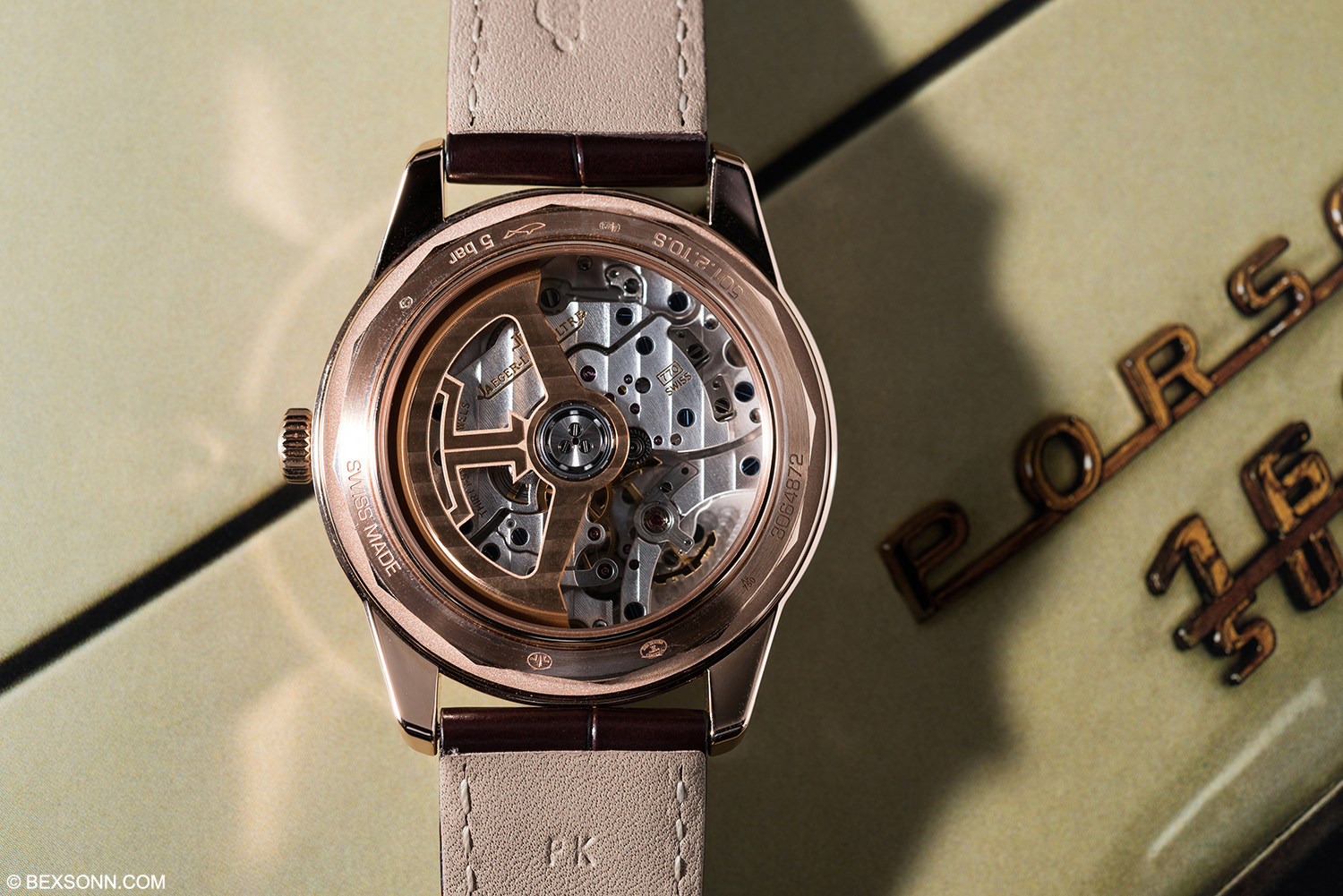 We're not done yet. Further measures were taken with this Geophysic in the name of accuracy and usability. The movement allows the user, when changing time zones, to adjust the hour hand independently through the first position of the crown, while the second hand continues to run and the minute hand remains still. This consequently allows the time to be accurate to the second. What's even cooler is that you can set the watch forwards or backwards, with the date wheel able to go backwards as well! This may sound like I'm getting a little fan boy-ish about the Geophysic, but a lot of watches get damaged when this is done.
FINISHING AND THE PARADOX OF THE GEOPHYSIC
We've addressed how this watch is an absolute marvel when it comes to time accuracy and how user friendly it is but the buck doesn't stop there. Looking at the Geophysic, at a healthy 39.6 mm in size, you immediately get a sense that no shortcuts were taken.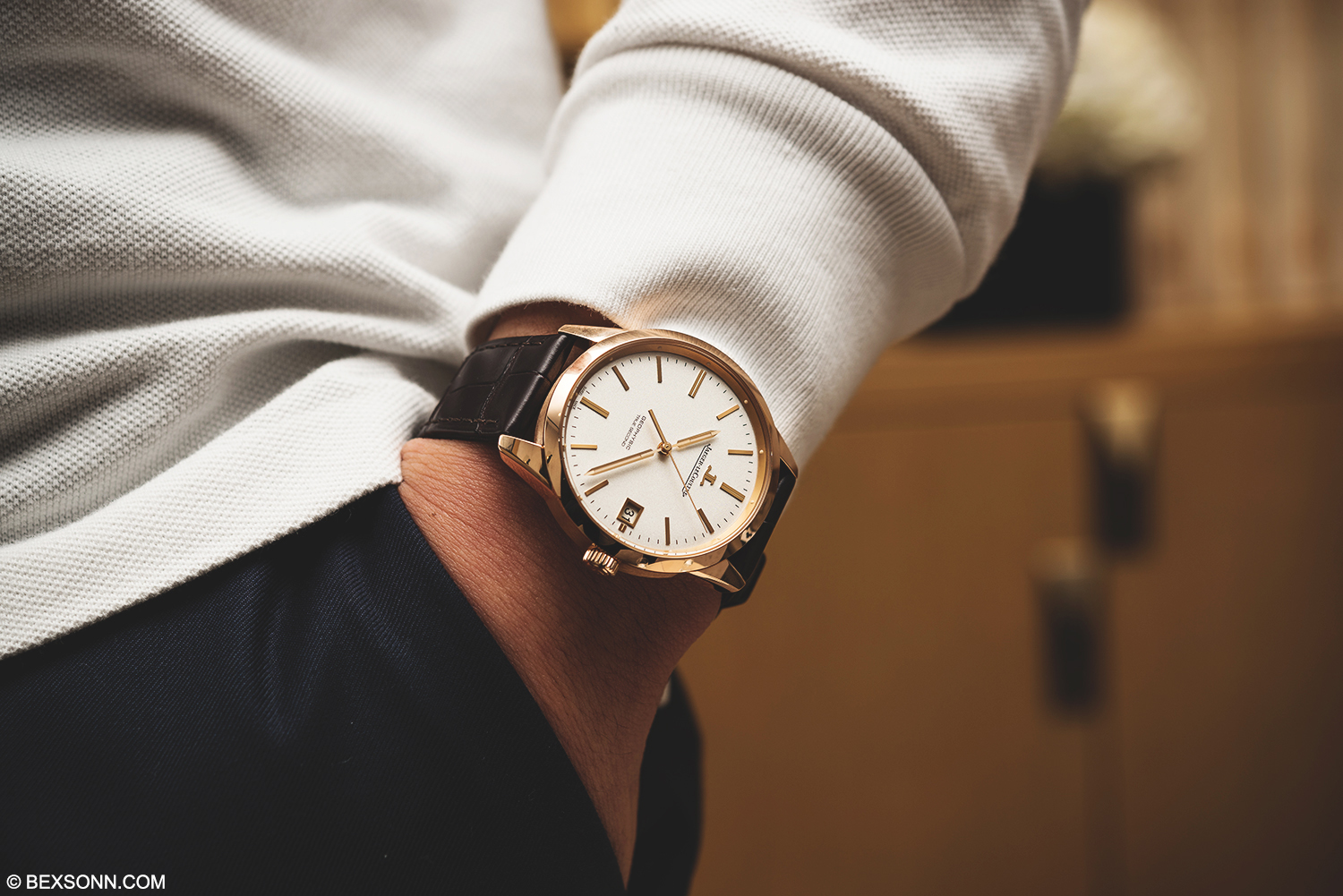 On the wrist, the watch just feels so well built. The case sits nicely, and I really do mean it when I say photographs do not do it justice. As I mentioned, steps were taken to ensure the markers and hands reflected light effectively, and while the intentions were practical, aesthetically, it makes the watch pop and glimmer.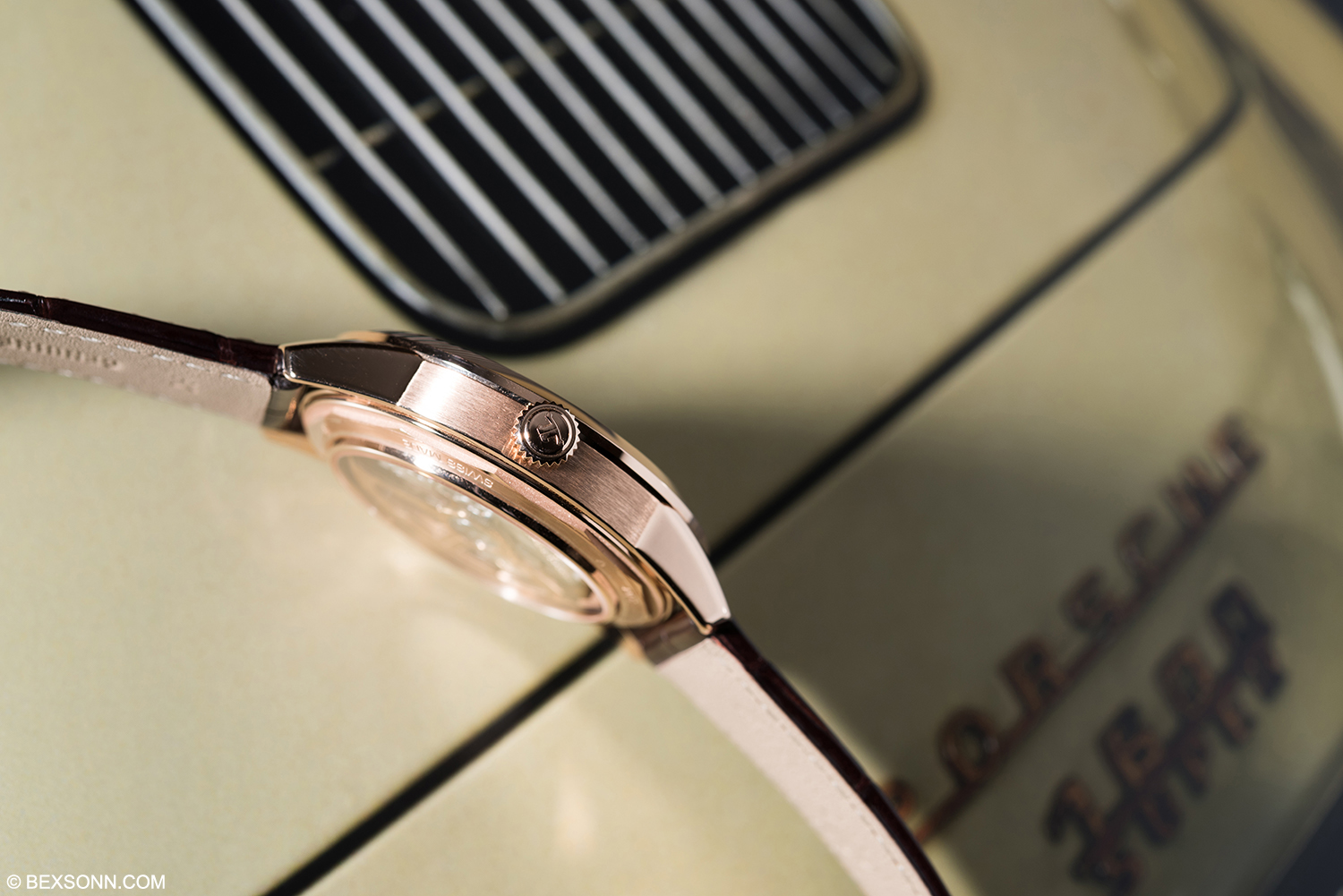 Here comes the peculiar bit. Every technological feat that has been put into the Geophysic entirely suggests that it is a tool watch, even its origins are of one. Yet, everything about it looks the part of a haute horlogerie watch, with an expertly finished case combining satin finished sides contrasting with the rest that is polished. The movement as well, is something of a step up by Jaeger-LeCoultre, using a solid gold rotor and finished to a high standard. It is an interesting paradox that really gives versatility to the watch that not many can offer.
ADDRESSING THE QUARTZ CONUNDRUM
So, coming back to the ticking. I completely understand that watch collectors come in all forms, and while some of us may happily smirk at those who think this is a quartz watch, there are others who would feel uneasy dropping cash on a watch that others will think is run by a battery. I am sure Jaeger-LeCoultre was aware of this and certainly, while I think it is admirable that they stuck to the philosophy of the original Geophysic, this is not a watch for everyone.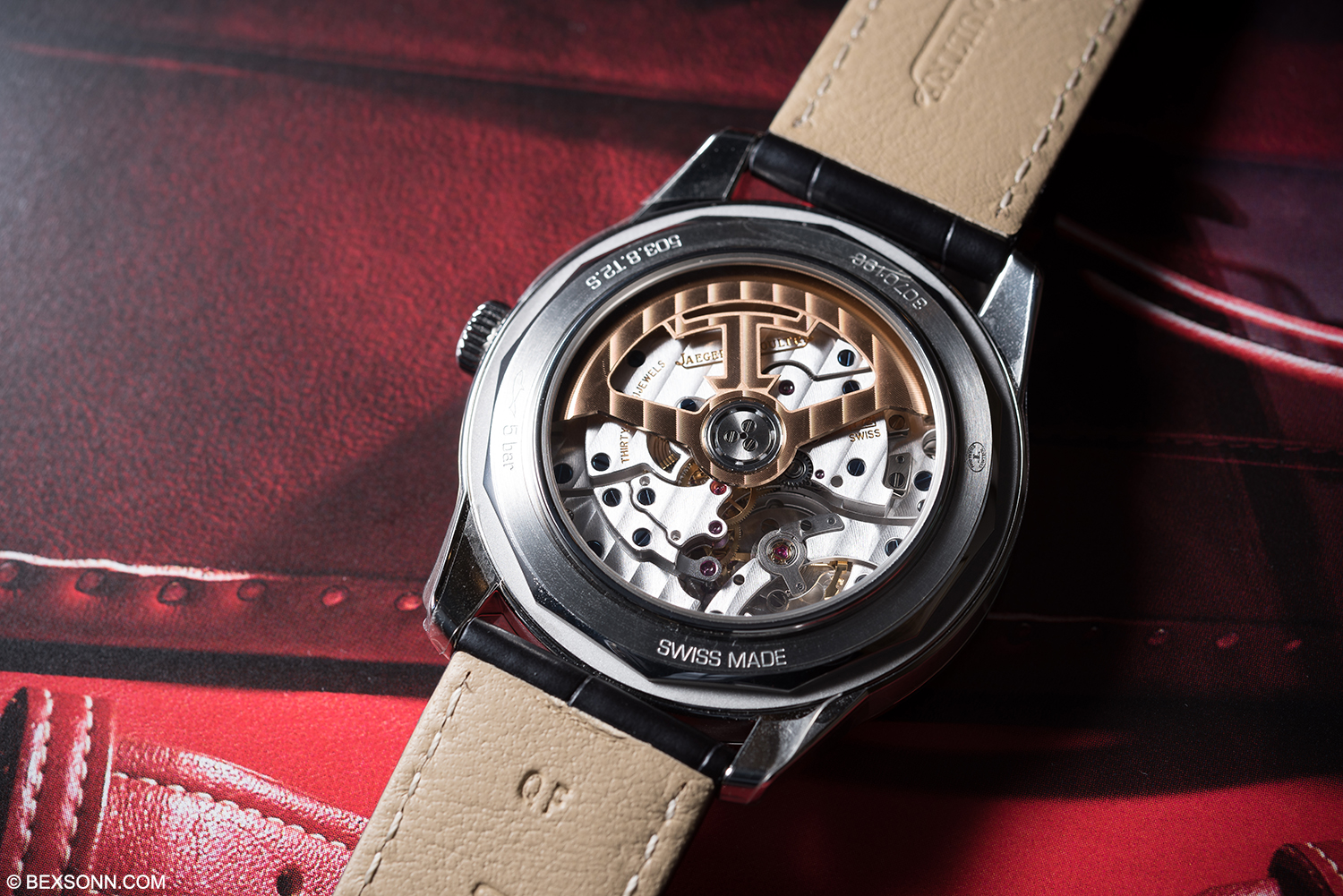 For me, when I first got into watches, I couldn't fathom paying mechanical watch money for one that resembled a quartz, but as I started getting more interested, I slowly shifted, becoming intrigued. And as you can imagine, once I learnt about how these mechanisms worked, I was hooked. Sure, someone may ask you why you bought a quartz watch, but the real joy for me would be stopping the guy in his tracks by turning the watch around and saying (with a wry smile), but actually…
Maybe it's wishful thinking, but I feel that it would really reveal a depth to the individual's horological appreciation and if I saw someone with a ticking mechanical watch, I'd be impressed. Besides, there is a certain joy in no one realising but you yourself knowing you have a piece of engineering marvel on your wrist. A practice in quiet satisfaction and discretion I say.
THE ENCORE
I haven't mentioned yet, that unlike the previous year's Geophysic 1958, this year's offering is not a limited production watch, but instead will be part of the permanent collection. With that in mind, it was fitting that Jaeger-LeCoultre released a whole collection, and that's where the Universal Time comes in.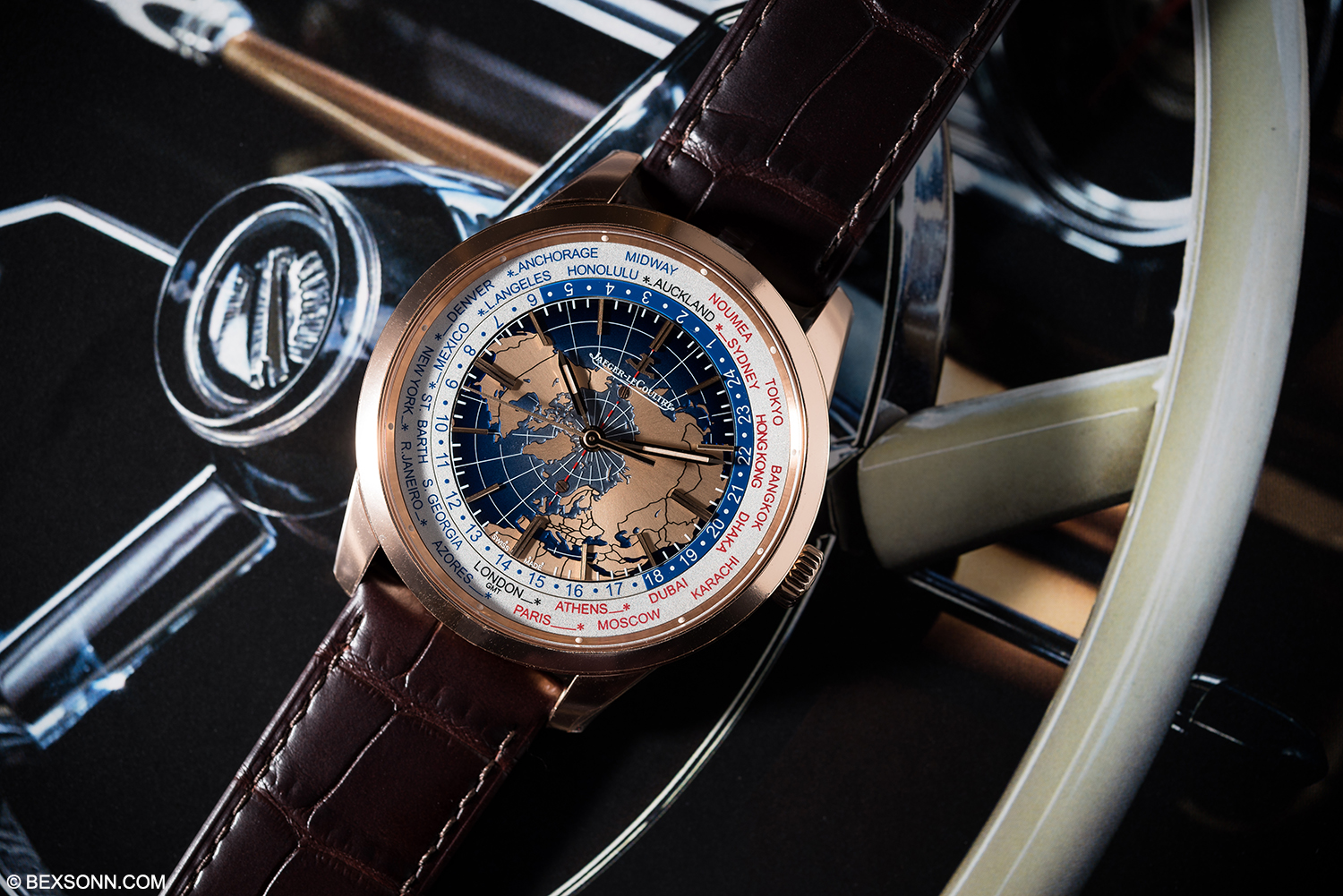 At a slightly larger size at 41.6mm, and powered by the JLC calibre 772 (based on the 770), it has all the perks mentioned that the Geophysic True Second has, along with a world time function. Displaying 24 time zones at once, it has a world map on the dial, mixing sunburst for the countries and a deep lacquered blue for the ocean. Of course, usability always had precedence when designing this. The city disc is fixed, so that they always correspond with the world map. Travellers only need to set their local time via the crown, using the mentioned independently moving hour hand, and voila, you will be able to tell the time in Tokyo or London, without having to fiddle around.
CONCLUSION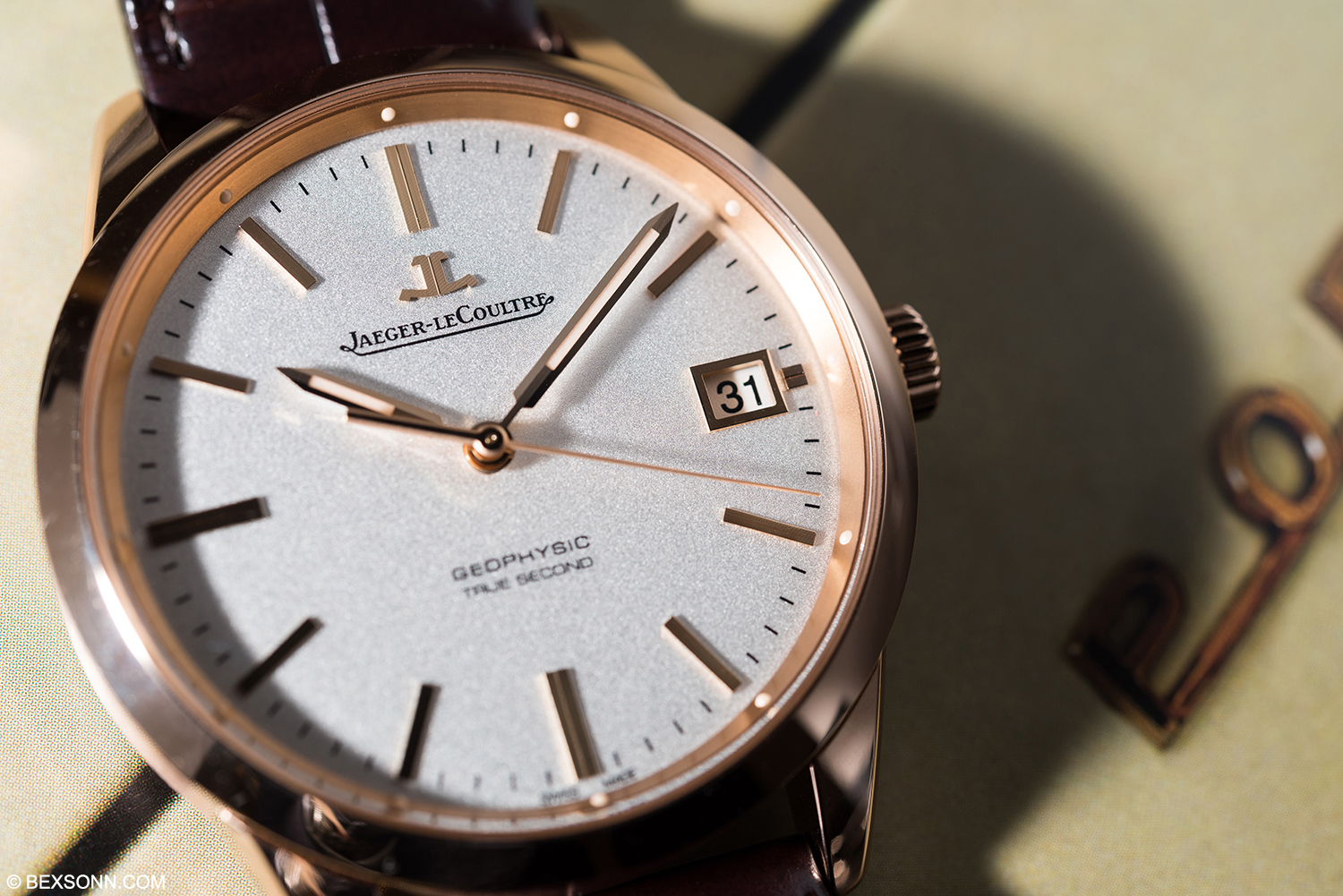 The Geophysic True Second comes in steel or rose gold, with the steel variant coming with a deployant buckle and the gold with a tang buckle. While no shortcuts were taken by Jaeger-LeCoultre in order to produce a watch of the highest standards, what really impresses me are the prices, especially in steel. Priced at £6,400 for the steel, you are getting a lot of watch for the money, everything from the finishing to the movement and its complexities. For the gold, it is priced at £12,800, which still remains highly competitive.
To give an indication, we went to take a look at the Geophysic one day after its unveiling at Jaeger-LeCoultre's flagship store on Old Bond Street, and already, all the steel ones had sold. Hence why you see a certain steel version lacking in our photos.
I am very much a believer that the best design often goes unnoticed, the notion that the design is so logical that people simply assume it was always meant to be like that; a problem solved so well, that people forget that there ever was one in the first place. I believe Jaeger- LeCoultre have ticked these boxes, with the Geophysic being an exercise in the little, finer details. Sure, a lot of it will go unnoticed, because the wearer will simply assume watches are meant to be this easy to use. And there lies the irony of great design, but that's ok, because for those who do appreciate it, it makes it that much more worth it.
So there you go, the Jaeger-LeCoultre Geophysic True Second, it tells the date, and the time. For more information on the Geophysic True Second, visit the Jaeger-LeCoultre website.