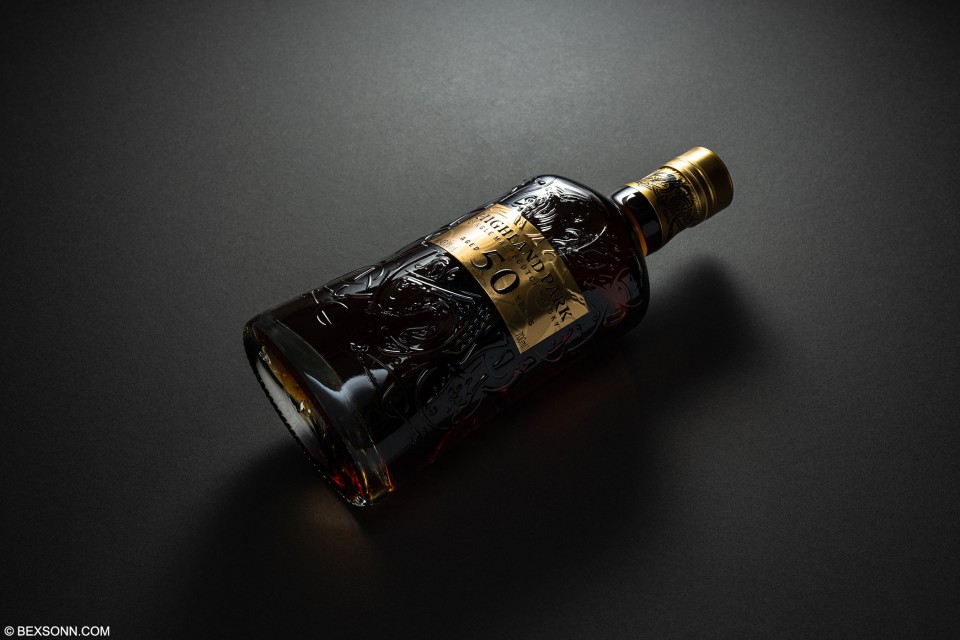 This is not the first time we've dabbled in Highland Park scotch, we have of course posted tasting notes here on the 30-year-old and 40-year-old expressions. If you were unaware, The Highland Park distillery that is steeped in history, stands on a hill overlooking Kirkwell, Orkney's mail town – on an area of common land long known as the High Park of Rosebank. Established in 1798, of course as an illicit distillery, Highland Park describe themselves as the most Northern distillery in the world that above all creates some of the most taste bud tingling Scotch whisky. Their whisky is known for being rich with notes of honey, oranges, oak, with a slightly salty nature but most intriguingly, a touch of smoke/peat.
Master Whisky Maker, Gordon Motion, selected nine refill casks first laid down in 1968 and married them together in 2008. Re-racked into first-fill sherry seasoned oak casks, they were left to harmonise for a further 12 years. Finally, in 2020, he selected just one European oak butt and married it with some of our 2018 batch of 50 Year Old, kept back specifically for this purpose.
On the nose: is an intensive waft of sweet, rich black cherries, marzipan and an ever-so-subtle waft of peat. These initial notes are followed by lemon zest, an old leathery aroma, green herbs, Muscovado sugar, spices, cinnamon and cardamom. Rounding-off the nose are notes of dark chocolate, toffee, salted caramel, Christmas cake, tobacco and clementines. On the palate: there are flavours of sweet, stewed peaches, peat, all-spice, vanilla and marzipan. These are followed by a rich dark chocolate ganache, mint, cardamom and cinnamon. Notes of old leather start to reappear, as well as tobacco, clementines and lemon peel start to emerge. The palate is completed by notes of ripe plums, green herbs, a touch of espresso and orange peel. The finish: is long, smooth, sweet, with lingering currants and spices.
The verdict: The 40-year-old we posted tasting notes on a few years ago was just sublime and offered up some brilliantly rich notes. This 50-year-old expression is almost like a more intense version that just keeps offering more and more rich, deep notes. It is so well-balanced with the right amount of sweetness, spiciness, body and peat that has great depth. With an ABV of only 43.8%, it's not really a Scotch that requires any water but if required, then only add just a few drops. Also allowing it to breathe for 5 – 10 minutes, yields more notes too.
Highland Park 50 Year Old Single Malt Scotch Whisky is available well-stocked whisky shop, for approximately £23,300. For more information on this 50-year-old expression, visit highlandparkwhisky.com.
You might also like