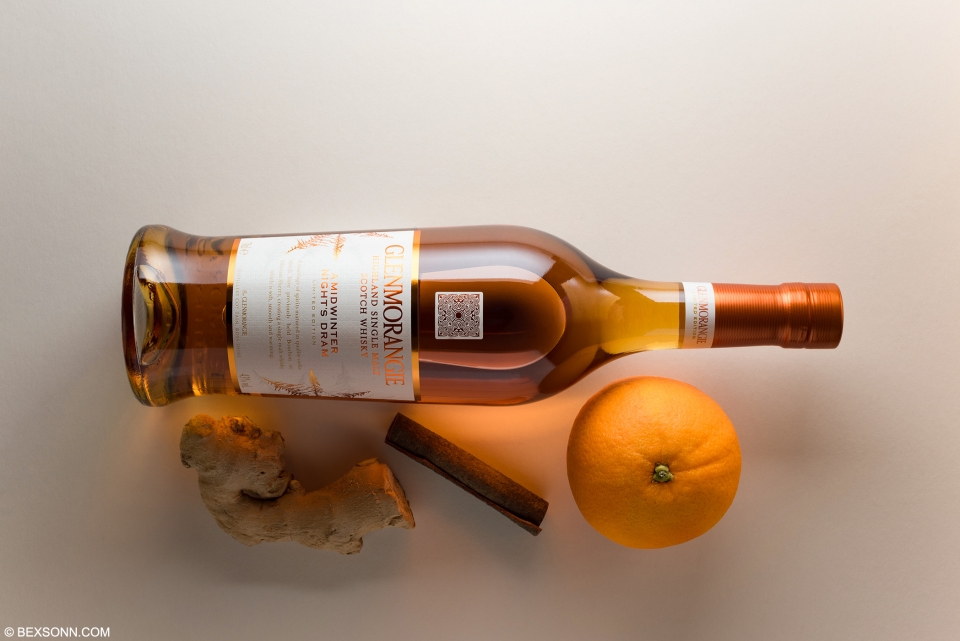 It was well over a year ago when we first tasted this, but we thought, what better time could there be to post our tasting notes on this winter inspired drop of goodness, by the folks over at Glenmorangie. Inspired by the long-held tradition where The Sixteen Men of Tain were treated with a special whisky in the festive season, created by the Master Distiller, as a thank you for their role in the creation of Glenmorangie. This gift was shared by the Men of Tain with friends and family from St Andrew's Day to Christmas to Burns Night. To this day, these select craftsmen are entrusted with the secrets of the distillery. Their dedication, skill and attention to detail, passed from one generation to the next, remains integral in the creation of Glenmorangie.
 Reflecting the infamous Scottish winter, a 'Midwinter Night's Dram' unites whisky matured in the finest quality Bourbon casks made from American white oak, delivering Glenmorangie's classic house-style which is smooth and soft with notes of citrus, vanilla and almonds. Complementing this elegant spirit is a fuller-bodied liquid, extra-matured in the very best Oloroso Sherry casks of the type most famously used in their award-winning expression, Glenmorangie Lasanta. The marriage of these two malts creates a whisky which displays the balance between an underlying sweetness and a rich, spicy, nutty top-layer.
On the nose: is a lovely welcoming note of pure orange marmalade, followed by Christmas pudding, mulled wine, vanilla and a hint of mint. These initial notes are followed by notes of lemon zest, a light floral note, toffee, some spices (cloves, cardamom) and chocolate. Rounding off the nose are notes of lavender, toasted barley, a hint of parma violets and brown sugar. On the palate: is a lovely rich note of orange marmalade, clementines, and those spicy notes, alongside cracked black pepper. These are followed by those Christmas pudding notes (alcohol soaked raisins), a bitter hint of mint and aniseed. The palate is completed with notes of stem ginger, almonds, butterscotch and toasted oats. The finish: medium-long, spicy, with hints of ginger, Demerara sugar, lingering oak and a lovely creamy texture.
The verdict: Glenomrangie's 'A Midwinter Night's Dram' is perfect for just that. It's full with all the notes you'd expect for this time of year. It's sweet, yet spicy and warming, with just the correct balance of these characteristics. With an ABV of 43%, in my opinion, you don't really need to add any water. However, if you need water then add in small quantities until it's right for you but to truly experience the full riches of the notes, then I suggest you leave to breathe for approximately  3 – 5 minutes.
Glenmorangie 'A Midwinter Night's Dram' Single Malt Scotch Whisky can still be found at any well-stocked whisky shop or online for approximately £40
For more information on this Limited Edition Single Malt Scotch, visit the official Glenmorangie website.