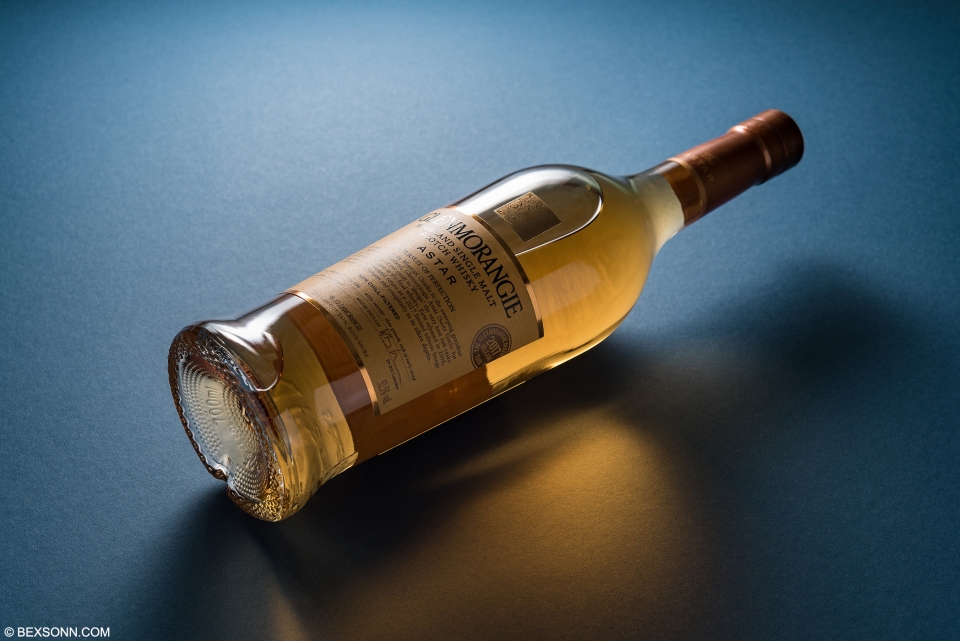 Every now and then Glenmorange release a limited edition expression – not to be confused with their Private Edition releases. There haven't been many but of those, the one that sticks out is the limited edition Astar. Back in 2008, Glenmorangie created Astar (Scots Gaelic for "journey"), a single malt whisky entirely matured in bespoke oak casks from the Ozark mountains of Missouri, designed to impart the wood's maximum flavour to the spirit.  Today, Glenmorangie Astar returns with a limited-edition release for 2017.
Glenmorangie has always regarded the oak casks in which whisky matures as vital to the quality of the final spirit. Such is the distillery's dedication to sourcing the ideal wood for whisky maturation, that its skill in cask management has been long renowned throughout the industry. The Astar's custom-made casks began their journey in the Ozark mountains of Missouri, where Glenmorangie carefully selected slow-growth oak trees, for their porous structure. Staves were cut from these oaks to the Distillery's exact specifications. Then, they were left to season in the open air for at least two years, to breathe and soften. After being coopered into oak casks, they were gently toasted to contribute further flavours of almond and coconut. Filled with bourbon, they were set aside to mature for four years to smooth away any rawness.  Finally, they were emptied, shipped to Scotland and filled with Glenmorangie's delicate and complex spirit, for a long, slow maturation.
Astar's first, limited release was much coveted. And ever since, Glenmorangie's Director of Distilling, Whisky Creation & Whisky Stocks, Dr Bill Lumsden, has longed to revisit the single malt's unique character.
---
ASTAR 2017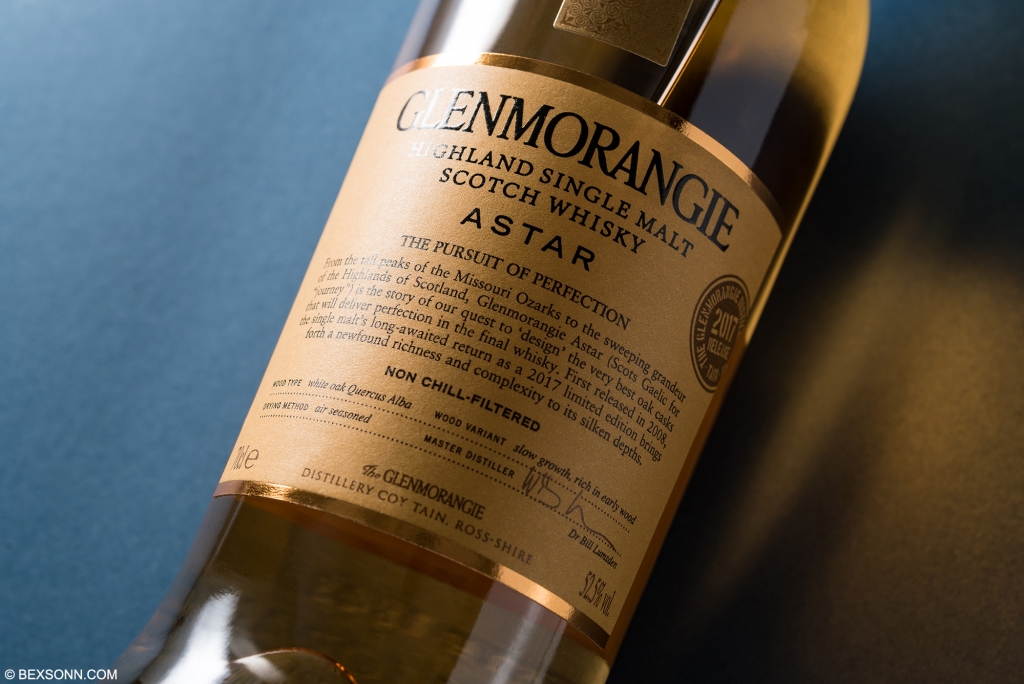 On the nose: you'll get an intense waft of sweet rich currants, closely followed by pineapple, butterscotch, vanilla, cranberries and pears. These initial notes are followed by turmeric, cinnamon, a salty buttery note, bananas, coconuts and a candy-like aroma. Rounding-off the nose are notes of lemon cheesecake, stewed red apples, marzipan and a light herbaceous note. The palate: is also replete butterscotch, bananas, those cranberries, vanilla and just a light suggestions of currants. The turmeric and cinnamon are also evident, as well as almonds and lemon cheesecake. The palate is nicely finished-off with notes of poached pears, toffee, salted caramel, milk chocolate, cigar tobacco and toasted oats. The finish: long, sweet and nutty, with lingering toasted buttery notes.
The verdict: This new limited edition release of the famed Astar, is a warmly sweet and enticing dram that is both well-balanced and full of the most beautiful notes that one could ask for – it is literally sunshine in a glass. Bottled at an ABV of 52.5%, this limited edition bottling of Glenmorangie Astar, in my opinion does seem to yield better result with a little encouragement of water. But be careful note to add too much as this can unbalance the flavours somewhat.
Glenmorangie Astar 2017 Limited Edition Single Malt Scotch can be found at any well-stocked whisky shop for approximately £79
For more information on 2017 Astar Limited Edition, visit the official Glenmorangie website.
You might also like