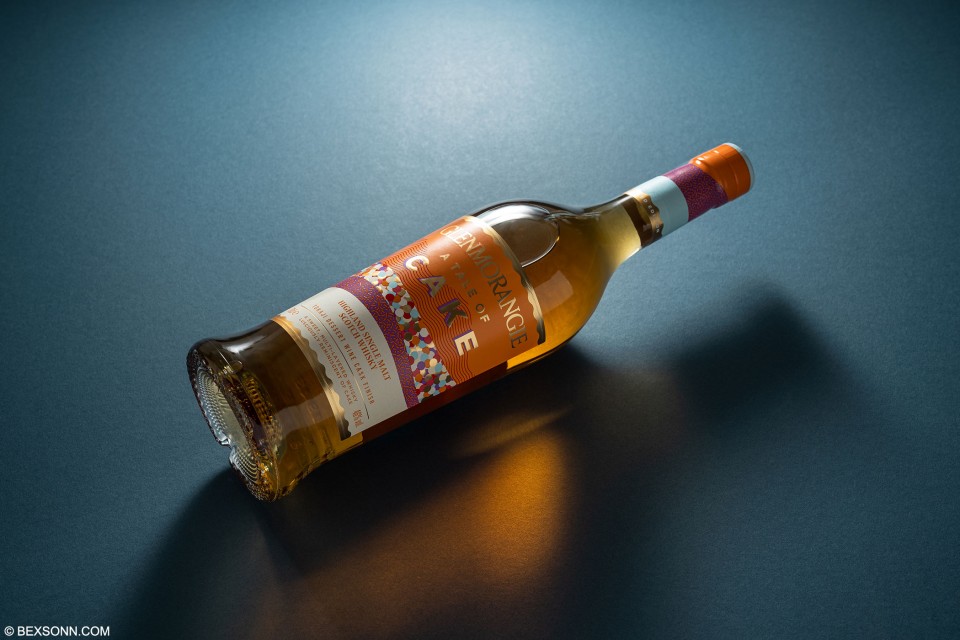 Every year for the past decade, Glenmorangie has released an intriguing, limited-edition single malt as part of the pioneering Private Edition series and a few weeks ago we were lucky enough to have been invited to an exclusive tasting online virtual tasting. Glenmorangie's: A Tale of Cake, celebrates all that is good about cake. And so delicious is this limited-edition whisky's flavours of honey, white chocolate and fruit, that award-winning pastry chef Dominique Ansel has dreamt up a cake and cocktail pairing – a "CakeTail" – in its honour.
As you'll know if you've been the Private Edition series, Dr. Bill Lumsden likes to explorer new, interesting techniques to extract the maximum depth in flavour from Glenmorangie's Scotch. This time round Dr. Lumsden found himself musing over how some of his most joyful memories involved cake – from baking with his granny, to the pineapple upside down cake his daughter made him for his birthday. Dreaming of encapsulating cake's magic in a single malt whisky, he experimented by finishing Glenmorangie in Tokaji dessert wine casks. Skilfully layering their sweet, honeyed notes with Glenmorangie's smooth, fruity character, Dr Bill created Glenmorangie A Tale of Cake.
On the nose: you'll get an intense waft of lemon, frangipane, vanilla, marzipan and passionfruit. These initial notes are closely followed by peaches, pears and a note akin to hundreds and thousands. There is a light mixed spice and cinnamon note in there, alongside elderflower, apricots and milk chocolate. Completing the nose are notes of brown sugar, a light mineral note, currants, old leather and spiced apples. palate: is also replete with lemon cheesecake, vanilla, marzipan, mixed spices, cinnamon and a hint of mint. These are backed up by notes of peaches apricots, with a lovely syrupy texture. Rounding-off the palate are notes of candy-floss, milk chocolate, pears, orange zest and a distinct nuttiness. The finish: medium/long, sweet and spicy, with lingering notes of chocolate, toffee and pecan pie.
The verdict: This new private edition release, embodies the typical Glenmorange notes, however, it seems to have an element of everyones favourite birthday cake intertwined in there. It's a rather well-balanced dram considering its bottling strength, with some lighter notes we've come to expect from Glenmorangie, coupled with a welcomed earthiness. Bottled at an ABV of 46.%, this private edition bottling of Glenmorangie can, in my opinion, be enjoyed how you please. However I would add, leaving it to breathe for around 10 minutes or so yields more of those sweeter notes.
Glenmorangie A Tale of Cake Private Edition Single Malt Scotch can be found at any well-stocked whisky shop for approximately £75 For more information on A Tale of Cake Private Edition, visit the official glenmorangie.com.
You might also like