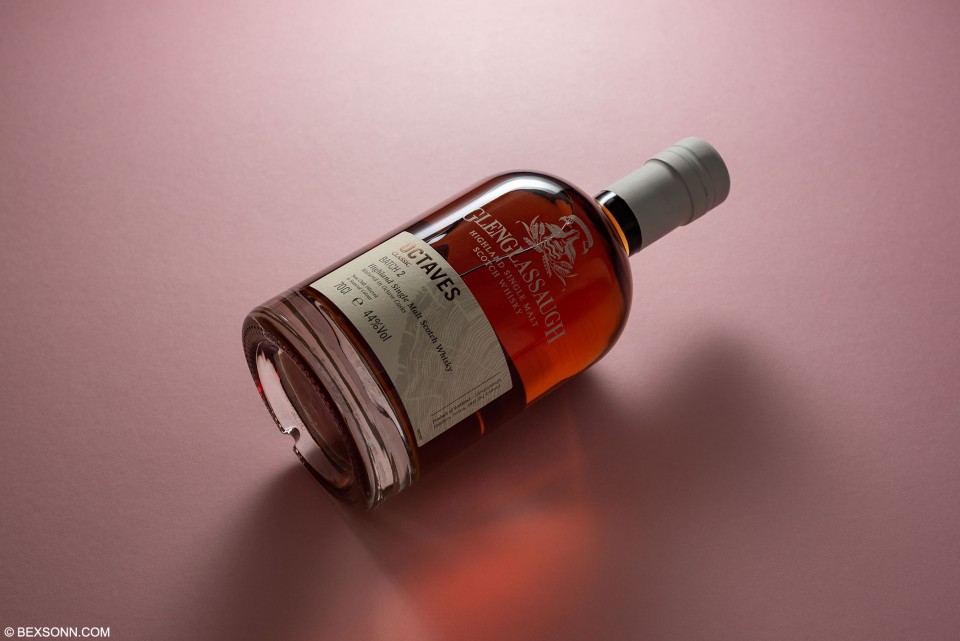 Glenglassaugh: a distillery we rarely post tasting notes on, yet we've sampled our fair share. Founded in 1875, the distillery stands on the Moray Firth Coast at the edge of the beautiful Sandend Bay. However, it lay silent and forgotten for over two decades. After it was mothballed for over 20-years, it restarted production in 2008. Under the guideship of then Malt Master, Billy Walker, whisky once again poured from the stills, resurrecting the distillery. Over the years, Glenglassaugh added some new expressions to their range. One of those latest additions to their series represented a new chapter for Glenglassaugh and included the distillery's Octaves limited yearly release. Master Distiller, Rachel Barrie, has carefully selected a number of casks to be bottled as the Glenglassaugh Octaves Classic. The whisky has been matured in octave casks, made from staves of a used cask that are approximately 1/8th the size of a butt. A smaller casks allows for more interaction between the wood and the spirit, giving the whisky a great depth of flavour in a short period of time. Bottled at 44%, non chill filtered and natural colour.
On the nose: you'll be welcomed by notes raisin and currants, coupled with vanilla, poached pear, aniseed and lemon zest. There's a spiciness in the form of black pepper and ground cinnamon, followed by notes of mangoes, strawberry sherbet and coffee. Rounding-off the nose are notes of cedar wood, peanut butter, muscovado sugar, a hint of rose water, pineapple and an inky-like note. On the palate: those notes of raisins and currants are ever-present, followed by dark chocolate and caramel. Notes of ginger and ground cinnamon start to emerge, followed by hazelnuts and candy sticks. Notes of lime zest start to appear, as well as mango. Completing the palate are notes of liqourice, muscovado sugar, cedar wood and coffee. The finish: is long, bittersweet and zesty, with lingering nuttiness and spices.
The verdict: This Octaves Classic batch 2 expression from Glenglassaugh had me intrigued, as I've never sampled any of their limited bottling's. However, it exceeded my expectations and even more so considering it is a non-age statement expression. This classic octaves expression has got a perfect balance of rich warm currants, alongside warm orchard fruits and just the right amount of spiciness. With an ABV of 44%, it doesn't require any water in my opinion. Though if you feel the need to, then do so until it's just right for you.
Glenglassaugh Octaves Classic Batch 2 Single Malt Scotch Whisky can be found  for approximately £58 online or in some specialist whisky shops. For more information on The Octaves expressions, visit the official Glenglassaugh website.
You might also like