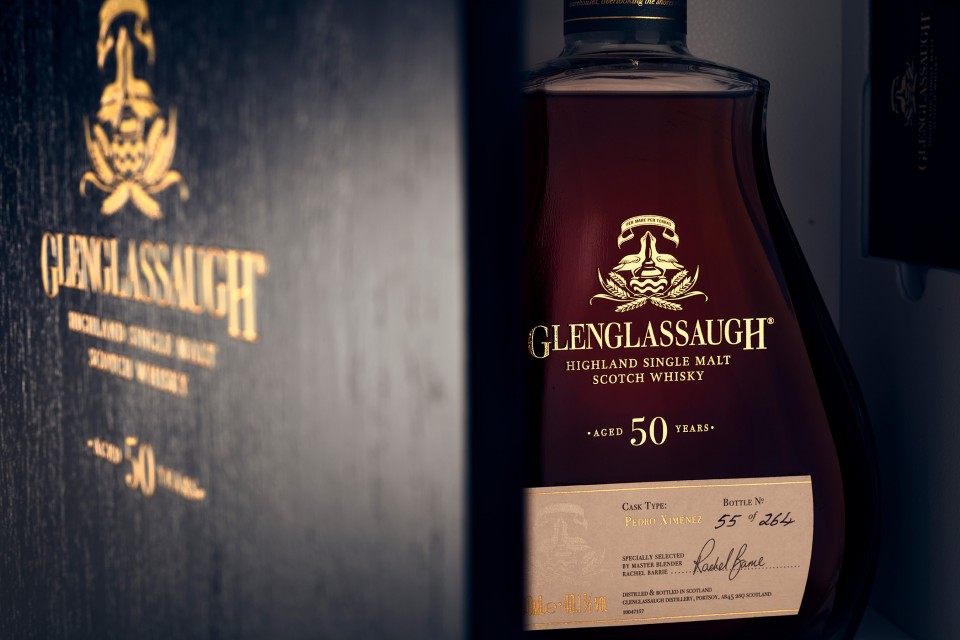 Glenglassaugh: a distillery we rarely post tasting notes on, yet we've sampled our fair share. Founded in 1875, the distillery stands on the Moray Firth Coast at the edge of the beautiful Sandend Bay. However, it lay silent and forgotten for over two decades. After it was mothballed for over 20-years, it restarted production in 2008. Under the guideship of then Malt Master, Billy Walker, whisky once again poured from the stills, resurrecting the distillery. Over the years, Glenglassaugh added some new expressions to their range. One of those latest additions to their range is this rare expression, of which there are just 264 bottles available, has been bottled from a single Pedro Ximénez sherry cask from Andalucīa in Spain. After breathing in the elements of the North Sea air for over 50 years, the result is a luscious and rich Highland Single Malt with a flavour profile that boasts a symphony of exotic fruit on a gentle ocean breeze.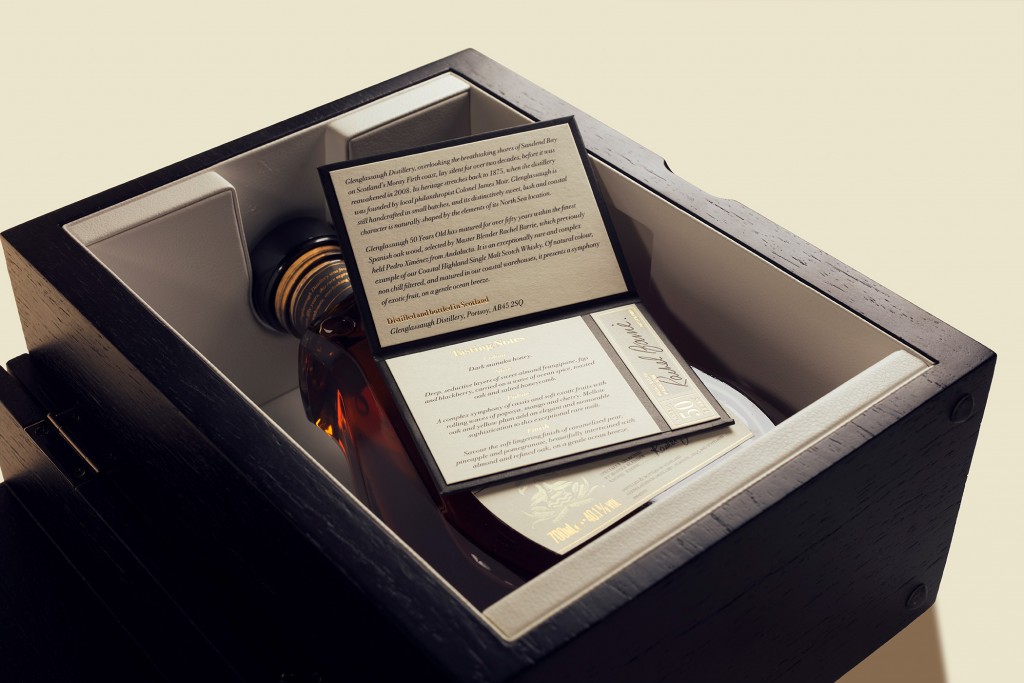 Selected by Master Blender, Rachel Barrie, who learned to surf as a child on the waves that break below the distillery, the Glenglassaugh 50 Year Old is an inimitable and complex exemplar of the distillery's lush, coastal spirit. Earlier this year, the expression was awarded the highest possible accolade of double gold at the prestigious San Francisco World Spirits Competition. Each bottle is housed in a bespoke presentation box designed to display the bottle and the liquid's rich tones.
---
WHAT THEY SAID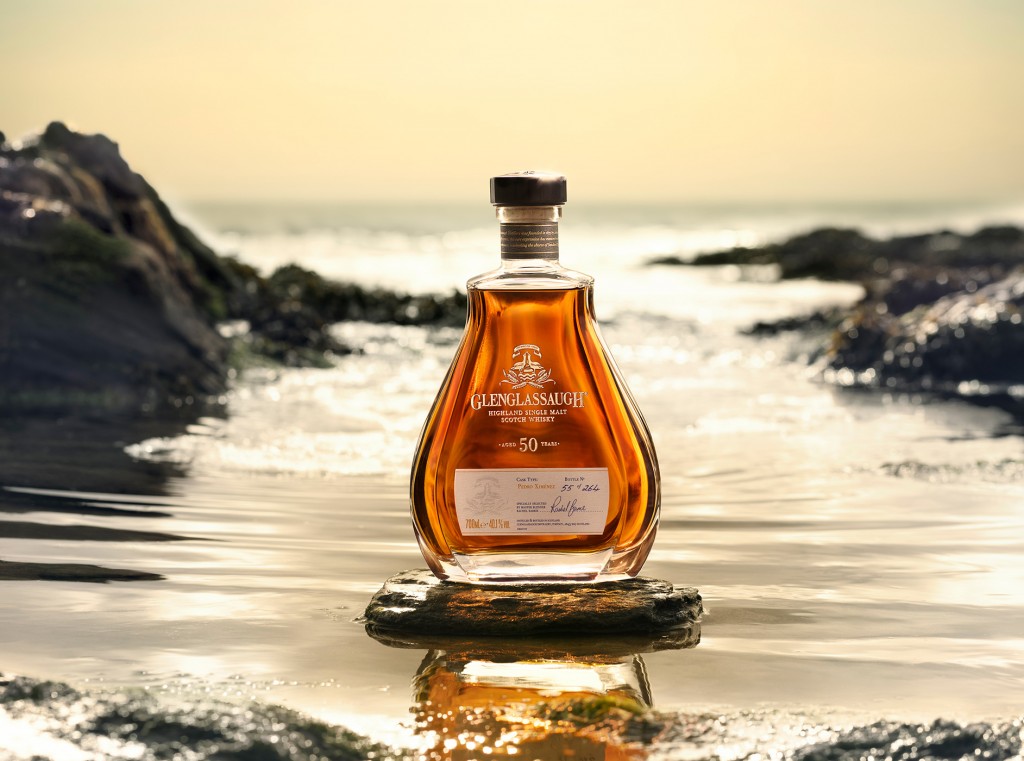 "A lot can happen in half a century, and this whisky has seen many important milestones whilst maturing in our warehouses. From the distillery being lost then revived 13 years ago to the release of its first core range celebrating its youthful spirit.
"Offering a deep and seductive sweetness, the 50 Year Old's flavour profile ranges from caramelised pear to soft exotic cherries; almond and refined oak beautifully intertwine to present a symphony of tropical notes on a gentle ocean breeze with rolling waves of flavour, which intensify and evolve with each sip. It's a privilege to unveil this premium bottling to whisky fans around the world at the beginning of a new chapter for Glenglassaugh celebrating both old and new."
---
TASTING NOTES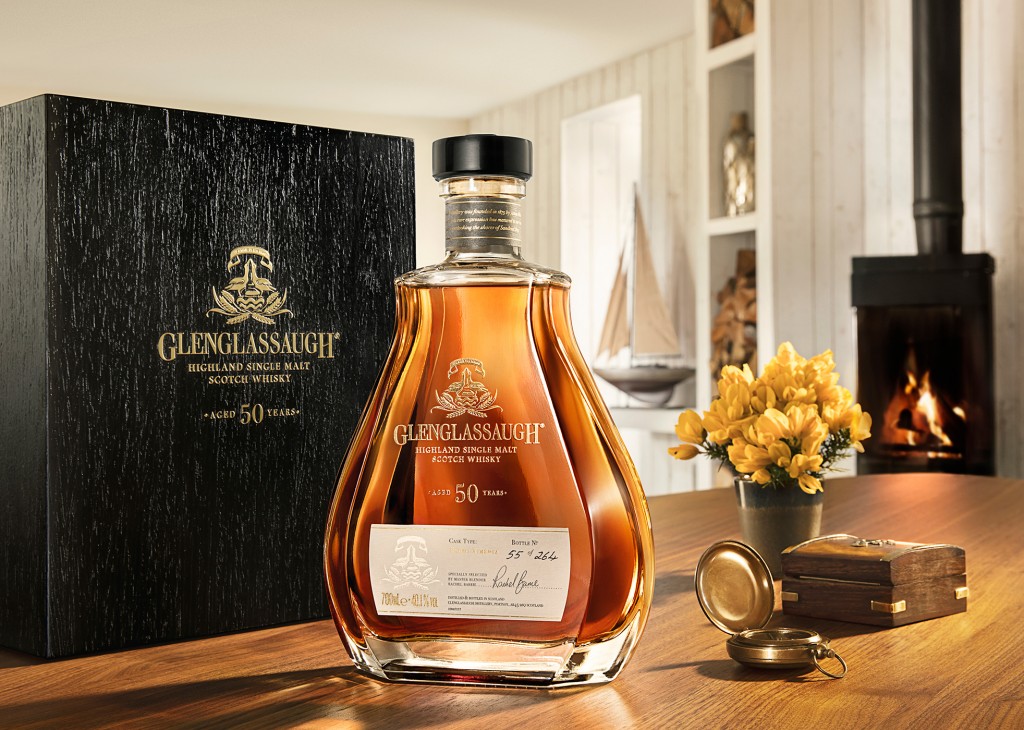 On the nose: you'll be welcomed by notes of dehydrated pineapples, figs, prunes, a touch of vanilla, frangipane and muscovado. Notes of dark chocolate ganache, alongside mixed spices, nutmeg and cinnamon start to emerge, followed by notes of tropical nature and cherries. Rounding-off the nose are notes of salty caramel, old leather, a hint of green herbs, butterscotch, orange peel and bergamot. On the palate: those notes of dried pineapples and prunes are ever-present, alongside notes of figs, dark chocolate, muscovado and those tropical fruit notes. After a few swirls in the glass, notes of pimento, cinnamon, nutmeg and star anise start to appear. There's a lingering note of espresso, as well as a hint of aniseed with a drop of honey that starts to come through on the palate. Completing the palate are notes of butterscotch, salty caramel, bergamot, tobacco, sanguinello oranges and a green herbaceous note. The finish: is long, bittersweet, with lingering notes of orchard fruits, liqourice, nuttiness and dark chocolate.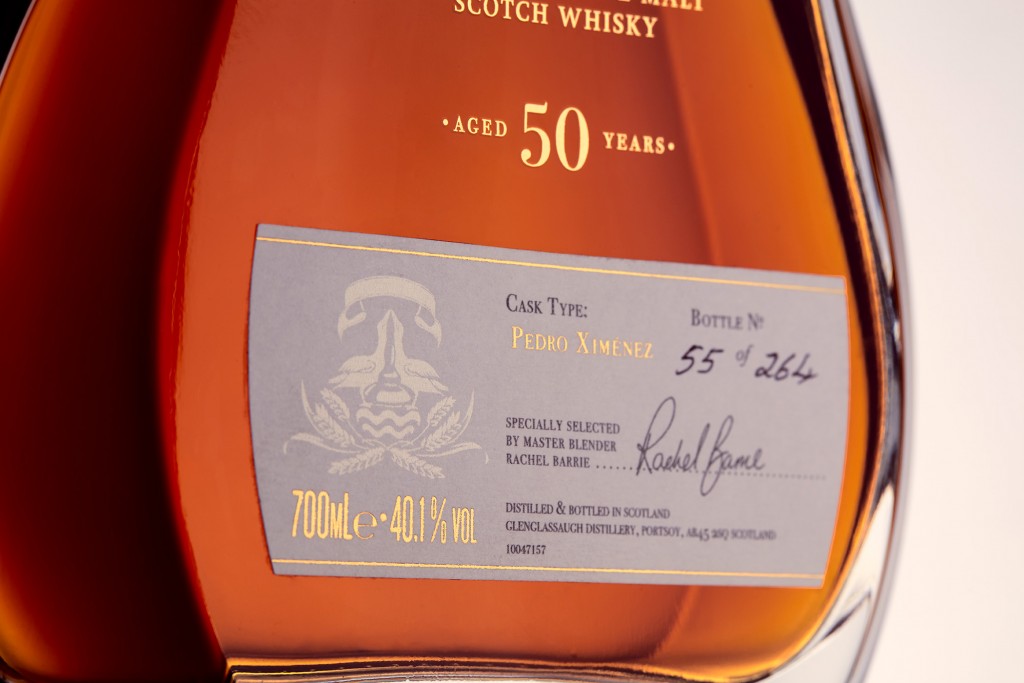 The verdict: This new rare expression from Glenglassaugh had me intrigued, as I've only ever tried their core range and some their limited bottlings of Octaves. I've tasted some seriously old whisky before and while some have been hit and miss, I of course had some expectations. This 50yo expression didn't disappoint at all; it was so well balanced, with delightful delicate notes as well as punchy sherry notes to back it up with depth. With an ABV of 40.1%, it doesn't require any water in my opinion. Though if you feel the need to, then do so until it's just right for you.
Glenglassaugh 50 Year Old Single Malt Scotch Whisky can be found  for approximately £5,500 online or in some specialist whisky shops. For more information on this 50-year-old expression, visit glenglassaugh.com.
You might also like