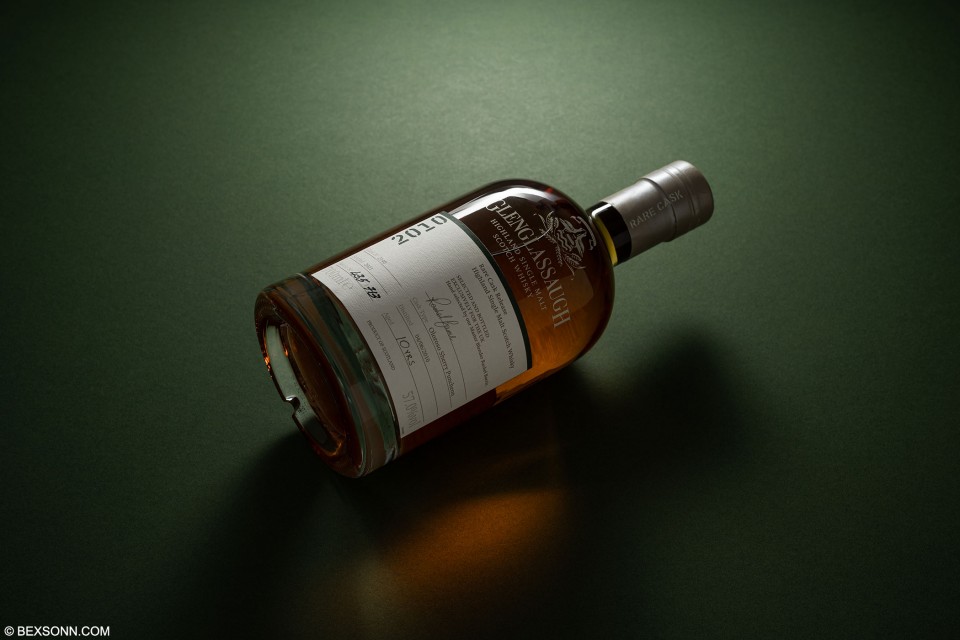 We do enjoy a drop or two of Glenglassaugh here , however, something that has always intrigued us is their Single Cask expressions and up till now we haven't had a pleasure of actually getting our hands on one. Glenglassaugh's whiskies are delectable drops in their own right but their single cask selection, I've been told, is something rather special. Every now and again, Master Blender, Rachel Barrie, carefully choses a handful of exceptional casks from the Glenglassaugh warehouse, each to be bottled as Rare Cask. The distillery is known to have quite an impressive stock of older whiskies, with some casks dating back as far as the 1960s. Each Rare Cask bottling is, by its very nature, an exclusive one-off: non chill filtered, bottled from a single cask, individually hand-numbered and with only a limited number of bottles available. With such a vast selection at Rachel Barrie's disposal, each and every cask lends some remarkable varying characteristics that have developed during maturation.
On the nose: you'll be welcomed by notes dried pineapple, clotted cream, raisins, sultanas, strawberries and peaches. These initial notes are closely followed by notes of bakewell tart and vanilla ice cream. Spicy notes of cinnamon and nutmeg start to appear, alongside notes of aniseed and butterscotch. Completing the nose are notes of salty caramel, honey, berries, an ocean scent, some tropical notes and a hint of lemon zest. On the palate: those notes of raisins and currants are ever-present, followed by that dried pineapple, honey and clotted cream. Notes of creme brulee and coconut milk start to emerge, alongside notes of cinnamon, cracked black pepper, aniseed and salty caramel. Rounding-off the palate are notes of butterscotch, bananas, some green herbs, bitter chocolate, mint and a mineral note. The finish: is long, spicy yet sweet, with lingering tropical notes and toasted barley.
The verdict: This 10-year-old single cask Glenglassaugh aged in a Olorosso Sherry Puncheon, is rather special and as our first taste of a single cask from Glenglassaugh it was quite impressive. For a dram that is so tender in age, it has so much depth in flavour, as well as texture, which lends to the overall experience. It is so full of depth and fruitful, sweet flavours but has enough subtle spices and lighter notes that truly complement this drop. With an ABV of 57.0%, for me it doesn't require any water. Though if you feel the need to, then do so until it's just right for you.
This Glenglassaugh 2010 10 Year Old Single Cask Scotch Whisky (Cask #2140) and can be purchased online or in-store at any well-stocked whisky shop for approx. £90. For more information on The Glenglassaugh, visit glenglassaugh.com.