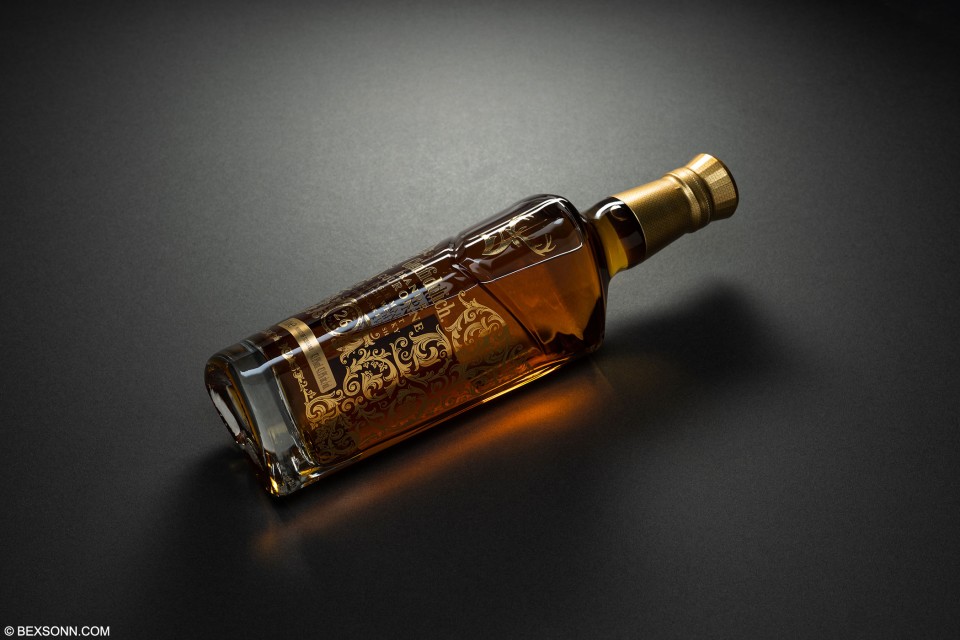 The Glenfiddich, was founded in 1887 by William Grant and family run to this day, is perhaps the most famous of all of Scotland's single malts and is equally famous for the rarity of its single cask bottling's. Malt Master, Brian Kinsman, is always looking for some a bit different, some sort of ingenious innovation in scotch whisky. In the past we've seen expressions from the Experiments range, this one, however, is a little bit different. Few weeks ago, Glenfiddich unveiled the Grande Couronne, the newest addition to The Grand Series. Continuing to challenge conventions, the maverick whisky brand has created another unexpected marriage of two luxury worlds in the newest liquid; a blend of Scotland and France.
The  Grande Couronne is a 26 Year Old whisky,  which has been matured in American and European oak casks at the Glenfiddich Distillery in Dufftown, Scotland, before being finish for up to two years in meticulously sourced French Cognac casks – imparting a taste of elegance to elevate occasions and celebratory moments in a whole new way. Grande Couronne is the latest addition to the series, which includes Glenfiddich Grand Cru, aged for 23 years in American and European Oak casks and then finished in French cuvée oak casks, and Glenfiddich Gran Reserva, patiently mellowed for 21 years in bourbon casks before a final flourish in Caribbean rum casks.
On the nose: you'll experience initial notes of fresh apples and pears, alongside raisins, treacle, vanilla and maple syrup. Notes of marzipan, brown sugar, as well as some light spices and aniseed start to emerge. Completing the nose are notes of toasted barley, butterscotch, a touch of old leather, white grapes and French pâtisserie. On the palate: are those orchard fruits and currents are ever-present, alongside that buttery note and apricots. Notes of vanilla, maple syrup, pear drops and a slight meaty note starts to filter through, as well as freshly baked cinnamon buns. There are some notes of aniseed, parma violets, and a hint of coconut wafting around in there. Rounding-off the palate are notes of brown sugar, a floral note, green herbs, mint, lemon zest and chestnuts. The finish: is medium, sweet, with lingering spices and creamy note.
The verdict: Suffice to say, I've tasted my fair share of Glenfiddich but some how I'm always left slightly disappointed with their older expressions. This 26yo Grande Courrone does have a little more intrigue. It is nicely balanced and offers a lot more than expected but could perhaps do with a little more punch in my humble opinion. Bottled at ABV 43.8% in a 70cl bottle this is a dram that doesn't require any water, in my opinion – though if you do need to then only add a very small amount.
Glenfiddich Grand Couronne 26 Year Old Single Malt Scotch can be found online or in-store at any well-stocked whisky shop for approx. £450. For more information on this Grande Couronne 26 year-old expression, visit the official Glenfiddich website.
You might also like