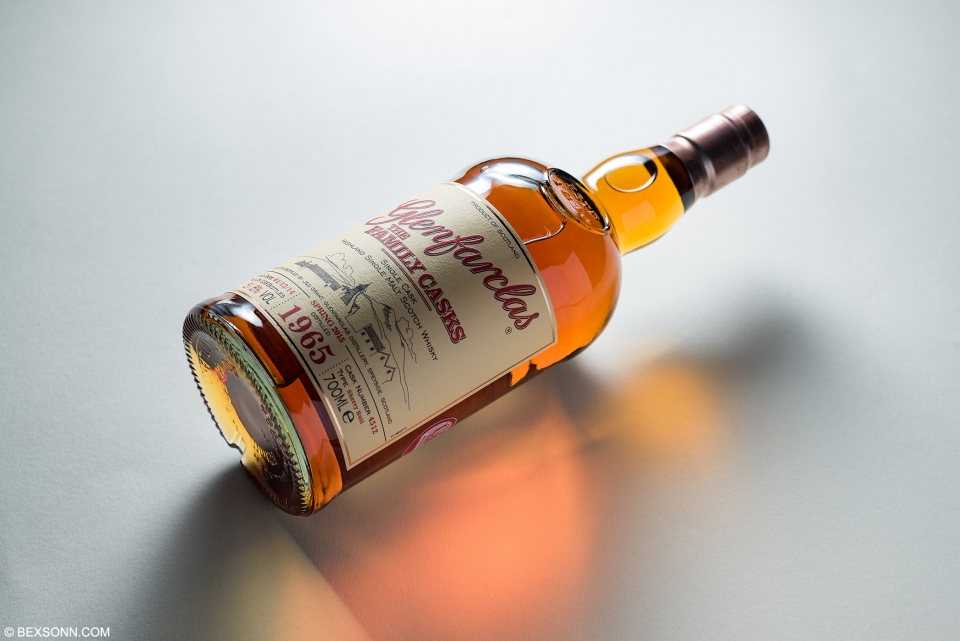 We tasted our fair share of Glenfarclas from The Family Cask and this expression, no less, was just as exceptional. Up to now, we've tasted the 1995, 1985 and 1975, and now we are posting tasting notes on this 1965. I'll not go into the minutiae about the range, as I've done so before previously but what I will say is this. Glenfarclas is an antiquated whisky distillery and I like this. They do things the old-fashioned way and let their Scotch do the talking. Interesting facts: did you know that Glenfarclas was one of the first distilleries to build an all-purpose visitors centre way back in 1973, which included tasting rooms? Or did you know that Glenfarclas have the biggest still pots in Speyside that are heated directly and was the first to release a cask strength Scotch in 1968, later named '105', probably not. This is what I call a traditional whisky distillery that till this day produce some of the most delectable Scotch, in my opinion.
---
GLENFARCLAS 1965 SHERRY BUTT CASK #4512
On the nose: are very warm, welcoming, notes of marmalade, figs, raisins and currents. These are closely followed by marzipan, crisp red apples, dememera sugar and a hint of sulphur. After a couple of swirls, notes in the form of vanilla, sherry, black treacle and mixed spices start to emerge. There are notes of sherry, fennel seed, oak and zest lightly wafting around in there. Rounding-off the splendid nose are notes of butterscotch, walnuts, liqourice and hints of tropical nature. On the palate: those sweet notes of oranges, apples are ever-present, followed by poached pears, vanilla, almonds and butterscotch. Those initial notes on the palate are followed by oatmeal, cinnamon, mixed spices and welcomed meaty notes. Finishing off the palate are notes of floral nature, lemon zest, liquorice, with a dry nuttiness and a beautiful note of dark chocolate (85% Cocoa+). The finish: long, sweet, with lingering spices, currents and nuttiness.
The verdict: I've said it before and I shall say it again, I've yet to taste a Glenfarclas I haven't enjoyed. This expression embodies the typical Glenfarclas Family Cask traits; its heavily sherried but there is just so much subtle flavour that work well together. At 51.8 % ABV, there was no real need to add water, however, I advise you to do so to unlock those notes available.
Glenfarclas 1965 The Family Casks Single Malt Scotch Whisky can be found online at the Whisky Shop for approximately £3,960. For more information on The Family Casks range, visit the official Glenfarclas website.
You might also like