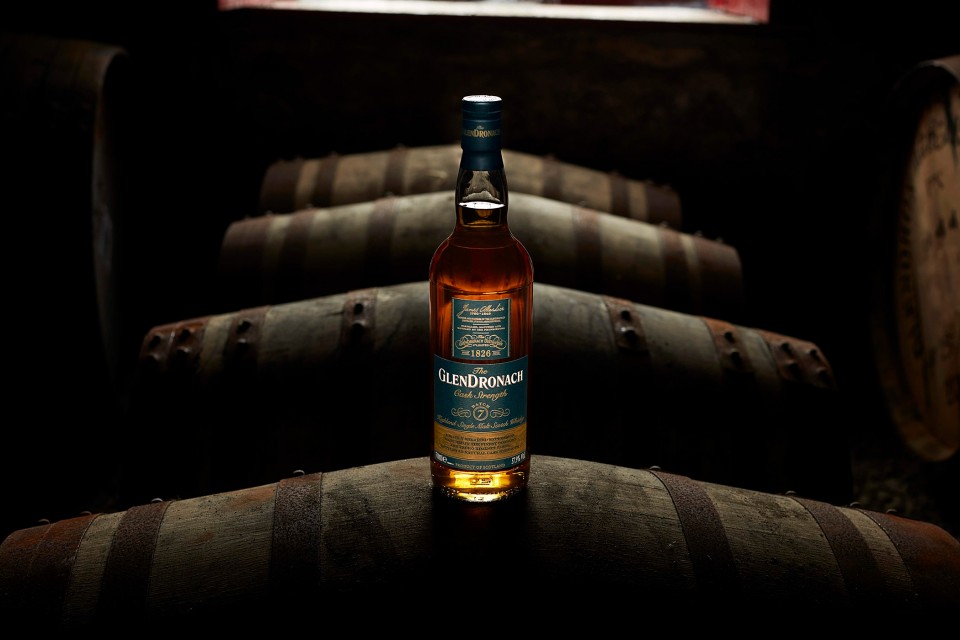 We've posted tasting notes on pretty much every GlenDronach expression from their core range, of which included the 8, 12, 15 (discontinued), 18 and 21. They are all truly delectable drops in their own right but their annual single cask limited releases are something rather special. In typical fashion, this year Glendronach released its 7th batch of Cask Strength Highland Single Malt Scotch Whisky, matured in the finest Pedro Ximénez and Oloroso sherry casks and presented at cask strength. This whisky recently won a Silver medal at the 2018 San Francisco World Spirits Competition.
At The GlenDronach, time-honoured production methods make sure that the distillery continually crafts a robust, elegant, and full-bodied Single Malt. With each Cask Strength release, Master Blender Rachel Barrie selects unique casks before bottling at cask strength, without the addition of water or chill filtration. Cask strength Batch 7 is bottled at 57.9% abv and as happens for all GlenDronach expressions, has absorbed its colour naturally from the Spanish oak sherry casks.
---
BATCH 7
On the nose: there are notes of cherry, vanilla, raisins and currants. These initial notes are close followed by bitter dark chocolate, star anise, cinnamon, crisp red apples and pears. Notes of blackberries, ginger, aniseed, a hint of lemon zest and honey start to emerge, followed by toffee, figs and candy banana. Completing the nose are notes of a light floral nature, toasted oak and hot cross buns. On the palate: those notes of apples, pears and berries are ever-present, alongside notes of toffee, vanilla and oranges. These are closely followed by notes of, black pepper, cinnamon, liquorice and roasted chestnuts. Rounding-off the palate are notes of chocolate, figs, treacle, plums and a suggestion of mint. The finish: is long, sweet, with lingering notes of ripe bananas, chocolate and nutty flavour.
The verdict: This non-age-statement single cask GlenDronach aged in Pedro Ximenez & Oloroso sherry casks, is a worthy award winner. It has a lot of flavour, as well as texture, which lends to the overall experience. It is so full of depth and fruitful, sweet flavours but has enough subtle spices and lighter notes that truly complement this drop. With an ABV of 57.9%, it requires addition of water in my opinion. Though I'd suggest trying it first to gauge just how much is required to suit your palate.
This GlenDronach Batch 7 Single Cask Scotch Whisky can be found in any well-stock whisky shop or online for approximately £60.
For more information on this Batch 7 release, visit The Glendronach website.
You might also like