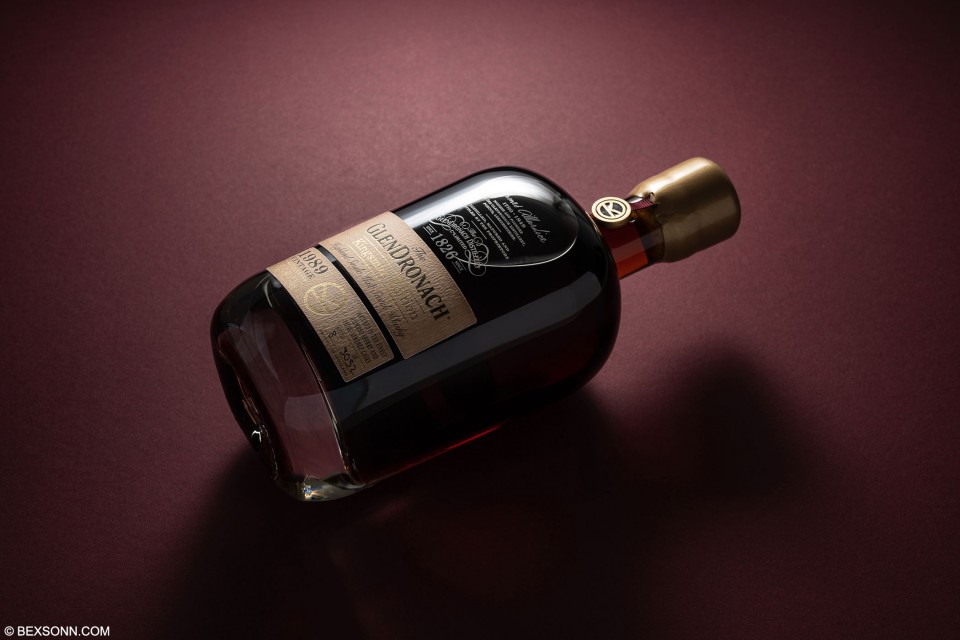 We've posted tasting notes on pretty much every GlenDronach expression from their core range, of which included the 8, 12, 15, 18 and 21. They are without doubt, all truly delectable drops but every now and then the malt masters at GlenDronach release something a little extra special. The GlenDronach Kingsman Edition 1989 Vintage has been expertly crafted by Master Blender Dr. Rachel Barrie, in collaboration with the Kingsman film franchise director Matthew Vaughn, from a selection of just six of the finest casks from this rare vintage year. Matured in Oloroso sherry casks with a final maturation in Pedro Ximénez casks from Spain, this twenty-nine-year-old Single Malt has an exceptional depth of character, truly befitting a Kingsman.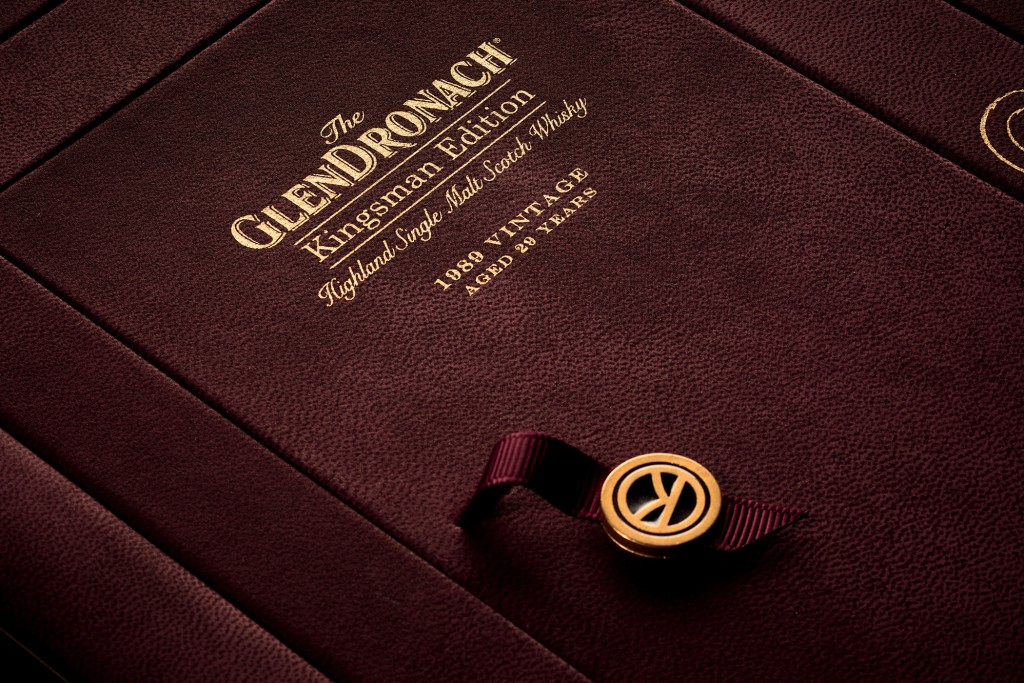 This exceptional 1989 vintage is inspired by the oldest bottle of whisky housed at The GlenDronach Distillery – a twenty-nine year-old whisky bottled in 1913, just before the outbreak of the first World War. Three friends had each purchased a bottle before leaving for war, vowing to open them together on their return. Tragically, only one of them returned home. Having never opened his bottle, his family later gifted it to the distillery, where it remains unopened and displayed in remembrance of fallen friends.
On the nose: there is a warm invitation of stewed dark fruits, currants, maple syrup, treacle and vanilla. There is a welcomed plum note in there among, walnuts, tobacco, a hint of a meaty note and a note I can only describe as old leather furniture. Notes of demarara sugar start to emerge, followed by a rich waft of dates and grape-vine. The nose is nicely rounded-off by a hints of dark chocolate and tobacco leaf. On the palate: those warm stewed fruits are ever-present, along with touches black grape and vanilla. After a few swirls in the glass, notes of plums are surrounded by hints of blackberries, cinnamon and warm Jamaican ginger cake. Rounding-off the palate is a hint of treacle, a leathery note, marzipan, tobacco, bitter dark chocolate and black truffle. The finish: is long, smooth and sweet, with lingering muted spices, dark chocolate, walnuts and date syrup.
The verdict: This limited release of GlenDronach Kingsman Edition is just pure brilliance. Often, with releases like this, that co-inside with films and what not, you can be left a bit disappointed but this 29-year drop of liquid gold doesn't let you down. It is distinctly GlenDronach but there is definitely something in there that makes it unique in flavour. It is well-balanced from nose to palate , with a plethora of rich notes. With an ABV of 50.1%, it doesn't require any water in my opinion. Though if you feel the need to, then do so until it's just right for you.
This GlenDronach Kingsman Edition 1989 Vintage 29 Year Old Single Malt Scotch Whisky is in limited supply, with only 3052 bottles available worldwide. It can be found in any well-stock whisky shop or online for approximately £775. It can also be found at online whisky auctions but be prepared to pay above its original RRP. For more information, visit glendronachdistillery.com.
You might also like