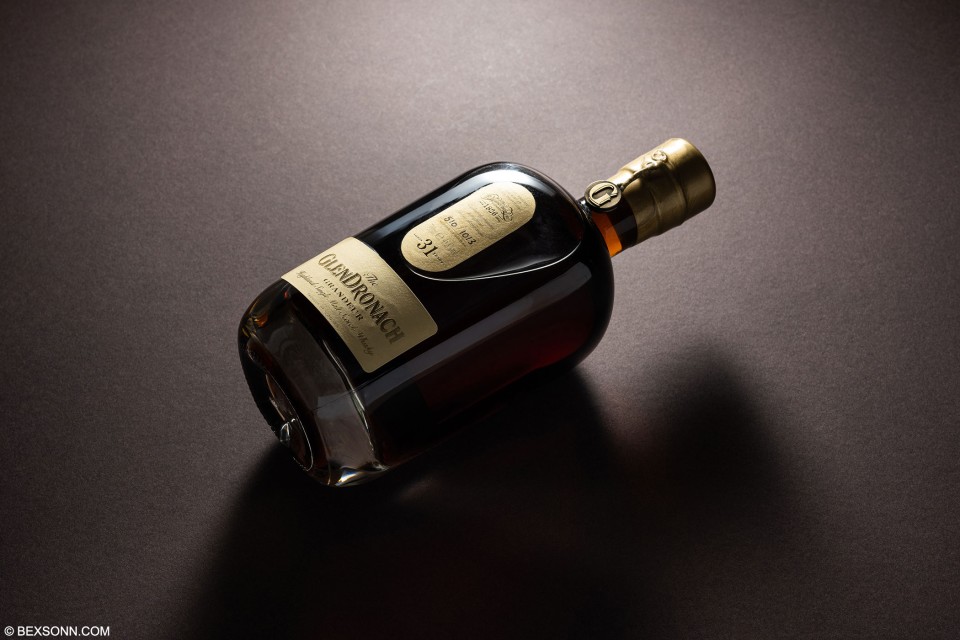 We've posted tasting notes on pretty much every GlenDronach expression from their core range, of which included the 8, 12, 15, 18 and 21. They are without doubt, all truly delectable drops but every now and then the malt masters at GlenDronach release something a little extra special. Back in 2010, the GlenDronach distillery released this limited edition 31yo expression made from an exquisite marriage of some of the oldest and most unique Oloroso sherry casks. A selection of sherry cask puncheons and butts have been maturing in our traditional dunnage warehouses since the 1960s. It is only some of the most extraordinary and remarkable which have been carefully chosen by Master Blender at the time, Billy Walker, for this special 31-year-old bottling of The GlenDronach Grandeur Batch 1, limited to 1013 bottles.
On the nose: there is a warm invitation of stewed dark fruits, currants, maple syrup, treacle and vanilla. These initial notes are closely followed by, cinnamon, berries, almonds, a light floral note and dark choclate. Notes of brown sugar start to emerge, followed by a rich waft of sherry, bees wax, mocha and coffee. The nose is nicely rounded-off by a hints of dates, walnuts and cedar wood. On the palate: those warm stewed fruits are ever-present, along with hints of candy, marzipan and vanilla. After a few swirls in the glass, notes of dates are surrounded by hints of sherry, cinnamon, walnuts and oranges. Rounding-off the palate is a hint of dark chocolate, a leathery note, toasted almonds, coffee an earthy note and hint of sultanas. The finish: is long, mellow and sweet, with lingering muted spices, currants, walnuts and honey.
The verdict: This numbered release of GlenDronach Grandeur Batch 1 is just pure brilliance. I've spoken to a handful of Grandeur collectors and I've been told that this 31-year-old release is arguably the best yet!. It is distinctly GlenDronach but there is definitely something in there that makes it unique in flavour. It is well-balanced from nose to palate , with a plethora of rich notes. With an ABV of 45.8%, it doesn't require any water in my opinion due to its age-statement. Though if you feel the need to, then do so until it's just right for you.
This GlenDronach Grandeur Batch 1 31 Year Old Single Malt Scotch Whisky is in limited supply, with only 1013 bottles available worldwide. It can be found in any well-stock whisky shop or online for approximately £500. It can also be found at online whisky auctions but be prepared to pay above its original RRP. For more information visit glendronachdistillery.com.
You might also like