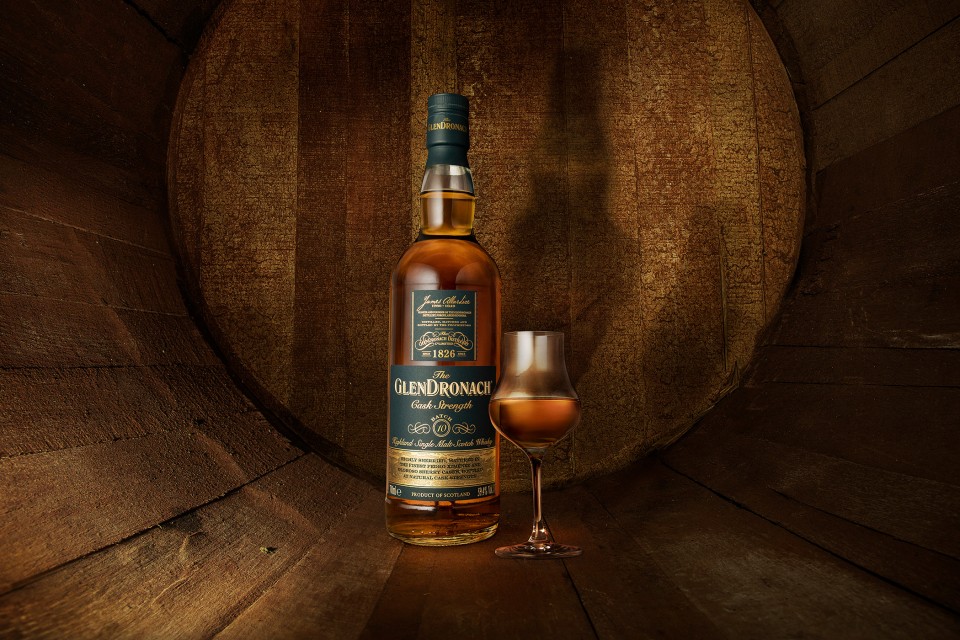 We've posted tasting notes on pretty much every GlenDronach expression from their core range, of which included the 8, 12, 15 (discontinued), 18 and 21. They are all truly delectable drops in their own right but their annual single cask limited releases are something rather special. In typical fashion, this year Glendronach released its 10th batch of Cask Strength Highland Single Malt Scotch Whisky, matured in the finest Pedro Ximénez and Oloroso sherry casks and presented at cask strength.
The GlenDronach Cask Strength Batch 10 offers connoisseurs a deeper insight into the distillery's signature character, by bottling at the whisky's natural cask strength, as was the custom before the turn of the 20th Century. This expression is exquisitely crafted by Master Blender Rachel Barrie, from a marriage of Pedro Ximénez and Oloroso sherry casks. The GlenDronach Cask Strength Batch 10 is bottled at 58.6% ABV, and as is the case for all The GlenDronach expressions, develops its deep colour naturally over time from the Spanish oak in which it rests. It will be available to buy from specialist retailers worldwide from March and in the US from late Spring.
---
THE GLENDRONACH CASK STRENGTH BATCH 10 – TASTING NOTES FROM THE DISTILLERY
Colour: Chestnut bronze.
Nose: Mocha, apricot and baked orange chocolate cake, with roasted almond, walnut and raisin on a base of aromatic toasted oak.
Palate: Richly spiced fruitcake with nectarine, dark cherry and honeyed sultana.
ABV: 58.6%
RRP: £77
Once this expression is available to purchase we will post our own tasting notes. For more information on this Batch 10 release, visit The Glendronach website.
You might also like