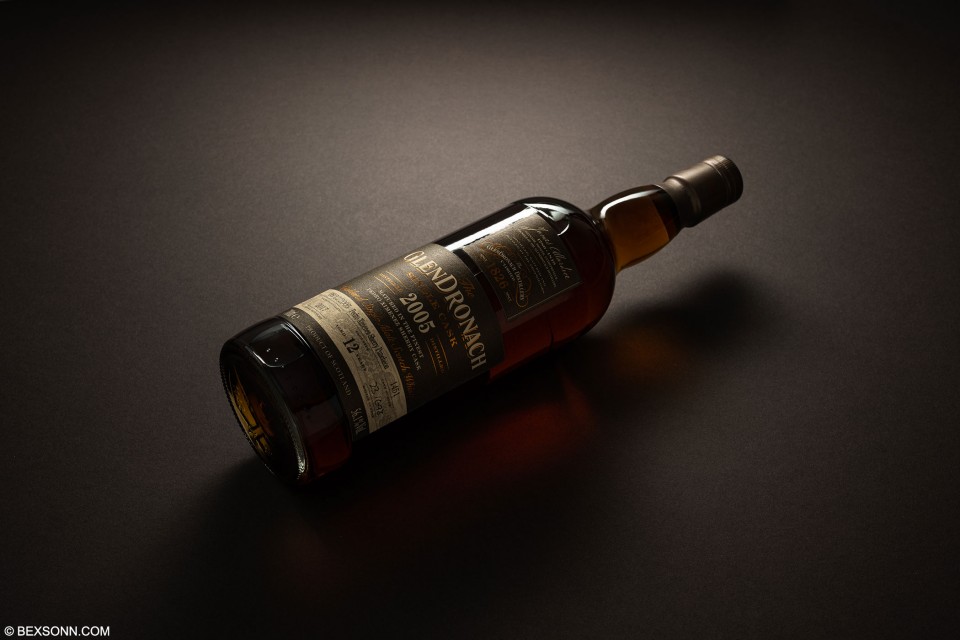 We do enjoy a drop or two of GlenDronach here , however, something that has always intrigued us is their Single Cask expressions – no two are the same. They are all truly delectable drops in their own right but their single cask selection is something rather special. Each year, Master Distiller, Rachel Barrie, specially selects a handful of individual casks from the warehouse at GlenDronach distillery, to be bottled as a 'Limited Release'. With maturing whiskies that date back as far as 1968, there is an array of cask selections available: from hogsheads to puncheons and butts. With such a vast selection at Rachel Barrie's disposal, each and every cask lends some remarkable varying characteristics that have developed during maturation.
On the nose: there is a warm invitation of figs, stewed stone fruits, pineapple, nectarine and dark chocolate. These are closely followed by notes of vanilla, hazelnuts, with star anise, mixed spices, cinnamon and black pepper. More notes in the form of gingerbread and crisp red apples start to emerge and are nicely rounded-off by a hint of lime zest, liquorice, raisins and cedar wood. On the palate: those nectarines and baked stone fruits notes are ever-present, along with hints of plums, vanilla, dark chocolate and ginger. After a few swirls in the glass, notes of raisins and nutmeg are surrounded by hints of figs, cinnamon, black pepper, cloves and tobacco. Rounding-off the palate is a hint of liquorice, walnuts, mint, green herbs and bergamot. The finish: is long and spicy, with lingering dark chocolate, oranges and liquorice.
The verdict: This 12-year-old single cask GlenDronach aged in a PX Puncheon, is just as special as the previous single cask expression we tasted. For a dram that is so tender in age, it has so much depth in flavour, as well as texture, which lends to the overall experience. It is so full of depth and fruitful, sweet flavours but has enough subtle spices and lighter notes that truly complement this drop. With an ABV of 56.1%, for me it doesn't require any water. Though if you feel the need to, then do so until it's just right for you.
This GlenDronach 2005 12 Year Old Single Cask Scotch Whisky (Cask #1451) from batch #16 and can be purchased online or in-store at any well-stocked whisky shop for approx. £110. For more information on The Glendronach , visit glendronachdistillery.co.uk
You might also like