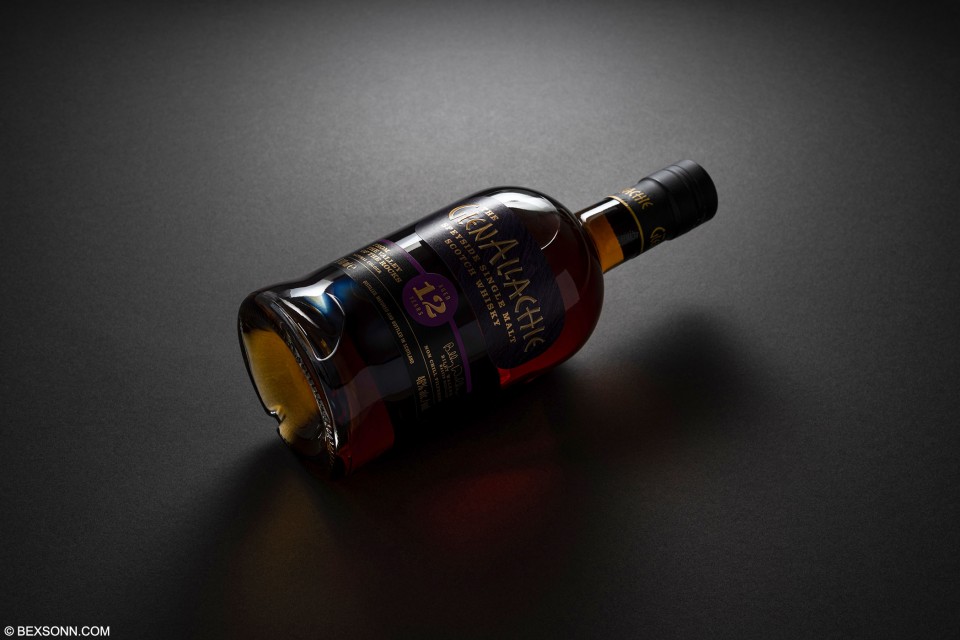 Over the past few months, we've slowly acquainted ourselves with drams of liquid gold from the GlenAllachie distillery. GlenAllachie, From the Gaelic Gleann Aileachaidh, which translate to 'Valley of the Rocks' is located in the heart of Speyside at the foot of Ben Rinnes, just outside the town of Aberlour. It is said the GlenAllachie (Glen-Alla-Key) has been a hidden gem for many year and was almost unheard of until it was taken back into private ownership. As one of the few independently owned distilleries in Scotland, this has allowed legendary master distillery Billy Walker to bless of with some more of his masterful blending skills. This 12-year-old expression has been aged in a combination of first fill bourbon, sherry and virgin oak casks, each one selected by Master Distiller, Billy Walker. Matured for at least 12 years before bottling, this flagship expression from The GlenAllachie is rather tasty.
On the nose: there is a warm invitation of oranges, poached pears, candied apple, currants and raisins. Notes of butterscotch, alongside spicy notes of cinnamon, mixed spices an black pepper start to emerge. Completing the nose are notes of toffee, a hint of peppermint, lemon zest, parma violets, sandalwood and green herbs. On the palate: there are enticing notes of orange peel, raisins, currants, vanilla mixed spices. After a few swirls in the glass, notes of cinnamon, cardamom and toffee become more apparent. Notes of honey, with a lovely creamy texture, as well as nutmeg, treacle and black pepper start to appear. Rounding-off the nose are notes of peppermint, green herbs and fennel seeds. The finish: is medium/long, peppery but bittersweet, with lingering notes of spices and stem ginger.
The verdict: This 12yo from the GlenAllachie distillery is their flagship expression – so naturally there is some expectation, and it didn't disappoint. This is a 12yo drop of liquid gold that is rather interesting and has quite a good balance. It has great depth in flavour, with some lovely lingering notes. If you are new to this distillery, this is a great entry dram that only gets better with age. With a ABV of 46%, it doesn't require any water to unlock the full plethora of notes on offer.
The GlenAllachie 12 Year Old Single Malt Scotch Whisky is available to purchase at any well-stocked whisky shop for approximately £50. For more information on this 12-year-old expression, visit theglenallachie.com
You might also like