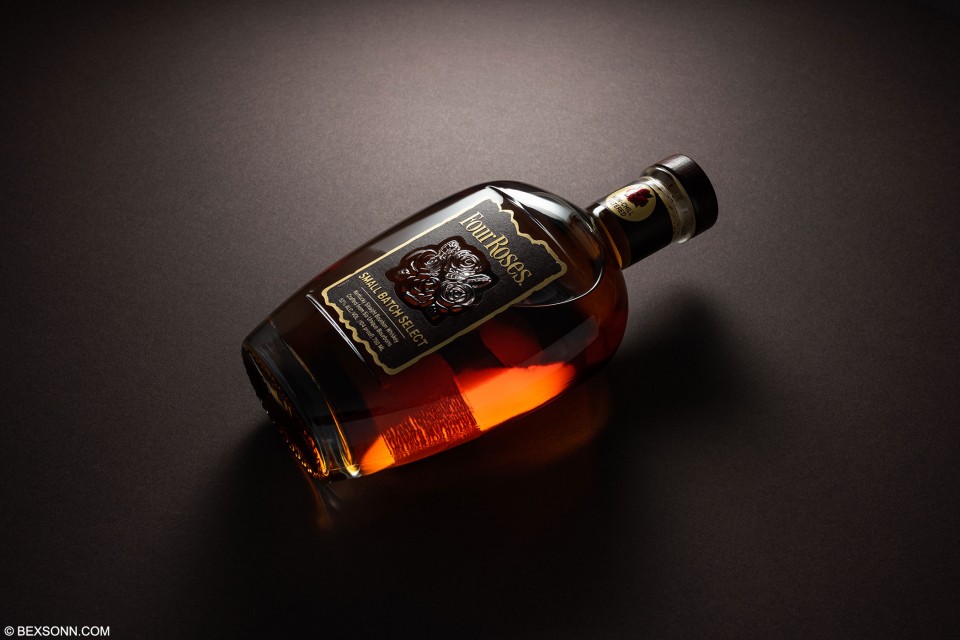 It isn't often that we showcase American whiskey here but when we do it has got to be the good stuff. 133-year-old Four Roses remains the only bourbon distillery that combines two mash bills with five proprietary yeast strains to produce 10 distinct recipes. Six of these – all aged for between six and seven years – were selected and mingled by Master Distiller Brent Elliott to create Small Batch Select. Four Roses recipes are described by a four letter 'code' – each indicating the production facility, the mash bill, the spirit (always straight whiskey) and the yeast strain. In this instance, they are: OBSV, OBSK, OBSF, OESV, OESK AND OESF.
Select represents the most significant addition to Four Roses since Elliott took the position in 2015. Named Master Distiller/Blender of the year at 2020's 'Icons of American Whiskey' awards, Elliott says he's crafted a bourbon that: "Showcases bourbon recipes and flavours that aren't as forward-facing in the rest of our line-up. It's an extension of what we do well at Four Roses – balancing candied fruit with warmth and spice and enjoyable to both connoisseurs and casual drinkers alike."
Two years after it launched Stateside, Four Roses "Small Batch Select" has finally made it to the UK, completing the brand's permanent line-up as the 'Fourth Rose'. The UK is the only market outside the US where the bourbon is available. Limited to just 3,000 bottles, it arrives 15 years after Four Roses' last line extension (Small Batch). It's also the first non-chill filtered bourbon to be added to the distillery's permanent line-up. Previously, only Limited Editions were non-chill filtered.
---
TASTING NOTES
On the nose: you'll be greeted by notes of raspberries, brown sugar, candy sticks, vanilla and oranges. These initial notes are closely followed by mixed spices, cinnamon and wafts of cloves. Notes of maple syrup, raisins, rhubarb & custard and crisp red apples start to emerge. Rounding-off the nose are notes of a tropical nature, almonds, apricots, green herbs and icing fondant. On the palate: those raspberries and brown sugar notes are ever-present, followed by vanilla, mixed spices, cinnamon and cloves. Notes of maple syrup, bananas and raisins start to appear. Completing the palate are notes of candy apple, toasted oak, apricots and a grassy note. The finish: is medium/long, sweet and oaky, with lingering notes of herbs, candy and spearmint.
The verdict: This is the first time, I've sampled Four Roses and I must say, it was a delight. On the nose there are lots of nice subtle and delicate notes but the palate has a lovely little note of sherried currants that was totally unexpected. It is so smooth on the palate and this coupled with the well-rounded and full nose make this small batch select expression one of my favourite drams from our friends across the pond. Bottled at 52% ABV, you may want to add a touch of water. That said, it does make the most beautiful paring for an Old Fashioned.
Four Roses Small Batch Select Whiskey is available to purchase from Harvey Nichols, Gerry's of Soho, Hedonism, Master of Malt, Milroy's, Selfridges and Spirits Kiosk for £58.For more information on this Small Batch Select expression , visit the official Four Roses website.
You might also like