Back in April, myself and two fellow bloggers were invited on a trip hosted by Lange. Our mission: to seek out the Northern lights and to hopefully capture the moment seldom seen. The destination to see this amazing display of nature: Iceland. As you may or may not know Iceland has a population of just 332,500 people over an area of 103,00 km, which makes it one of the most sparsely populated countries in Europe. That said, it is one of the most volcanically and geologically active countries, which Iceland harness into geothermal energy. Of course this is not what we were here to witness but you can't help seeing this energy everywhere, in the multiple geysers steaming out of the ground.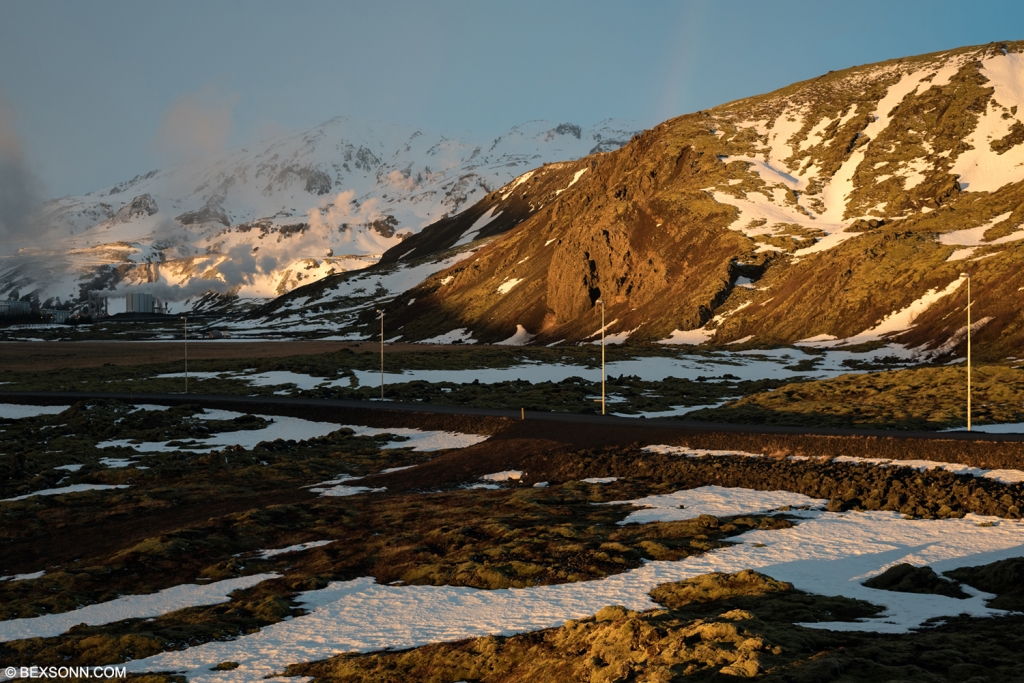 On day one, we made our way to the Luxury Ion hotel, literally located in the middle of nowhere, which we were told is good for trying to capture the northern lights. However, the best time to do this varies on the activity of the aurora borealis. We were, warmly, greeted by our Lange representative and given our pick of three Lumen timepieces Lange had released over the past few years, oh and for me personally, a drop of Macallan 18 – could things get any better? For sure but this was perhaps one of the best welcomes ever. That same night, we stayed up late, hoping to catch a glimpse of the northern lights but alas, nothing happened, it was late and I figured "there's plenty of time left?"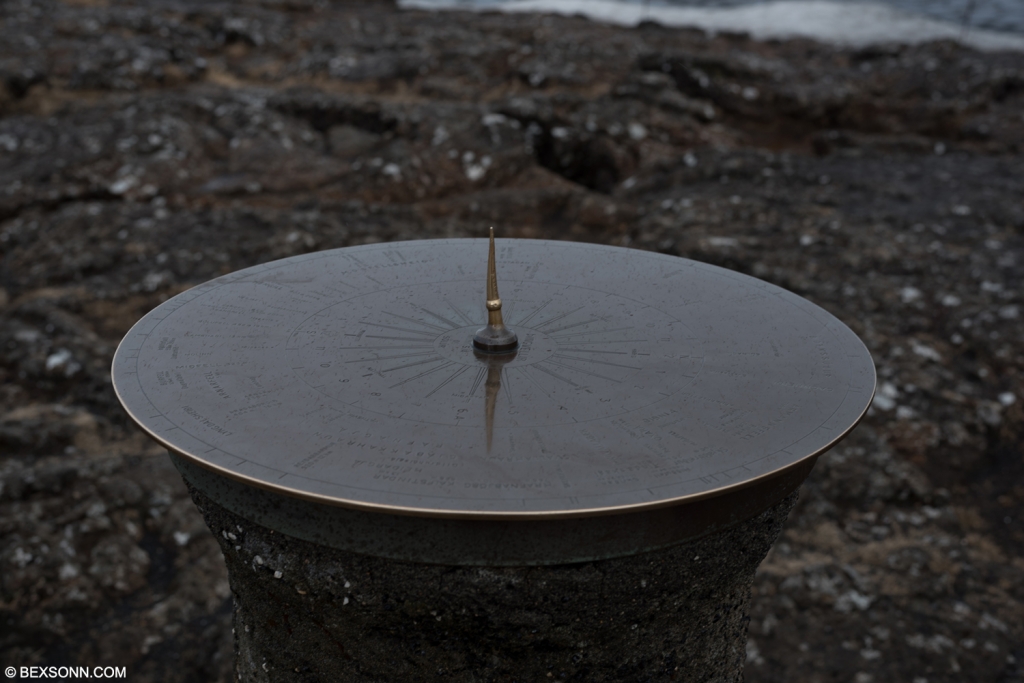 Day two was going to be action packed. There were rumours over our morning breakfast that the aurora borealis reared its head for a brief moment, after we went to bed but there was no evidence of this at all. After breakfast had been devoured, we headed out for our tour of the Thingvellir National Park, which showcases one of the wonders of Iceland; the drifting tectonic plates of Eurasia and North America – you can literally be standing in one continent and overlooking another, quite surreal. From here we headed over to our next destination: Geyser were we witnessed one of the many things Iceland is famous for. As you can most probably tell, this is where we got to see many Geysers erupt across a beautiful landscape and it was also the location where we refuelled for our final daylight stop: Langjokull Glacier. Here, we had all the pleasure of snowmobiling on one of the second largest Glaciers in Iceland – unfortunately I don't have any images to confirm this but trust me when I say it was an absolute blast!
From here we headed to our very own private villa, to relax, have a few hours of down time and take in a little bit of what we had experienced. After a beautiful dinner and of course in the fashion of yours truly, an after dinner dram of The Dalmore 15yo by the logwood fire, we were ready to go. At about 1:00 am, we set out on the hunt for some northern lights, however, due to poor activity there were none – so our quest continued over into the next and last full 24-hours.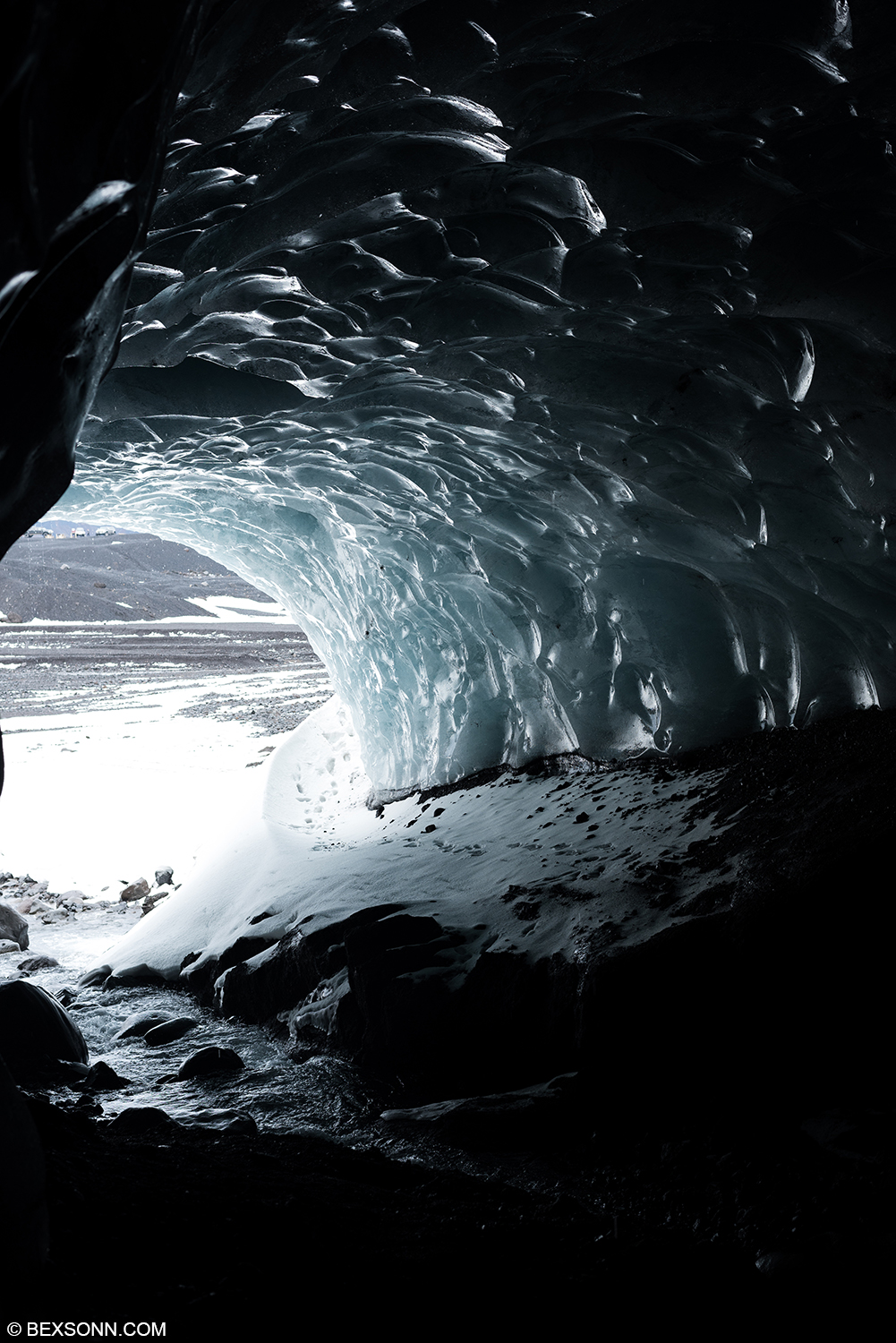 On day three, after a typical Icelandic breakfast we headed out for more sightseeing and our first destination was the Seljalandfoss waterfall. It was quite a long drive from our villa so I caught up on some missed sleep. Upon arrival we decided to head straight towards our second destination instead due to the bad weather condition, which admittedly cleared up nicely by the time we had reached the Gigjokull Glacier. Here we would enter a cave of solid ice, which was quite daunting to say the least; as it was melting but not quick enough to cause any harm. In this location we stopped off in between two mountains to have a well-earned and homely lunch at Volcano Huts. From here we headed back to Seljalandsfoss waterfall for some quick snaps before heading off to the well-known Black Beaches where the famous Sólheimasandur plane wreck of a U.S. Navy Douglas Super DC-3 airplane that crash in 1973 lays. The weather turned for a while and we weren't able to visit the plane wreck as this resided on private property and we were not allowed access via our preferred route. That said, we still made the visit to another section of the black beach, which was simply breath-taking.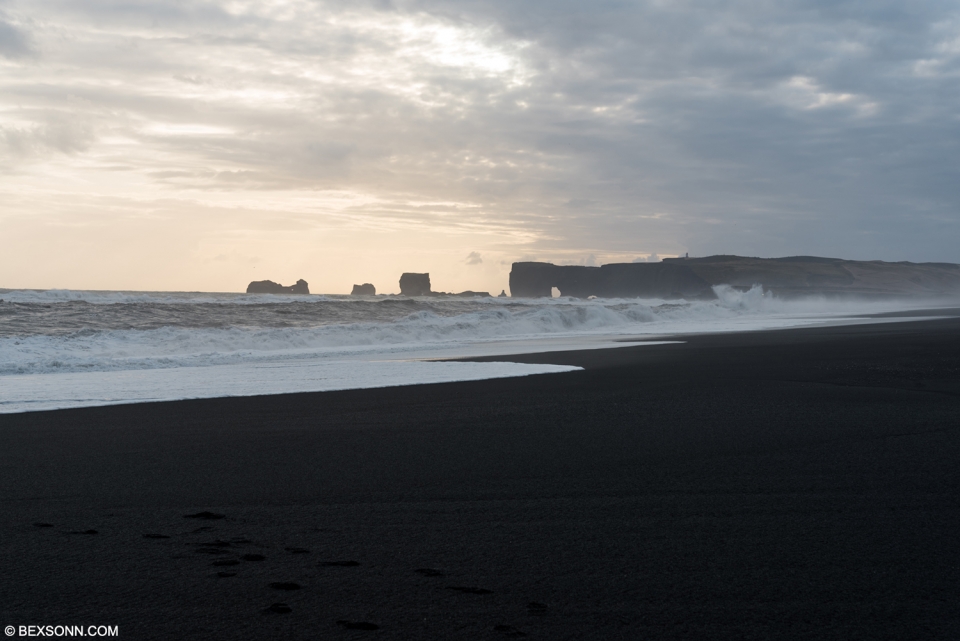 After this, we made our way back to our private villa for some more relaxation, dinner and also to get ourselves properly acquainted with the three Lumen timepieces we had been loaned for this trip.
---
GRAND LANGE 1 LUMEN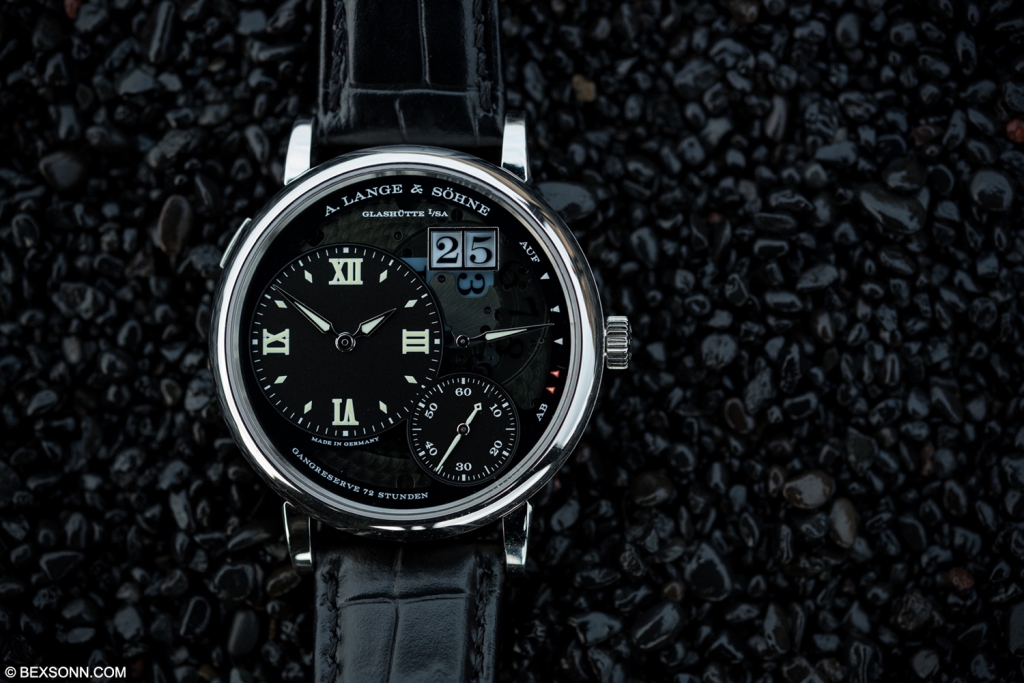 We've all been acquainted with the Grand Lange 1 before, with its asymmetrical design – centred around a triangle –  and when it was first introduced, it started a trend that many would try to achieve: the outsized date. Now a classic design and a status icon, Lange decided to reveal the secret beneath the solid-silver dial, when they introduced the Grand Lange 1 Lumen back in 2013. The Lumen (which is a Latin attribute) was released in a limited quantity of just 200 pieces in platinum. The dial consists of semi-transparent sapphire crystal. Only the outer ring and the surfaces of the displays for hours and minutes, as well as small seconds are made of blackened silver. The sapphire crystal surfaces reveal the disc mechanism of the outsize date, which glows in the dark, along with the time and power reserve display.
---
GRAND LANGE 1 MOON PHASE LUMEN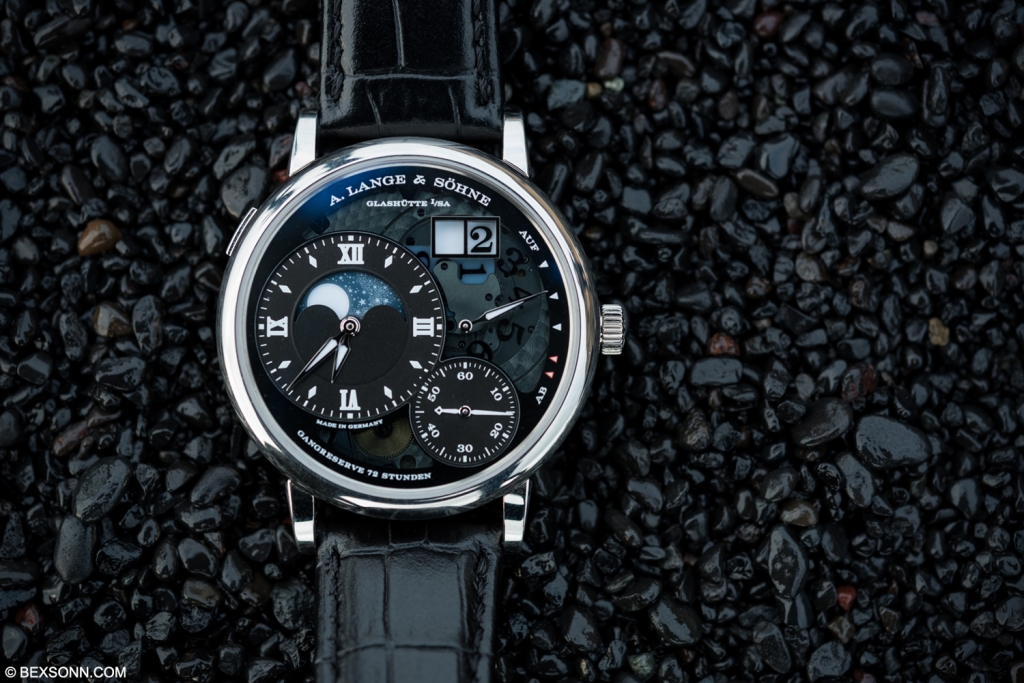 In 2013, A. Lange & Söhne introduced the Grand Lange 1, a timepiece with a semi-transparent sapphire crystal dial that exquisitely exposed the ingenious disc configuration of the Lange out-sized date. However, a year later Lange introduced the Grand Lange 1 Moon Phase, with a prominent moon phase display, which displays the lunation's with Lange's 99.998 percent accuracy. The Grand Lange 1 Moon Phase Lumen combines both of these attributes in one timepiece.
---
ZEITWERK LUMEN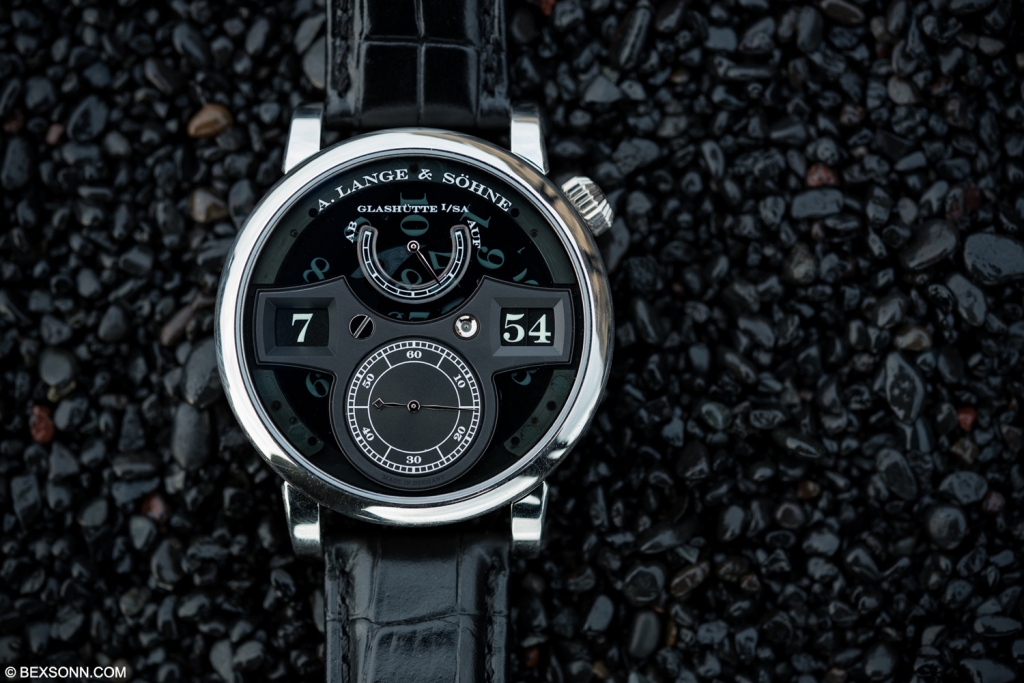 The Zeitwerk is arguably one of the most beautiful modern digital jumping hour wristwatches, period. In 2010 Lange decided to update the Zeitwerk with a lumen glow. This is achieved with the German silver bridge being coated in black PVD, this creates the framework for the hour and minute display apertures. Each numeral is coated with white superluminova, which emits an incandescent glow and the numerals just happen to seemingly hover above the black backdrop and in between the dark-tinted sapphire crystal. Perhaps my favourite of the Lumen pieces given to us for this trip.
---
The Chase…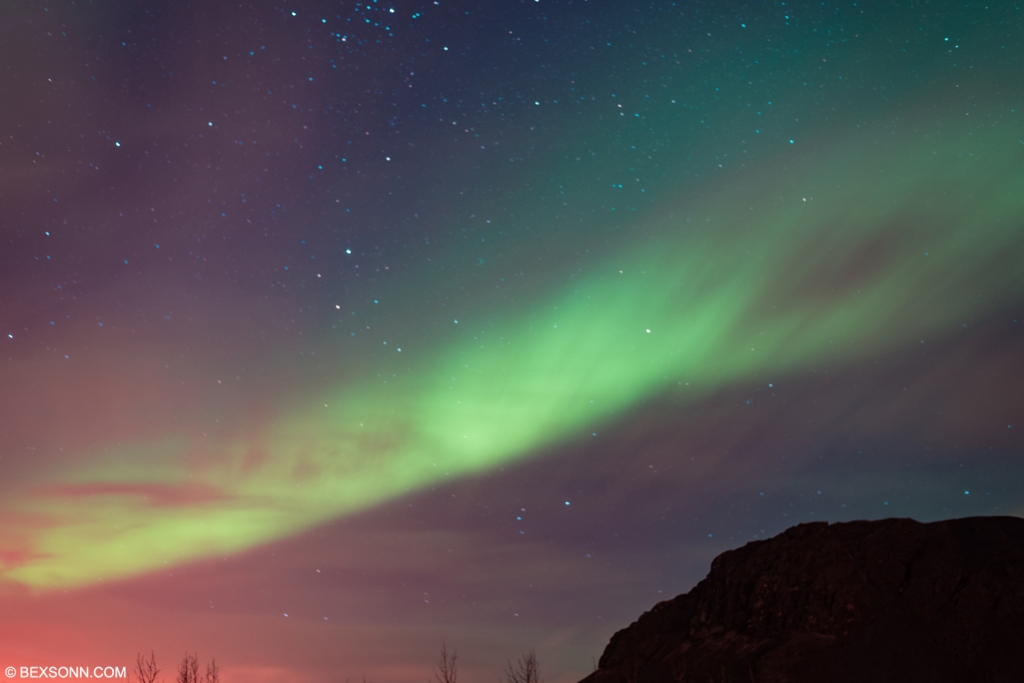 Once we had finished looking at every detail of the three Lumen timepieces, we headed out one last time to try and capture the Northern lights. Alas, we were successful and though the weather wasn't playing ball, we were able to capture the aurora borealis in all its splendour, albeit with a few annoying clouds. We kept moving from one location to the next, chasing the northern lights, to keep enjoying its majesty. However, there is one thing I'd like to add: what you see in pictures of the northern lights is perhaps somewhat different to what you see in reality but it is still no less resplendent. When we returned to the villa at about 3am in the morning we were told that 10 minutes after we left, the northern lights were right above the villa we were staying in – c'est la vie, plus, the thrill of the chase made for a more memorable trip.
The day after, we took stock of what we had seen and perhaps knew it would be a long time before any of us experienced this again. It was a truly enthralling trip that in some way, captured the essence of the Lange Lumen timepieces.
You might also like