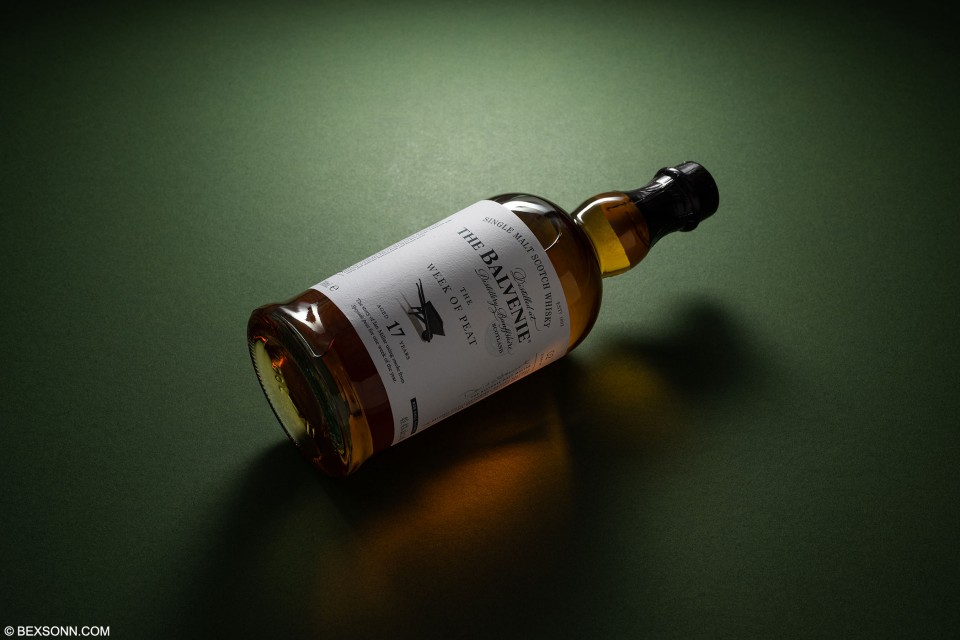 It has been sometime since we last posted some tasting notes from one of our favourite whisky distilleries: The Balvenie. That said, if there were one dram that we've been waiting to try, it has to be the Peat Week expression. This single vintage release from The Balvenie is the result of trials undertaken by Malt Master David Stewart and former Distillery Manager Ian Millar in 2001. Harking back to a time when Speyside distilleries used peat to fire their kilns, Peat Week refers to the one week in the year that the distillery reverts to this traditional method. This limited edition is aged for 17 years in American oak casks before bottling without chill filtration, some 3 years longer than its predecessor. This lends a gentle and sweet peat smoke on the nose, surrounded by lighter floral notes and butterscotch. The palate is velvety smooth with peat smoke balancing citrus, oaky vanilla and honey blossom. The finish is creamy with a vanilla sweetness and a lingering gentle smoke.
On the nose: you'll experience sweet notes of honey, nectarines, a waft of peat and butterscotch. These initial notes are closely followed by toffee, brown sugar, vanilla and lemon zest. After a few swirls in the glass, notes of cloves, cardamom and toasted barley start to emerge. Completing the nose are notes of a tropical nature, in the form of bananas, coconut and mangoes, alongside hints of ginger, rosemary and mint. On the palate: there are distinct notes of nectarines, alongside those tropical notes of banana, coconut and mango. These are closely followed up by notes of butterscotch, toffee, a delightful note of peat and a hint of salty caramel. Notes of creme brûlée start to appear, as well as lemon zest, cloves and cardamom. Rounding-off the palate is a biscuit-like note, stem ginger and peppermint. The finish: is long, with a creamy texture and lingering notes of mixed spice, tropical notes and toasted barley.
The verdict: A very subtle, yet elegant drop from Balvenie. It's a dram that on the nose doesn't fully reveal its peaty nature but rather suggests it's more classical Balvenie expression, until you fully experience the palate. It has loads of lovely little subtle notes, sweet notes that balance out the dram quite nicely. Bottled at 49.4% ABV, it is definitely a drop that doesn't need any water – though if you do need to then only add a very small amount. For me, I found when I left it for a short amount of time to sit in the glass between nosing and tasting – this yielded the best results notes wise.
The Balvenie 17 Year Old The Week of Peat Single Malt Scotch Whisky can be found in all well-stocked whisky shops for approximately £115. For more information on this Peat Week expression, visit the official Balvenie website.
You might also like