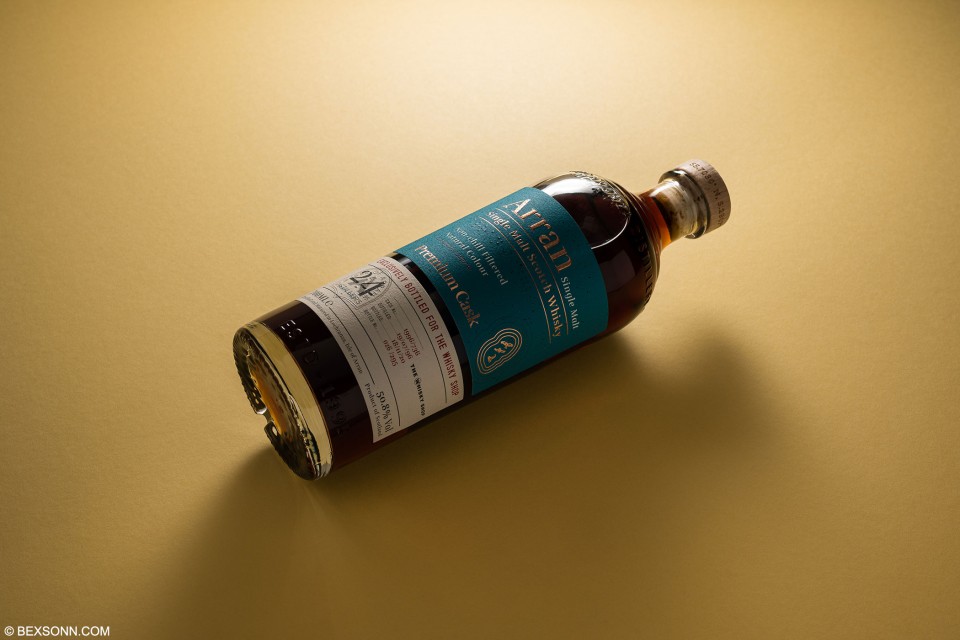 At the beginning of the year we posted our first tasing notes on a dram from the kind of new distillery: Arran. 1995 doesn't seem that long ago, and yet that was 25-year ago – my goodness time flies. 1995 was the year that the Arran distillery was founded on the Isle of Arran. In the 19th century, the south-end of Arran was home to some 50 illicit distillery and also home to perhaps only one licensed distillery and in 1995 whisky distillation was brought back to this unique area of the Island. This particular expression has bottled exclusively for The W Club. This expression was distilled in 1996 and matured in a single sherry hogshead for 24 years before being bottled in 2020 at 50.6% abv. Only 248 bottles were produced with no chill filtration or added colouring. 
On the nose: there is a warm invitation of marmalade, figs, currants, raisins and candy apple. These notes are closely followed by brown sugar, cinnamon, star anise, marzipan and coconut Notes of butterscotch, old leather and a hint of mint start to emerge. Rounding-off the nose are notes of tobacco, treacle, prunes, pitted cherries and a hint of green herbs. On the palate: you are greeted by notes of fruit cake, figs, oranges and stem ginger. As well as notes of almonds, stone fruits, cinnamon, molasses and hint of parma violets. Completing the palate are notes of black pepper, tobacco and a hint of espresso. The finish: is medium, sweet and spicy, with lingering oak, nettles and a lovely waxy note.
The verdict: We tasted out first dram of Arran whisky at the beginning of the year and you'd think we'd slowly work our way around their expressions but just couldn't resist trying the single cask 24yo bottle of liquid gold. This is a drop of liquid gold that intrigues from the nose to palate, which is rich in depth of flavour that is quite nicely balanced. With a ABV of 50.6%, it doesn't really require any water, though I must admit a decent dram with one block of ice makes this dram even more enjoyable.
The Arran 24 Year Old Single Cask Scotch Whisky is available to purchase at any well-stocked whisky shop and is priced at £180. For more information on The Arran , visit arranwhisky.com
You might also like