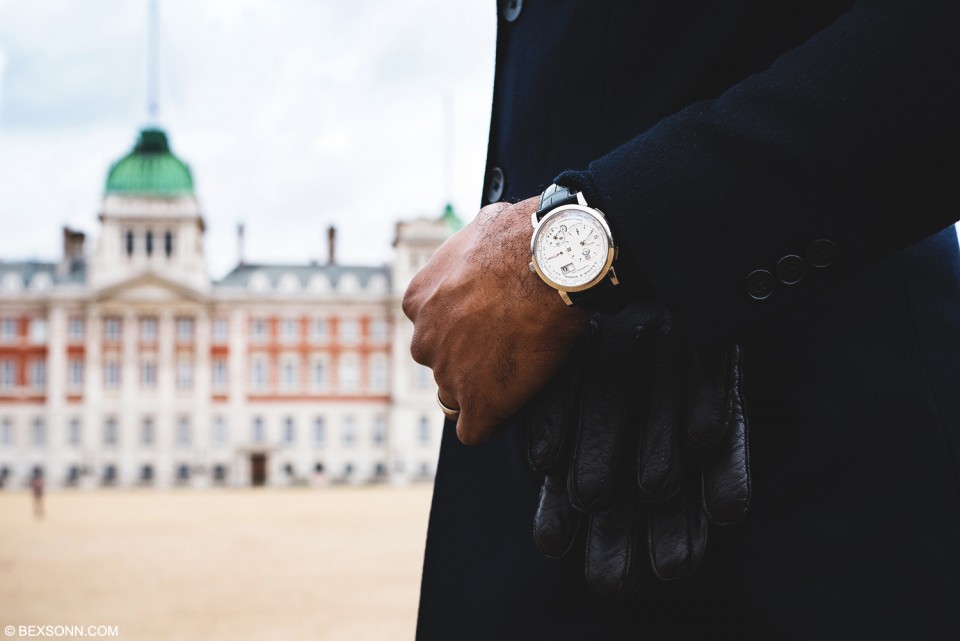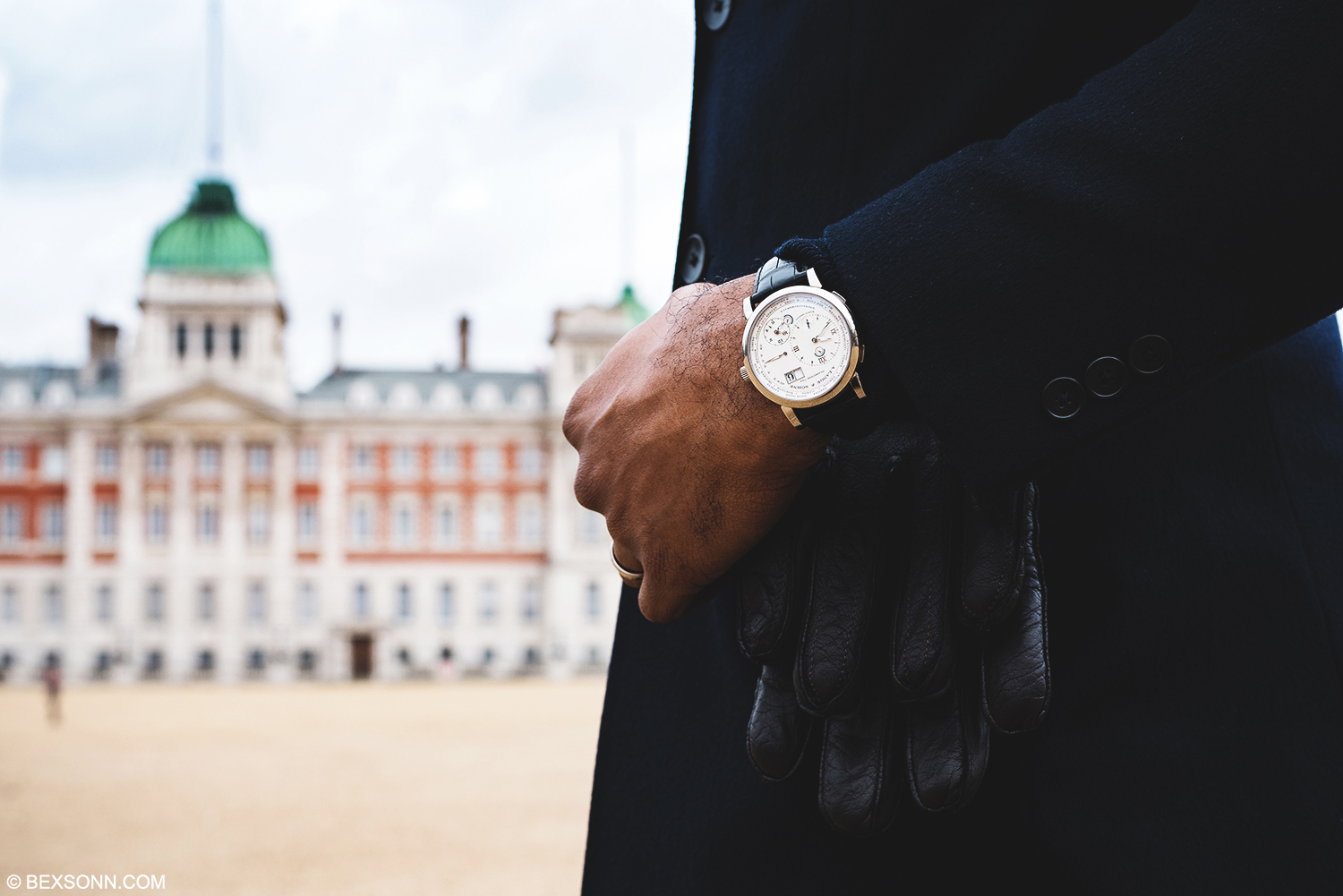 A. Lange & Söhne European Heritage: Lange embarked on a mission to send a Lange 1 Time Zone, which we reviewed last year, to a few different cities around Europe. So far it has been to Warsaw (with our friends from Chronos24), Porto (with Miguel Seabra of Espiral Do Tempo) and Oslo (with Jon Henrik Haraldson of Tidssonen) but in December it made its way to London for a week. During this week it would accompany me to locations that I find interesting and places I think anybody visiting this city should try to see.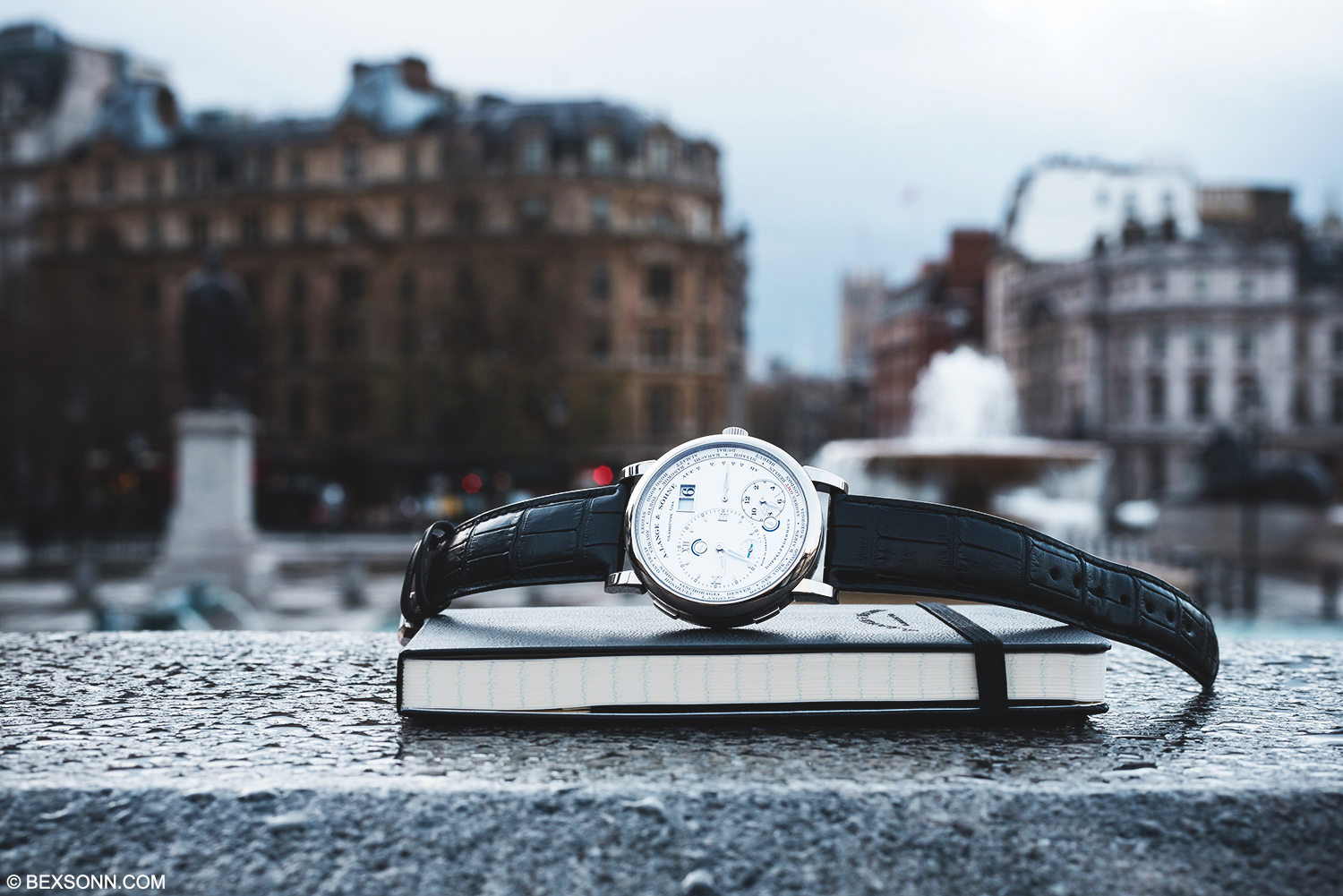 I've lived in London for virtually all my life but herein lies an issue. Not often do actual Londoners take the time to absorb the beauty of the city. We often spend our days rushing around without actually explorering our own cities. While this was a brilliant idea from Lange it was also great for me to get out and about and actually enjoy this wonderful, multi-cultural city that is London.
There are treasures to be found in every city and I think it is safe to say that one of the jewels of London is the National Gallery. We (and when I say we I mean I) often walk through Trafalgar Square without really paying too much attention to the National Gallery but within this Galleries walls are some of the most treasured pieces of art by some of the world's most famous artists.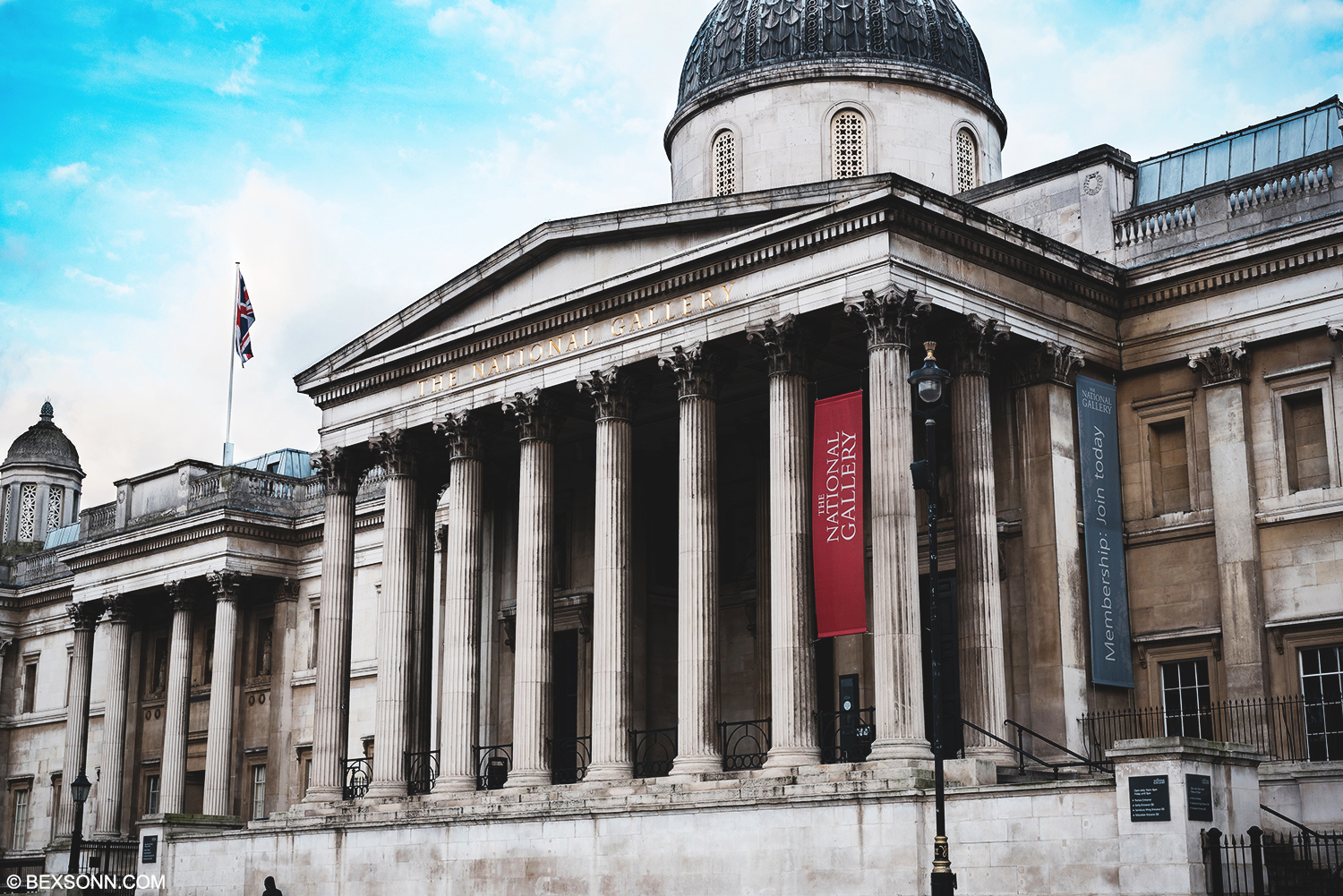 Founded in 1824, it houses a collection of over 2,300 paintings dating from the mid-13th century to 1900 but interestingly enough all art in the National Gallery is actually property of the general public of the United Kingdom. If you ever happen to visit the UK and have some spare time on your hands, make sure you visit the National Gallery and have a gaze at Hans Holbein's The Ambassadors.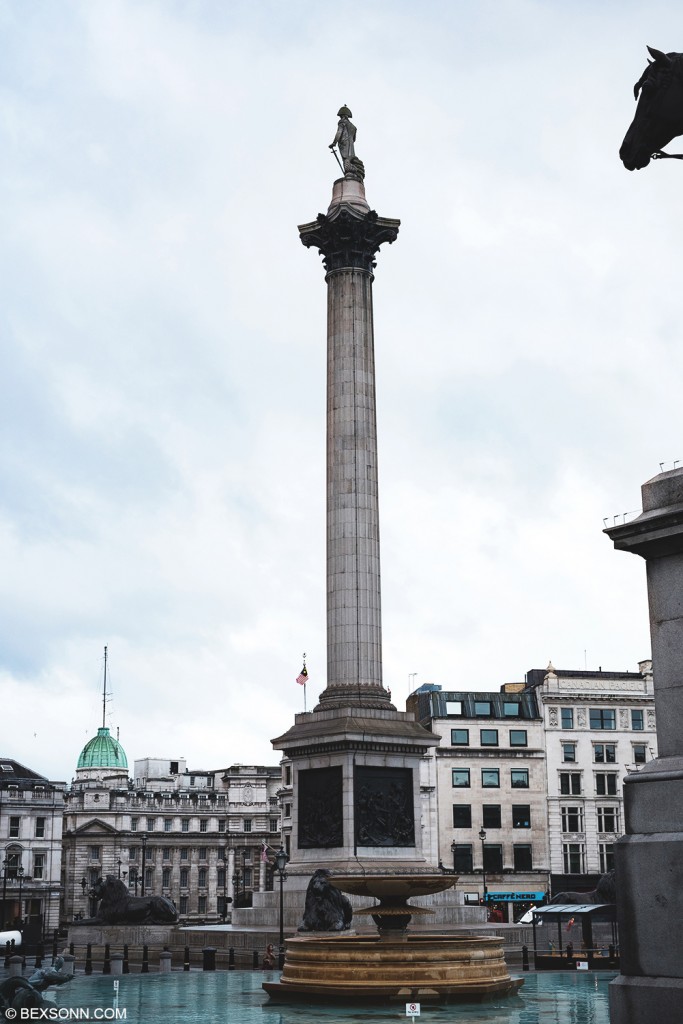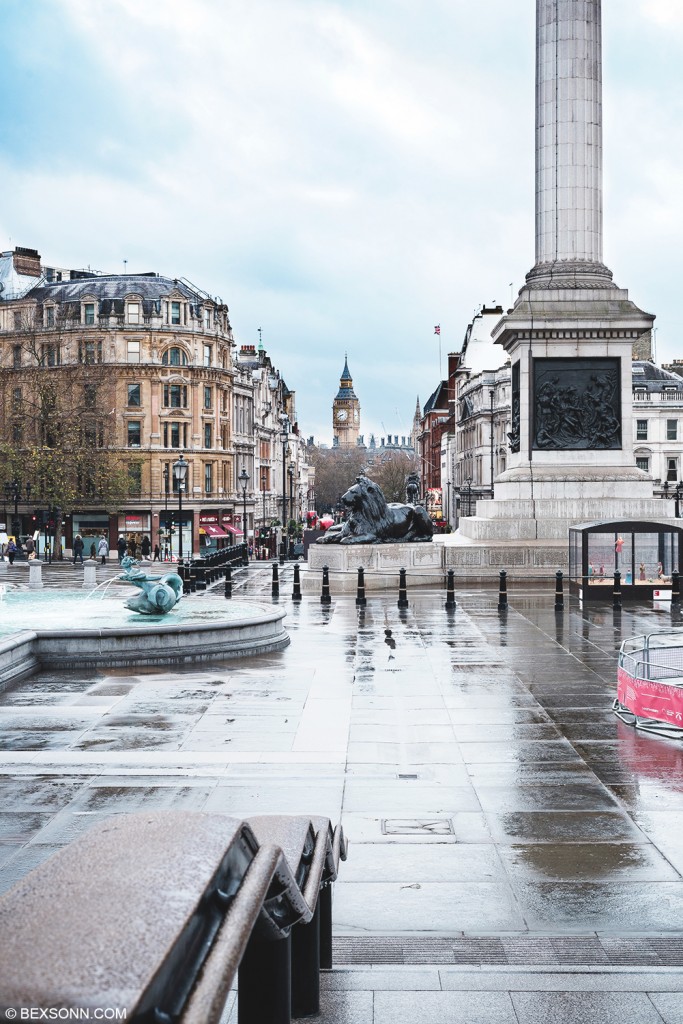 Looking out onto Trafalgar Sq., there are more landmarks that can be seen, such as Nelson's column and looking further into the distance, the clock which is famous for its Westminster Quarters chime, which has been used in many timepieces over the decades officially known as the Elizabeth Tower but also known as "Big Ben".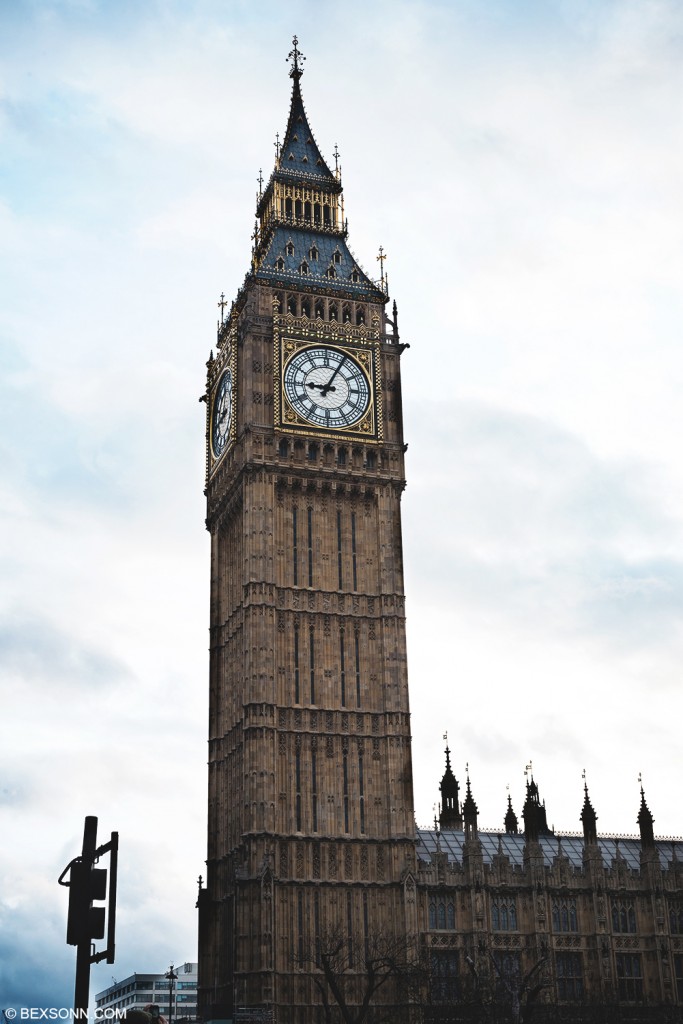 I'm a massive fan of architecture, central London for me is a wonderful place to find interesting buildings. The image you see below was also taken in Trafalgar Square. It is known as the St. Martin-in-the-Fields, which is a Church but also has a proud history of hosting some of London's best live classical music events. Audiences and performers come together in central London to enjoy a series of evening classical concerts, free lunchtime concerts, educational concerts, concerts for families and late-night music events in St Martin's' wonderfully rich acoustic halls
St. Martin-in-the-Fields
Walking down Whitehall, you will see a lot of famous and interesting (from an architectural standpoint) buildings and just peeking out through a hedge is the London eye. Built in March 2000, it still stands as Europe's tallest Ferris wheel. Again, if you haven't been on the London Eye it is a must but I implore you to do so at night. Believe it or not more can actually be seen, plus the night lights in my opinion make for a much more romantic affair.
London Eye
On Whitehall you'll also pass Downing Street but more importantly the Horses Guard building. The Palladian style building is actually the second Horses Guard building, which was built in 1750. The first Horses Guard was built in 1664 but demolished in 1749 and replaced by what is now in its place. Once served as offices to the Commander-in-Chief of the Forces, Chief of the General Staff and acted as the Headquarters of two major Army commands: The London District and the Household Cavalry. It still serves as the Headquarters for the Household Division and inside is the Household Cavalry Museum.
Horses Guard
Spencer House
Another little place, which I would consider a hidden treasure is Spencer House. Commissioned in 1756 by John Spencer, First Earl Spencer to cement his place and status. Described as London's most magnificent 18th century aristocratic palace, Spencer House is just one of the locations that have to be seen in real life to really appreciate its grand interior. Just as a side note: if you were not aware Earl Spencer I, is actually a direct descendant of the late Princess Diana (Princess of Wales).
London Autumn Leaves & The Lange 1 Time Zone
There is a lot more I could've said about London but that would take a considerable amount of time to put into words. London is such a vast city with lots of history and while there are landmarks that I have of course not included, I've chosen these because these are the parts of London I find fascinating. Plus, as you can probably tell, the weather wasn't being too kind but then again during the winter months it never is. That said, I love this city. London has got to be one of, if not, the most multicultural and diverse cities on this planet and it is this trait that makes it such a wonderful place to live and visit.
We look forward to the remaining stories from The Hague and Hamburg.
You might also like